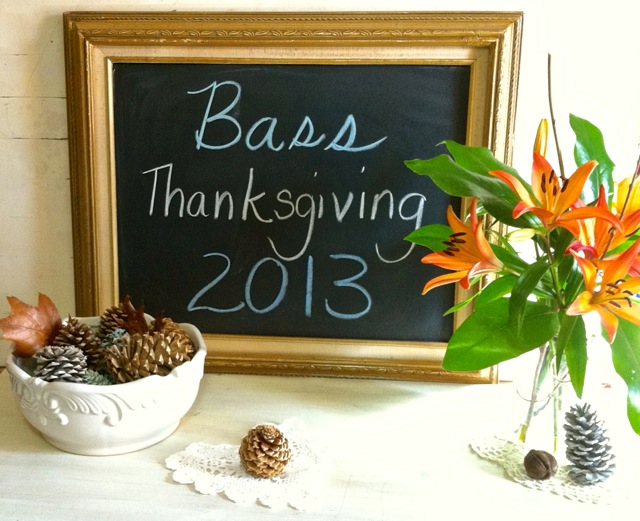 My first memory of our annual Thanksgiving family reunion is from the 1960s. The 9 of us, my mom and 8 children, piled into the car. With food dishes in our laps, we headed to Dunn to meet up with the rest of the Bass family. Grandma Susie and Grandpa Wiley lived in Dunn and we gathered at their church for our feast. As years passed, we have moved the location several times, from Durham to Efland to Chapel Hill and now Rolesville, but more than 40 years later, the gang continues this wonderful family tradition.
Since I started collecting plates for Southern Vintage Table, I envisioned using stoneware at a Southern family reunion. As my sisters and I planned this year's gathering, I suggested we use this collection from the 60s, 70s and 80s to set our tables. With the array of vintage stoneware patterns in blues, golds, greens, browns and yellows, the table setting would also include vintage textured glasses, placemats and cloth napkins.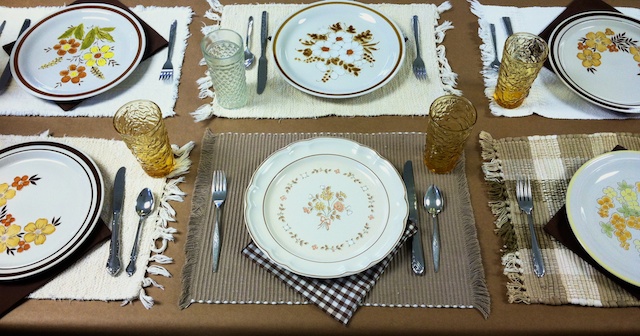 Rowena, Sandy and I arrived at the Masonic Lodge late Wednesday morning and many hours later, we transformed the rustic meeting room for our 70 Bass relatives and friends. With help from Sandy's friend, Rose, we covered the tables with brown paper and used placemats to color block the stoneware patterns. Between the sets of 6 plates we designed a simple, natural tablescape with magnolia leaves, pine cones, sweetgum balls and moss. With the striking orange lilies from Fernrock Farm, a cluster of magnolia leaves, twigs and vintage Mason jars, our tables were ready.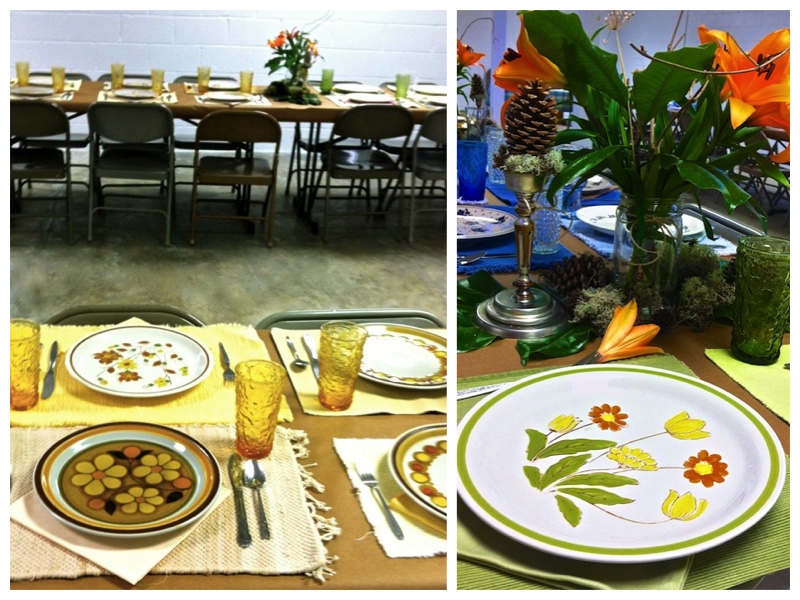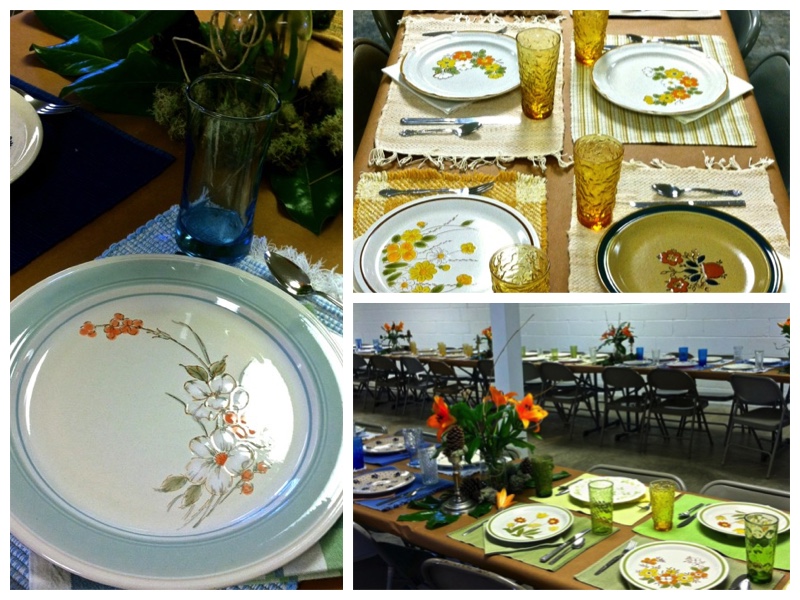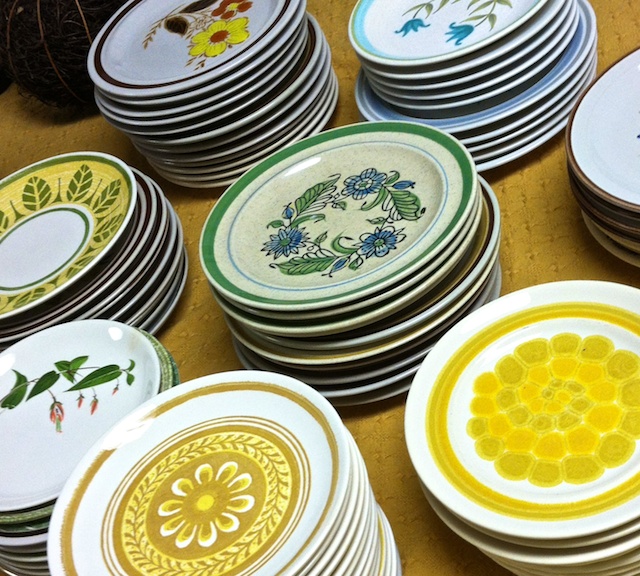 Here's a collage of photos of the Bass family and friends before, during and after our Thanksgiving meal. After the meal and with everyone's help, we quickly got the tables cleared, the dishes washed and packed, the floors swept and the furniture moved back into position. Thank you, Russ and Cait, for sharing your photos!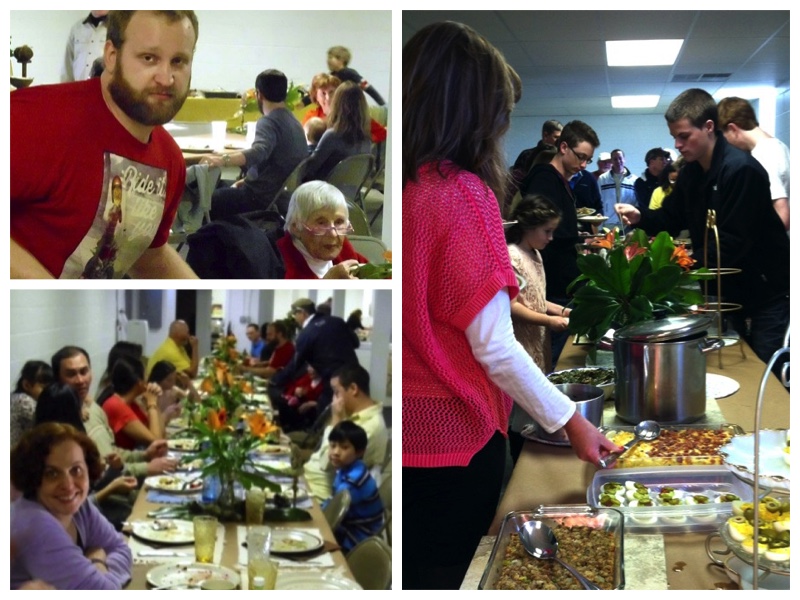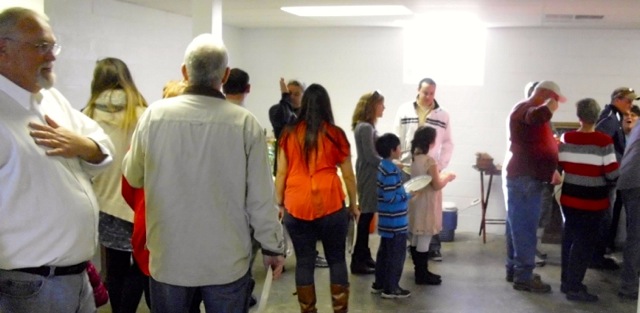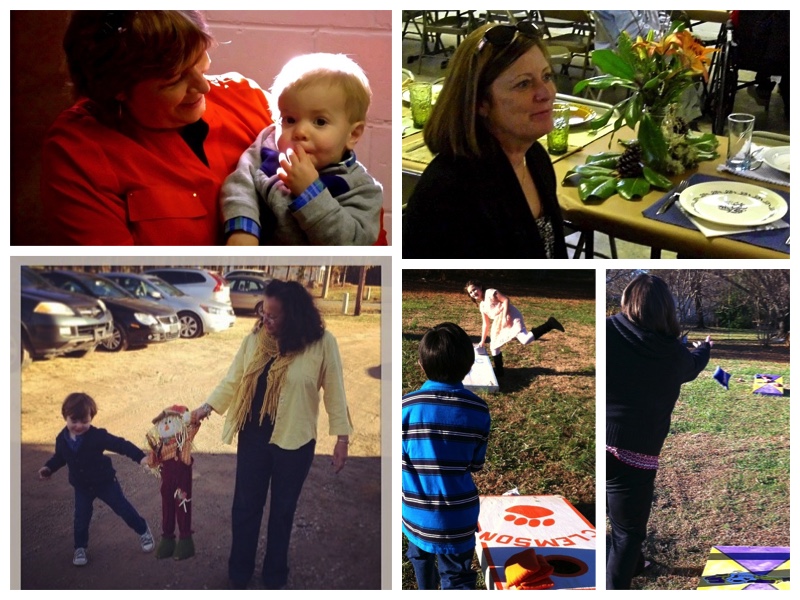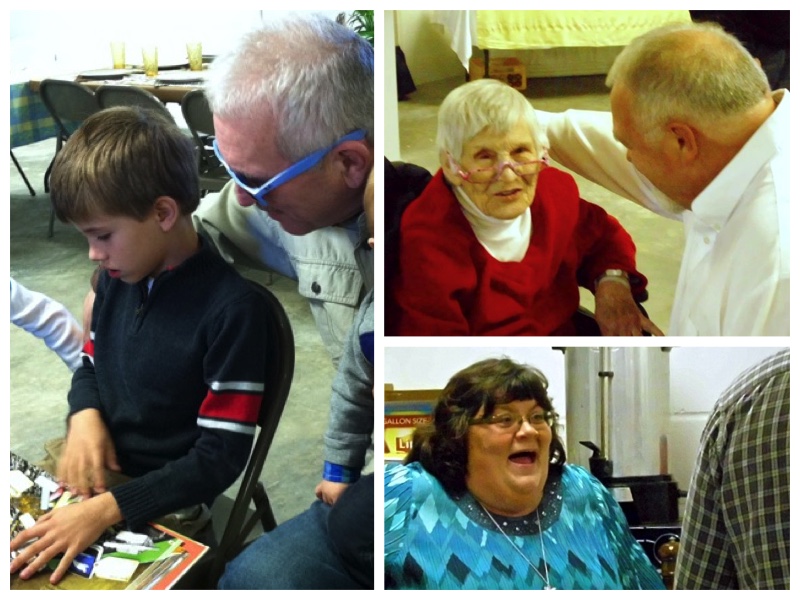 Since our first Thanksgiving reunion, several dear members of our family have left us and each time we get together, we honor them – Susie and Wiley, Jack and Neva, Toot and Maeline, Chester and Lois, Bill, Gerrie and Mike. To the folks visiting other relatives and to the ones who got snowed in, we missed you and hope to see you next year.
Once again, the Bass Family came together on Thanksgiving. We hugged, we feasted and we parted, feeling content and connected. 'Till next year, Bass Family and Friends!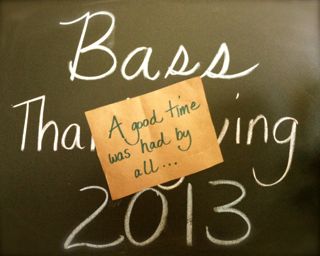 Planning a family reunion or a rustic wedding?  Consider using our stoneware collection at Southern Vintage Table!
• — • — • — • — • — • — • — • — • — • — • — • — • — • — • — •