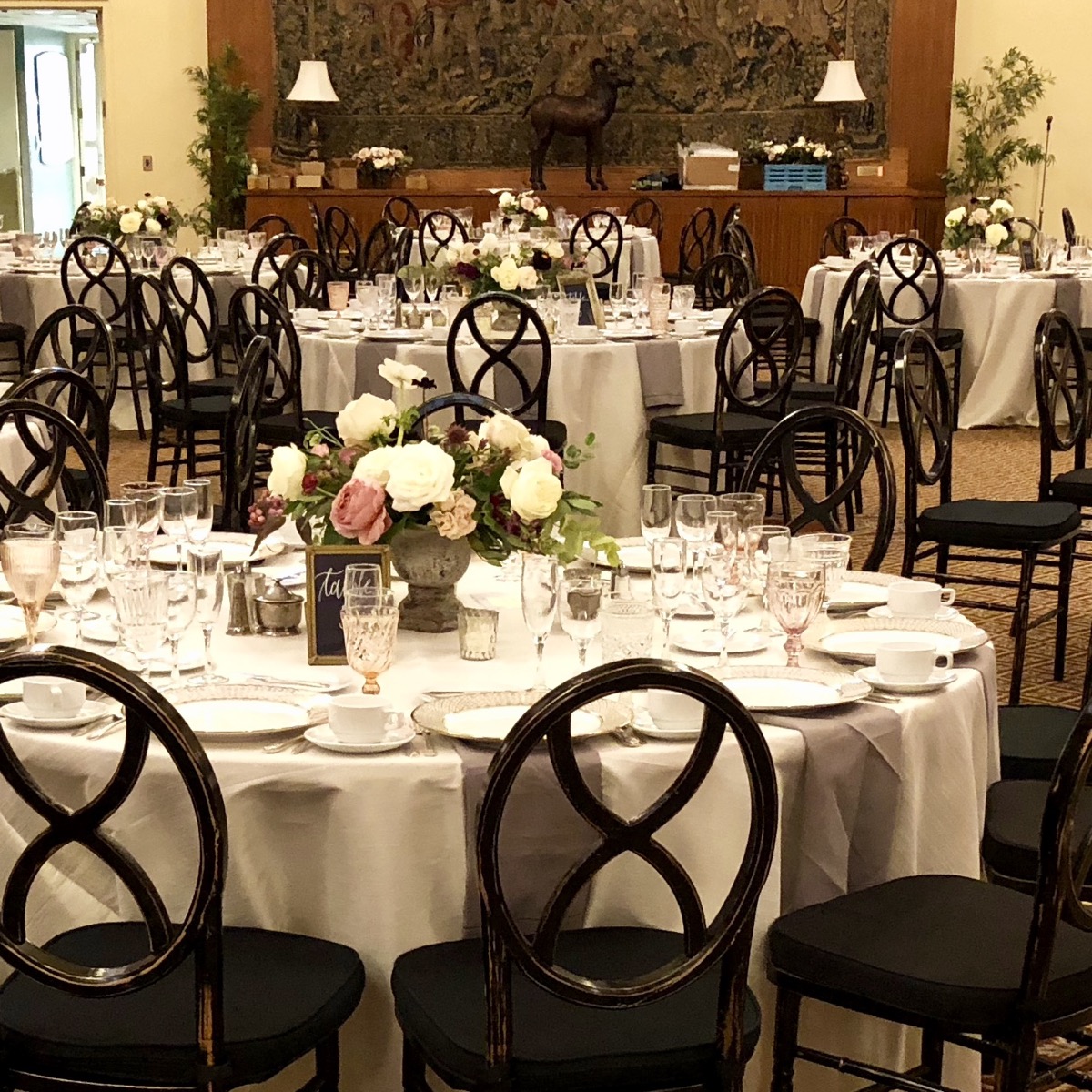 The rain cleared, clouds broke, and the sunshine arrived just in time for Casey and Alex's beautiful ceremony! This marvelous wedding was such a treat for us because we were both a vendor and a guest!
Our connection is through Casey's mother, Jami, who is the beloved "butterflies and rainbows" member of our tribe, the Yayas. We've known each other for more than 20 years and have shared many life events together with each other's families. Casey and Alex's wedding meant so much for each of us and we all were excited to attend.
An upcoming blog post will show more of the wedding and reception with JP Pratt's professional photographs, but today we are sharing a few of our own. Our vintage clear and pink goblets, silver-plate flatware, dessert plates, and table numbers look so pretty in the Carolina Club's ballroom. Meristem's glorious florals, the elegant black chairs and napkins from American Party Rentals, and CE Rentals' tablecloths and chargers created this elegant, glamorous setting.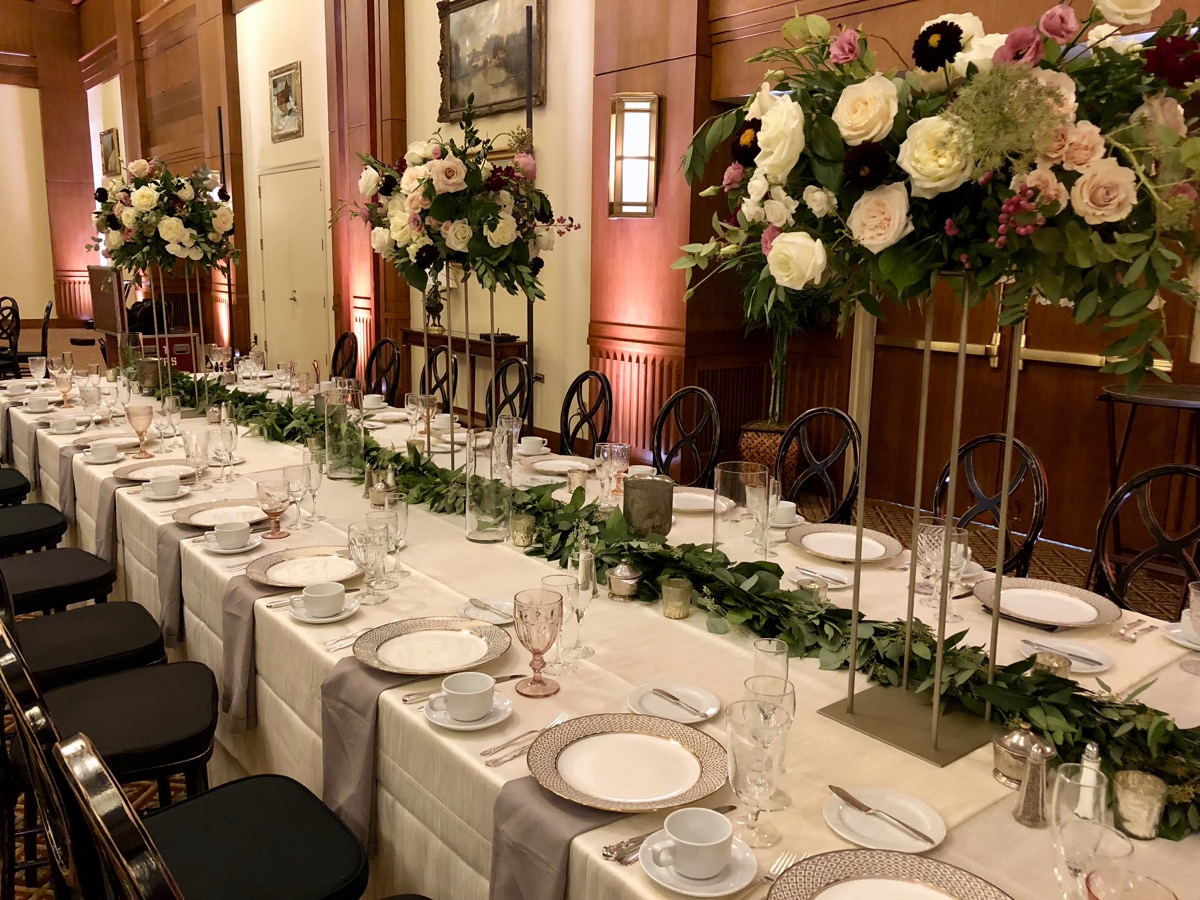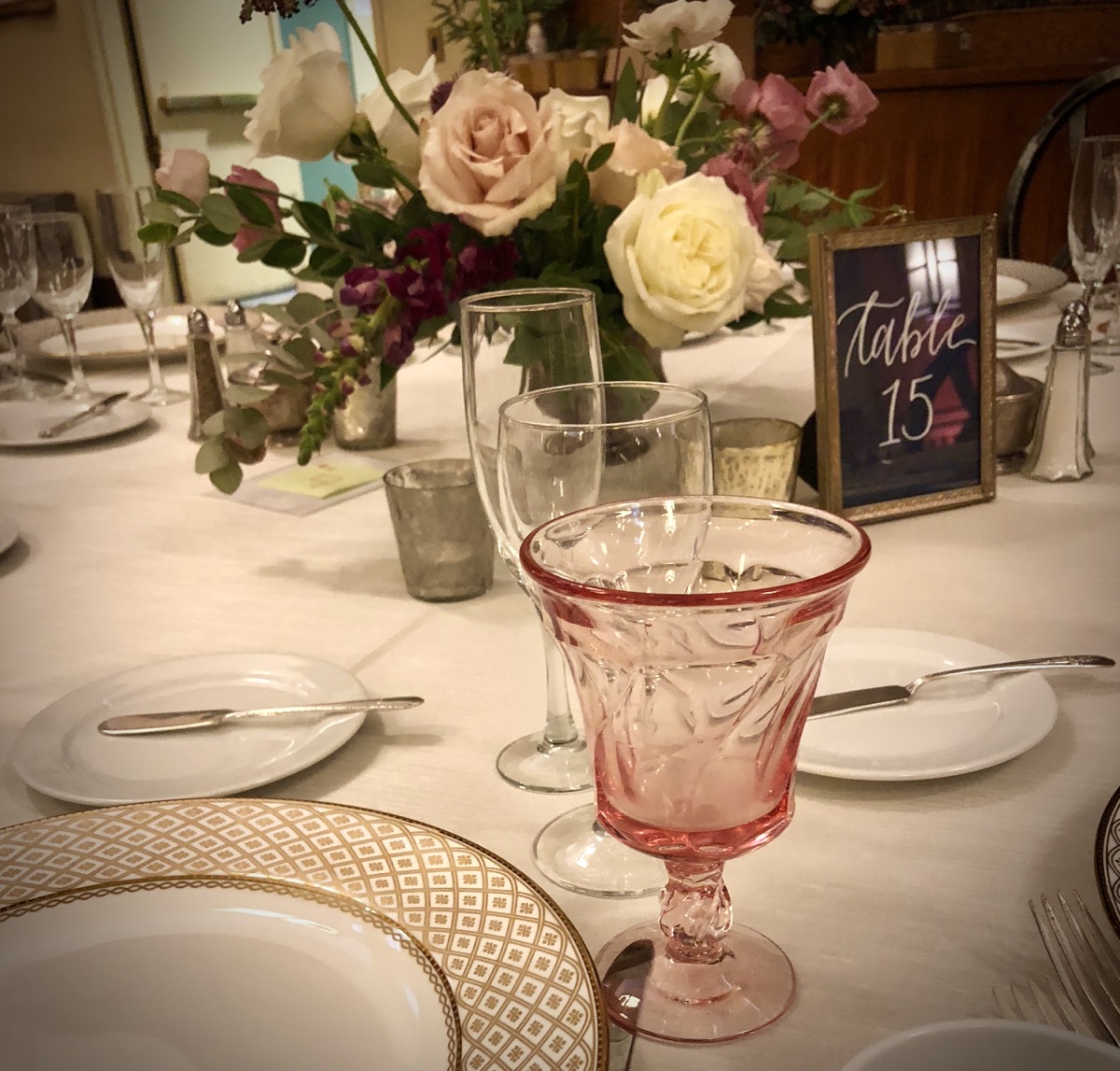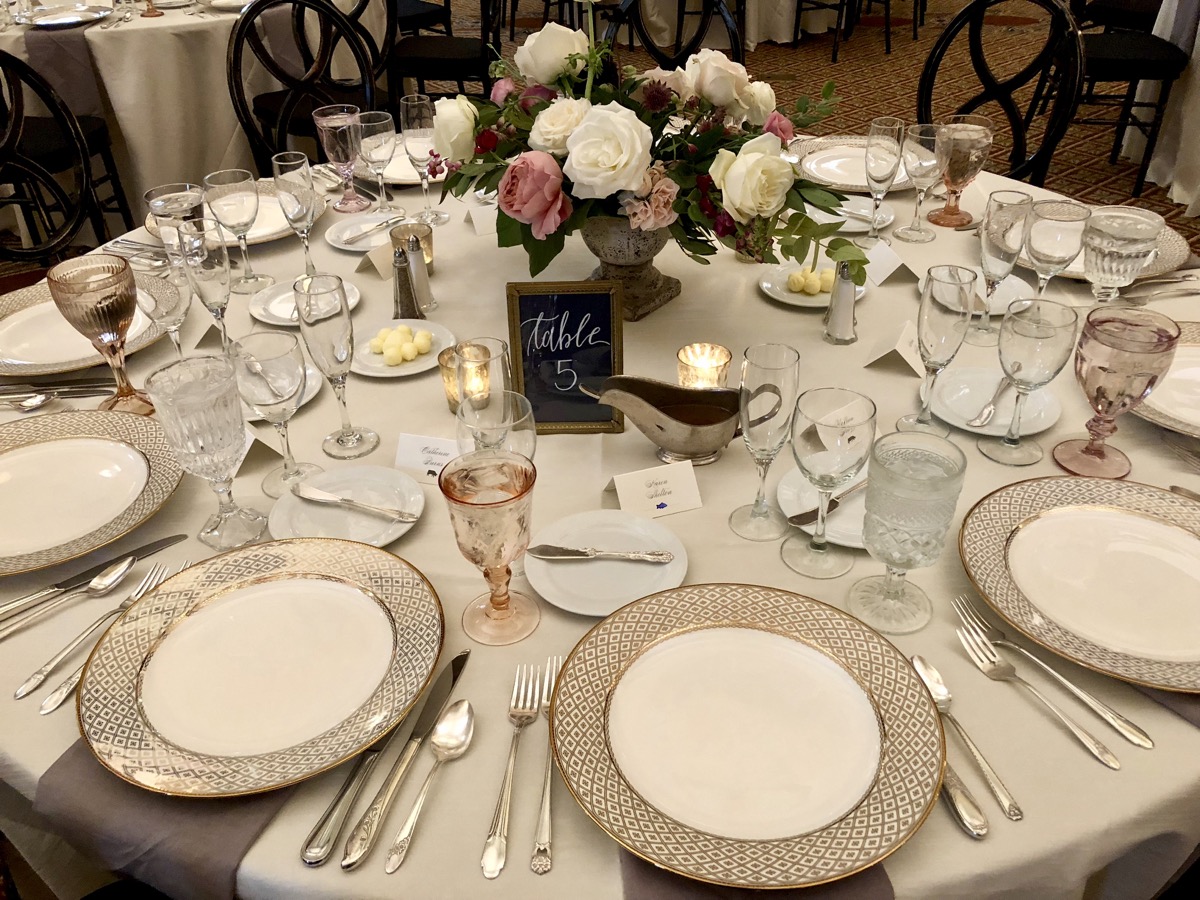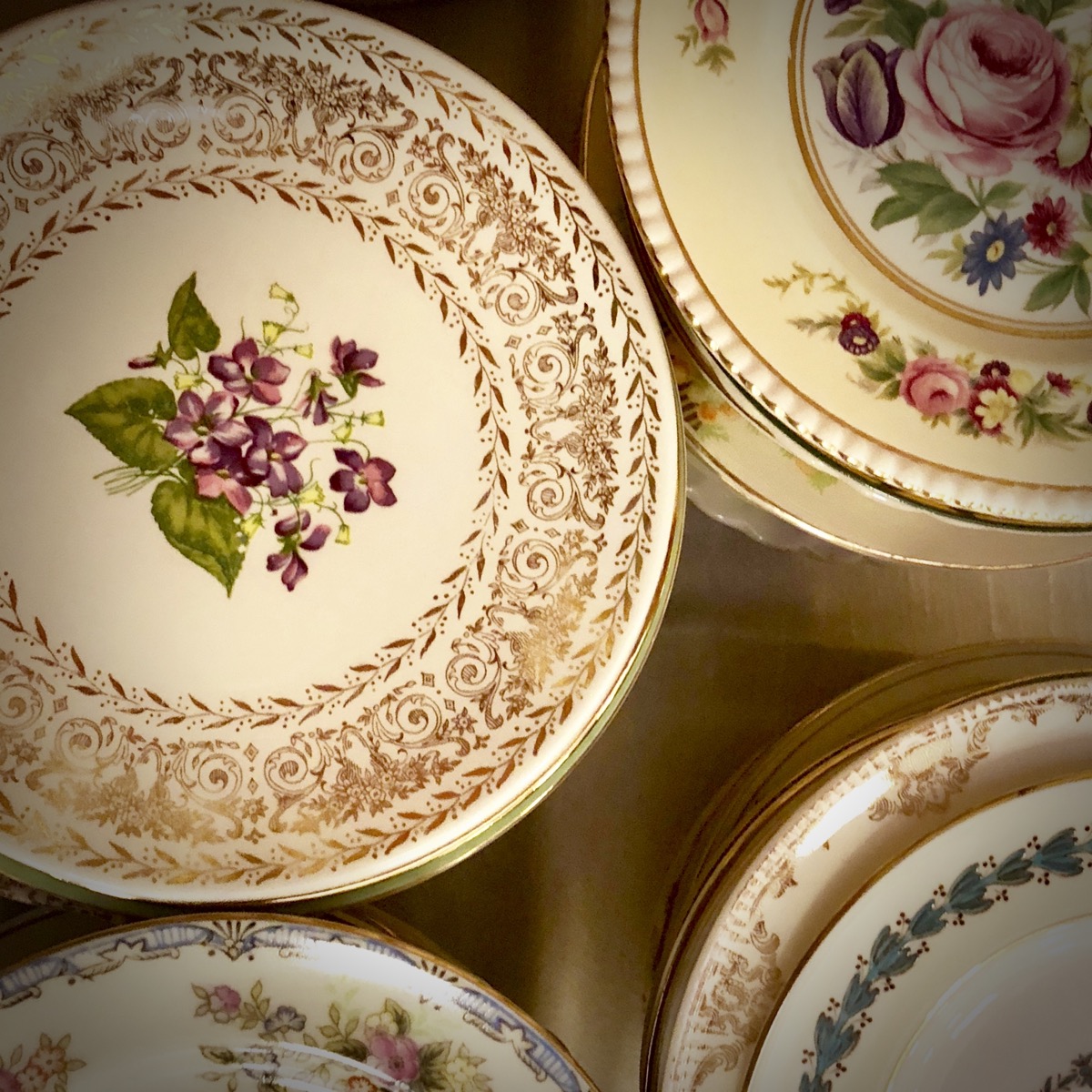 Congrats, Casey and Alex! We loved every bit of your joy-filled wedding and reception and wish the best of everything in the years ahead!
---
PS – Many, many thanks go out to Camille Zarzar, event planner for the Carolina Club, and Stacy Newberg of Events By Memory Lane. We enjoyed meeting photographers JP and Theresa Pratt and floral designers Anna and Brian of Meristem Florals. The Yayas also loved our personal server, Kristin, who was sweet and attentive to our every need!
---