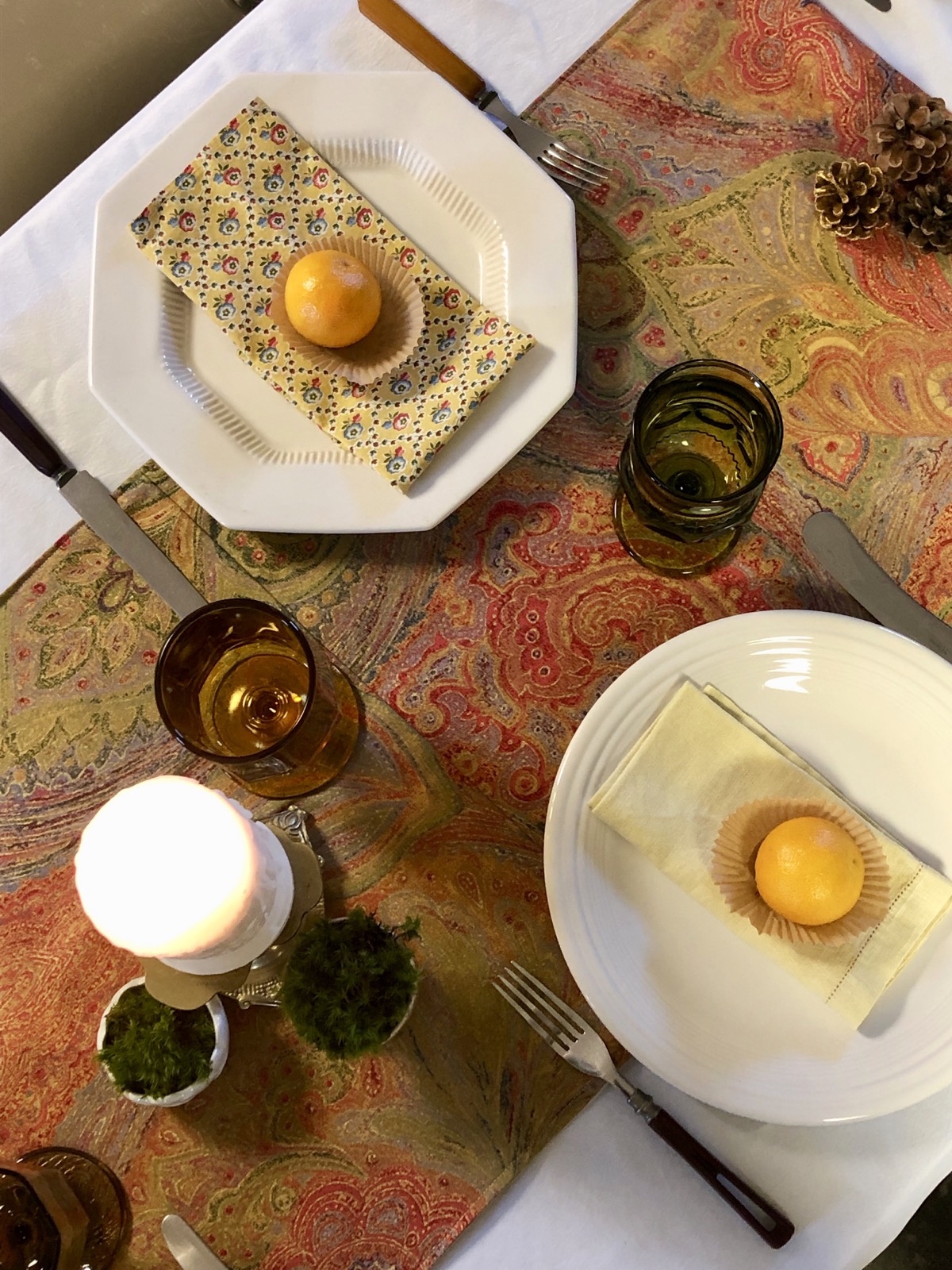 Thanksgiving 2018 for the Bass-Heath-Roberson families and friends was amazing! Fifty years ago the tradition began with our parents and grandparents who traveled far and near to share a homemade Thanksgiving feast. This time-honored ritual has become a favorite holiday celebration and we are grateful for the many memories this day has created for each of us.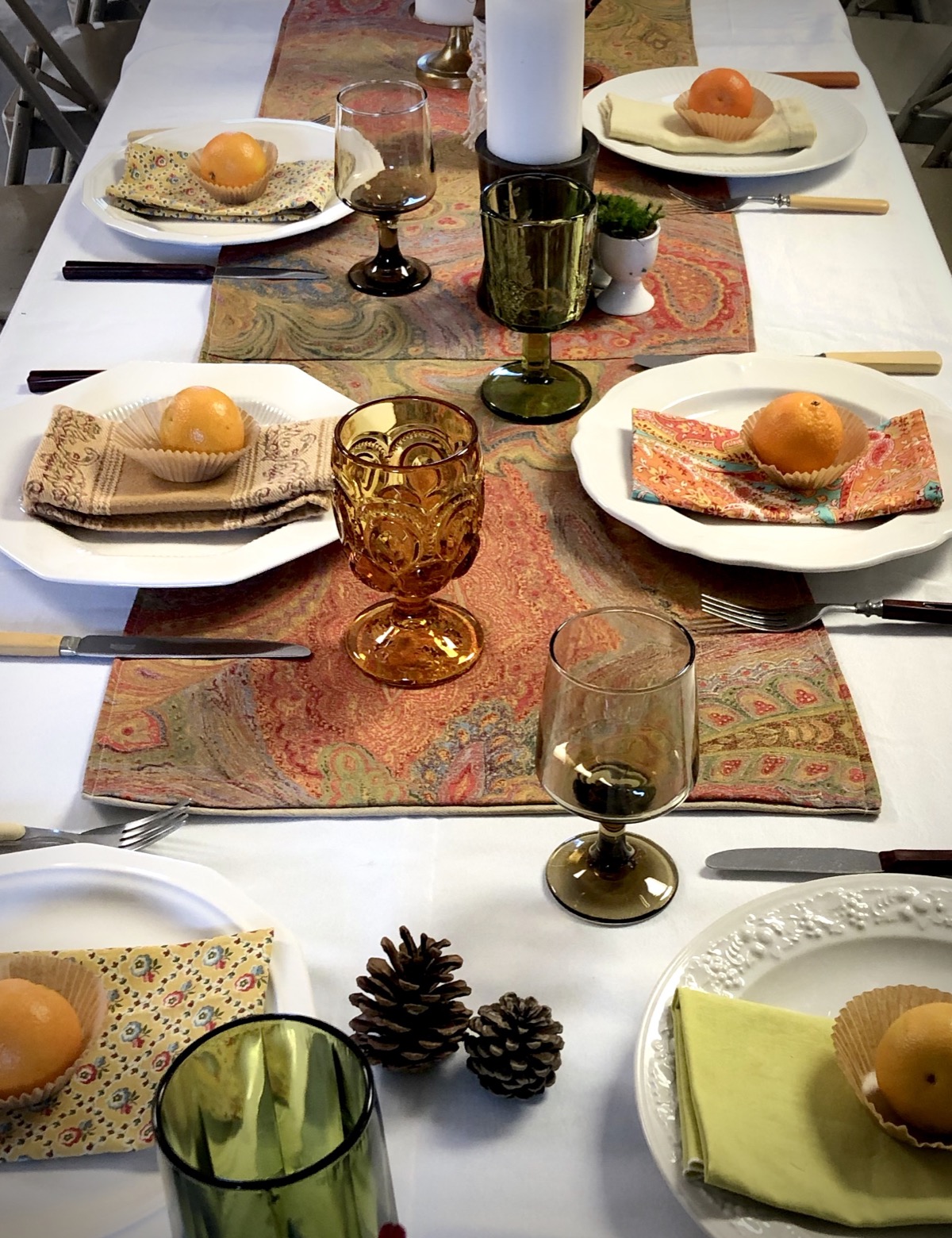 Honoring our chefs, past and present, was this year's holiday theme. Along with our beautiful white stoneware plates, green, brown, and amber goblets, multicolored napkins, and bakelite flatware, we incorporated vintage kitchen decor down the guest tables. Vintage sifters, graters, egg cups, and kitchen tools transformed into vases, filled with foraged florals, berries, moss, and greenery.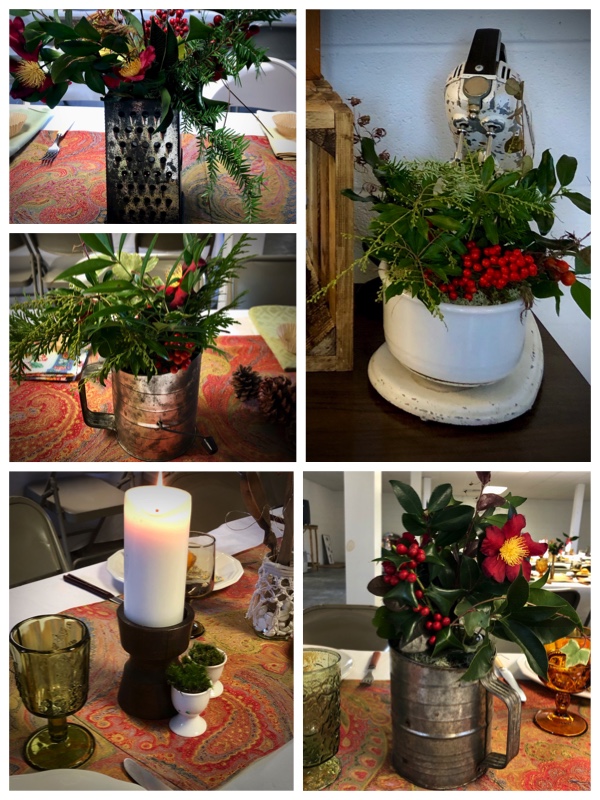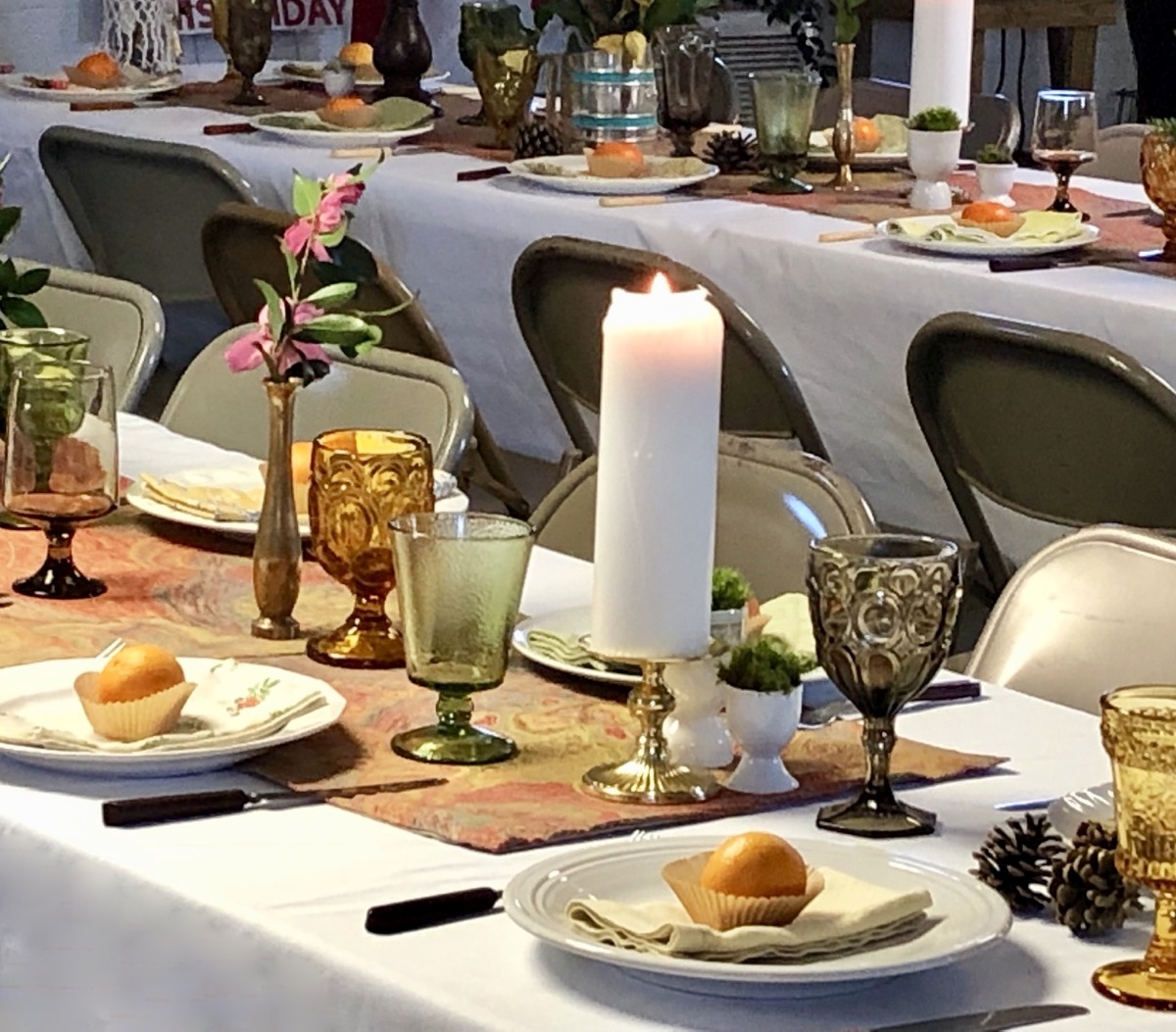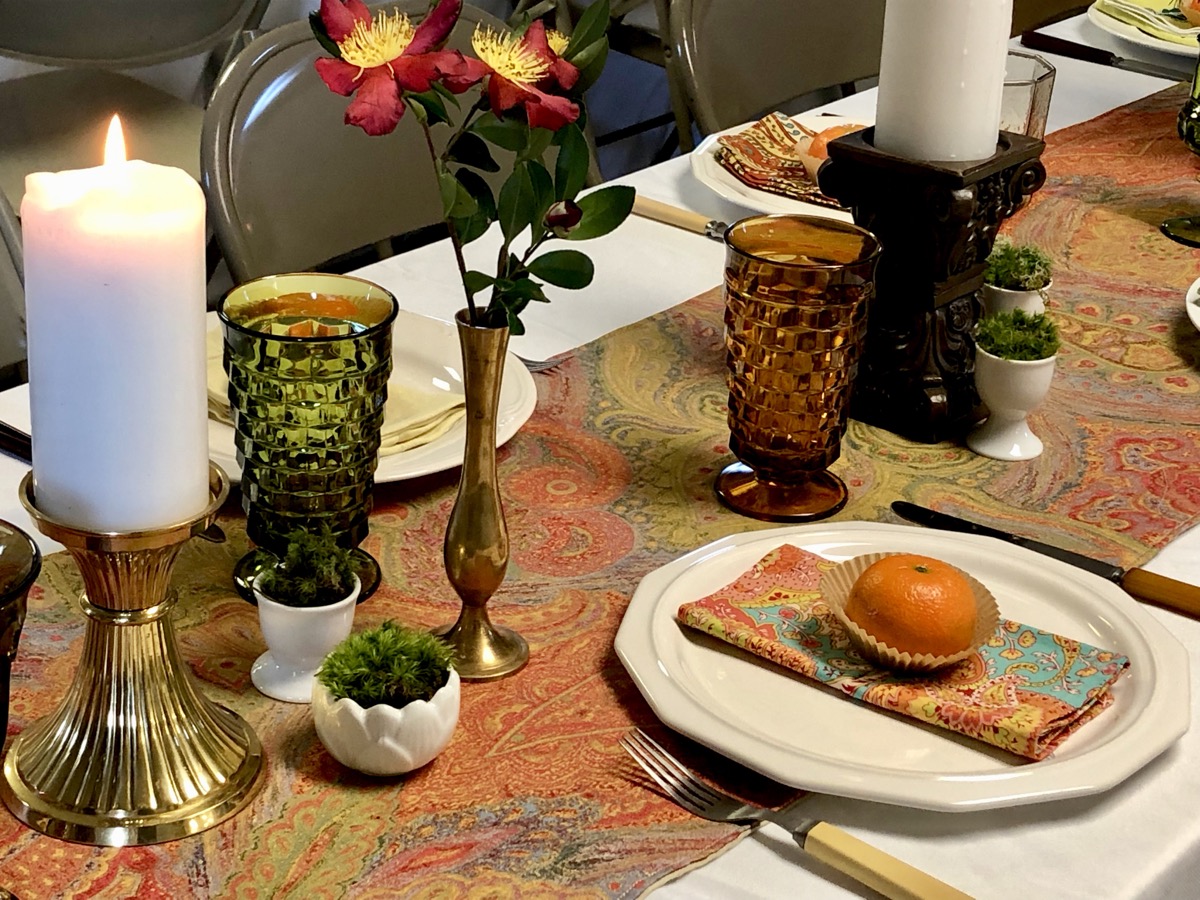 We'll be back next year to do it all over again! Many thanks to Sandy, Rowena, and Sherry for setting the tables and designing the centerpieces. Also, we salute the Rolesville Masonic Lodge for their many good deeds and for generously allowing us to use their meeting hall for our family gathering.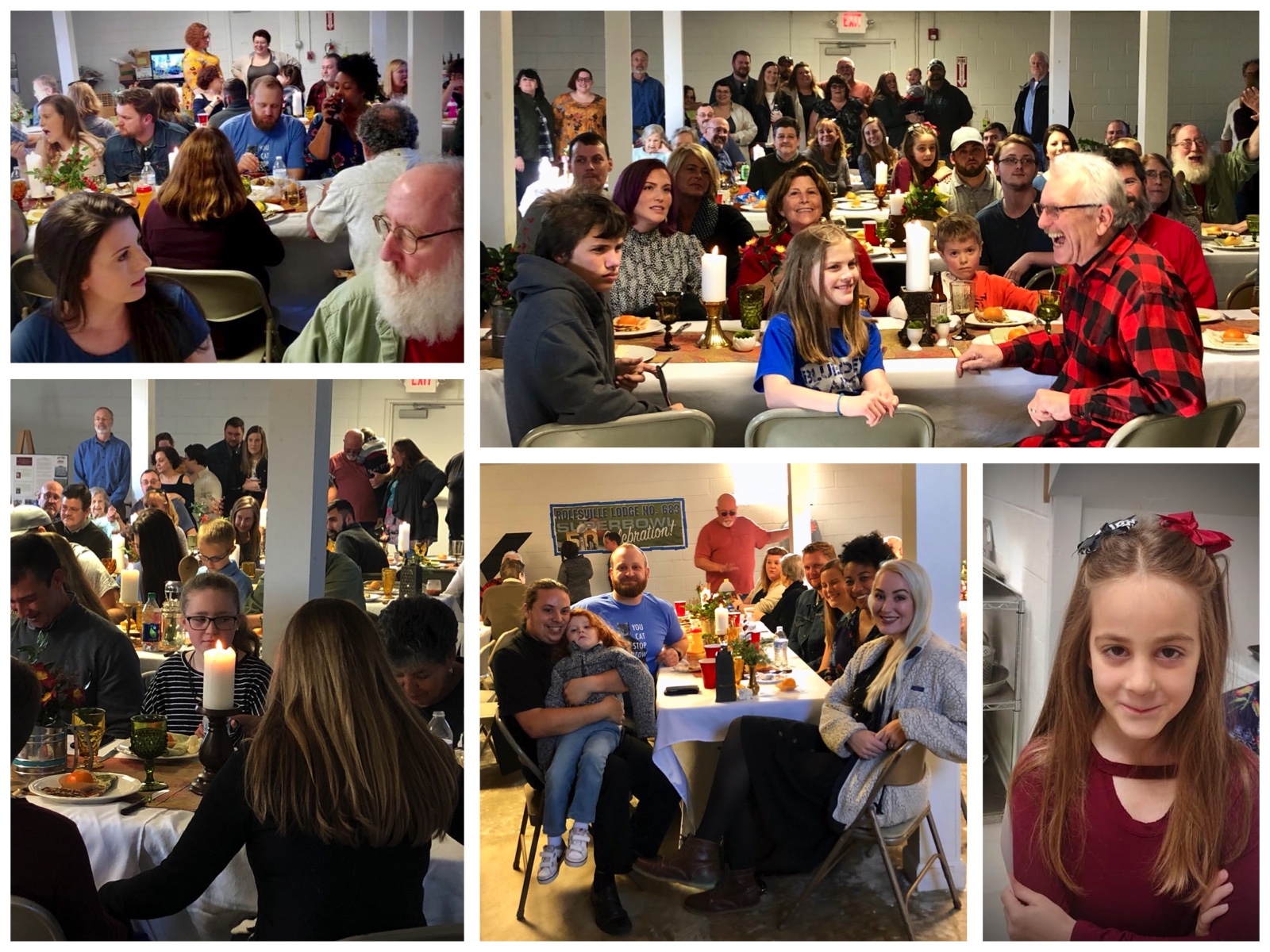 ---
---