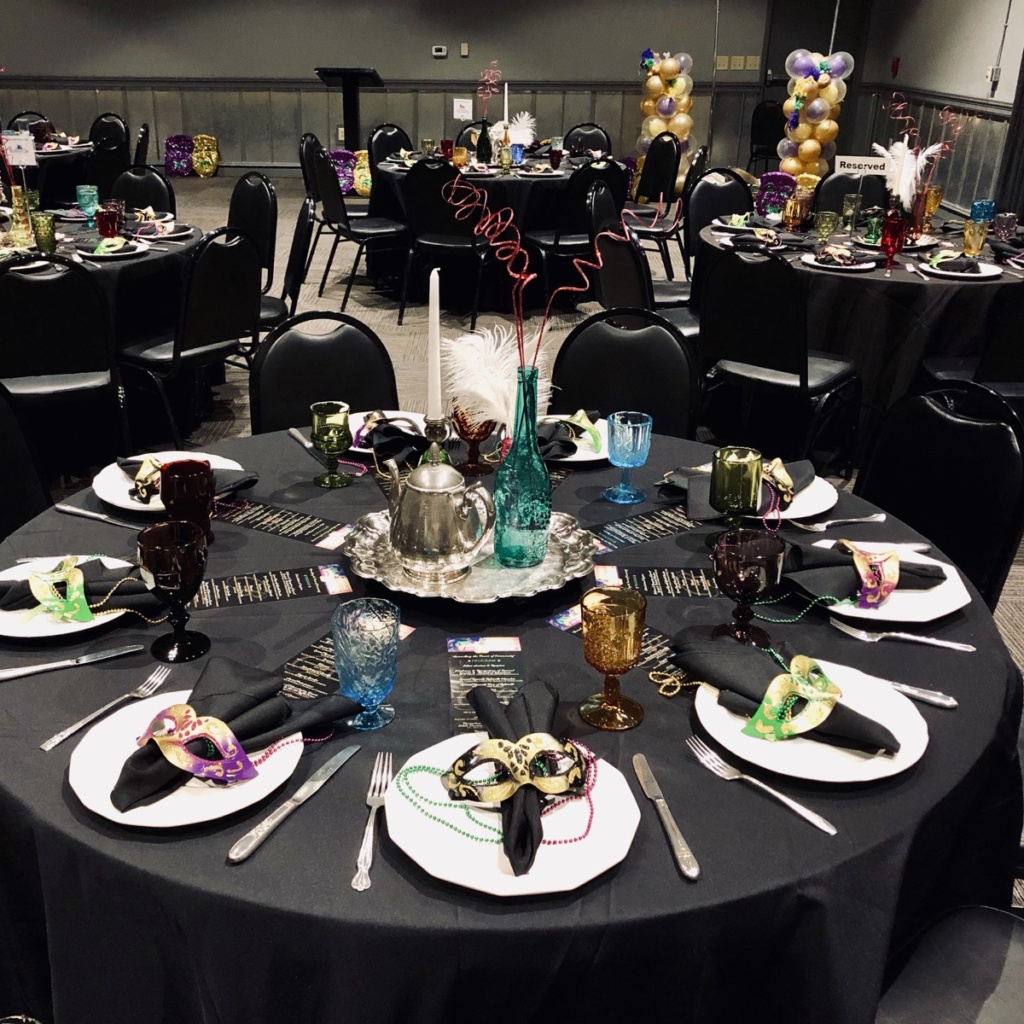 What occurs every March, brings folks from the community together, and is always delightful? Yep, you are correct! It's the annual Rolesville's Chamber of Commerce Awards and Recognition Dinner!
We love helping with this grand affair for so many reasons. One reason is these business leaders are incredibly gracious and, second, they really enjoy creating a fun, unique celebration for their members. This year's theme, Mardi Gras, cleverly fit their mantra for the year, "Unmasking the Power of Community." How cool is that?
The table design was created by members of the chamber, led by Executive Director Rachel Morris, and we happily helped them execute their flawless plan. The final result was colorful, fun, and inviting – a wonderful fit for the exceptional leaders of the Rolesville community!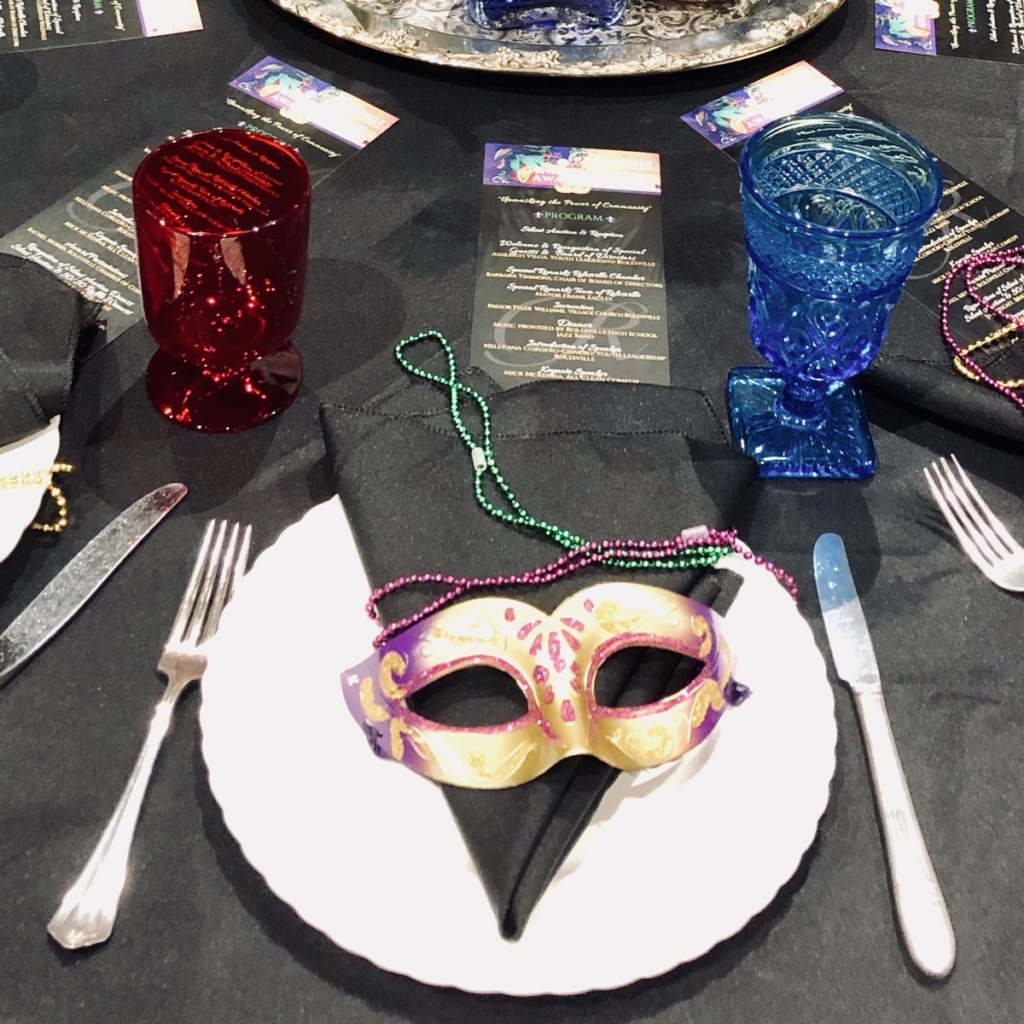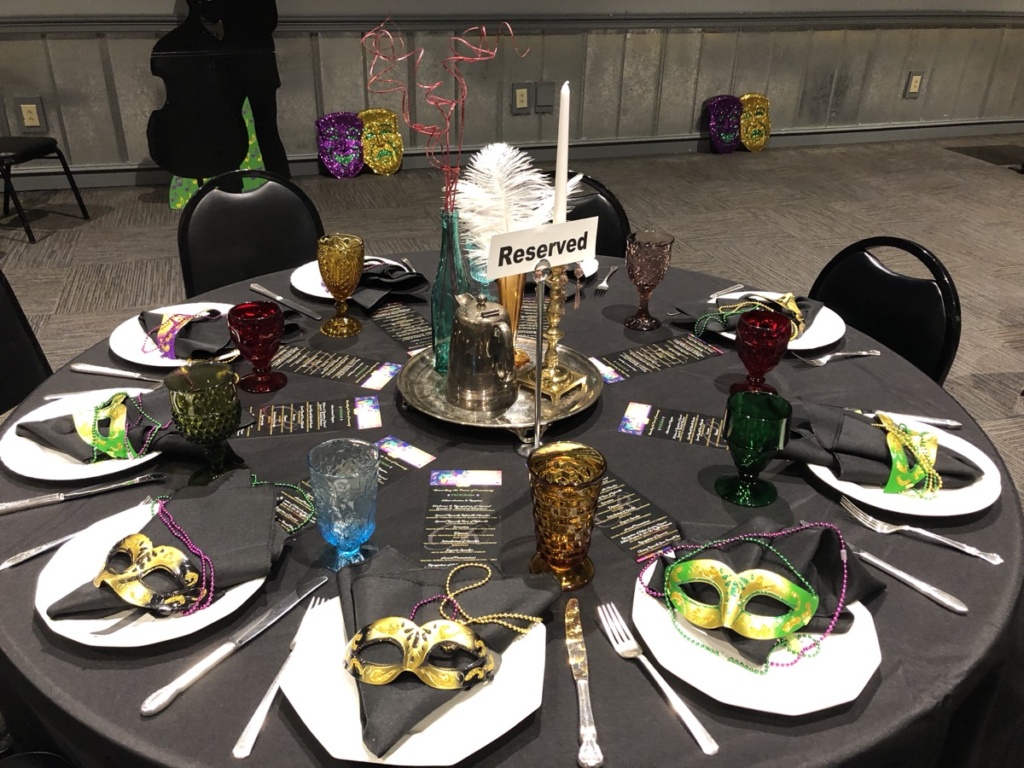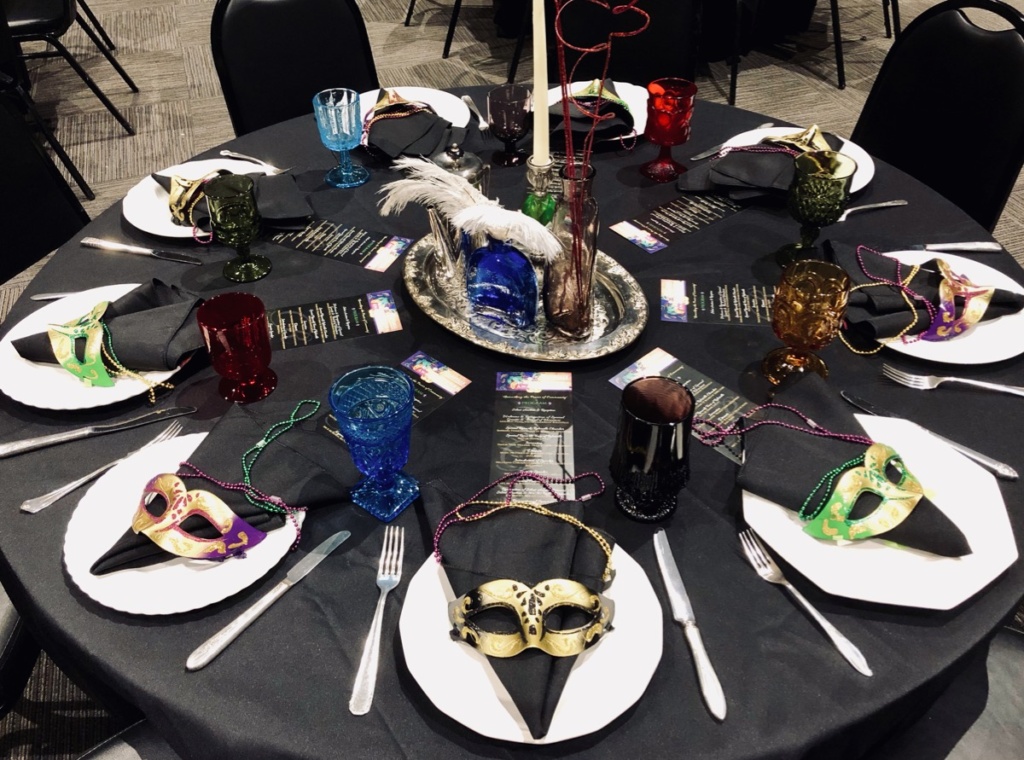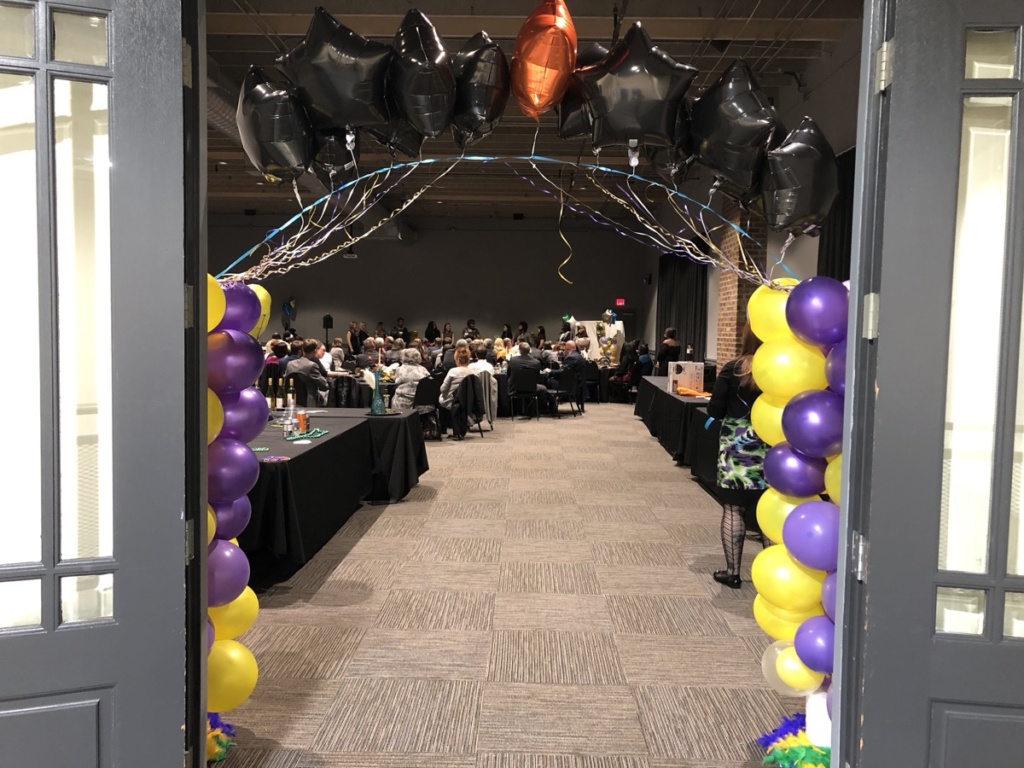 Thank you, Rolesville COC, for inviting us again to help with this festive affair! It's always a pleasure!
---
Venue – The Mill Room at the Factory
Caterer – Cannon Catering
Place Settings and Centerpiece Decor – Southern Vintage Table
---