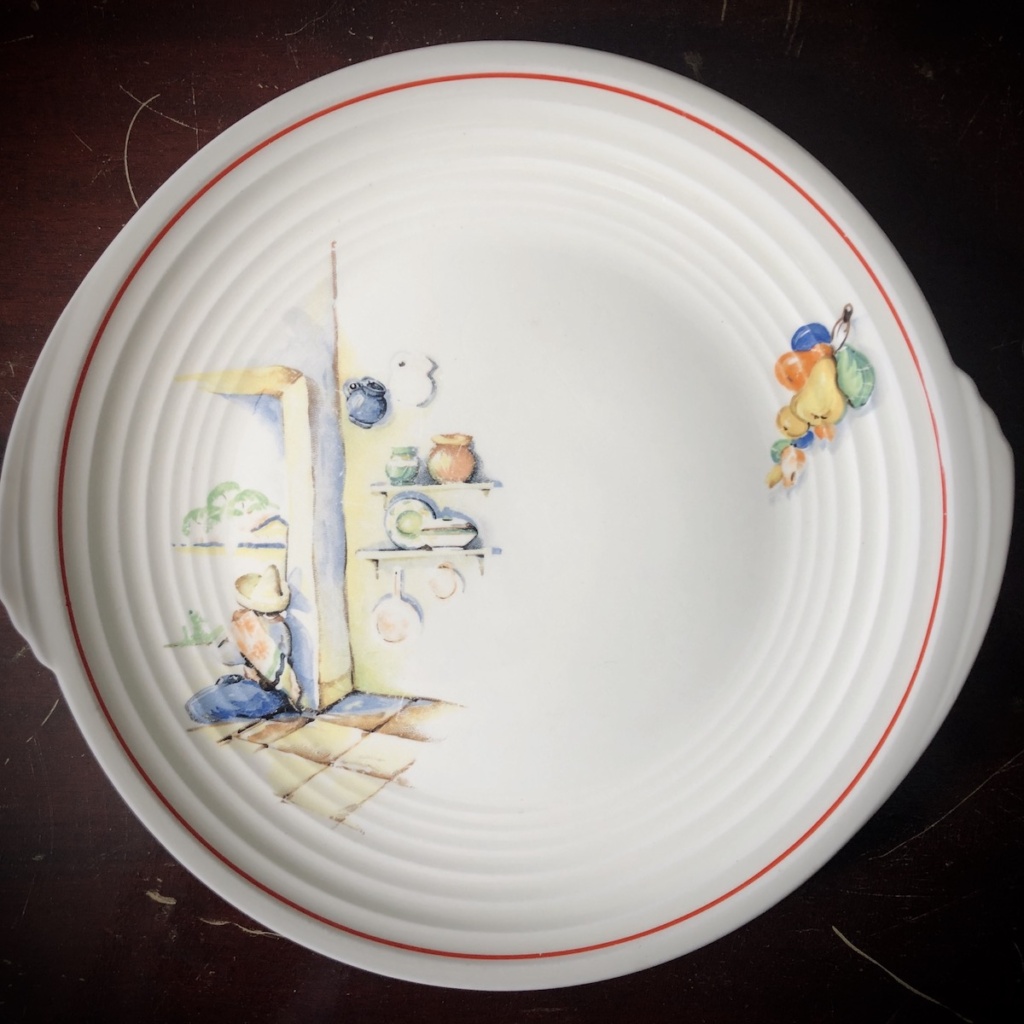 Doesn't this charming plate epitomize vintage? We first thought it was a cake plate because of the handles on each side, but we were wrong! It's a classic art deco shape called Yorktown, created in 1938 by one of America's most successful china company, The Edwin M. Knowles China Company.
The mark on the back shows the maker (The Edwin M. Knowles China Co.) and the shape name (Yorktown) but not the pattern, which is Tia Juana. According to Robbins Nest, this pattern shape was first introduced in 1938. Perhaps more interesting though, it includes "Union Made in U.S.A." to broadcast that the china was made by workers who were fairly paid and treated by their employer.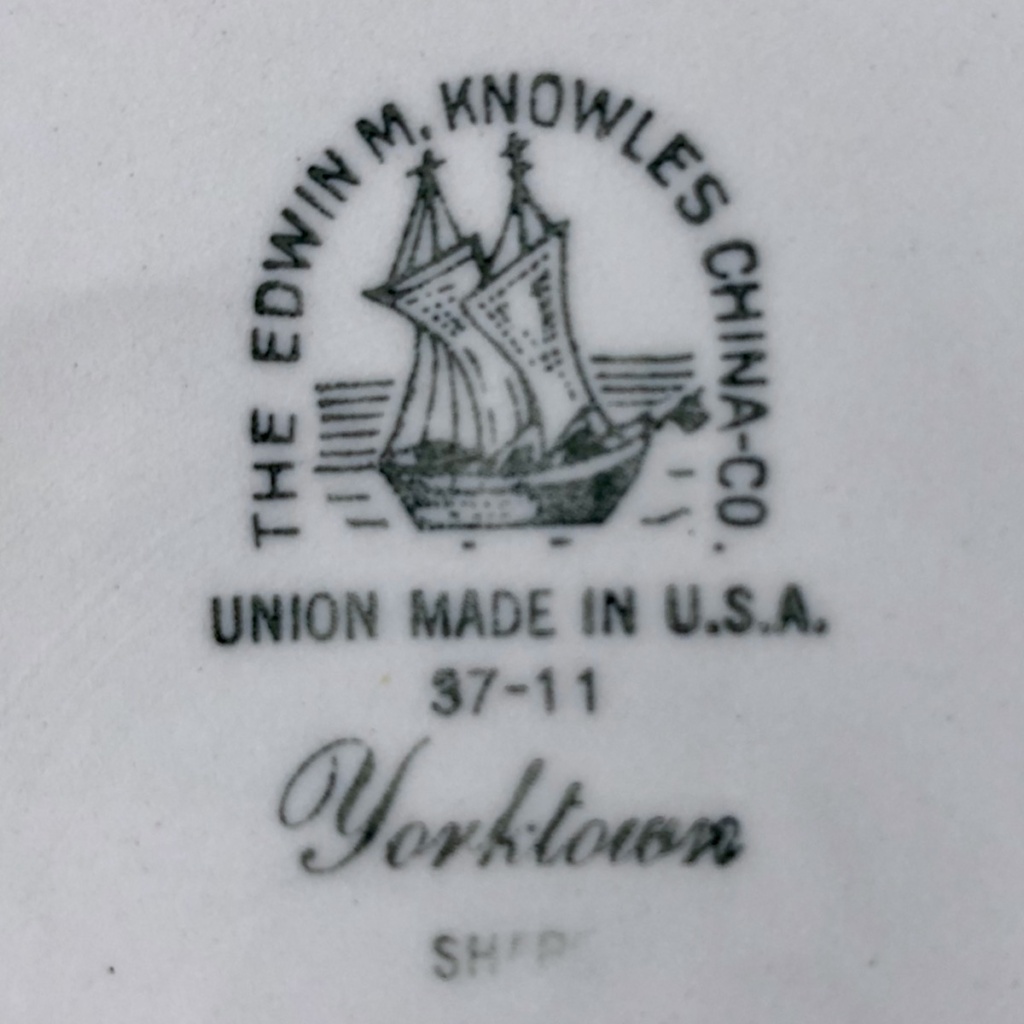 Looking through the extensive collection of pattern photos on Replacements, Inc., we soon realized we had several Knowles patterns that illustrate the breadth of patterns and shapes this once-thriving pottery company offered to its customers.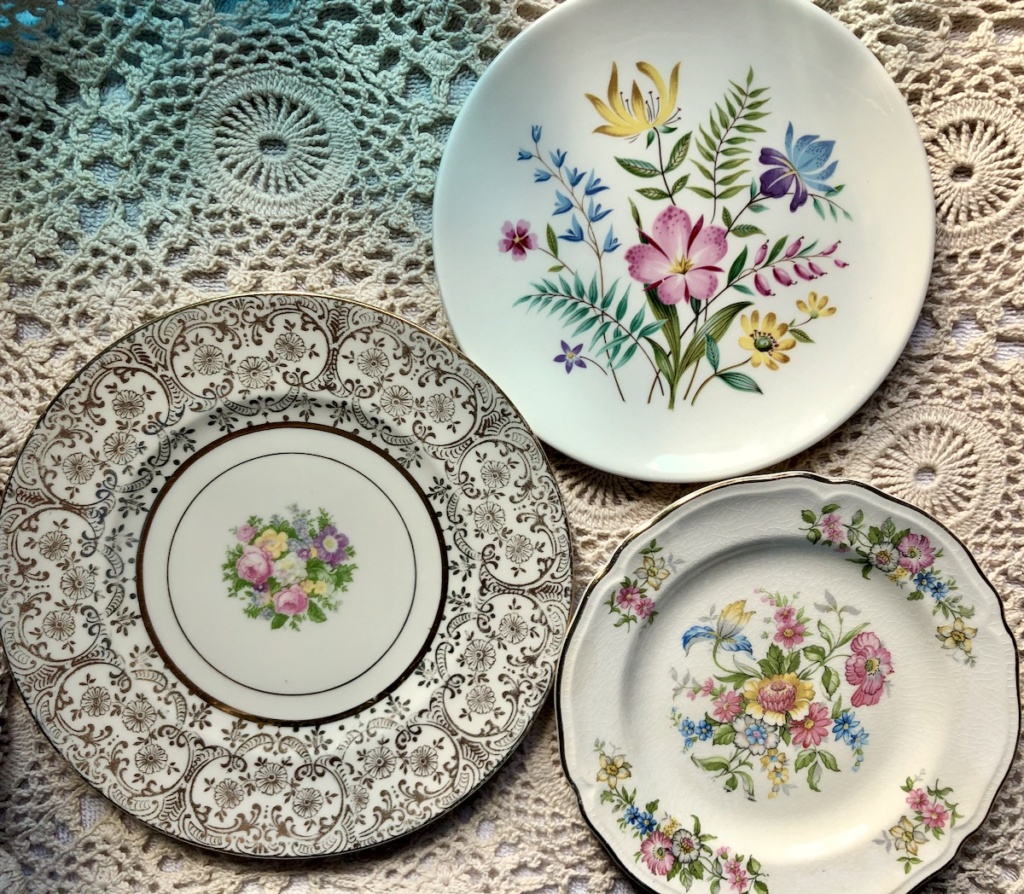 Edwin M. Knowles China Company began in 1900 in Chester, West Virginia. Over six decades, the company produced dinnerware considered to be of the highest quality, and their popularity and production increased over the next 60 years. The factory closed its doors in the early 1960s due to the influx of cheaper foreign imports – a common story for many US potteries.
Read more about Knowles at the Robbins Nest, Laurel Hollow Park, and Vintage Eve's.
---