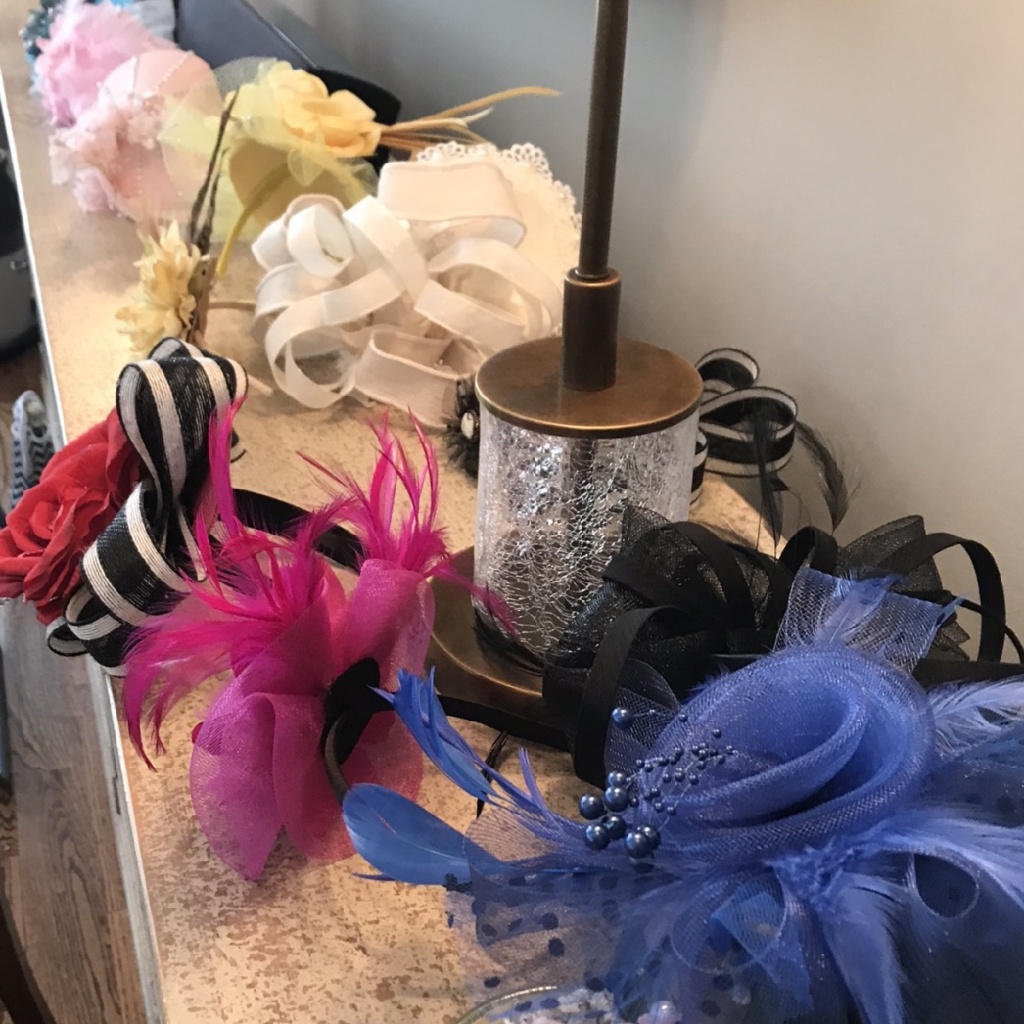 Bridal tea parties are wonderful celebrations but when custom-made fascinators are added, an incredible experience is awaiting your guests! Hosts Anita and Bev planned this shower for their nephew's fiancé, Cambridge, and we were very pleased to provide the vintage table settings and serving pieces. Aren't their tables beautiful?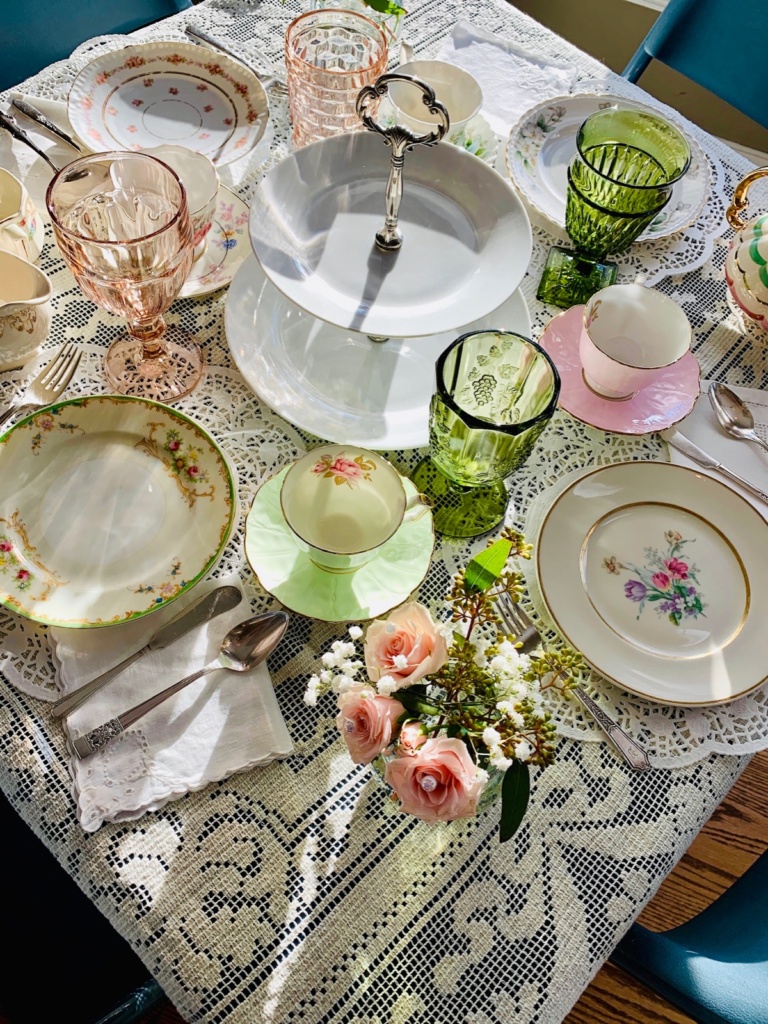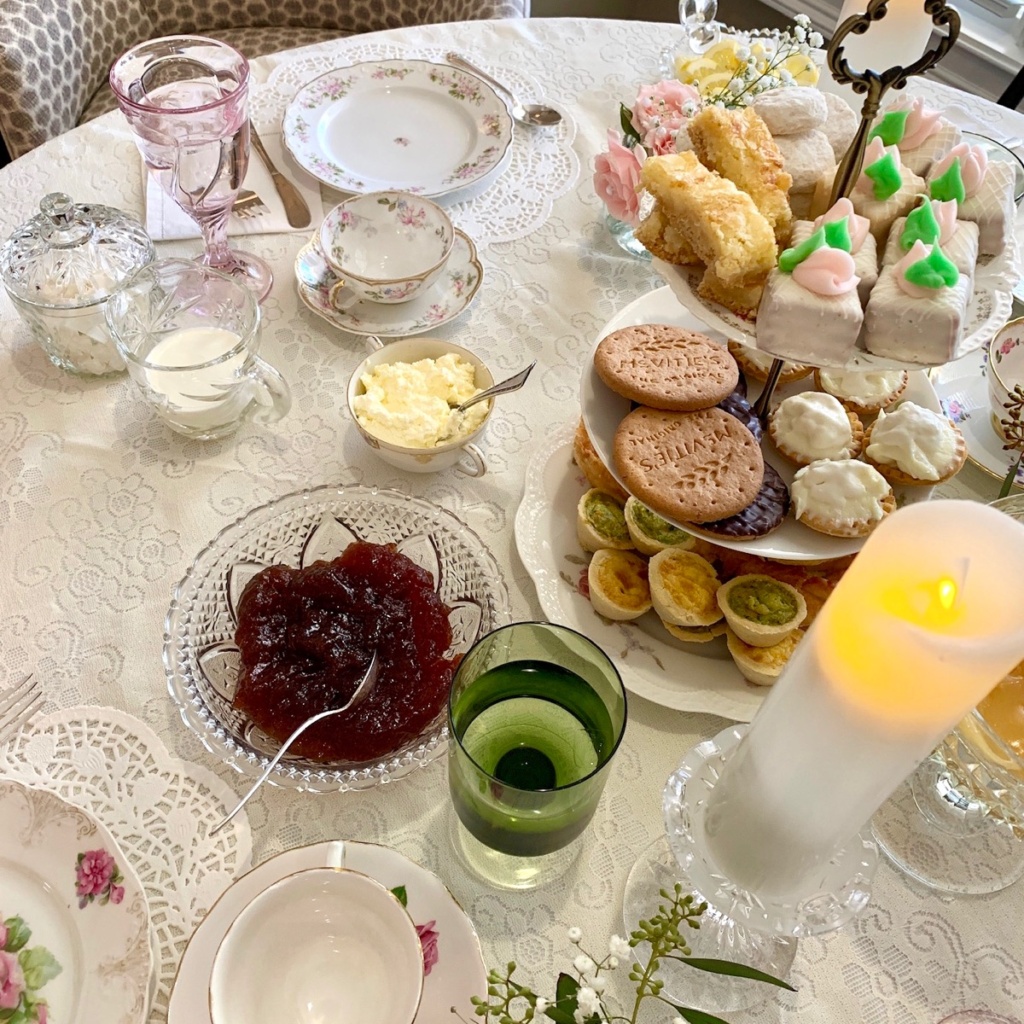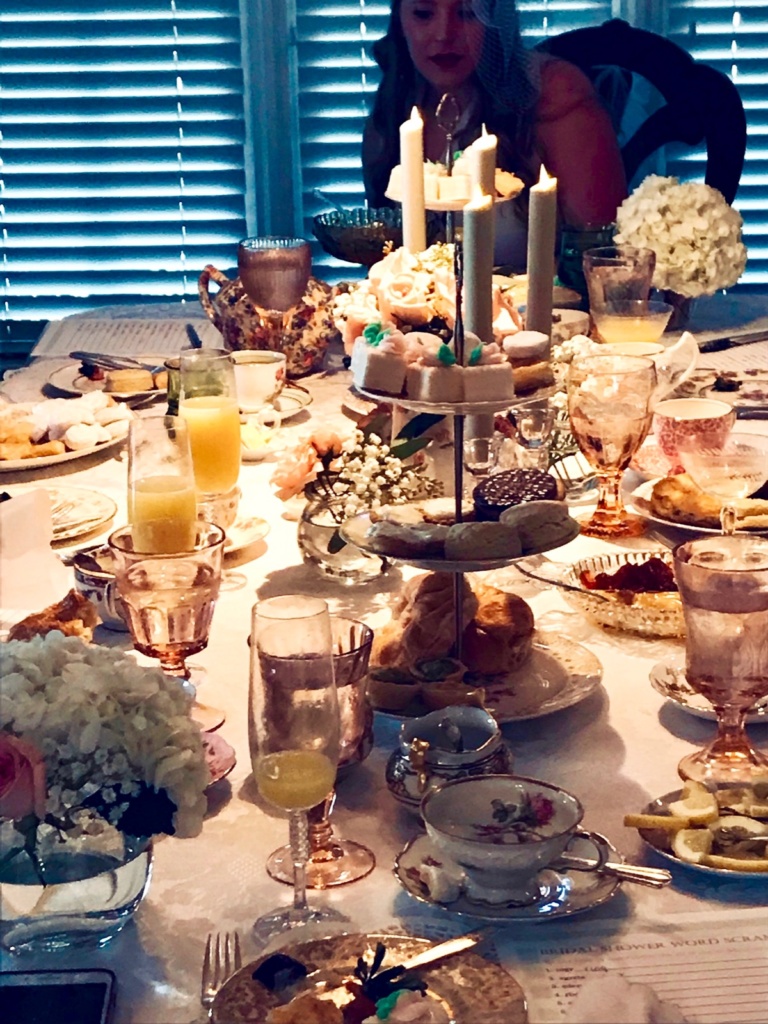 Now for the fascinators (btw-a new word in our vocabulary!)
Upon our delivery the day before, Anita showed us her amazing creations. Each custom-made fascinator was beautifully crafted and more fabulous than the next. For most of them, she used headbands as the base and then embellished with feathers, tulle, ribbons, flowers, and even vintage family lapel pins. Of course, their guests loved seeing them all on display and then getting to choose their own!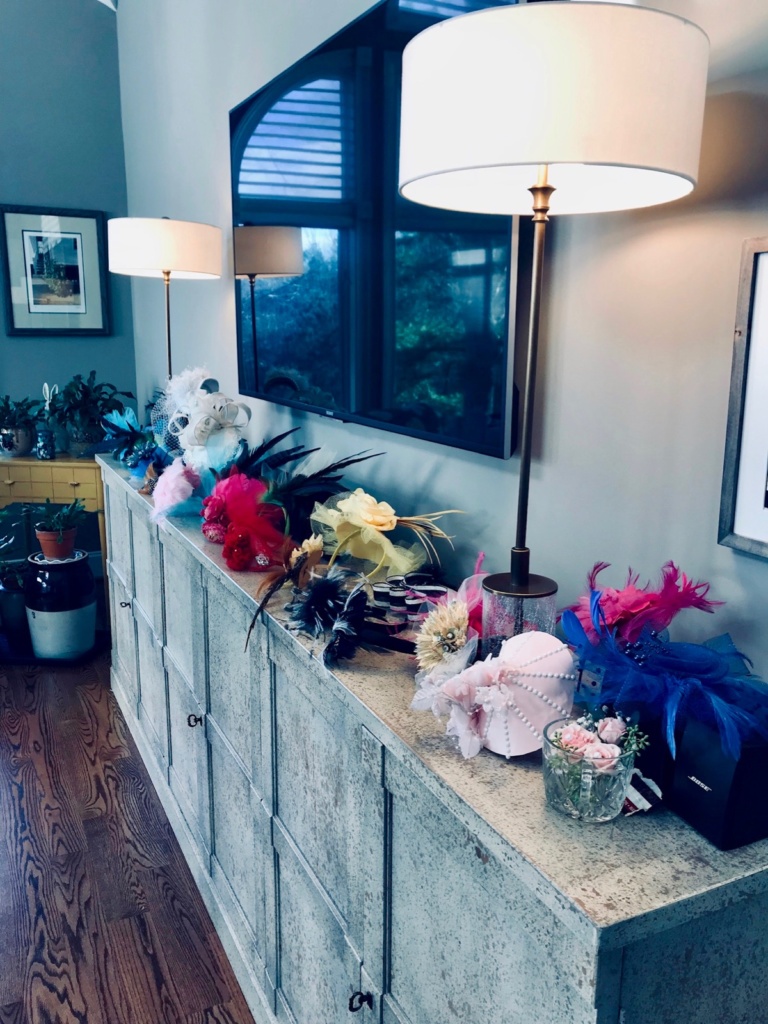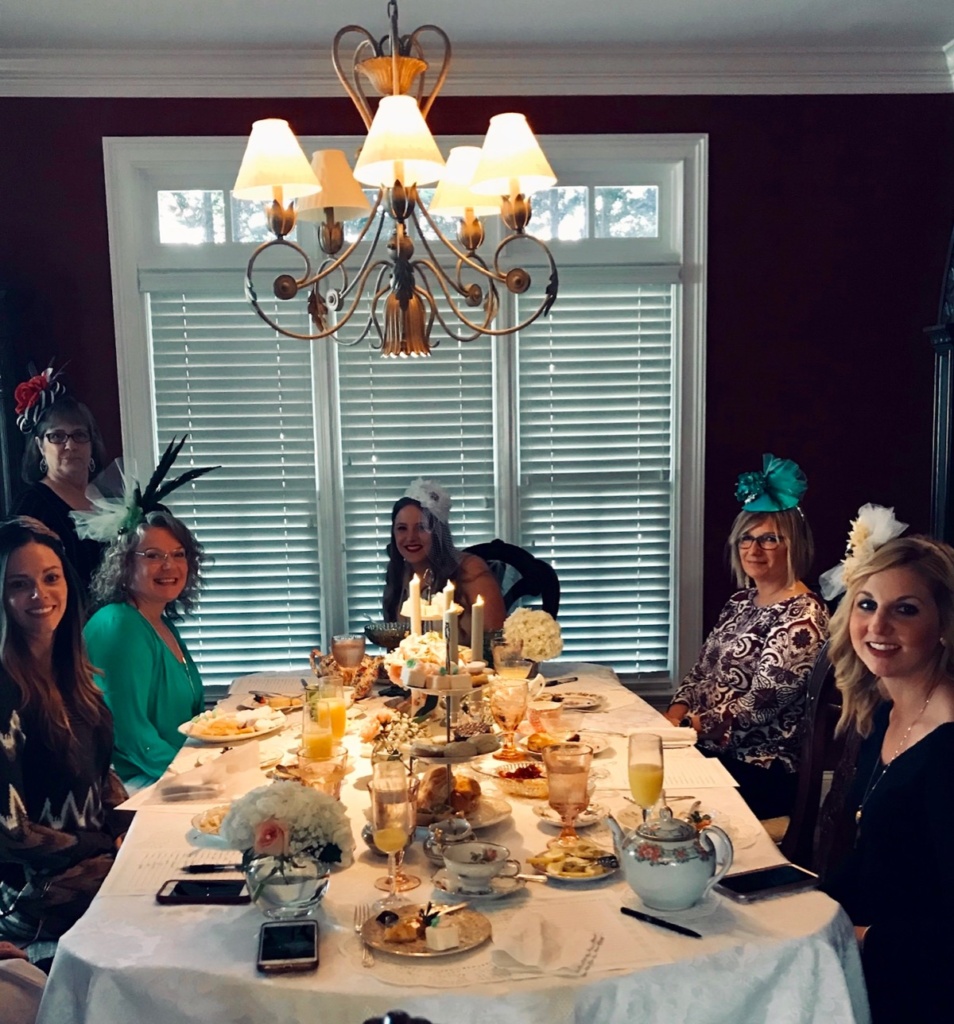 Thanks so much, Anita and Bev, for inviting us to help with this lovely and happy affair! We are so intrigued by these cheery headdresses, we may try our hand at fashioning one or two for ourselves!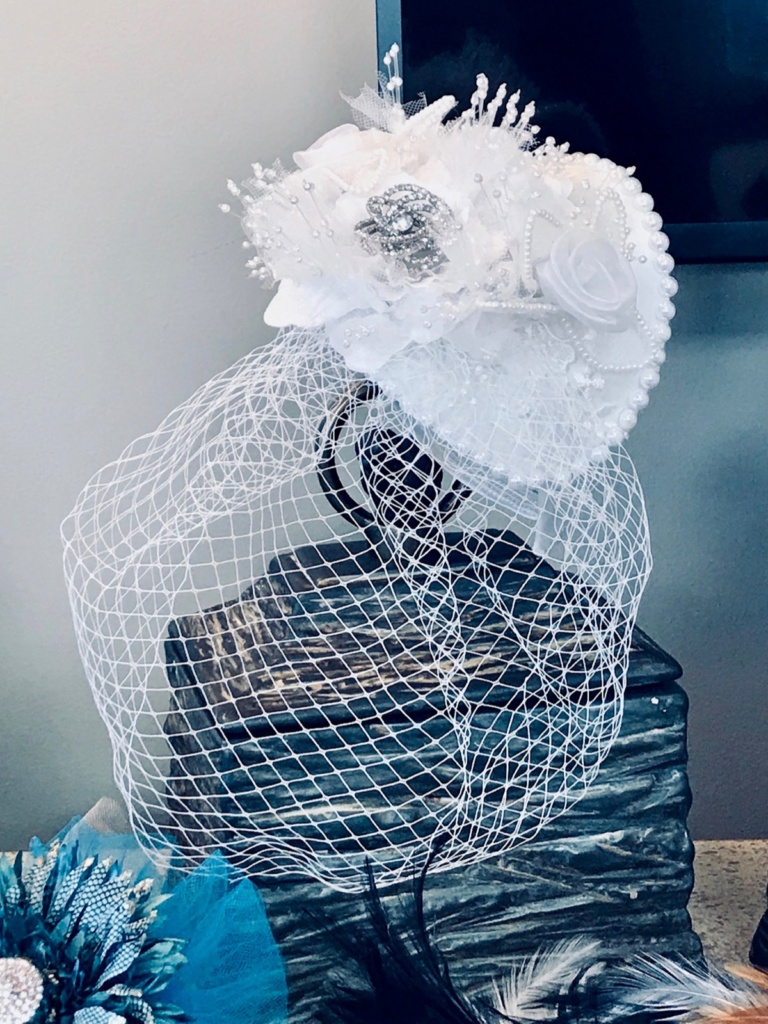 PS – Photos were shared by guests to an iCloud album and Bev shared them with us. What an ingenious way to capture an event from everyone's perspective!
---