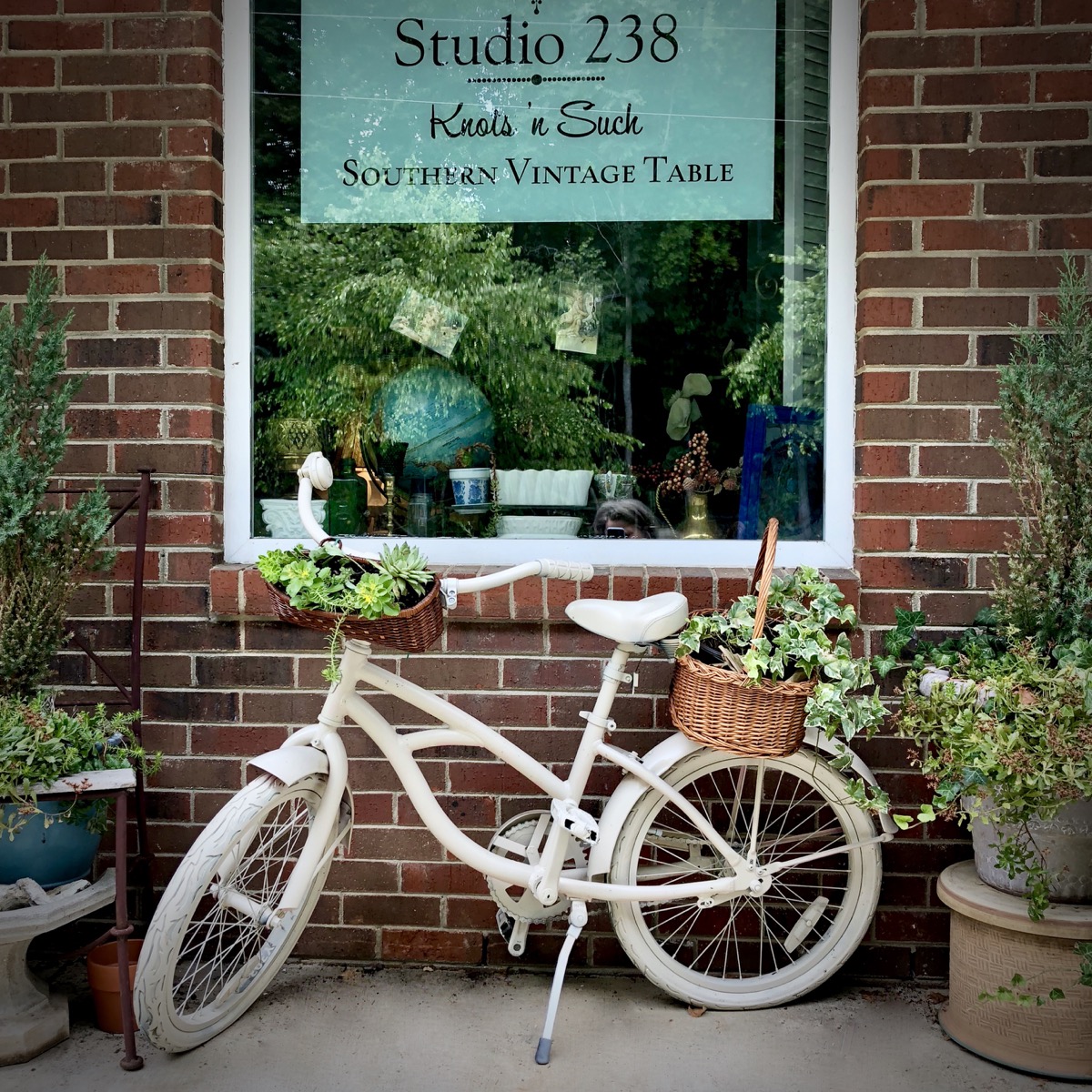 Hey all!  August is here and we've got lots to share from our July hiatus. As mentioned in our last post, we had three goals to accomplish. First, we tackled all the paper work stuff including updating our business spreadsheets. Phew! The more difficult task, curating our collection, has begun but there's still more to do. It's hard to give up a vintage treasure!
Of course, finding and adding new items to our vintage collections is always fun! We now have a vintage milk glass punch bowl, some new vintage teapots and teacups, and more patterns of vintage plates. New napkins have been fashioned from thrift store fabrics and we've also found a few to add to our printed napkin collection.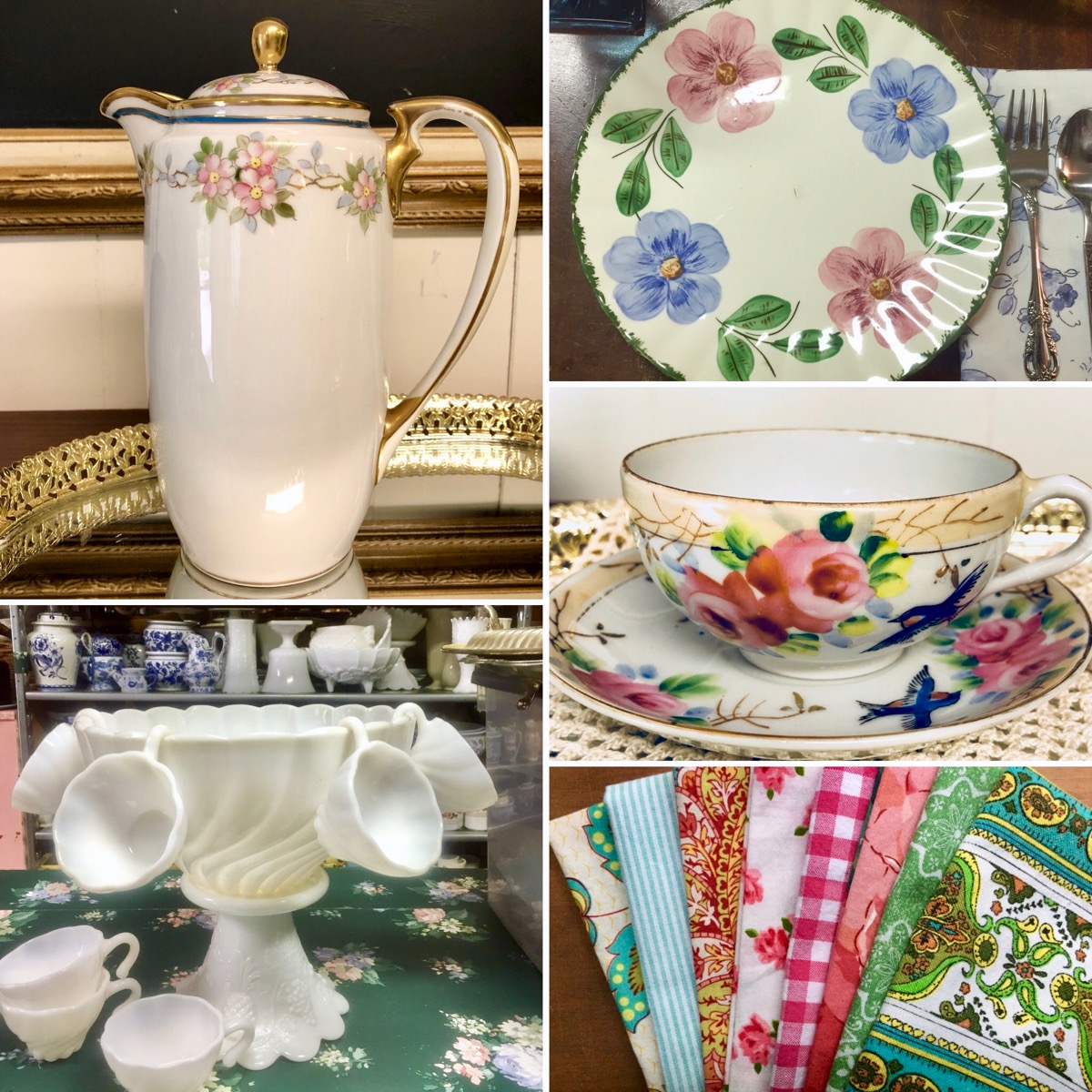 Inside the studio, our quest for organization continues. Two additional dressers have linens in their drawers, two new lights hang overhead, and several shelves reorganized. Our favorite addition to the studio is this terrific 1950s kitchen cart that now provides much needed surface space in our work area.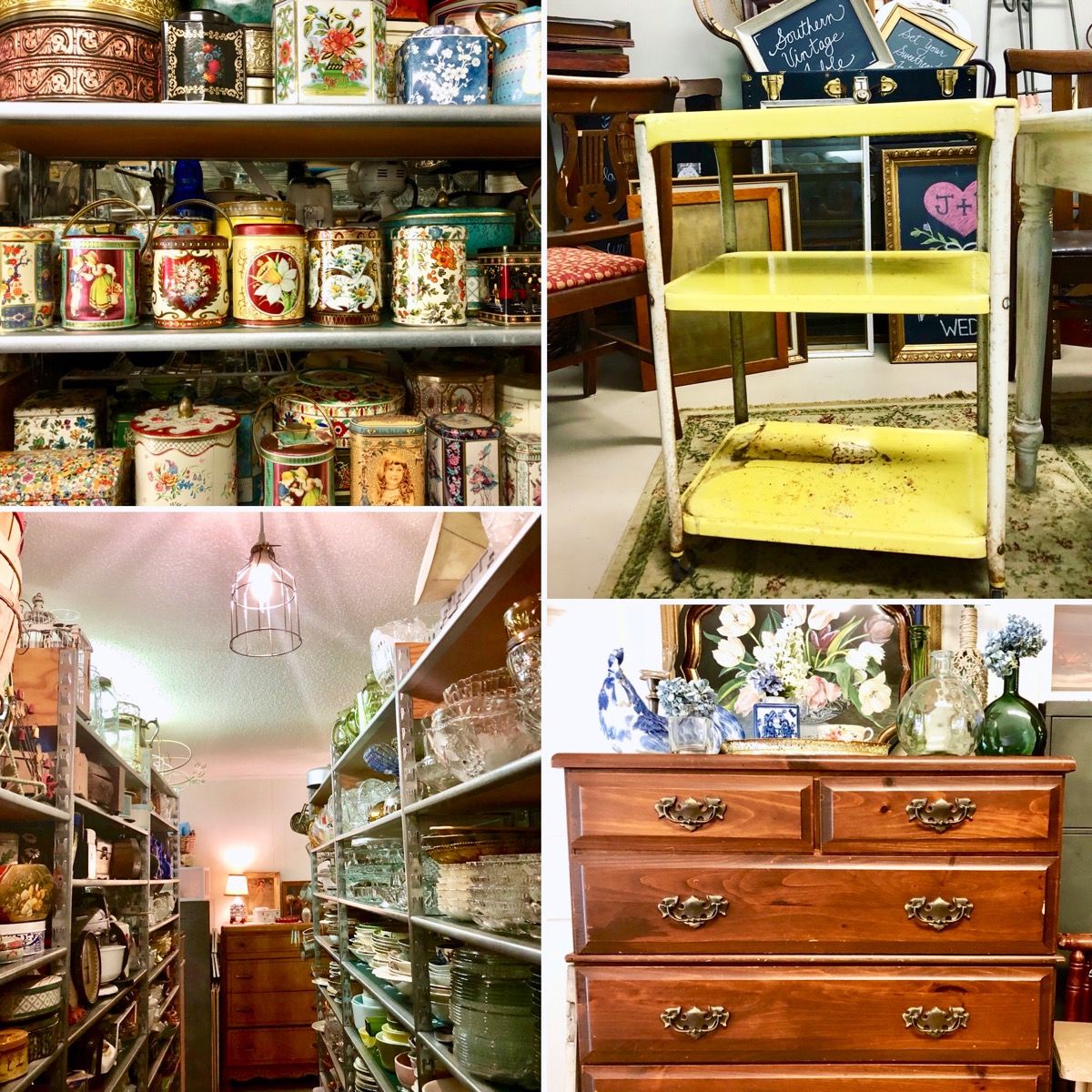 It's good to set focused goals and, even if we fell a little short, much has been accomplished this month. As a result, we're even more ready for the busy fall wedding season ahead and have a few open 2018 dates and are scheduling clients for 2019. Send us an email from our contact page or give us a call. We'd love to help!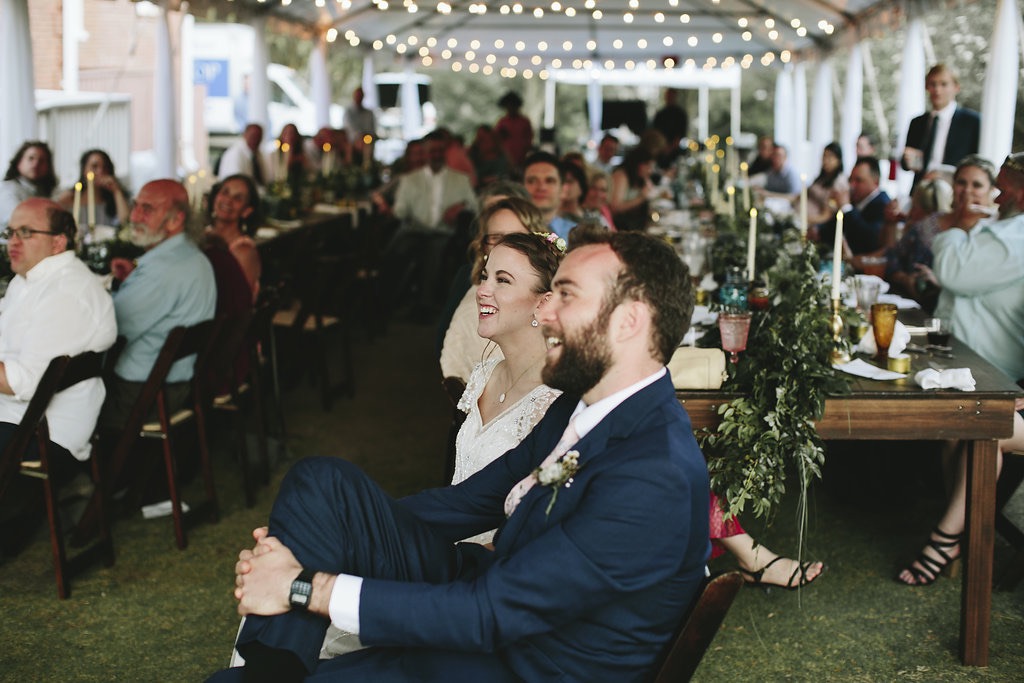 ---