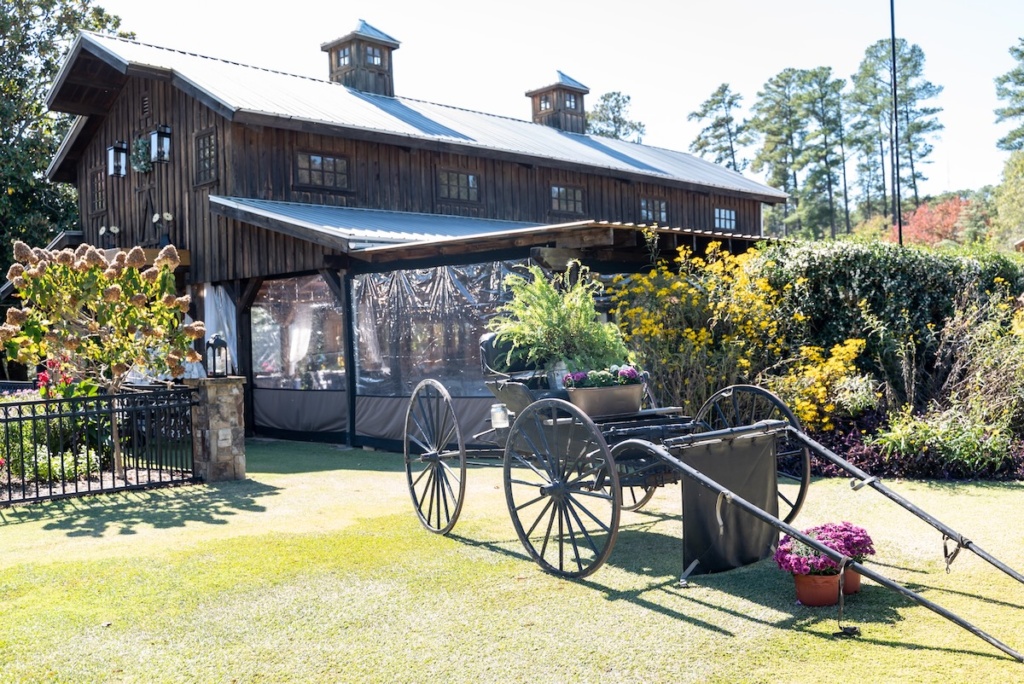 It was one of the most perfect days in October. Cooler temperatures, sunny skies, and friends and family gathered together to celebrate the nuptials of Nina and Matt at the amazing Chapel Hill Carriage House. Photographed by Wendy Jade Photography, this day will be sweet memories for many folks for many years!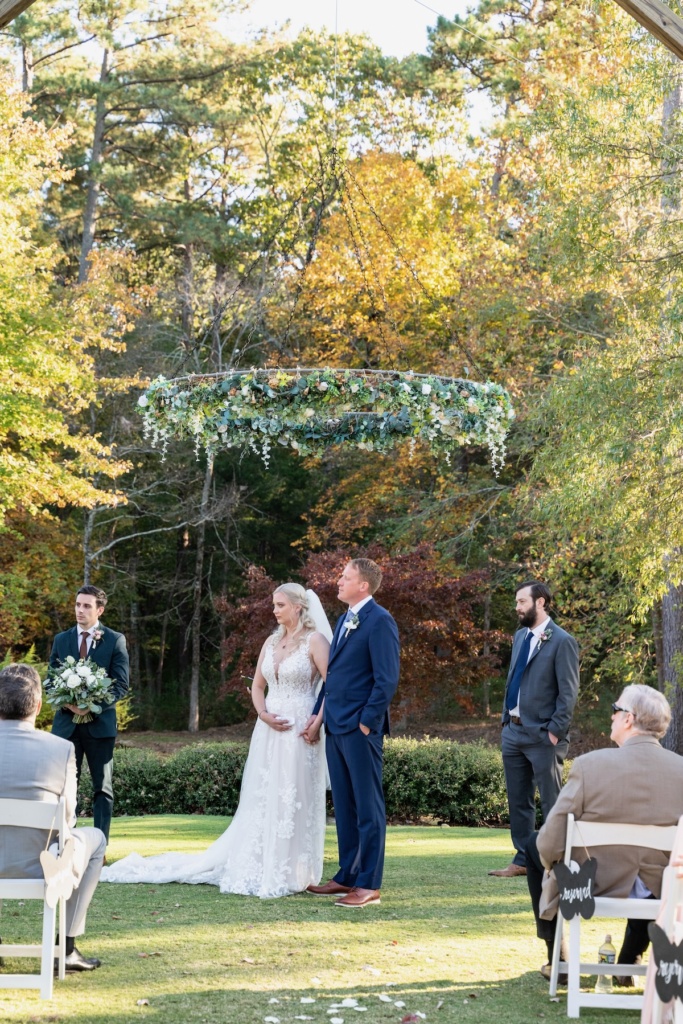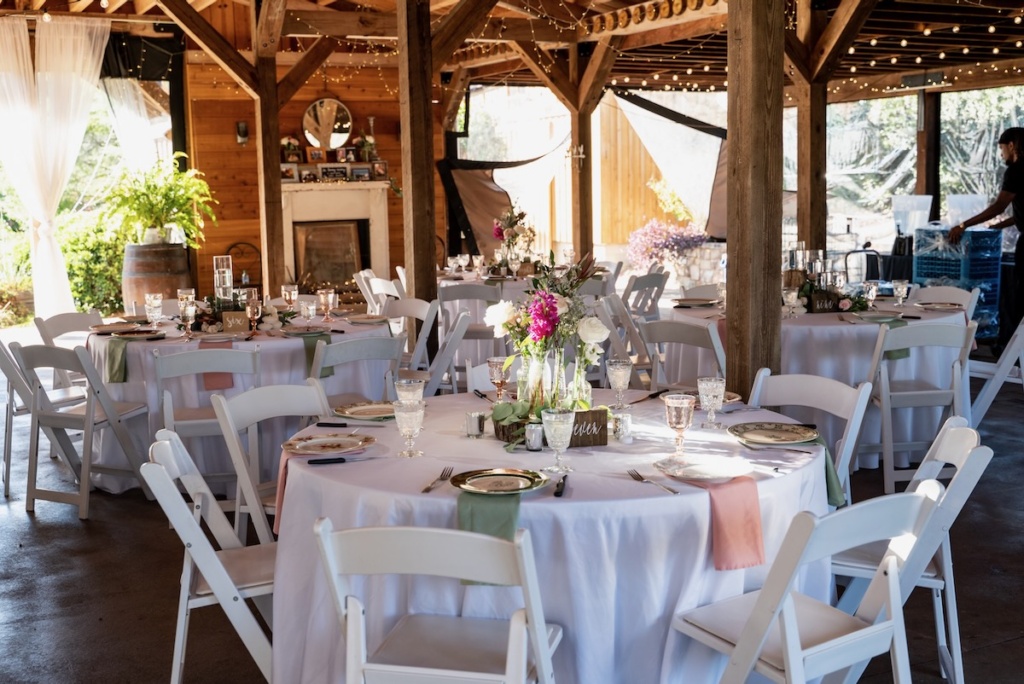 Nina and Matt chose the soft, sweet colors of pink and green for their reception tables and they do look especially pretty. The vintage floral plates were carefully chosen for each table to coordinate with the vintage goblets days before the wedding day. (Photos of this day with Nina, Denise, and mom at the studio are near the end.) After this gallery, you can see these eight unique vintage plates on a table and the final look is divine!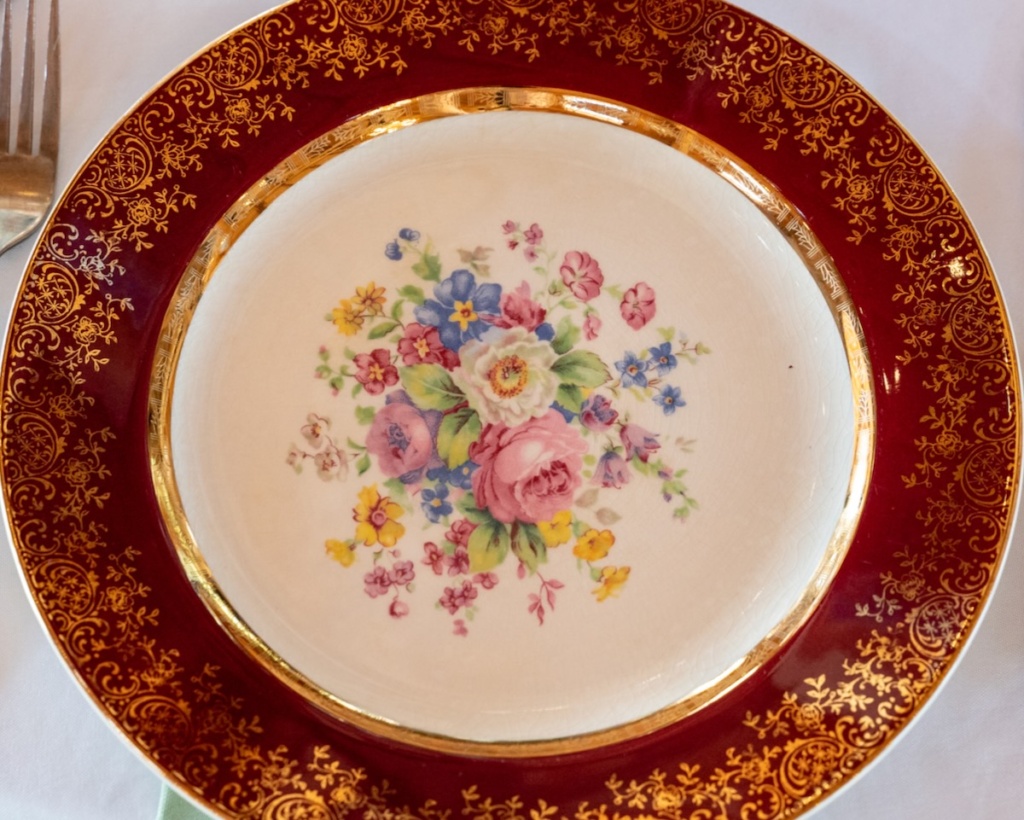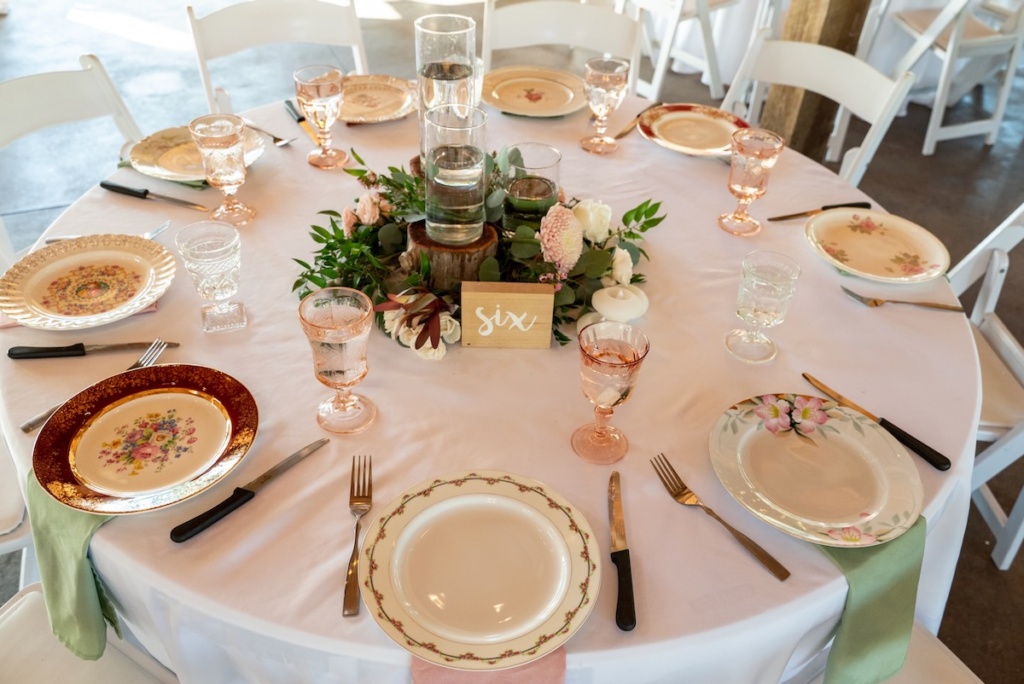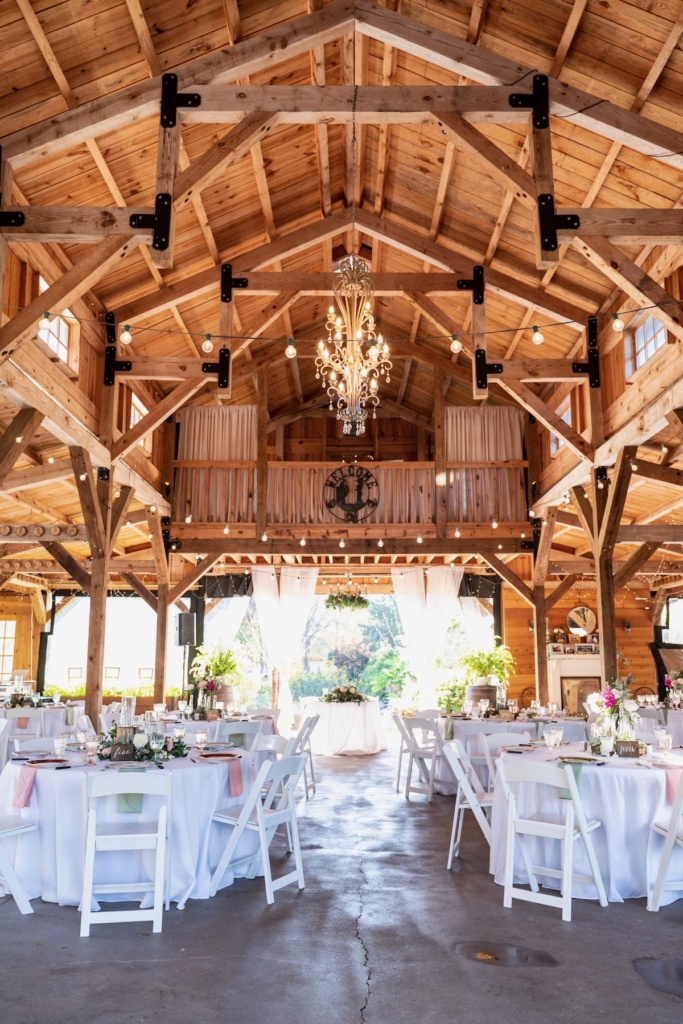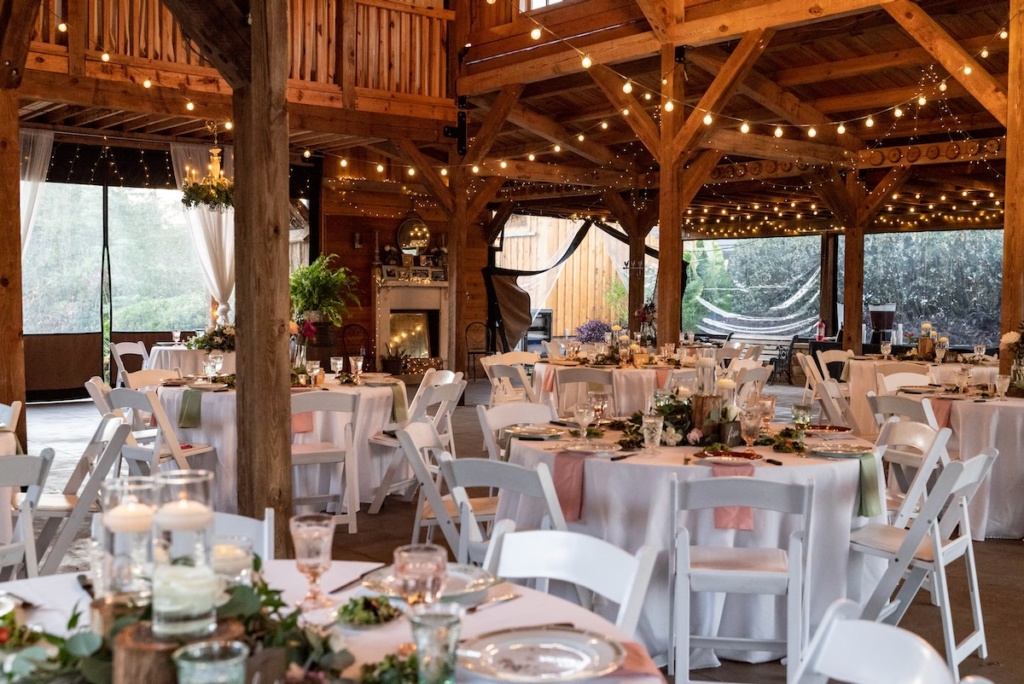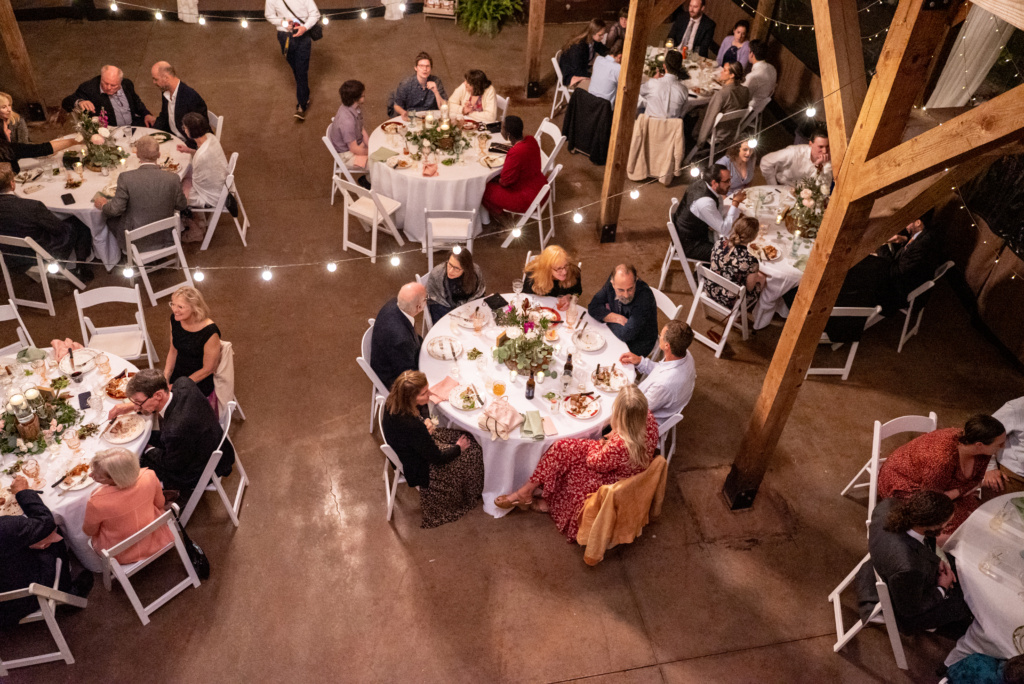 Picking out plates for your wedding day is a lot of fun!
Congratulations, you two! We were delighted to have our vintage plates and goblets at your perfect wedding day. Along with your family and friends, we have delightful memories of our time together! Best wishes for many joyful, fun days ahead! (We love this photo!)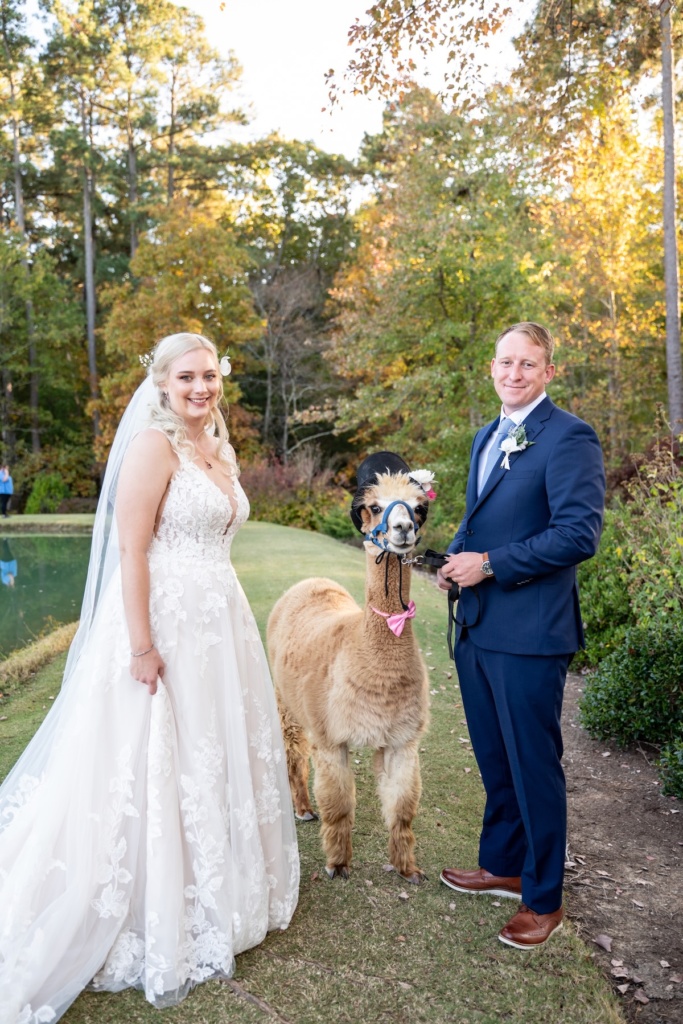 Venue – Chapel Hill Carriage House
Coordinator – Tiffany Harris
Photographer – Wendy Jade Photography
Caterer – Funky Fresh
Table Settings – Southern Vintage Table
Bakery – Buzzybakes Bakeshop
Florist – Victoria Park Florist
Hair and Makeup – Voga Beauty
String Duo – Corda Entertainment
DJ – All Around Raleigh DJ
---
We are so grateful for this marvelous Wedding Wire review!
Wonderful Dishware from Shelly!
We rented dinner plates, dessert plates, coffee cups, and water goblets from Shelly for our wedding on October 22,2022. The plates she has available are so unique and beautiful, and my mom, mom's best friend, and I had so much fun going and picking them all out. I had a very specific vision so Shelly let us come and pick out the plates for each table setting. Every time you go back to the stacks you find a new, beautiful plate to add into the selection! Shelly is really nice, and she handled dropping off, picking up, and cleaning all of the dishware before and after the event. Her selection of vintage plates is amazing and her customer service is as well! I highly recommend Southern Vintage Table for weddings and any other events where you might want an elegant looking table!
---