Hi there! This week's Scenes from SVT includes brass centerpieces used on our family's Thanksgiving table, new vintage plate patterns, a "sneak peek" from a recent wedding, a sister visit, and the latest setting table's tablescape at our studio.
Our large family reunion had to be postponed again this year due to sickness but we enjoyed a grand feast at my sister's home. The food was amazing – my sisters are great chefs – and we helped by providing fall centerpieces and table coverings. Filled with grasses, fresh eucalyptus, and fir sprigs our understated decor fit this season's gathering.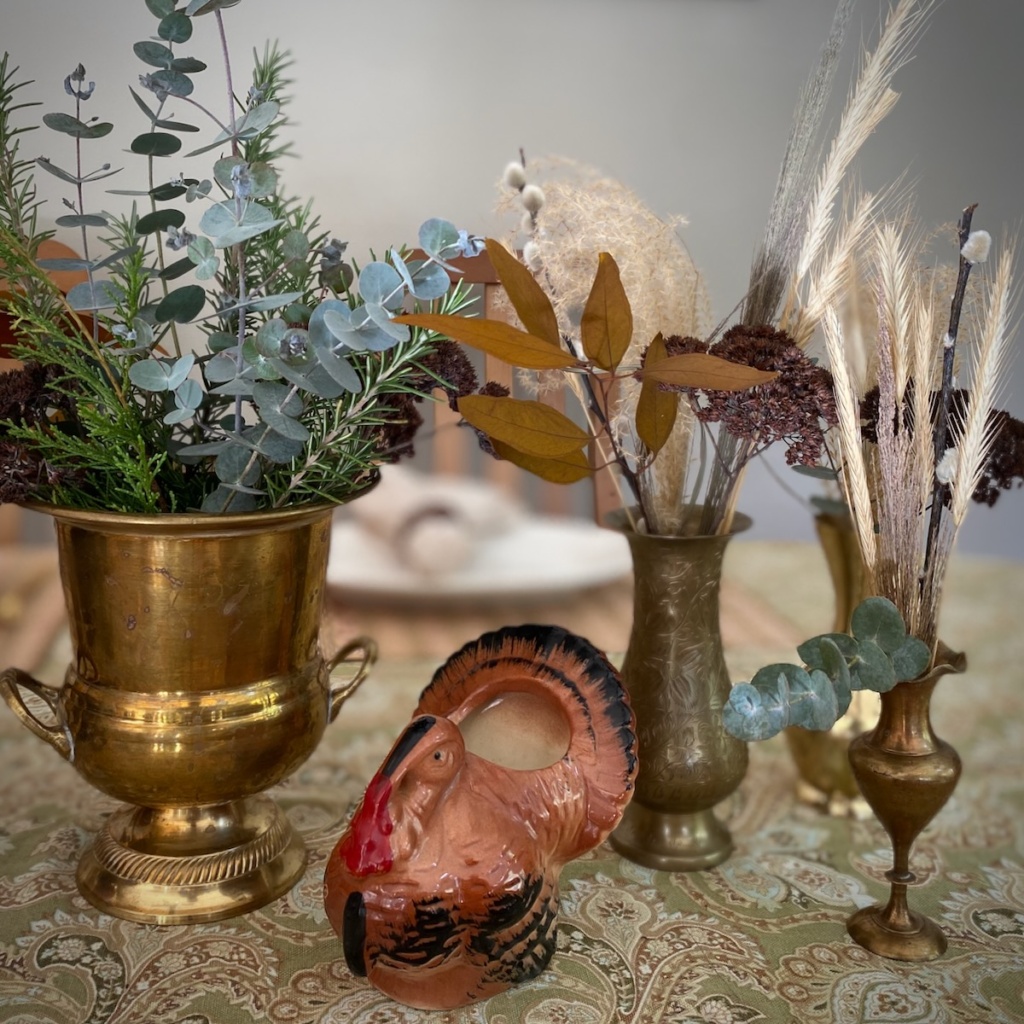 We did do some baking for the feast – the lime tarts and sweet potato pie came with us!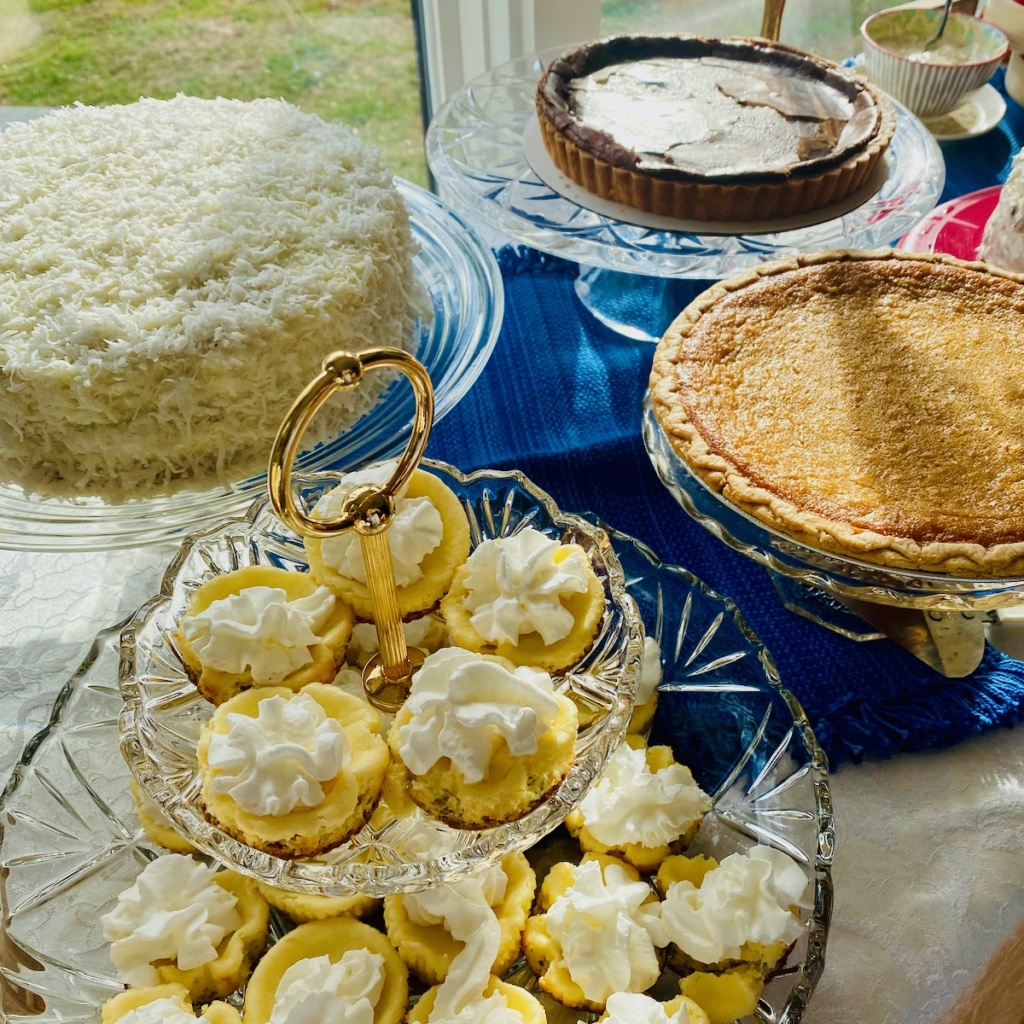 Here are our new vintage plates! The second, third, and fourth were gifted to us by Carrie, Lee, and Margaret. We and our future clients thank you! Your family heirlooms will be enjoyed by many.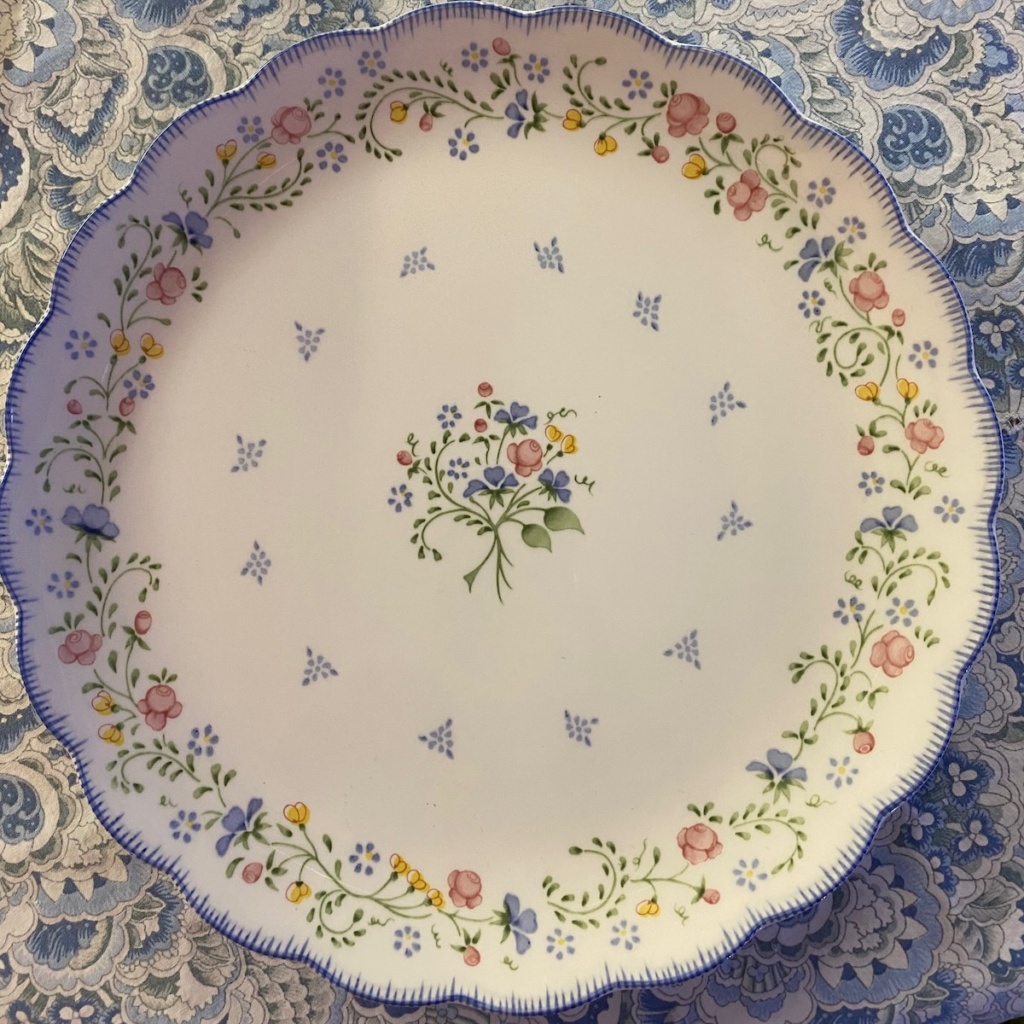 Now for the best photo of the day – this is a sneak peek shared by Shannon of her daughter's wedding tables. Our vintage amber goblets gleam and glow on their tables. More will be coming.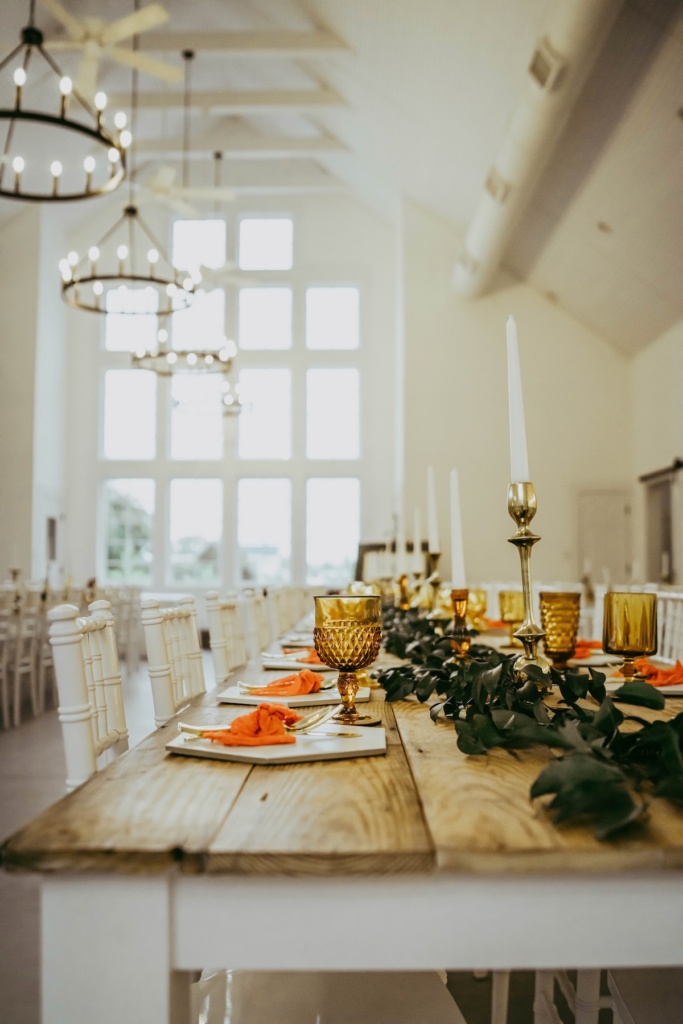 Our sisters' visit was fun! Rowena came hunting for vintage pieces for her tapas wine party. Pink is her favorite color and, no surprise, she managed to incorporate it into her Christmas theme. With vintage pink and red goblets, colorful vintage small plates, gold flatware, and assorted decor, her guests will be delighted!
Lastly, sister Janis immediately admonished us because we had not decorated for Christmas. After they left, this pretty vintage cloth was pulled out, along with vintage wood candleholders, candles, and a wooden tray. Also, lots of pine cones, which we always have on hand. Not too bad for a quick makeover!
---