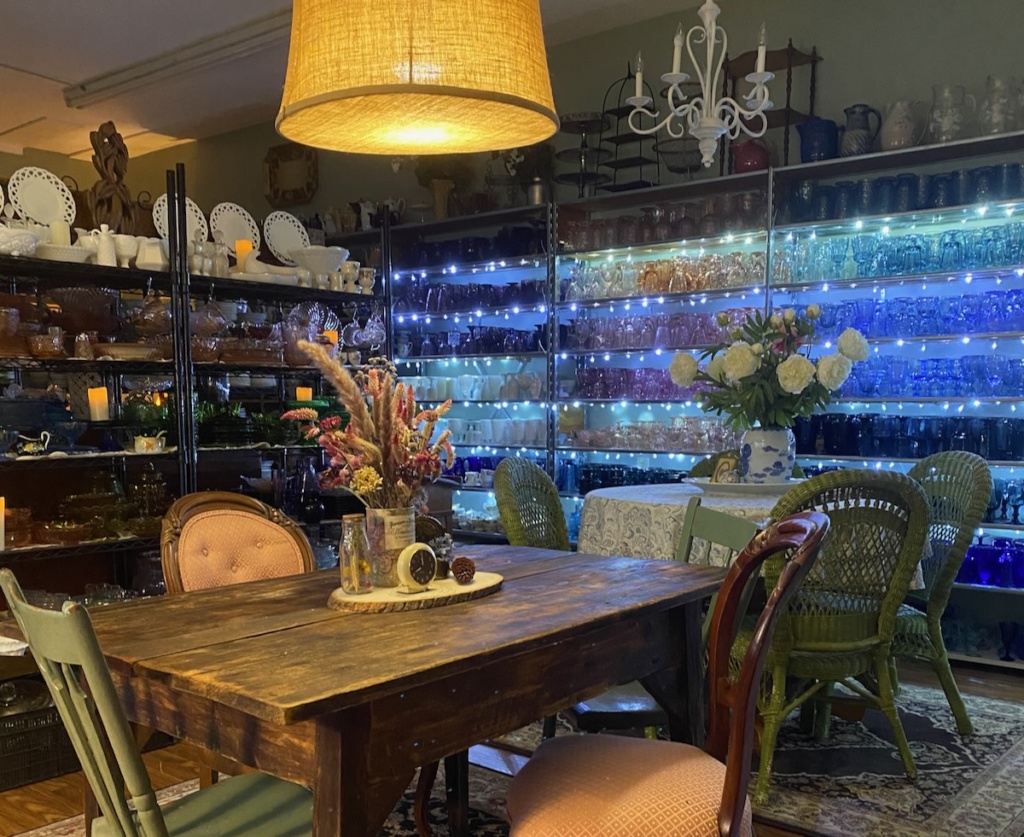 Hi all! We are happy you have checked in with us this week! Today you'll see who came by this past weeks for a consultation, some new additions to our vintage colored glassware collection, and a few other cool items we've picked up. Lastly, we have made a progress in one corner of the main room that we are quite pleased to show you.
First, you may have noticed that we have a new rustic table in the main room. Bought at closing sale at a local country store, it needed a little work. Nails, staples, and tacks were removed and then the entire surface was sanded. The table was finally transformed with a coating of beeswax. We love the final look!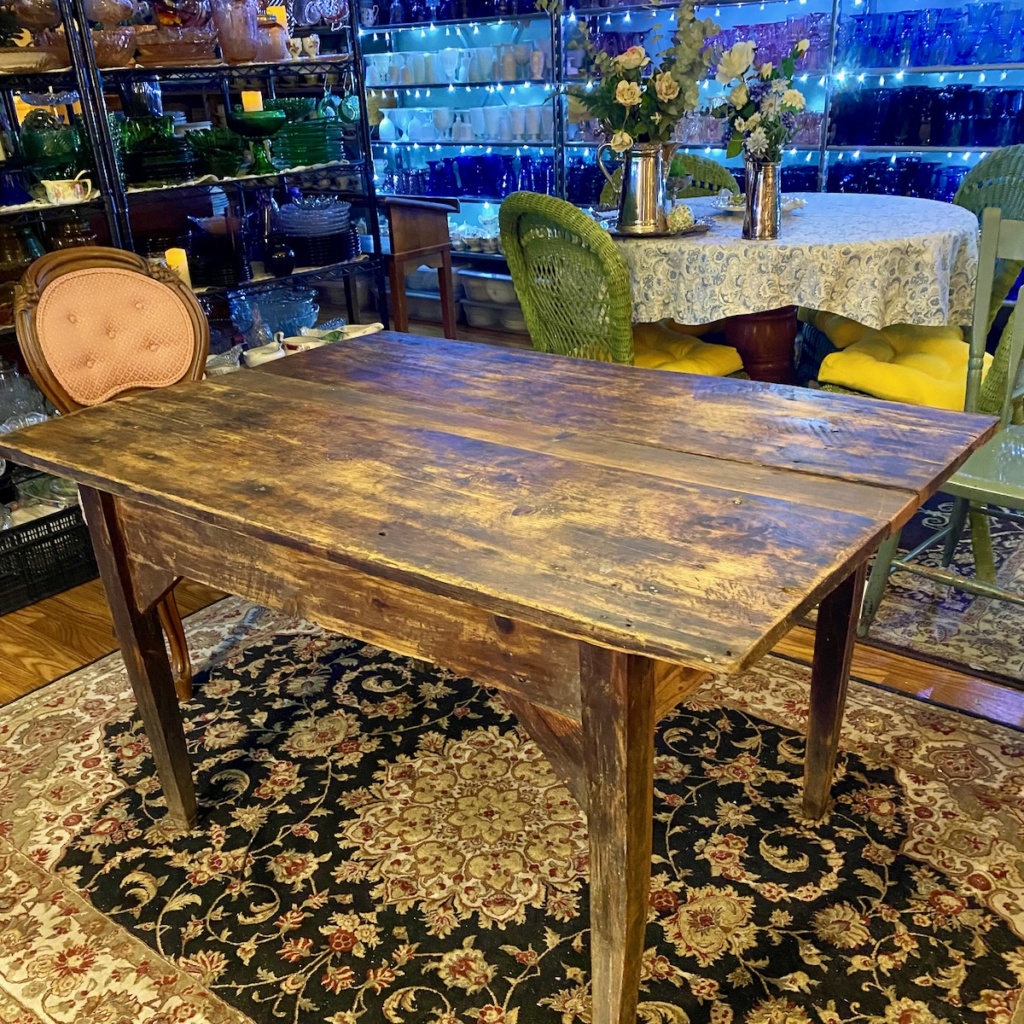 These lovely people came by these past two weeks to design their wedding reception tables. They all enjoyed having the hands-on opportunity to experience this process as their personalities came through with their unique tablescapes.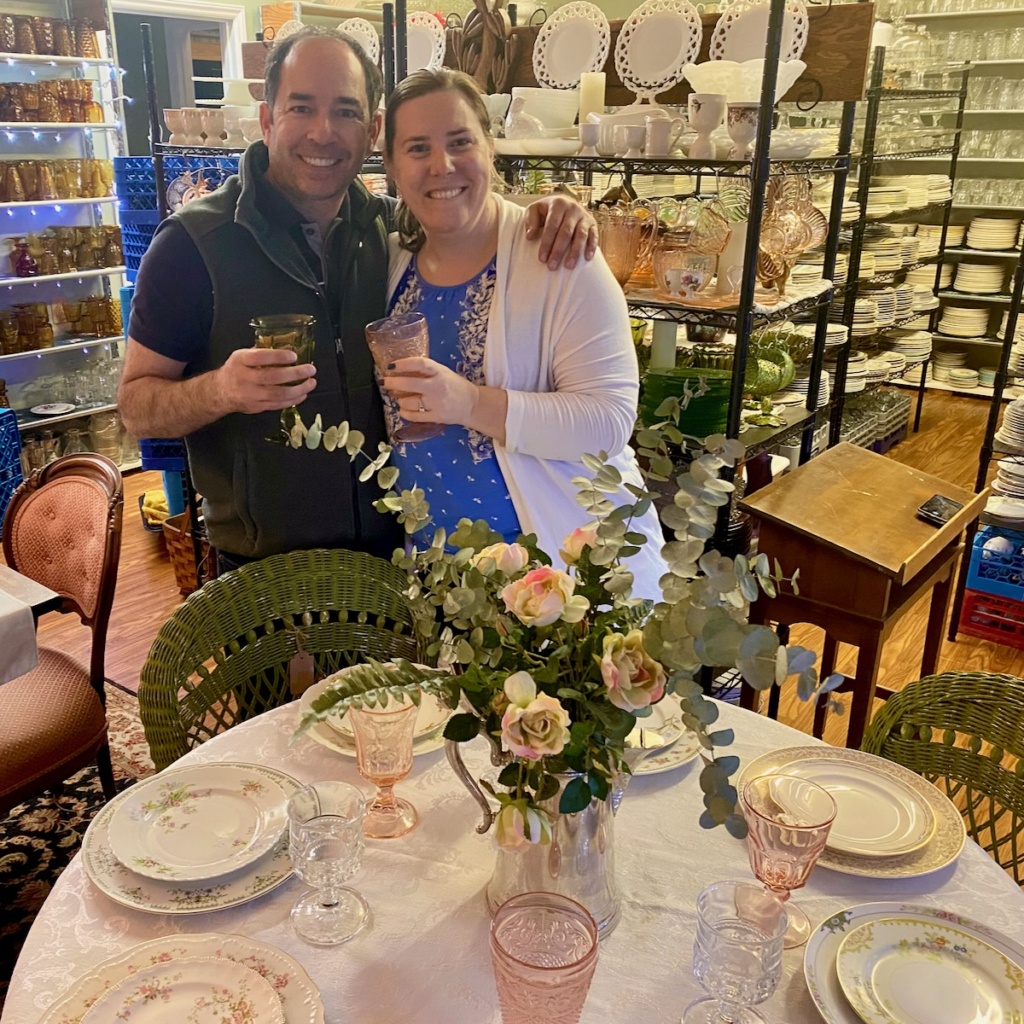 New vintage goblets are now on the shelves! We added more blue, amber, light teal, and pink goblets. Some of these will be packed for next weekend's wedding!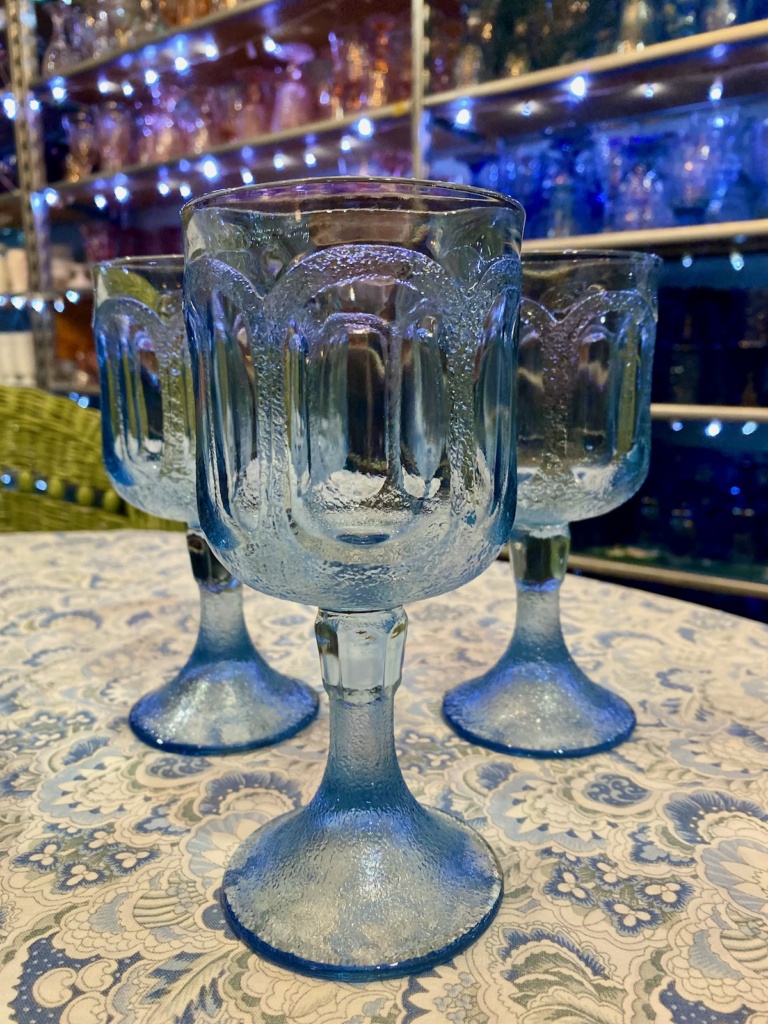 A few other items came in this week! Blue and yellow go so well together and we now have four accent pieces. Take a look at the black candelabra we found. Who will be the first to use this one?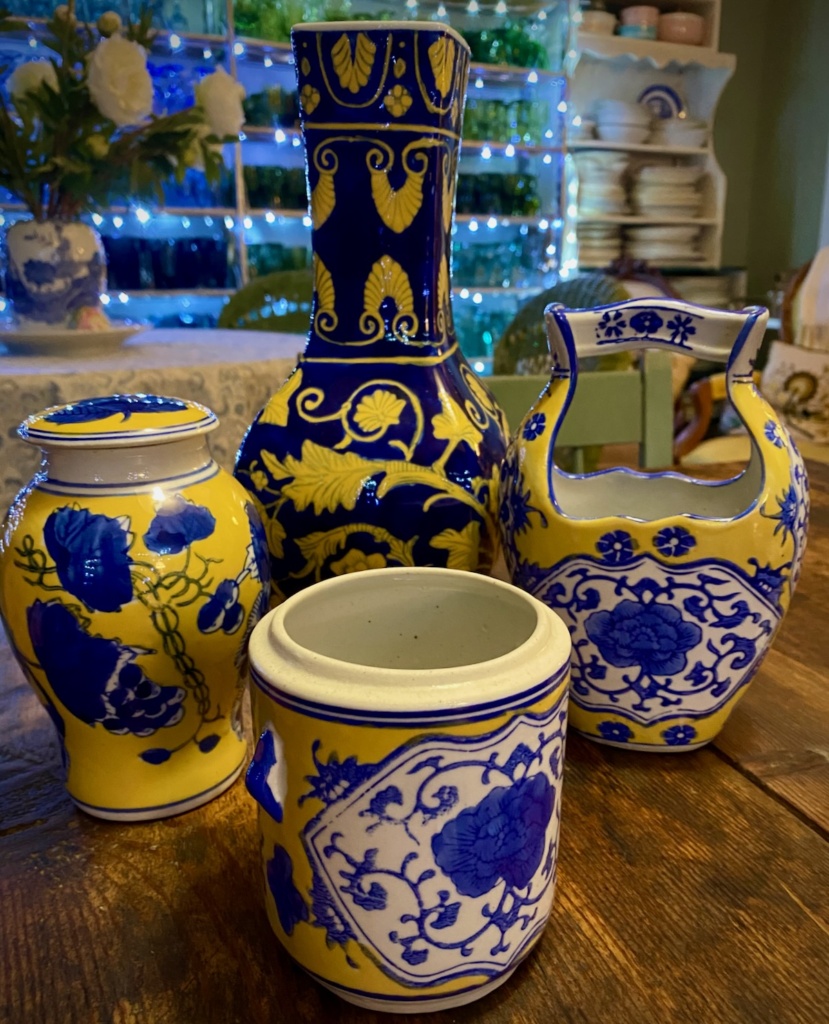 Finally, this corner in the front room is better organized. Inside those bins are vintage mugs and teacups sorted by color and style. They are ready for that hot mug of cocoa, tea, or coffee you'll be serving at your soiree!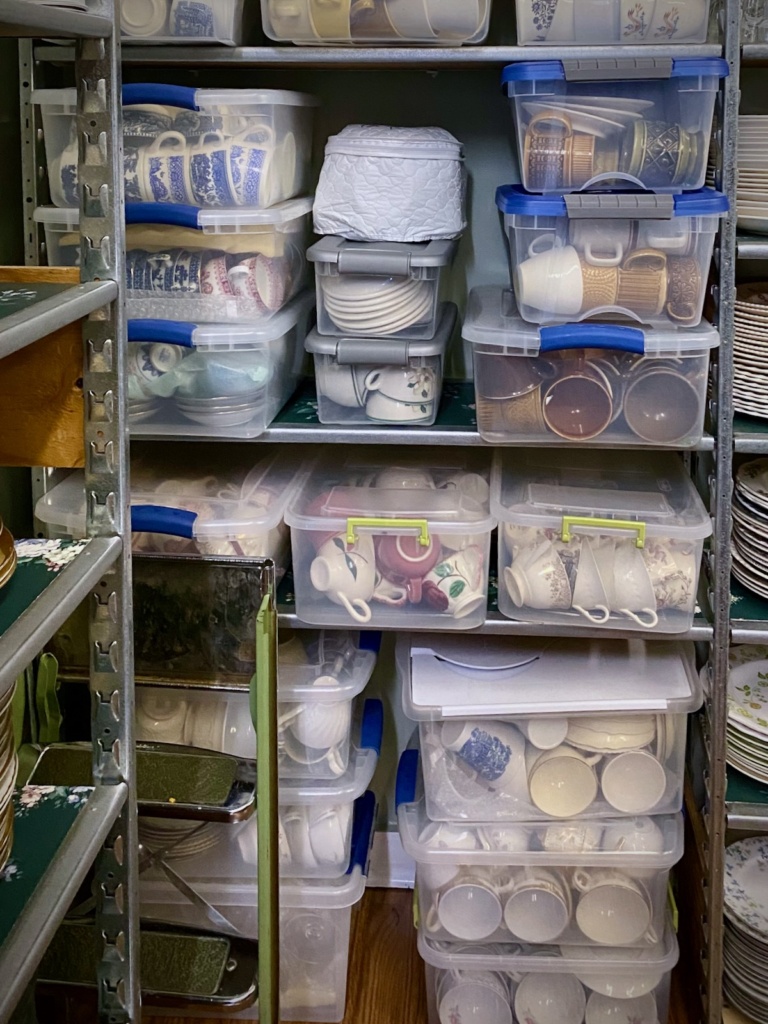 This coming week our vintage teacups and salad plates are headed to a book club meeting in Durham and over 150 amber goblets will adorn wedding reception tables in Goldsboro. Hope you all have a great week!
---