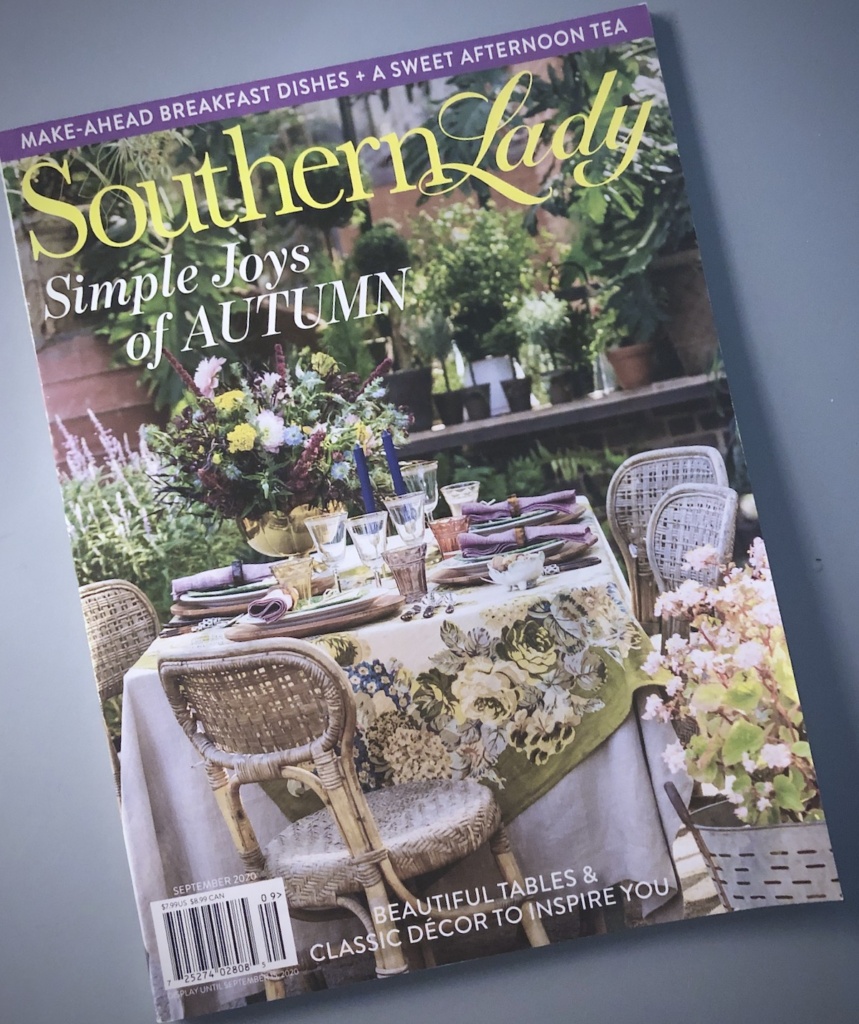 Last summer we were contacted by Elizabeth Czapski, an editor with Southern Lady magazine, to share our experience with vintage linens. They were working on an article that embraced their history, beauty, and repurposed uses for today. We corresponded several times about Southern Vintage Table and specifically about linens we offer to our clients. We shared photos that illustrated how they can be displayed and used, pointing out how we love to mix and match vintage patterns, whether it's tableware or napkins. Were we thrilled to be interviewed? Heck, yeah!
Turns out the adage, "good things come to those who wait," would apply here when we found out that article's publication date had been moved to the fall of 2020. No worries, we thought. Next year will be great. Little did we know that this year couldn't have been more perfect – the delay translated into a huge morale booster for us!
So, this week we received a copy of the September 2020 issue of the Southern Lady magazine. As we flipped through the gorgeously photographed pages and corresponding features, we found our article on page 99- "New Life for Old Linens."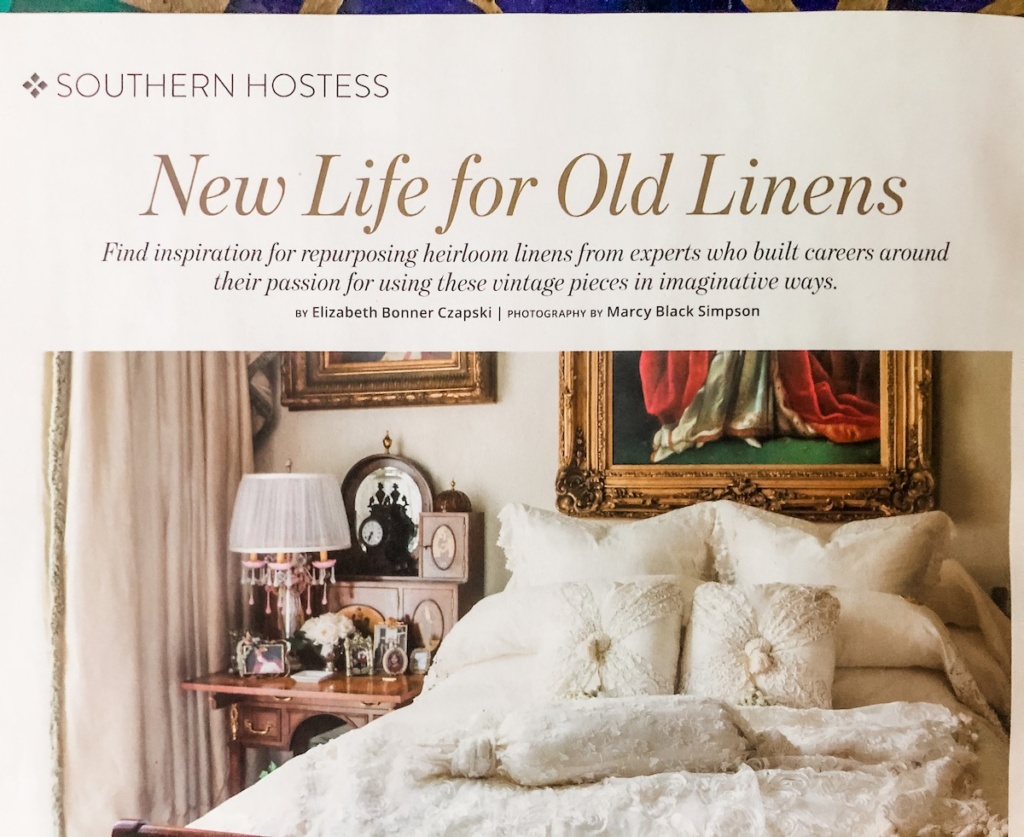 Two of us were interviewed – Lois Lamb of Vintage Linens by Lois and moi, Shelly Heath of Southern Vintage Table. Wow. Reading the article and seeing our name in print with advice about vintage linens was surreal – and quite wonderful! Here's one excerpt:
"These time-honored, regional customs created a market that allowed Shelly Heath, a retired middle school teacher, to start Southern Vintage Table. Based in Hillsborough, North Carolina, her company rents out antique tableware – including napkins, doilies, and tablecloths – for weddings and other events." "We specialize in mixing and matching patterns, colors, and styles for out clients," Shelly says, a practice she recommends applying to your own home entertaining.

"As far as not having enough matching napkins, no worries," she says. "Don't be afraid to mix them up for your guests. Use several different patterns." Lois echoes this sentiment…

Both women agree that you should cherish heirloom linens for their aged appeared and storied imperfections, not in spite of them. "Embrace the history of the vintage linen," Shelly says. "Little tears and holes need not be fixed – they represent a loved item."

Czapski, Elizabeth. "New Life for Old Linens," Southern Lady Magazine, September 2020, 99-102. Print.
Shelly reading about Shelly is quite an experience! We are sincerely grateful that Elizabeth found SVT online and included us in her article. Vintage linens are delightful to share, through words and with the real thing.
---