This week we found our mojo for giving our studio an organizational redo with the help of some used heavy duty shelving we found on Marketplace. Yay! With the new shelves in place (which first had to be cut down a few inches with a reciprocating saw because it was too tall), we now have room to get our vintage dessert and saucers out of boxes and stacked on the shelves.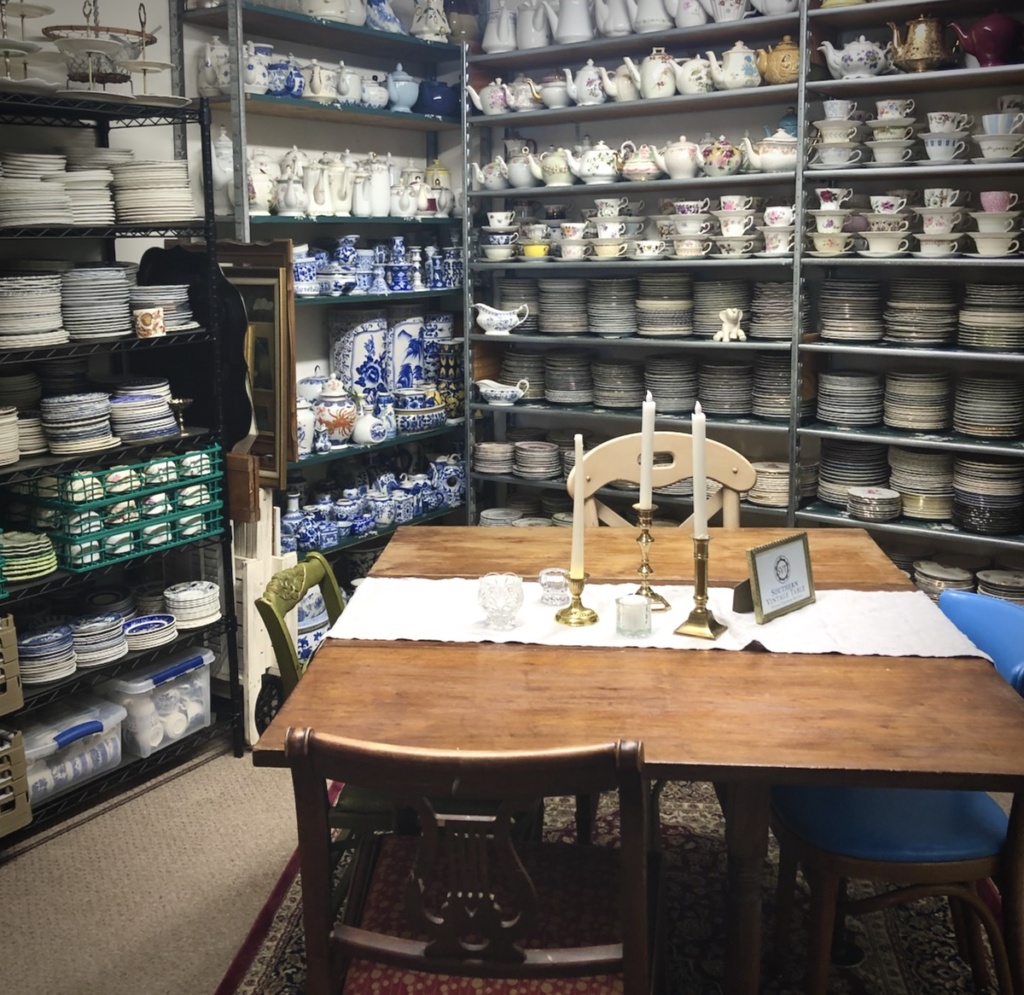 For two days, we handled every dessert and saucer while we played a china pattern matching game. And, yes, it was actually fun! Now stacked on the shelves and sorted by pattern and color, our plates are beautifully organized.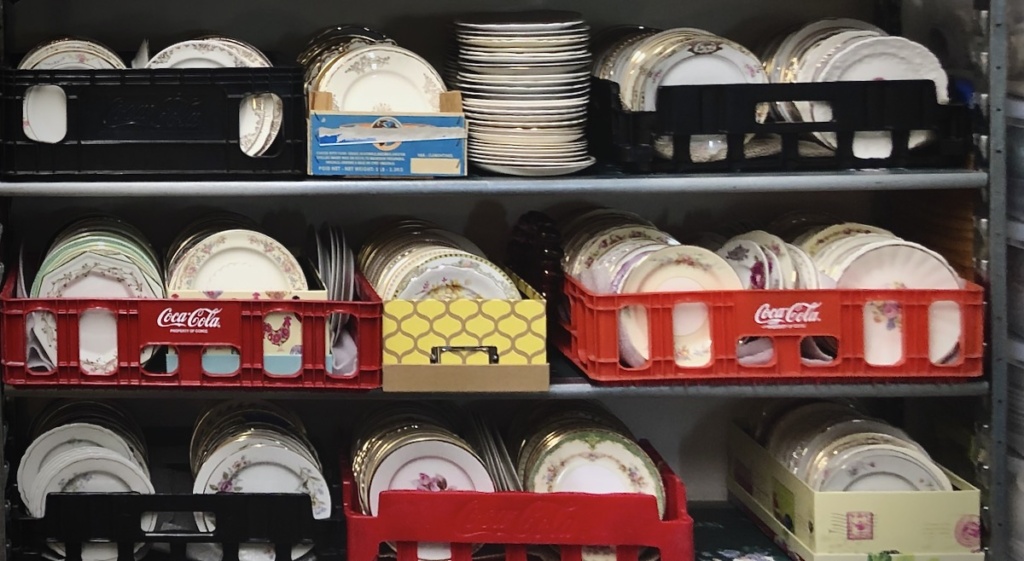 Another major redo was to create a better display for our growing inventory of blue and white decor pieces. Doesn't this look impressive!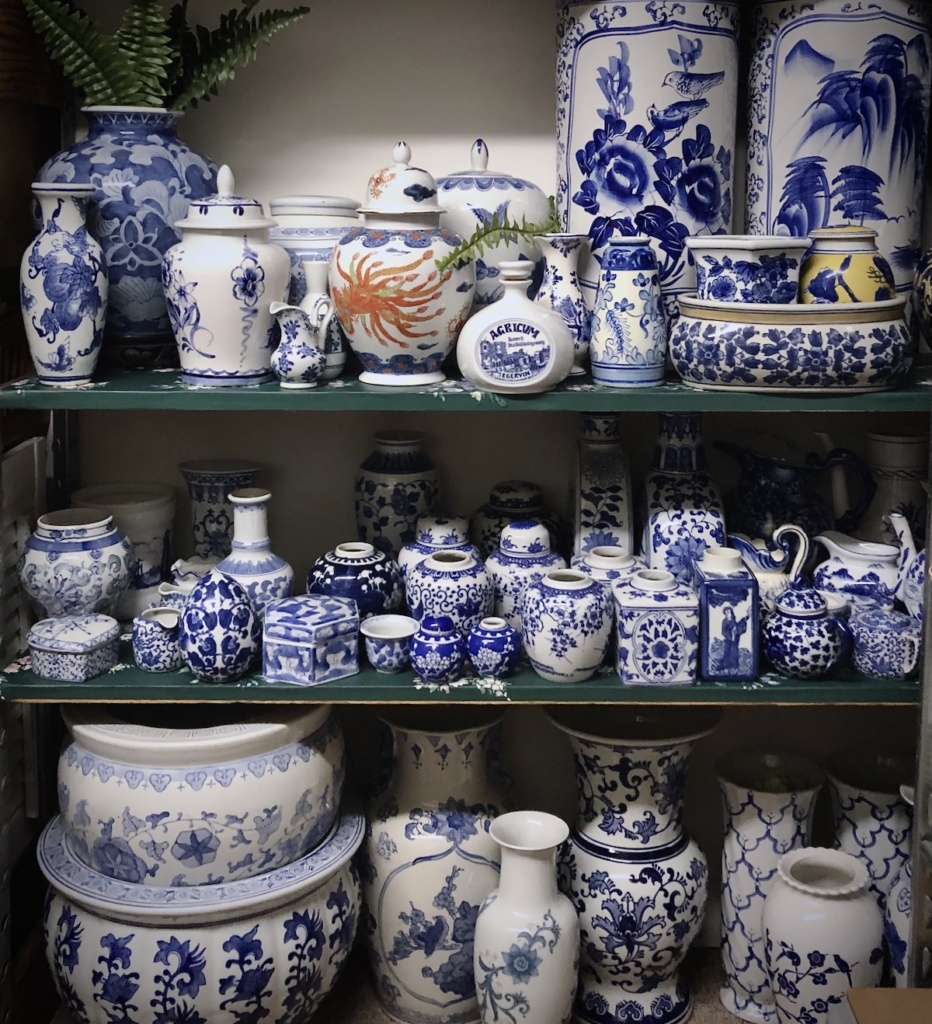 These classic and timeless pieces can be used in so may ways. Here's just a few ideas to help you imagine what you can create.
In the next room, we pulled out our collection of sweet little dishes that can be used in so many ways – white jugs/creamers, egg cups, and gravy boats. All of these have so much design potential and now they can be easily seen as clients come through our studio..
We are working on our work room and then we'll tackle the last space – the scary linen and decor room. The good and bad news is that we have some open time in the months ahead. 🙂 Have a good week!
---