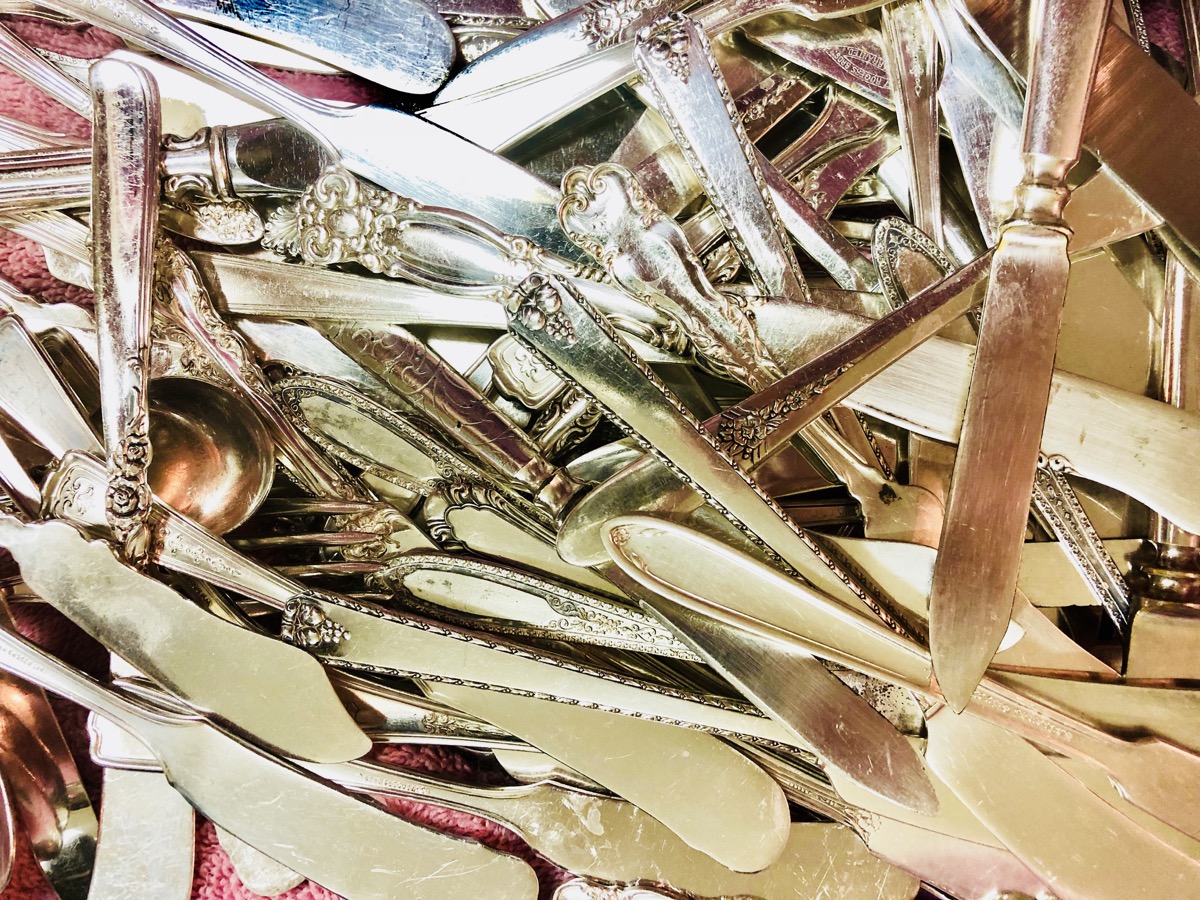 Cleaning silver can be messy and time-consuming but the results are always so satisfying! We have been putting this task off for a while but this weekend turned out to be the perfect time. In fact, it turned out to be a Zen moment.
With the counter covered in plastic, new gloves donned, and Yaya apron protection, the polishing began. Piece by piece in the silent studio, the dark tarnish was wiped away. While being "in the moment" over the period of several hours, we cleaned vintage flatware, trays, and teapots. Remarkably, the dreaded task had become a cathartic experience.
In the pile of mostly butter knives, there was a pair of forks, but, as it turns out, not an ordinary pair. As the tarnish came off, two etchings were revealed. One was etched with Mr and the one with Mrs. We recall finding these in a thrift store bin, but didn't realize we had the pair. What a nice surprise! Notice how the Mr fork is smaller than Mrs. There must be a wonderful backstory!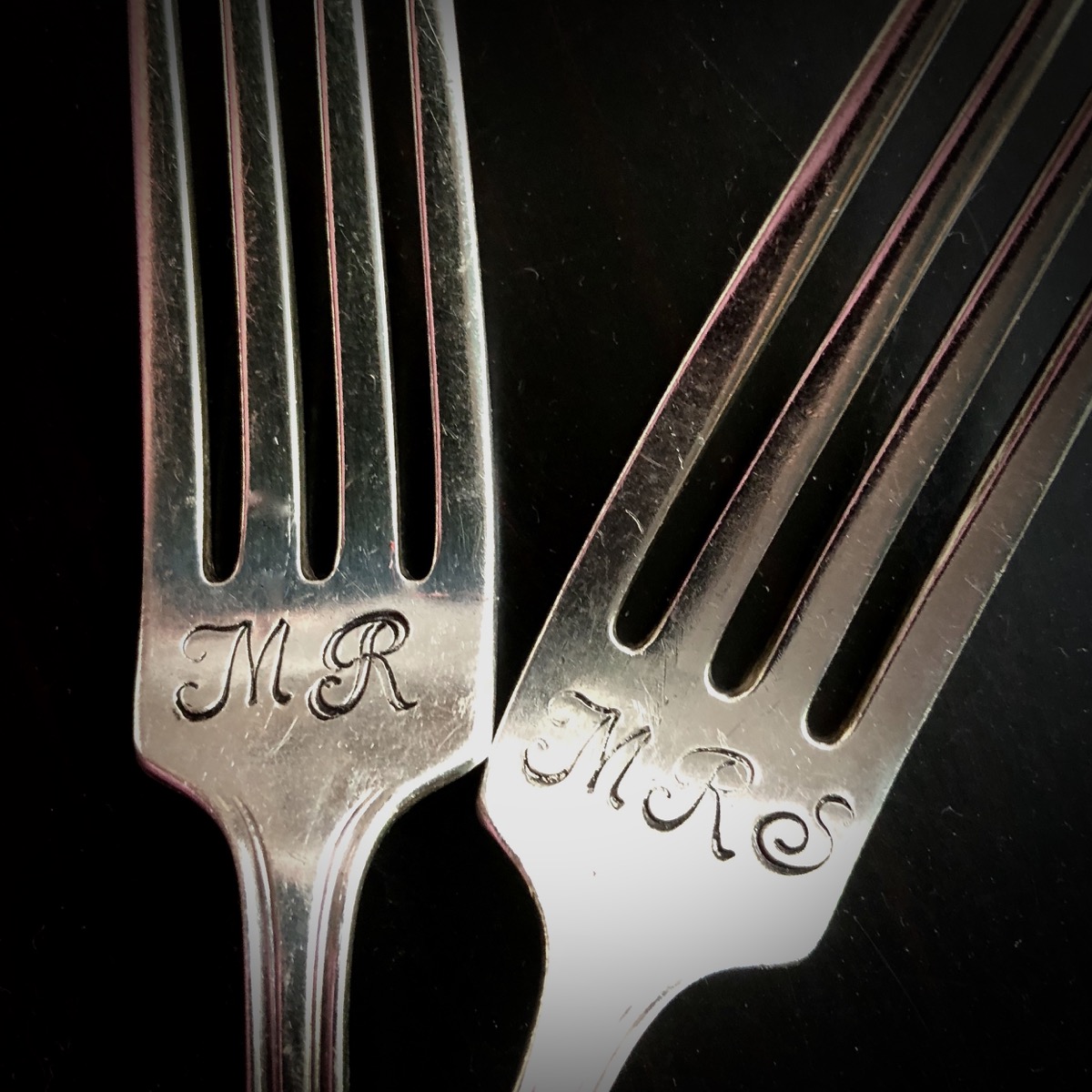 After finishing the flatware, the cleaning and polish continued. Kymberly came by this week to choose decor for an upcoming church tea party. She needed 12 silver teapots/pitchers and 12 silver trays for her centerpieces.
Here's the after-polish-applied look…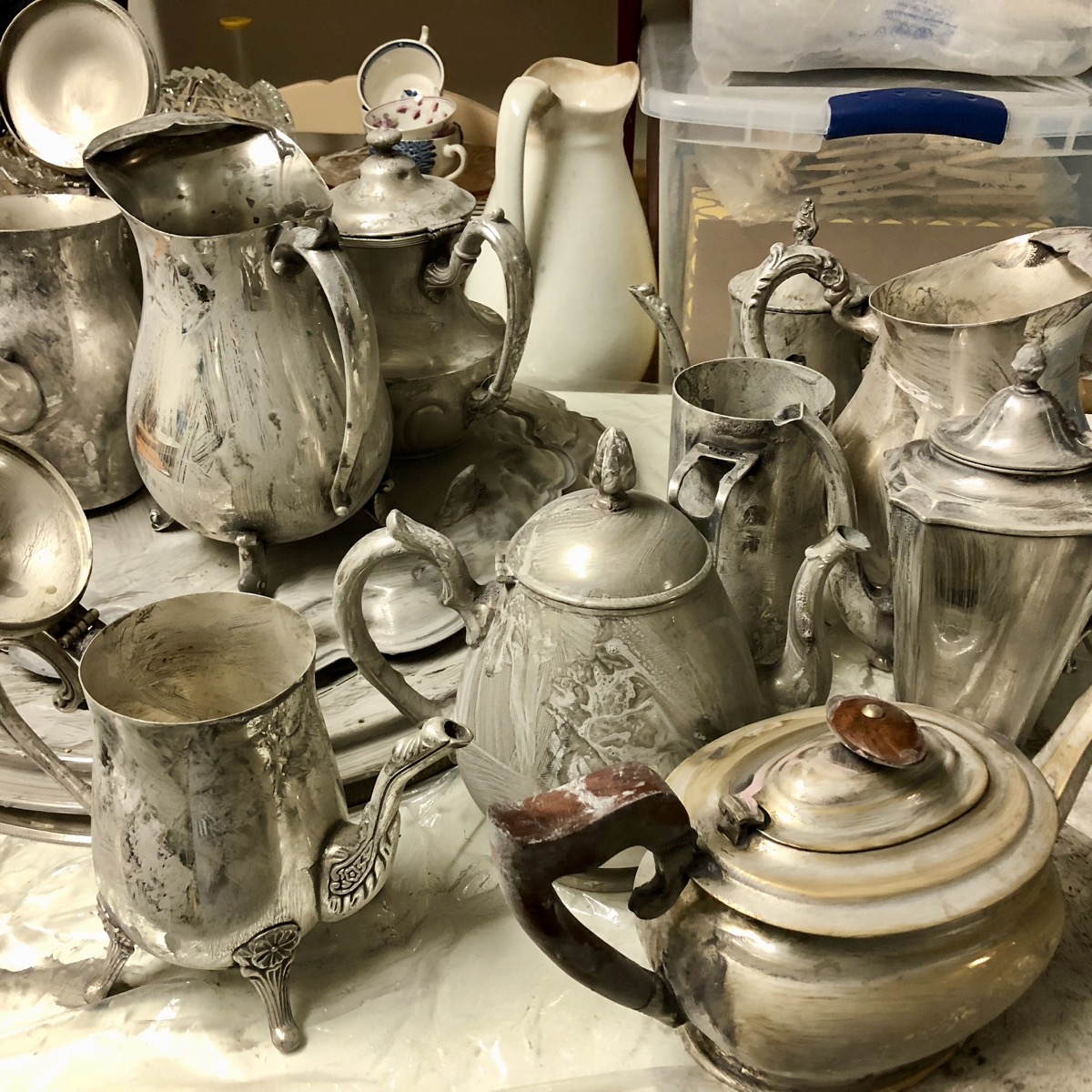 …and here are the shining results!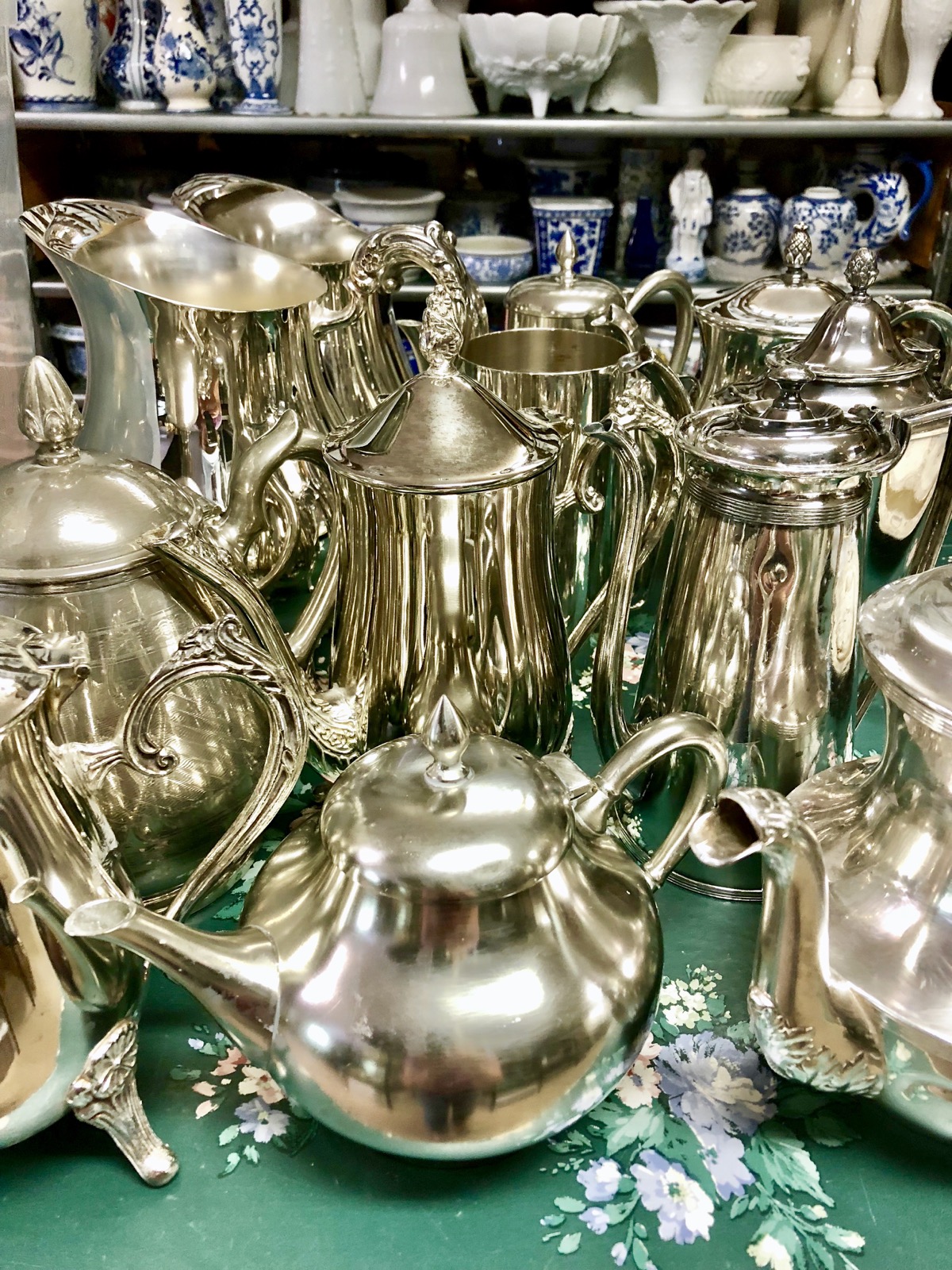 Ahhh, the feeling of wiping off the old and revealing the shiny underneath is certainly fulfilling; our task turned out to be more than cleaning silver. And, it's important to remember that It takes time for the tarnish to reappear, and when it does, it can be wiped cleaned again.
Have a wonderful week!
---