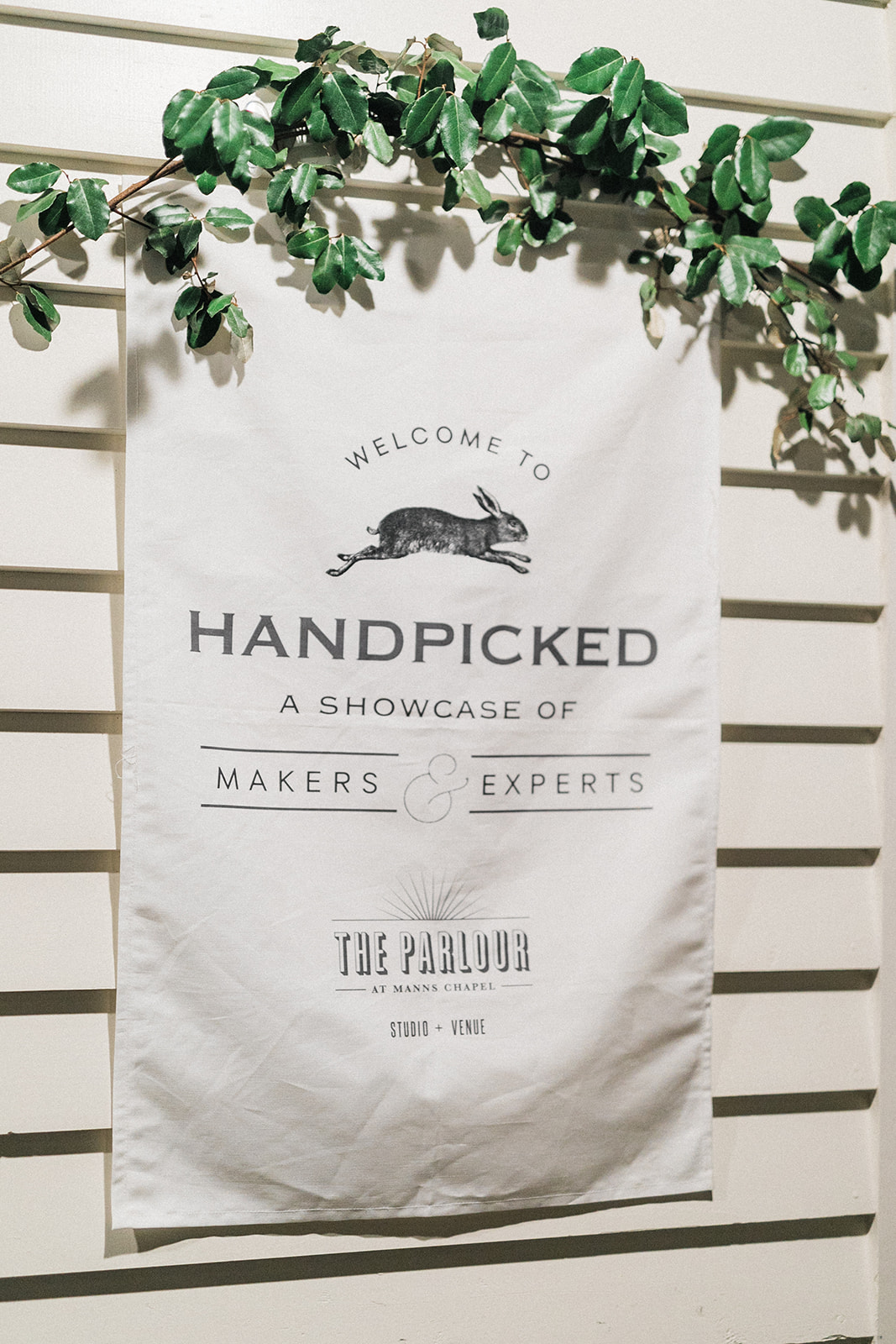 How delightful and humbling to be invited to the "handpicked showcase of makers and experts" at The Parlour at Mann's Chapel, a beautifully restored historic chapel! This charming venue is absolutely perfect for intimate gatherings and we love being a part of any affair held here.
The evening was great fun for both vendors and guests! Tasty bites from a cadre of talented caterers and food vendors – Columbian chocolate treats, homemade ice cream, champagne, mac & cheese, cake, coffee & donuts, cookies, cider, petite salads, and speciality drinks – were enjoyed by everyone. The beautiful tablescapes, handmade paper products, glorious florals, and samples of guest favors as well as vendor services such as hair, makeup, photography, handwriting, and planning were part of this showcase affair.
Our post today includes photos of our table, taken by the talented Rebecca Ames, which was all decked out with the magnificent locally farmed flowers from Fernrock Farm.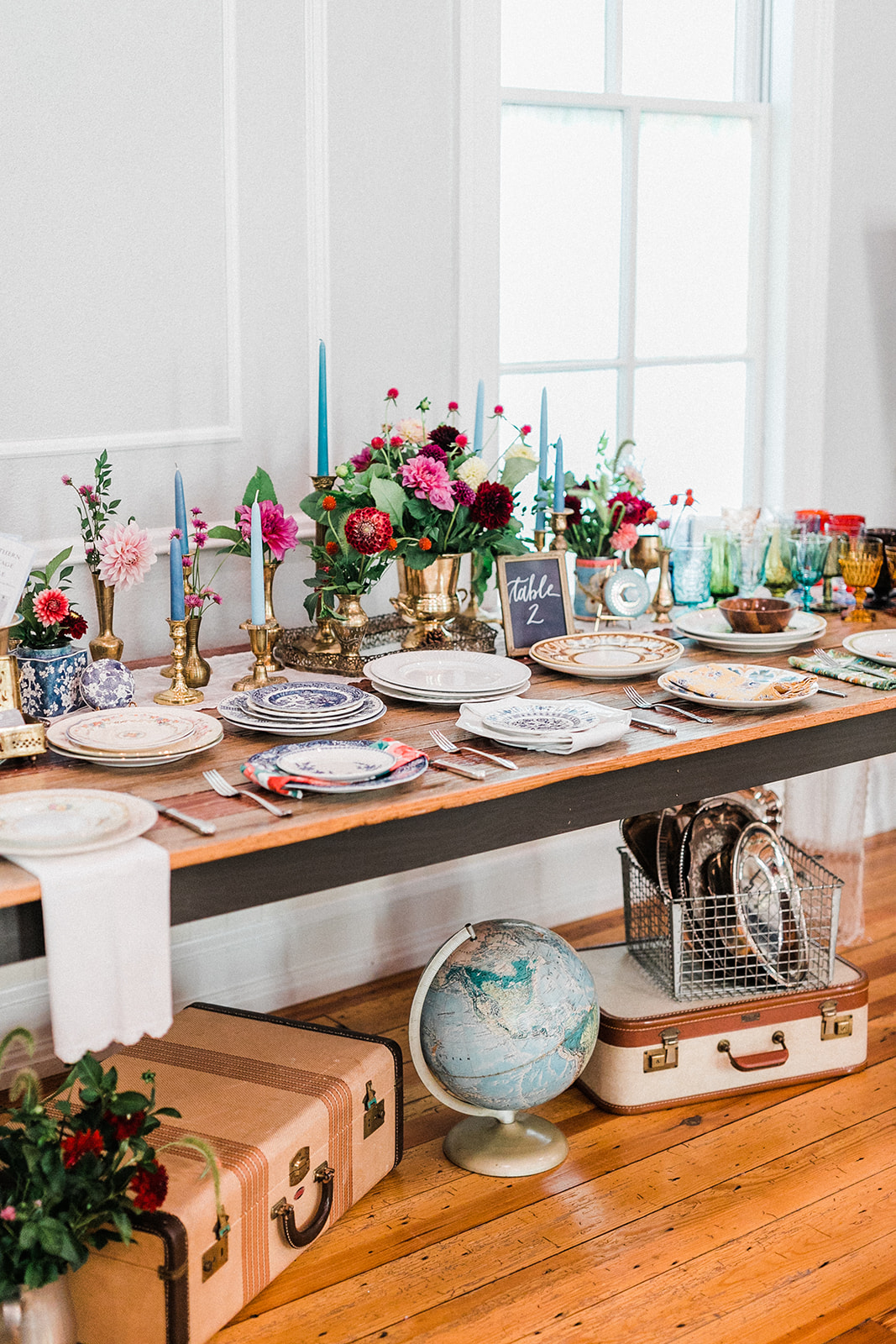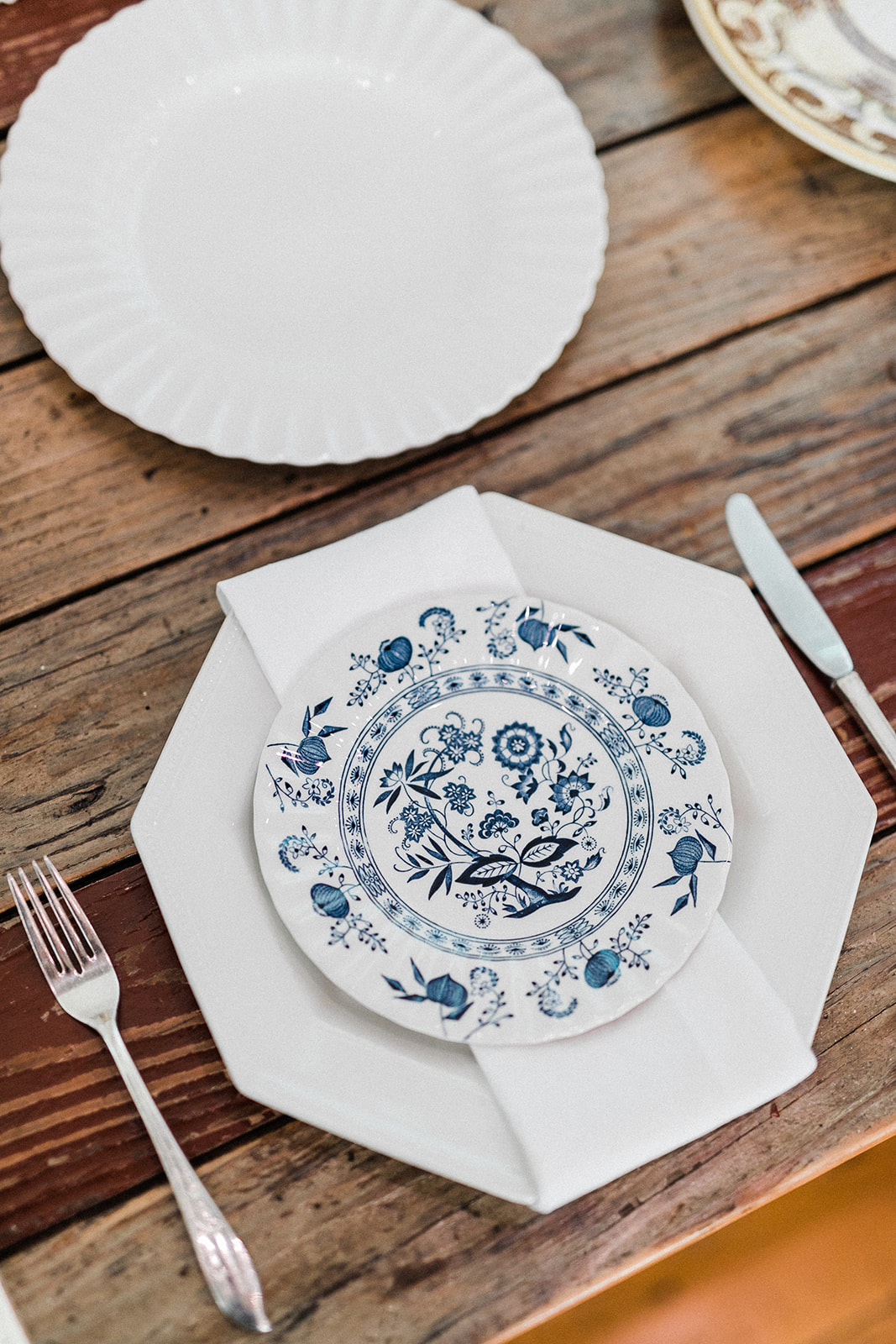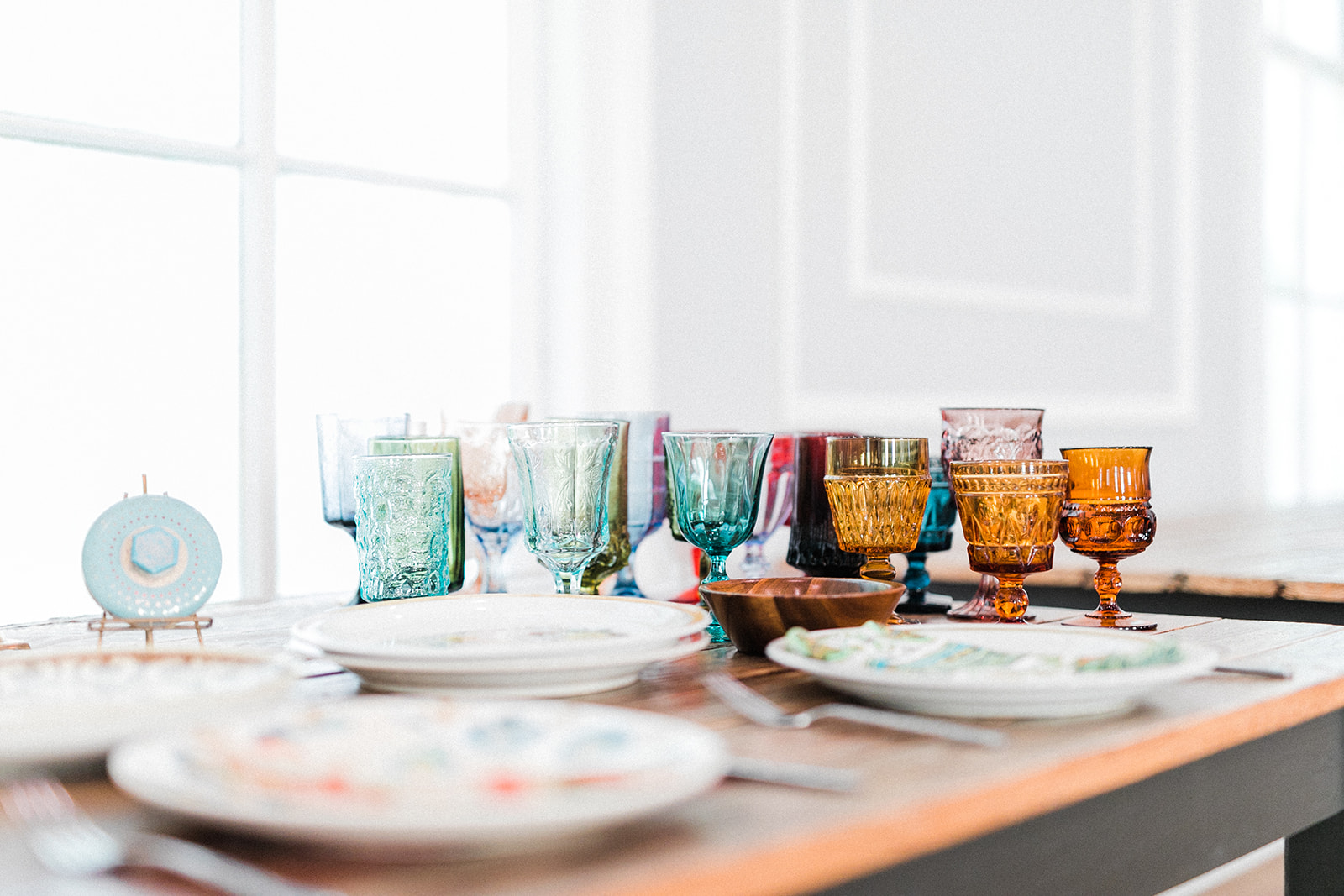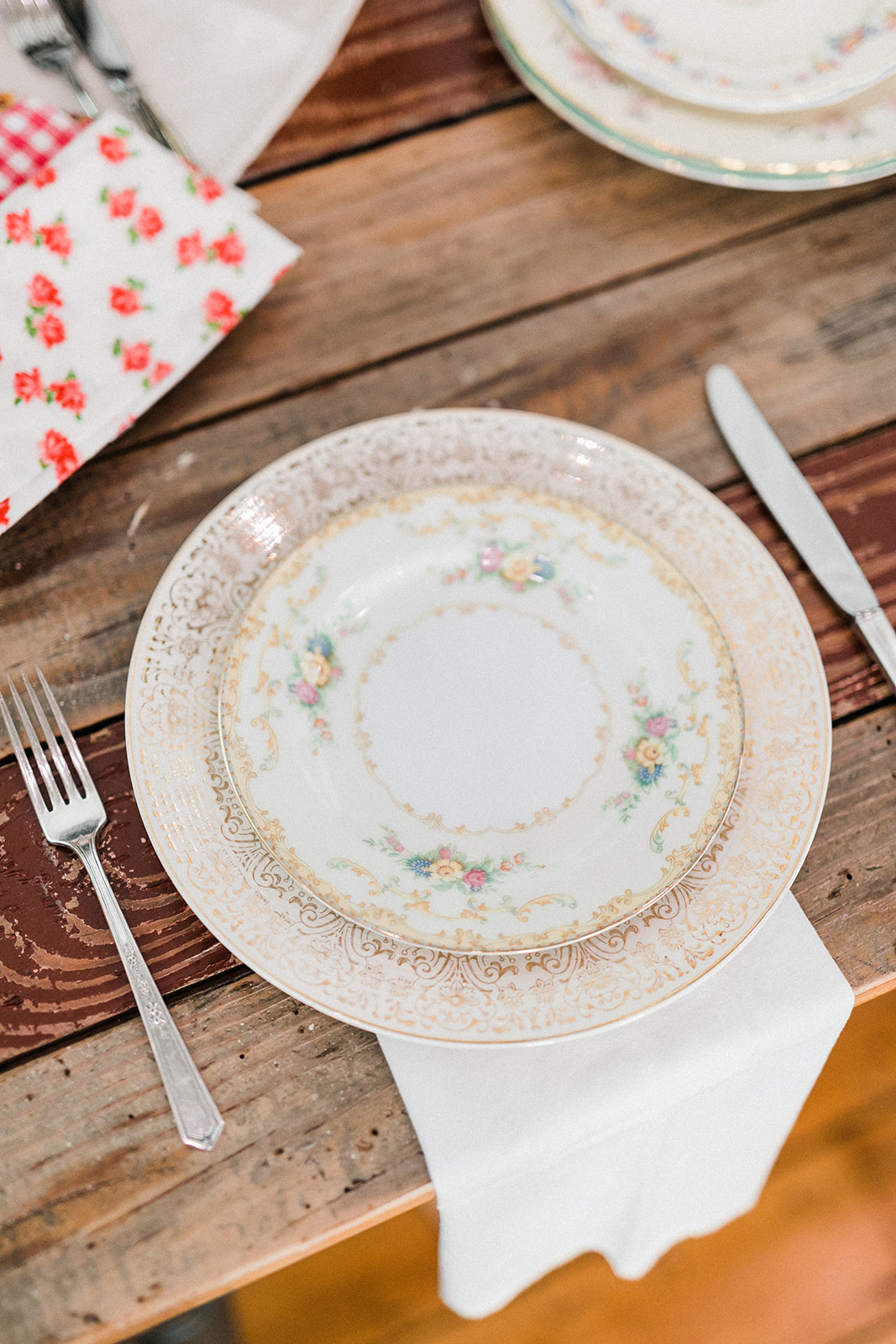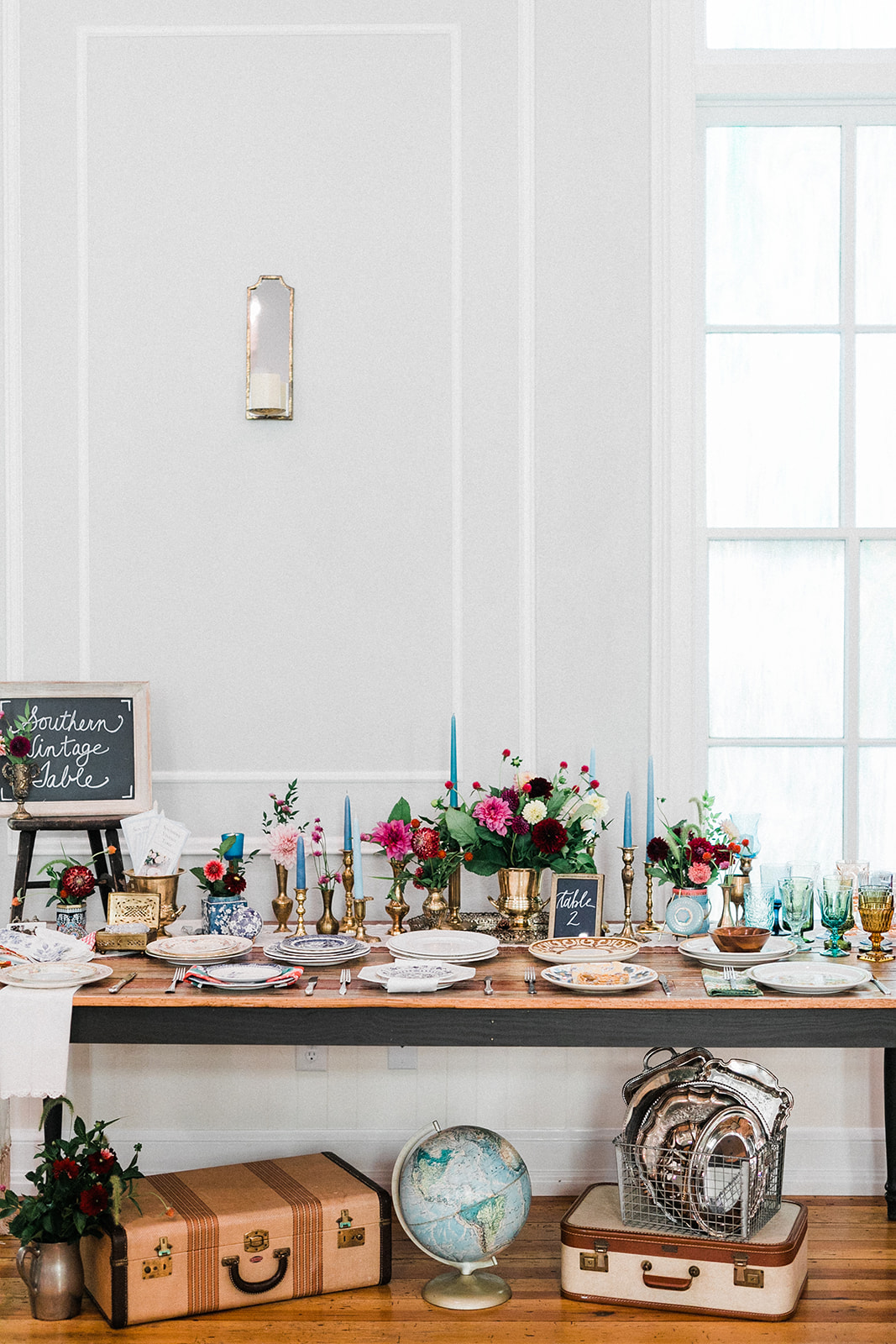 Sending out kudos and thanks to hosts Aimee and Yvette, owners of the The Parlour at Mann's Chapel, for inviting us to this gala event, Fernrock Farm for the gorgeous fresh flowers, Priscilla for her sparkling spirit and support, and Rebecca Ames for her lovely photos! To see more of Rebecca's photos from the evening, skip over to her blog post. You won't be disappointed!
---
~
Here's a salute to all of the fantastic vendors! ~
A Signature Welcome, Abigail Porter Bridal Yoga, Amanda Blair By Design, American Party Rentals, The Bardot Beauty Bus, Bri Bakes, Carolina Livery, Cat Call Collective, CE Rentals, Chad Biggs Event Planning, Chatham Cider Works, Chatham Rabbits, Chef Paris Fine Southern Catering, Choco Sweetness, Cottage Luxe Boutique Event Rentals, The Gathering Company, H+L Catering, Happy Tines Calligraphy + Design, Heir Raleigh, Ida Lou Bride – Fine Bags & Trimmings, Juniper and Rye Floral, Kast Events & Co, Krystal Kast Photography, Laurel Calligraphy, Lil Photobus, Mason Dixon Designs, Mood Fleuriste, Party Tables, Pinola Camper Bar, Rebecca Ames Photography, Salt & Smoke, Simply Cakes, Southern Sugar Bakery, Southern Vintage Table, Tenco Coffee Truck, Top Off Events, Trillium Workshop, Two Roosters Ice Cream, Wink Hair & Makeup
---