Southern Vintage Table had another Thanksgiving table to set this season and though it's not possible to trump this favored holiday, this dinner was pretty special – it was the first affair at Ruby's Place, a newly renovated farmhouse in rural Orange County. Because Ruby's Place has not officially opened its doors to folks who will want to rent this charming country retreat, we can only tease you with our lovely vintage tablescapes!
Our recipe for the Riley Thanksgiving dinner was simple – hues of greens, silver, and white. After draping the tables with our vintage tablecloths, we set the tables for the sixteen guests. The place settings included a mixed set of vintage white plates, dazzling green goblets, a wonderful assortment of silver-plated flatware patterns, and vintage napkins.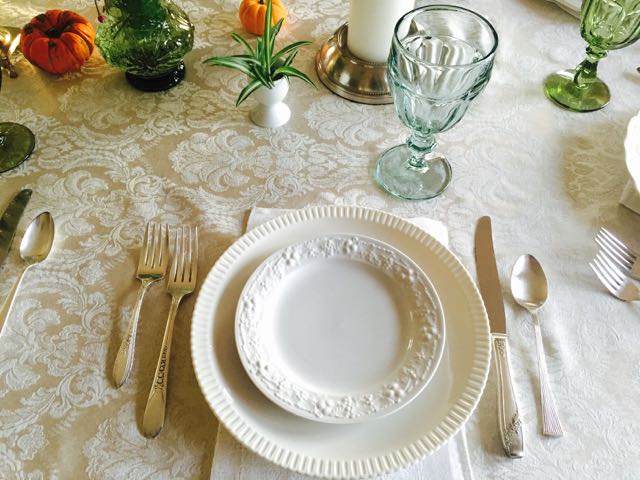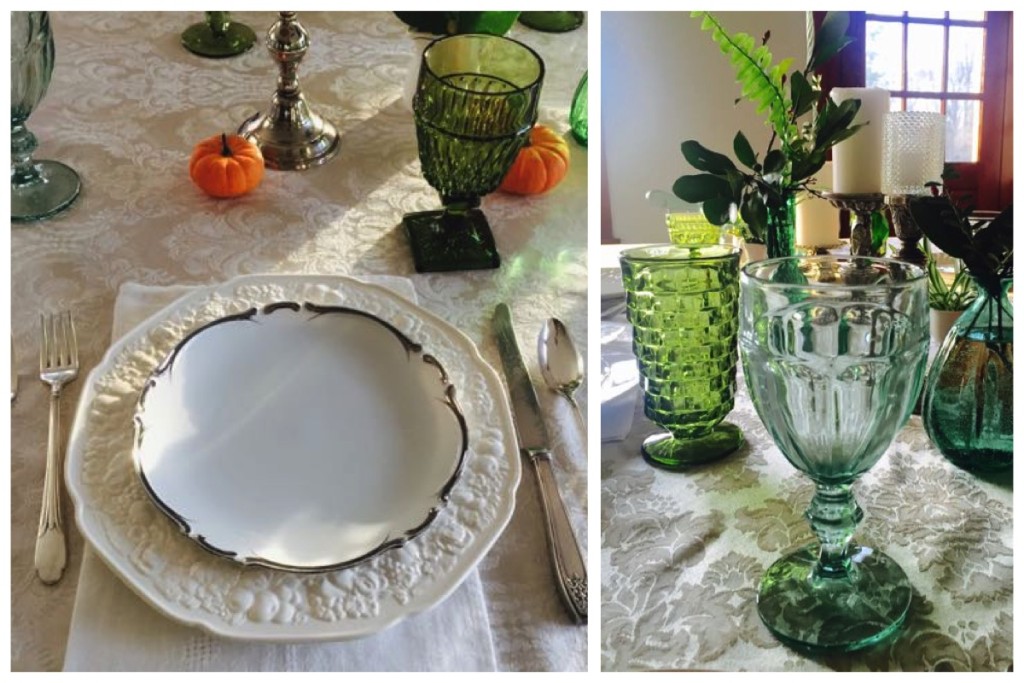 After gathering greenery around the premises, we created simple bouquets for the centerpieces and mantle.  The medley of vintage green vases, petite stoneware pitchers, and votives beautifully complimented the place settings.  With small pumpkins scattered, the tables were ready for the festive family dinner.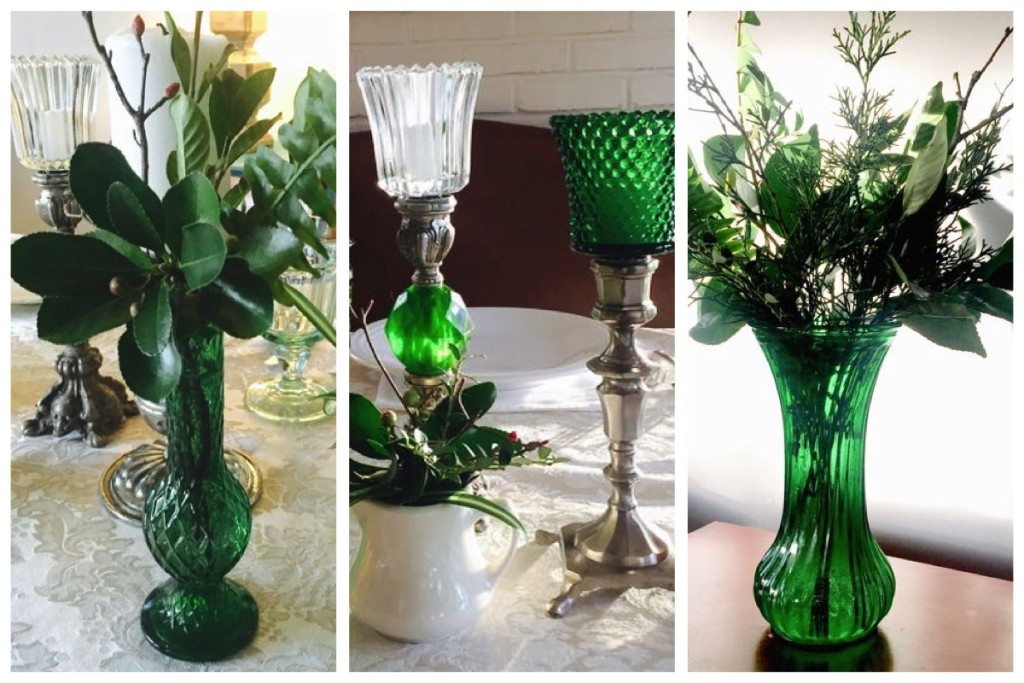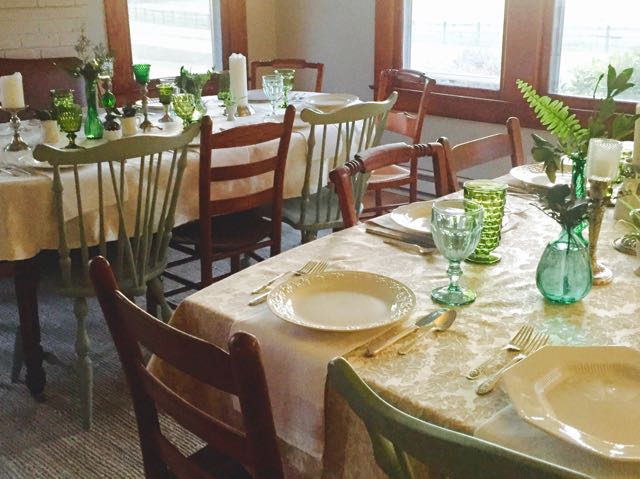 More coming soon about the formal debut of Ruby's Place, owned and operated by the award-winning RSVP-Events team.  This charming "home-away-from-home" may be absolutely perfect for your next affair!  And, yep, that's Ruby!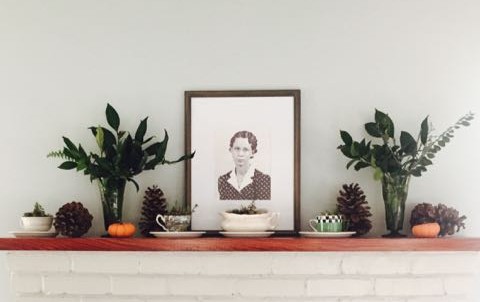 • — • — • — • — • — • — • — • — • — • — • — • — • — • — • — •