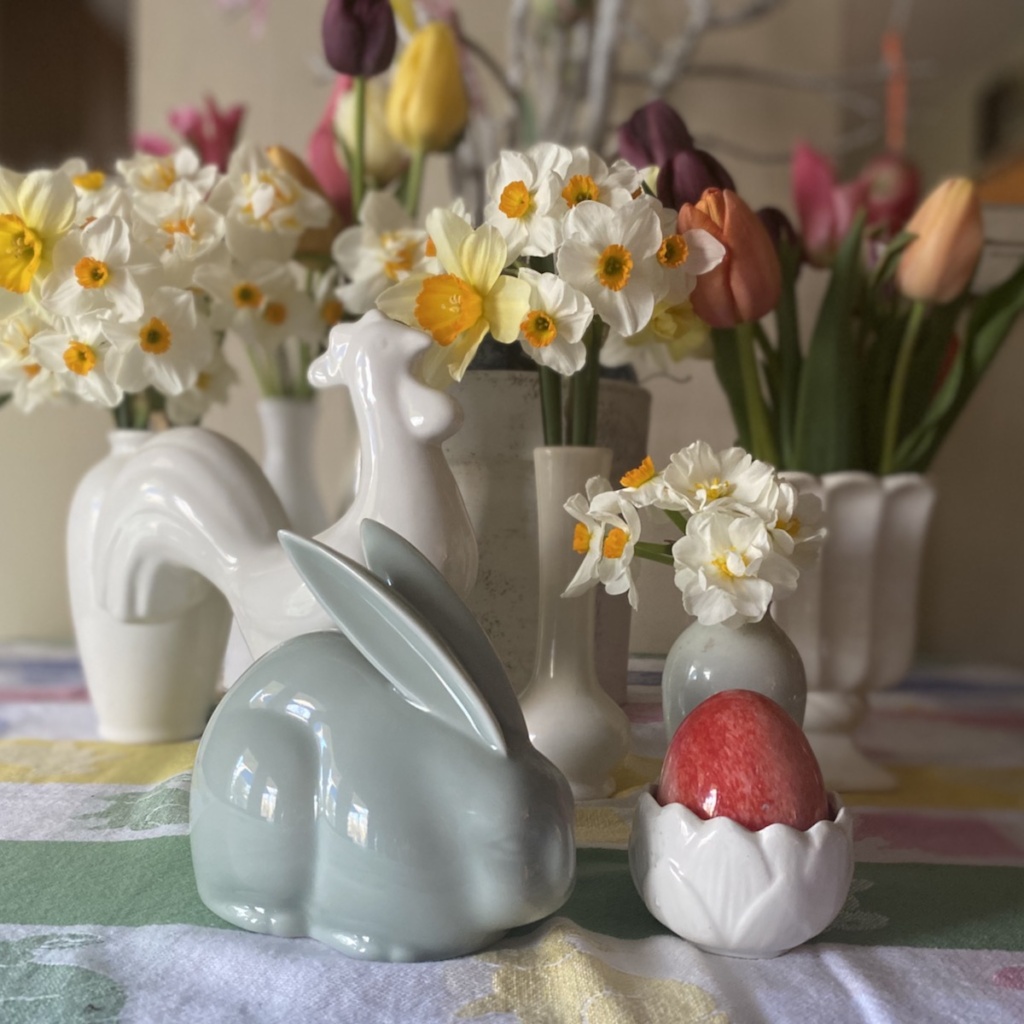 Do you love bunnies, colored eggs, and fresh flowers? Of course you do! That's what today's post is all about, and the best part has to be the fresh flowers from Fernrock Farm.
The Easter Tree, filled with dangling decoupaged eggs, was made from a bunch of branches set in concrete and then painted white. I made it last summer and it is one of my favorite decor items because once Easter is over, I'll adorn it with blue and white decoupaged balls. This year I plan to dangle other cute themed decorations for holidays coming up.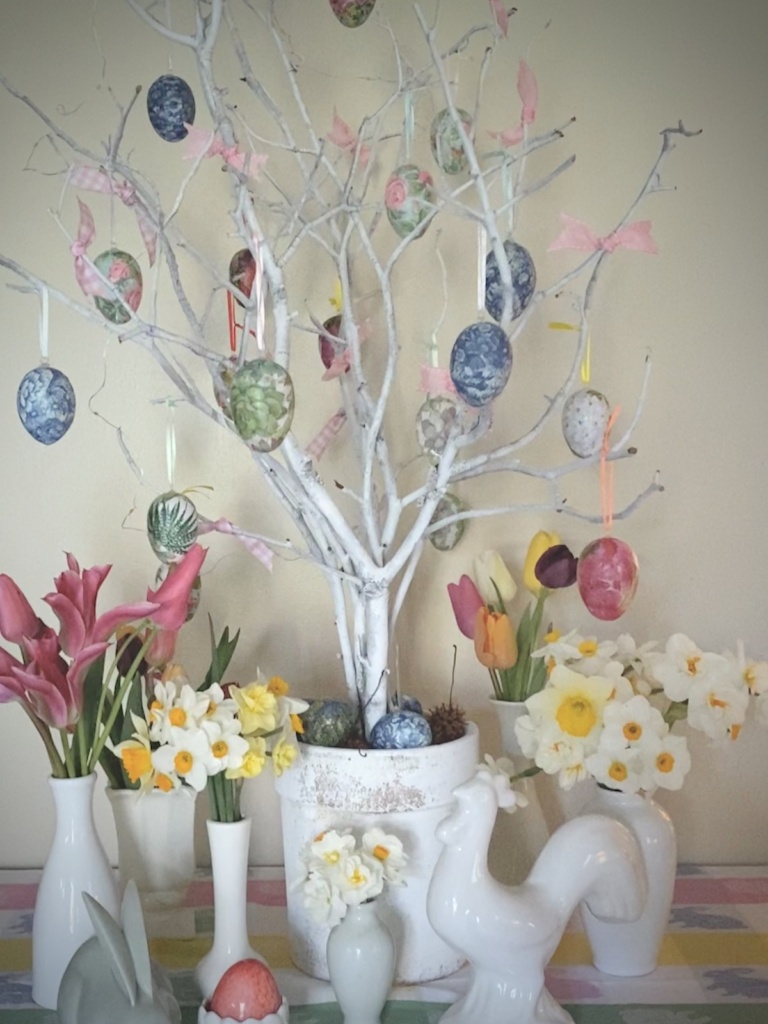 The bunnies and rooster are visiting from our studio and they'll return there soon. We learned this week that the white rooster, while probably not the real thing, is a close sister to a blanc de chine, "white from china," figurine. (Thank you, Jami!) We love how it looks with the white vases and we will be on the lookout to add more to our inventory.
The florals are in vintage vases from our studio. Different sizes in white were selected so the bright colors of the tulips and daffodils popped. We think our plan worked!
We hope everyone had a wonderful day. Flowers are blooming, the sun is shining, and birds are singing. Ahhh, the perfection of nature!
---