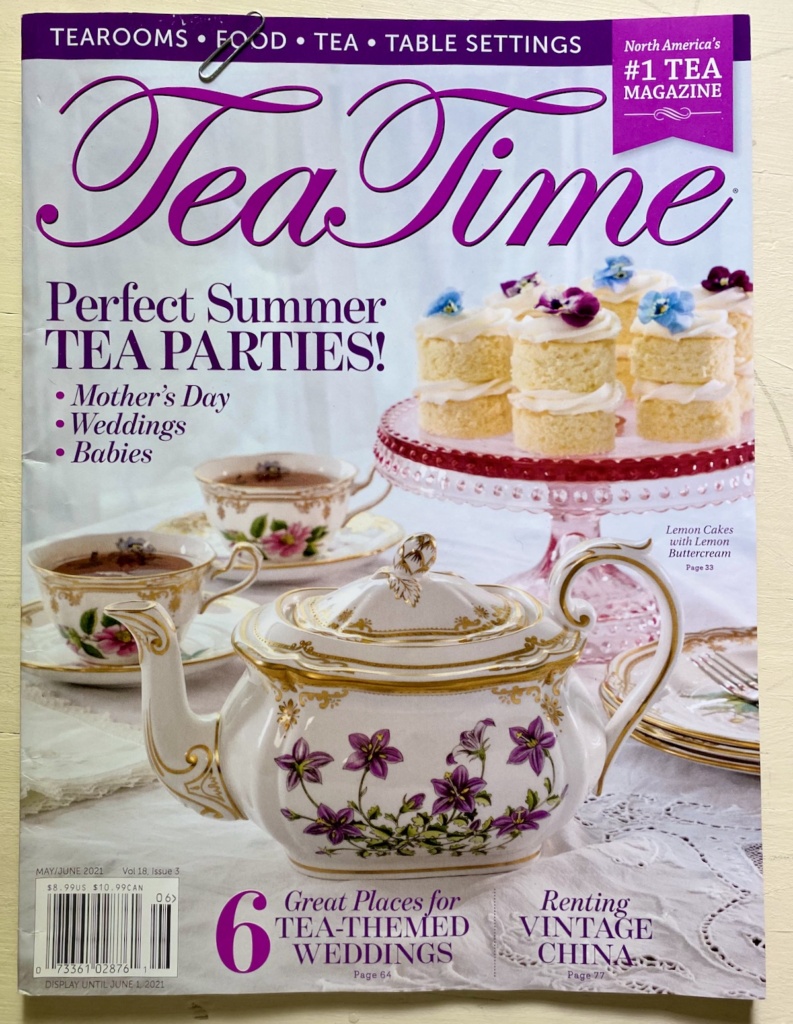 We know, our post title is a bit much but it's a tongue-in-cheek tribute to my friends. We love to share good news and fun stuff with one another and jokingly, we call it "braggart news." So, today's entry is a "braggart post" and we are pretty proud of our news. Yep, we are featured as one of seven vintage china rental companies across North America in the May/June edition of Tea Time Magazine.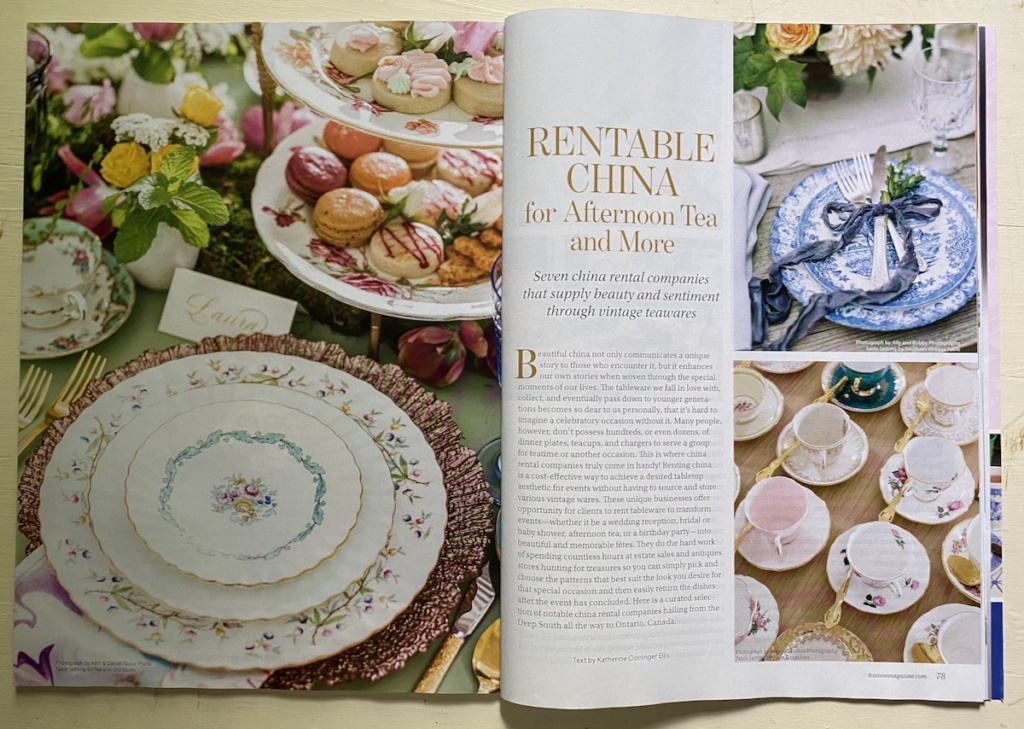 This amazing article, "Renting Vintage China for Afternoon Tea and More," written by Katherine Cloninger Ellis, devotes a page to each of the seven featured companies – Tea and Old Roses in Homewood, Alabama; Dish and Decor Vintage Rental in Crystal Lake, Illinois; Delicate Dishes in Kalamazoo, Michigan; Little Vintage Rentals in New York, New York; Rent My Dust in Grapevine, Texas; Plate Occasions in Toronto, Canada, and us, Southern Vintage Table in Hillsborough, NC. We are honored to be in the company of these kindred businesses!
We are indebted to the photographers who gave permission to include their work. They are: Ally & Bobby Photography, Jaclyn Auletta Photography, and Rebekah Senter Photography.
---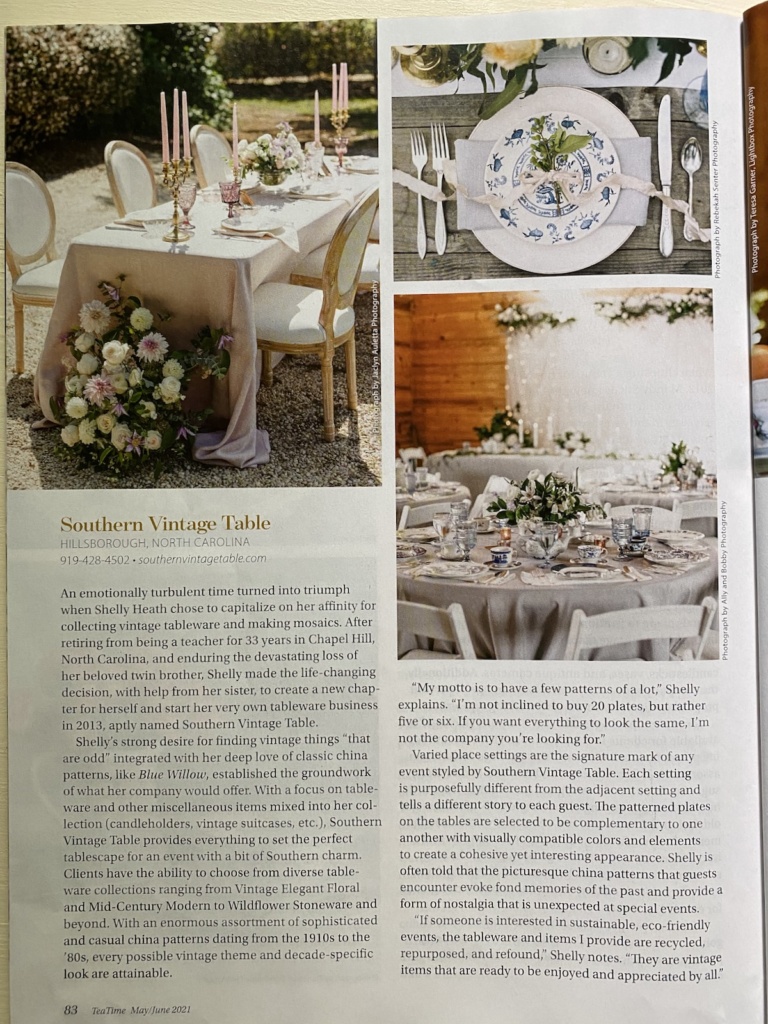 The May/June 2021 edition of Tea Time is available on stands! If you love tea, delicious treats, and vintage china, you'll love this magazine! And, as a personal plug, we offer several different ways to enjoy tea with your friends and family – Tea Party To Go Packages, Tea Party Packages for 12 and 24, and open rentals. Tea anyone?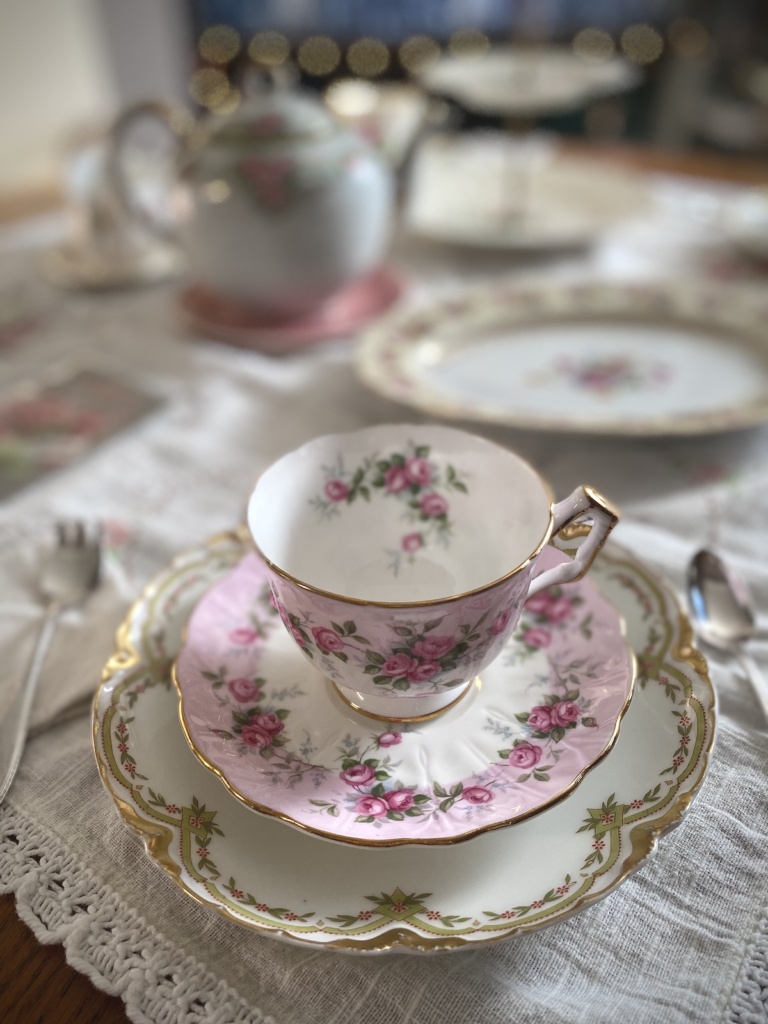 ---