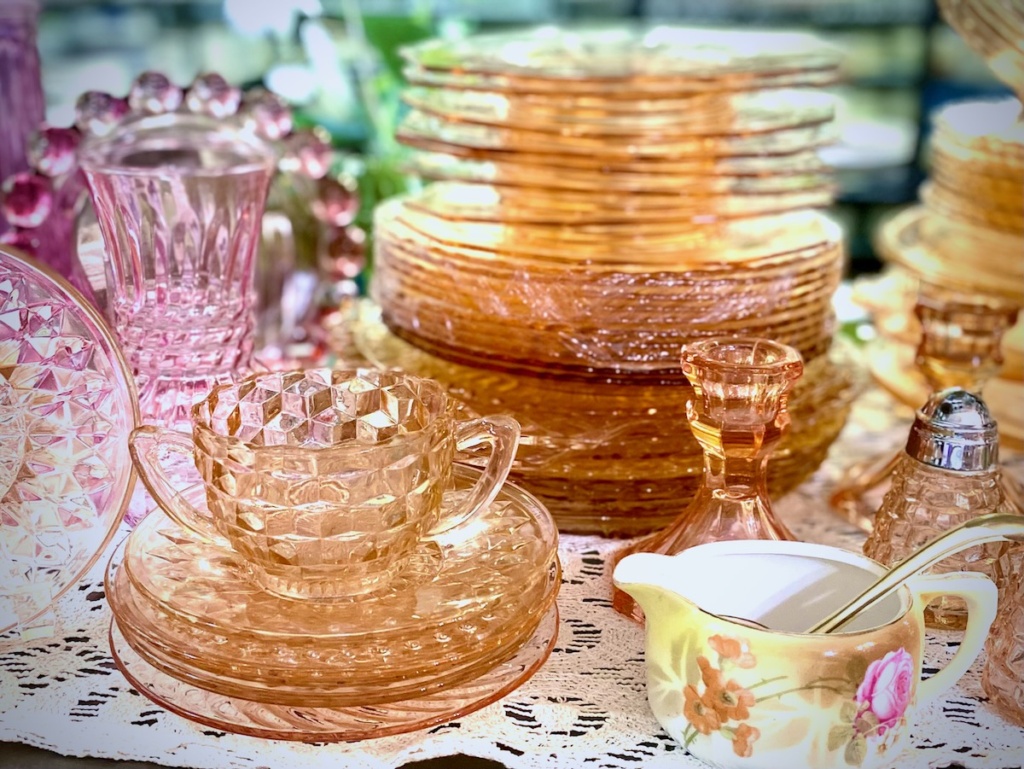 So many pretty things to share today! It's been two weeks since our last "Scenes from SVT" and we have continued to work on both the organization and aesthetics of our studio. WIth the expertise of sister Janis, we reorganized the vintage colored and clear glass shelves. We are really happy with the results!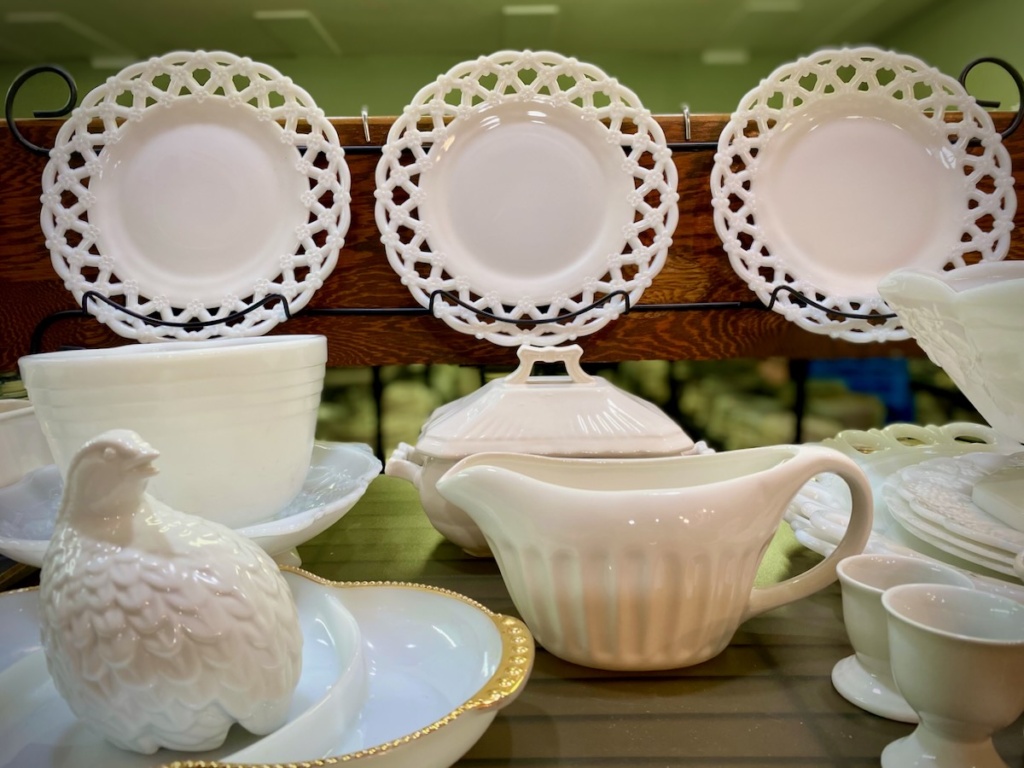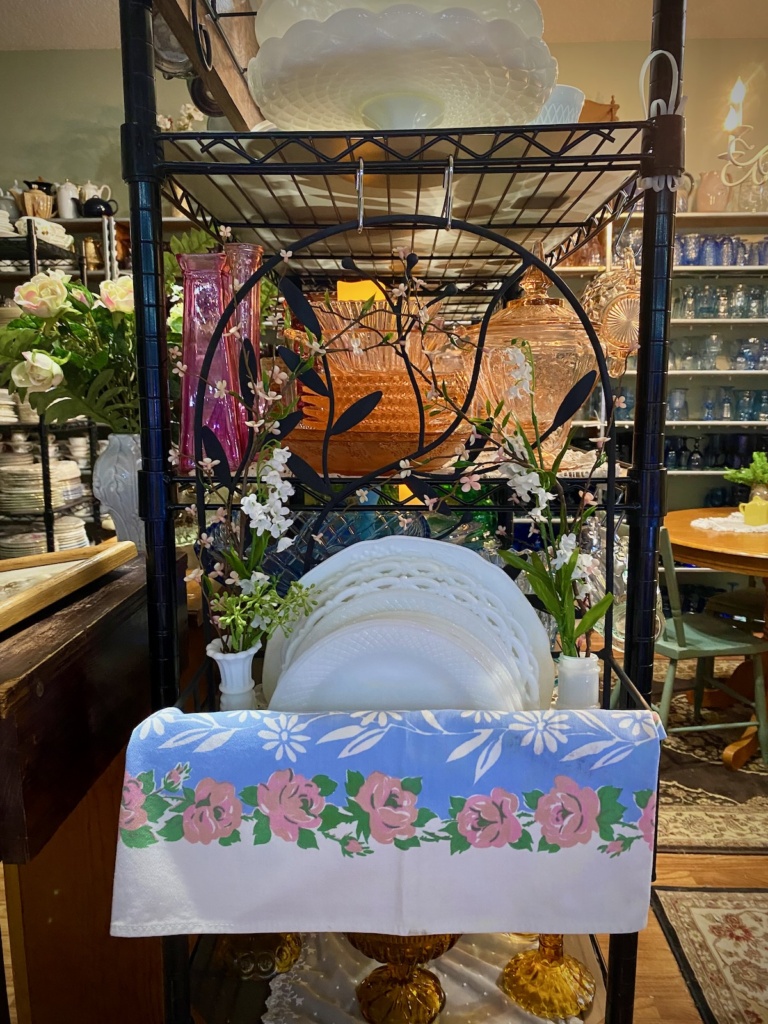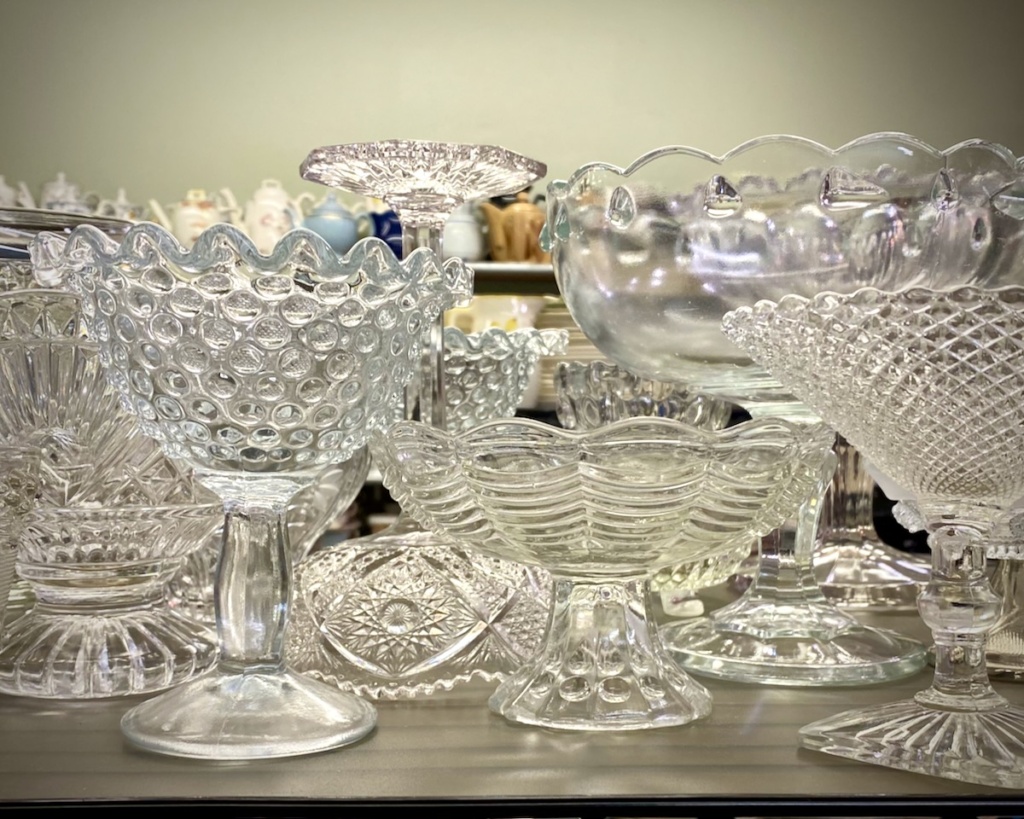 The cabinet at the front end gets re-decorated pretty often as new items come in. Those amazing pine cones and urn were gifted by Priscilla. We love them!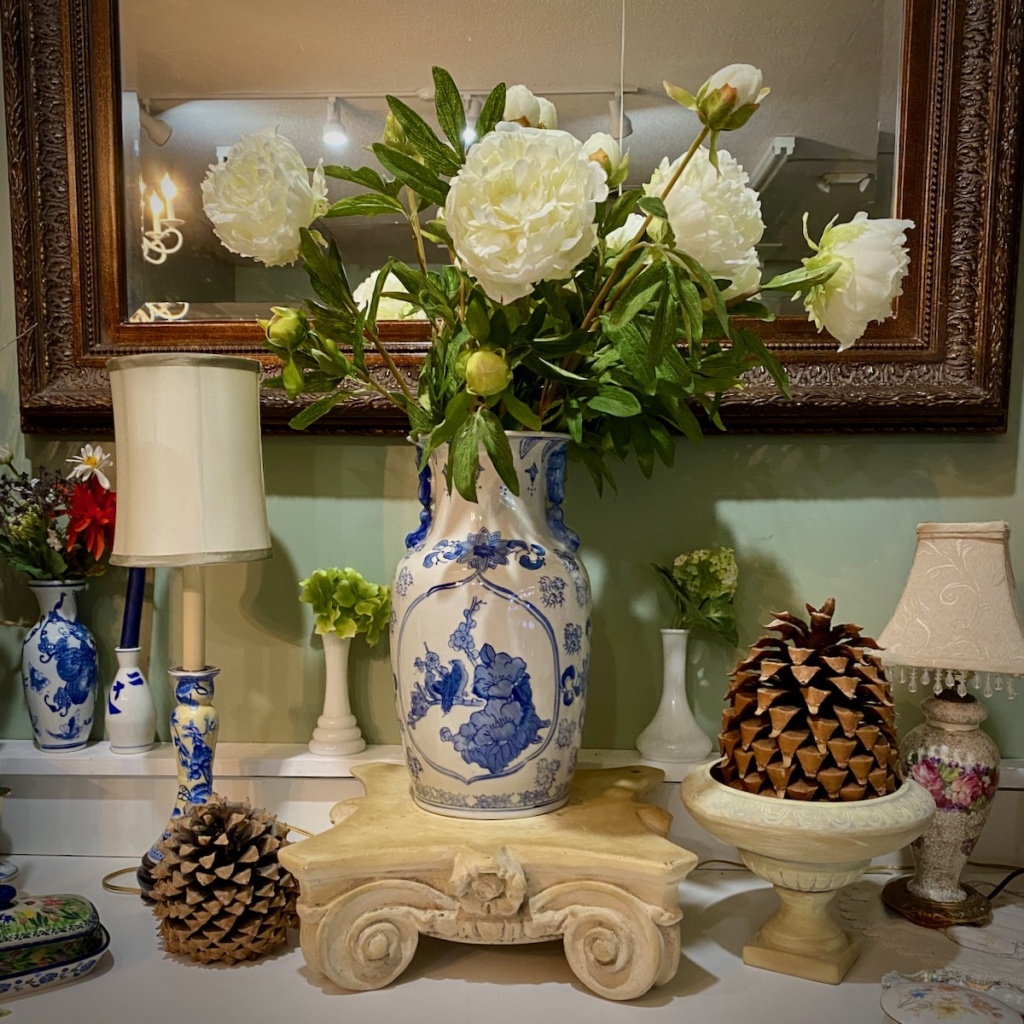 After tomorrow's wedding at the Merrimon-Wynne, our vintage wares were part of 6 weddings at 6 different venues in the past two weeks – The Waverly, Lavendar Oaks, The Earth Sanctuary at Timberlake, The RIckhouse, and The Victorian. Vintage purple, pink, blue, clear, and green goblets donned tables as well as flatware, napkins, and vintage elegant florals and classic blue and white plates. After selecting, packing, washing, and covering the crates in plastic, we roll the crate-filled carts to an aisle, ready to be delivered to the venue.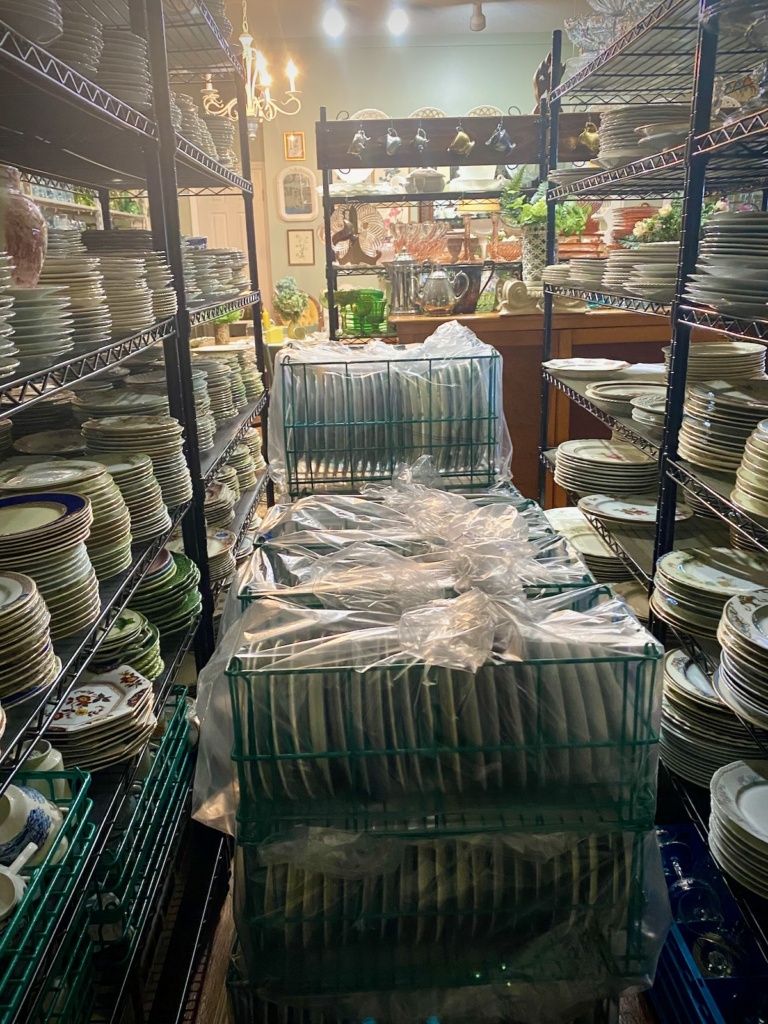 On occasion clients are unable to visit the studio because of the distance from their location. Here's a display of plates for a client to approve for her very eclectic and vintage September wedding. She loved them!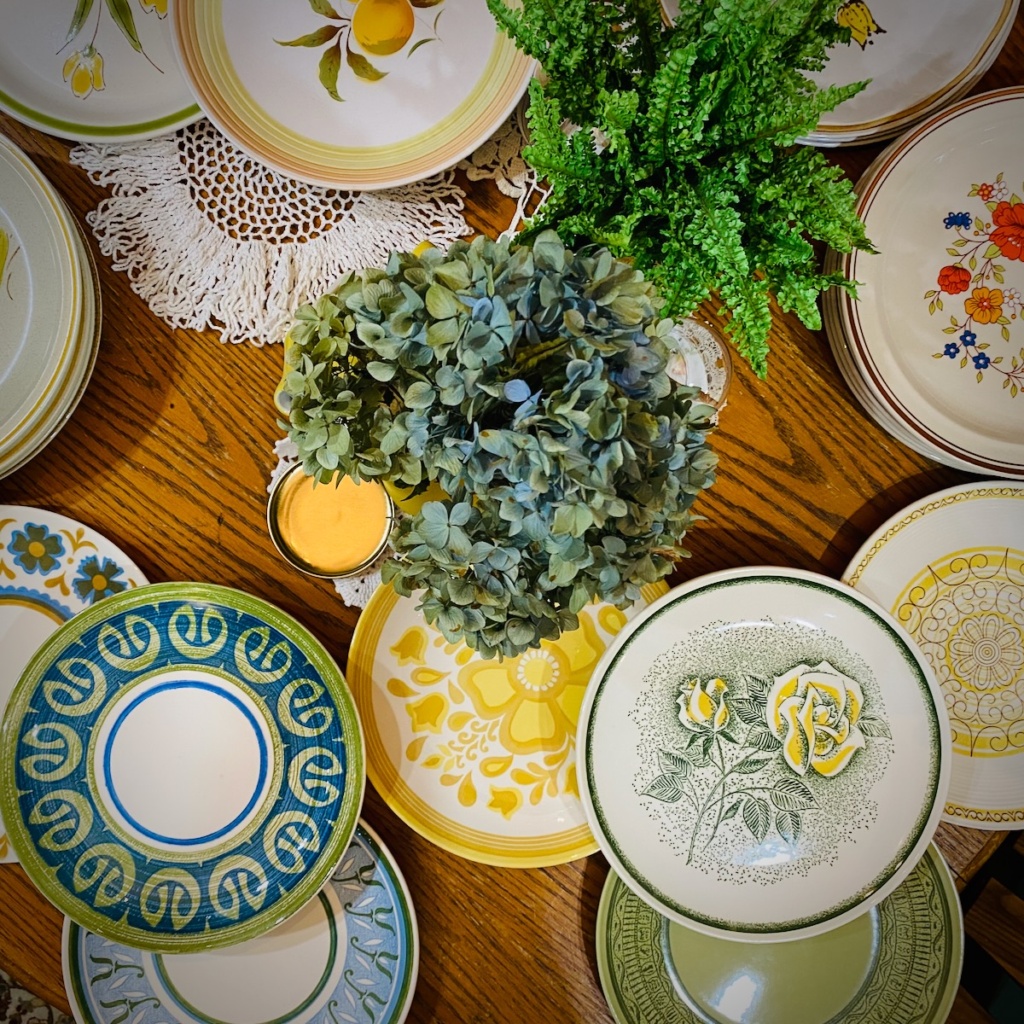 Lastly, we have added a few things to our inventory. We found two plates of this adorable vintage Royal USA pattern (RYL325) at a thrift store visit on our way back from one delivery. And, we came upon 5 more vintage amber goblets which have been very popular this fall. They really do sparkle on the tables. Thanks for checking in this week!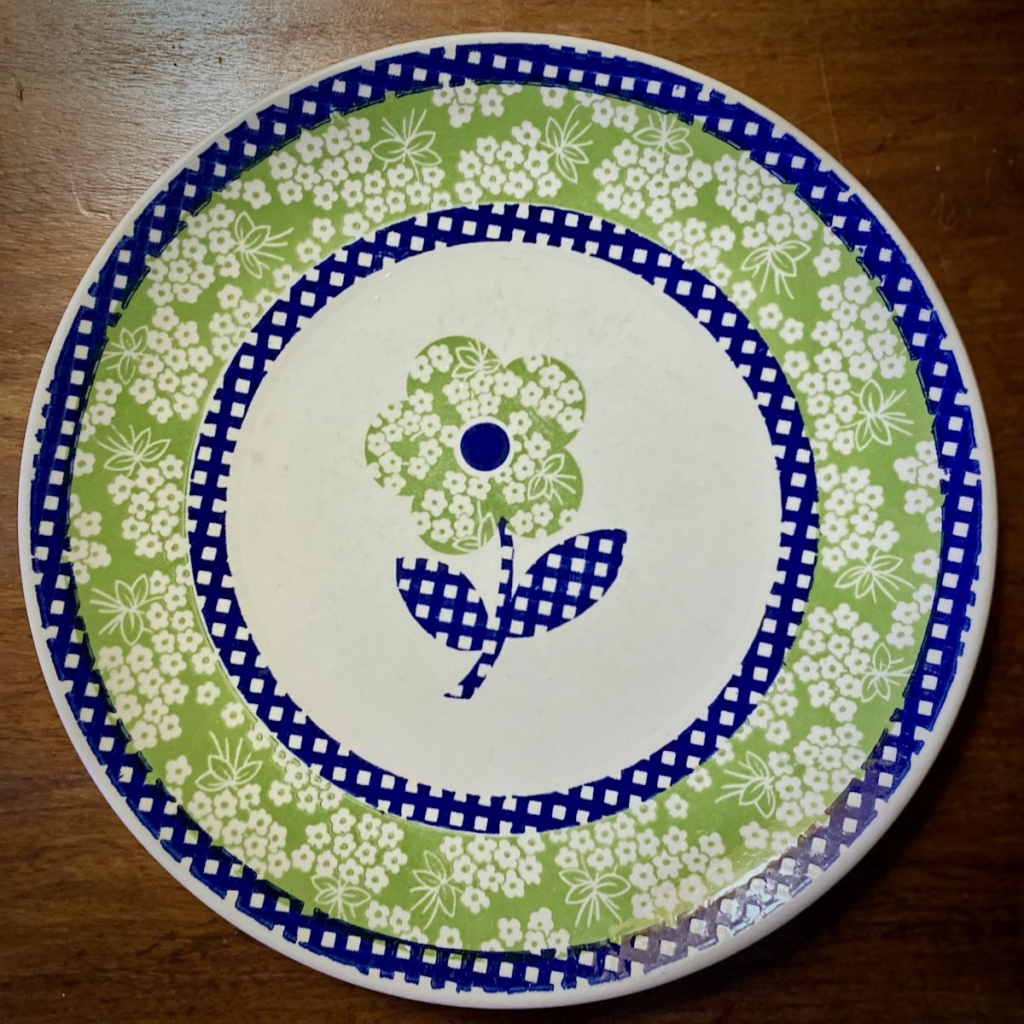 ---