May brings weddings and we are busy with rental orders! This coming weekend our vintage wares are headed to 5 events in 4 different towns – Charlotte, Hillsborough, Mebane, and two in Goldsboro. Thank goodness all but one client is picking up from our new studio space and we are getting everything ready, while continuing our unpacking.
Three vignettes are all decked out with our vintage decor, thanks to Janis and her design skills. The blue/white and milk glass are on on shelves in the decor room. Many crates had to get unpacked and more room is opening up!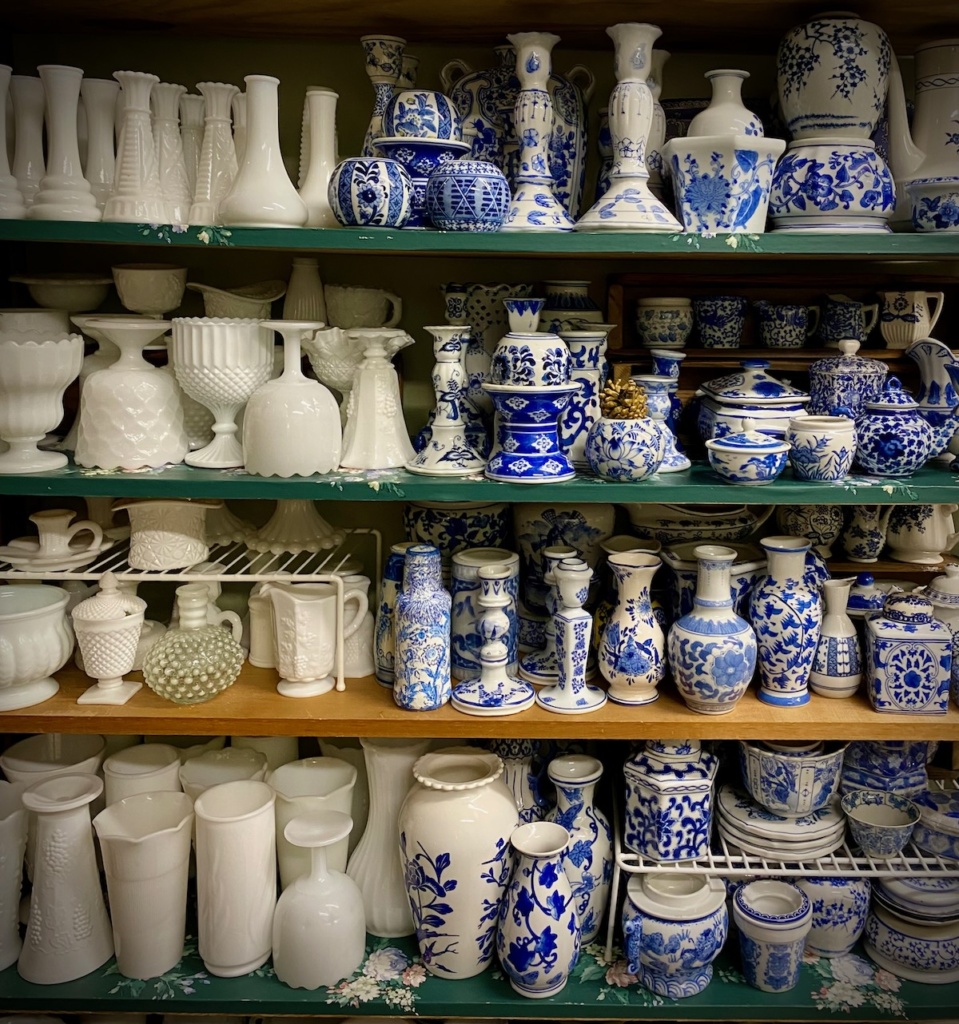 The next two displays are in foyer, which is now sporting a new floor. This first area is in the nook between the foyer and decor room. After battling 🙂 with Janis about wanting this to be the book area, she convinced us to tell a story with our unique vintage pieces. We love how some of our blackboard signs from a variety of past events have made it on the wall and that decor is sprinkled in with the books. After looking at this photo, we see that more books need to be pulled and replaced with more cool vintage doodads. You win this one, Janis!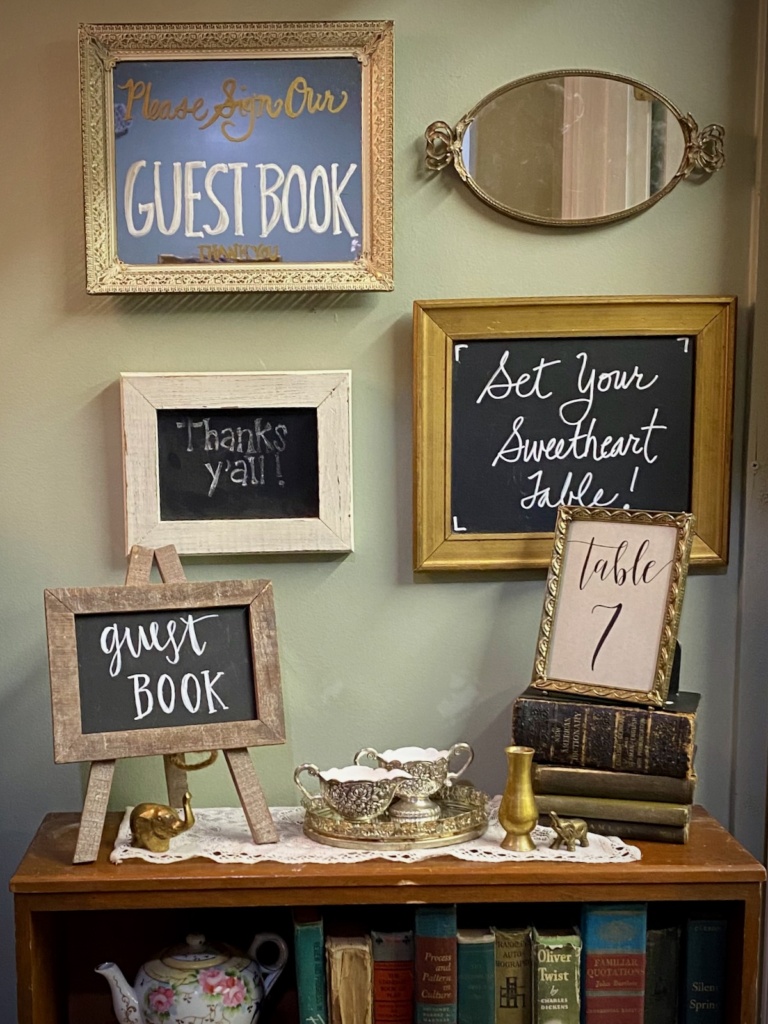 The third vignette is on the wall between the main and linen room. Janis pulled all of these pieces together and the final result is awesome! We both agreed that our petite vintage artwork will look sweet flanked on the sides of this shelf.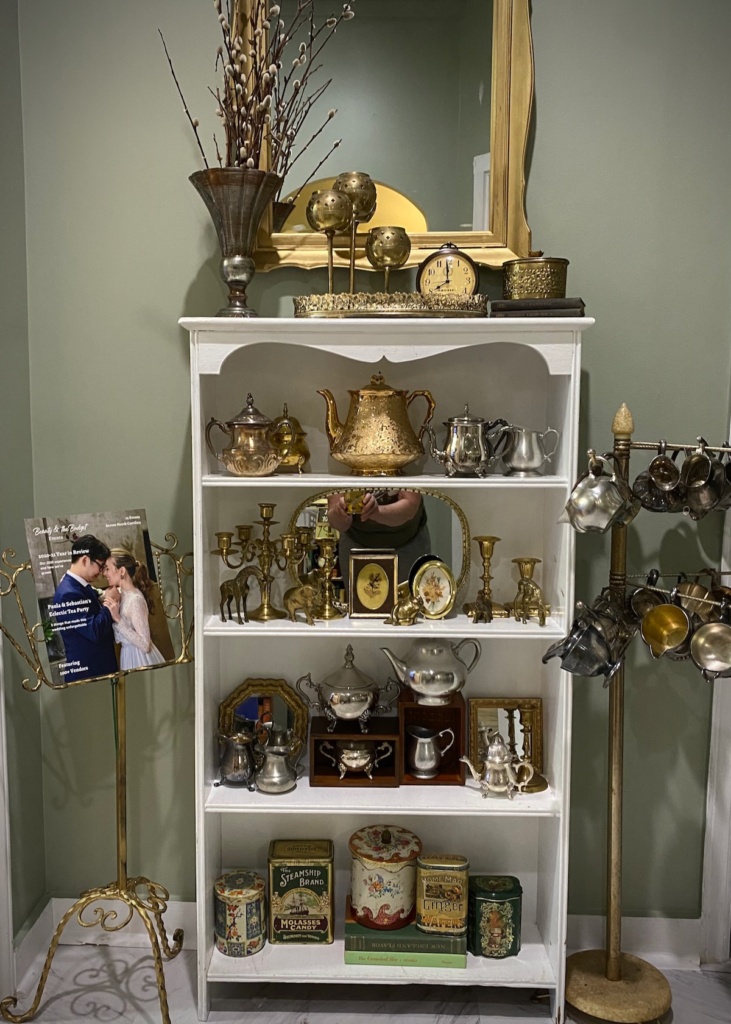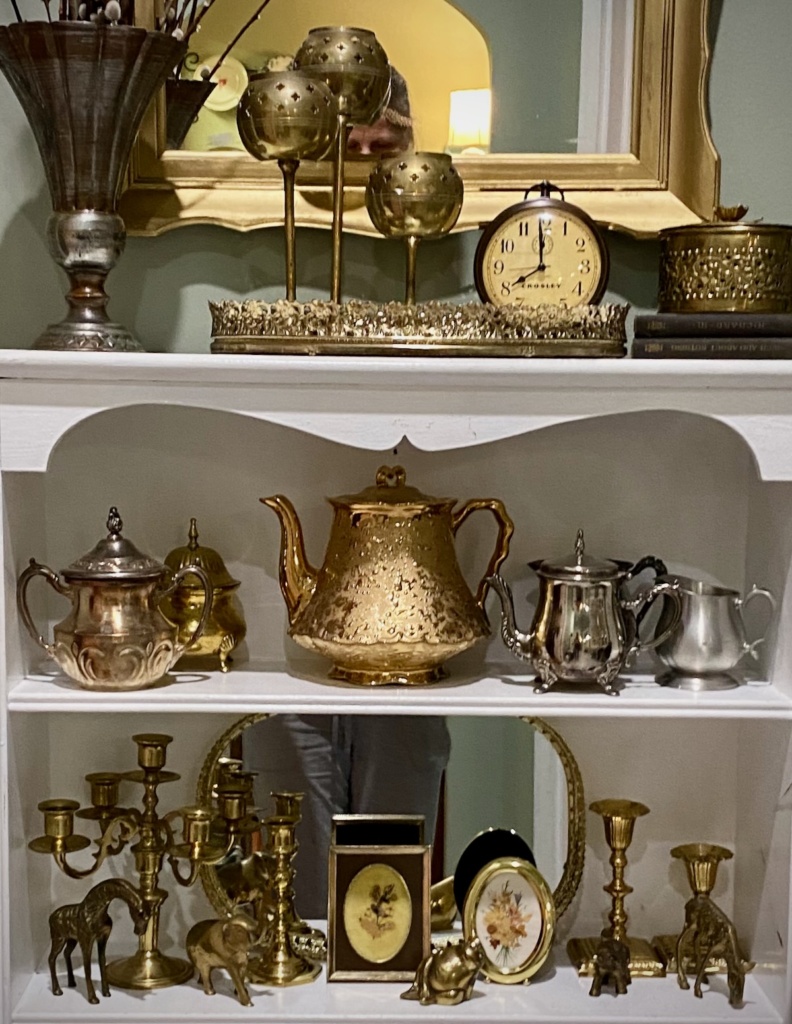 Our goals this week are to finish the foyer and add a few shelves to the decor room wall, but our first priority is to get everything ready for our clients' events and celebrations. Thanks for checking in!
---