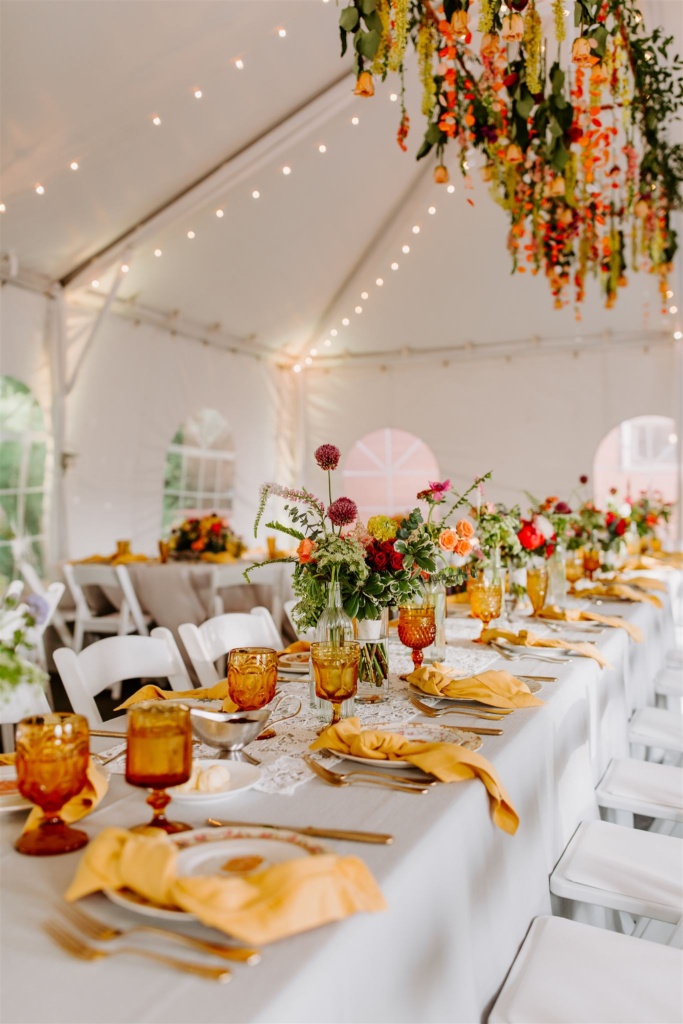 Oh my goodness! When these photos were shared with us, we were awestruck! The vibrant colors, lush florals, and vintage place settings created a very beautiful and personalized backdrop for this couple's wedding day at The Barn at Vahalla.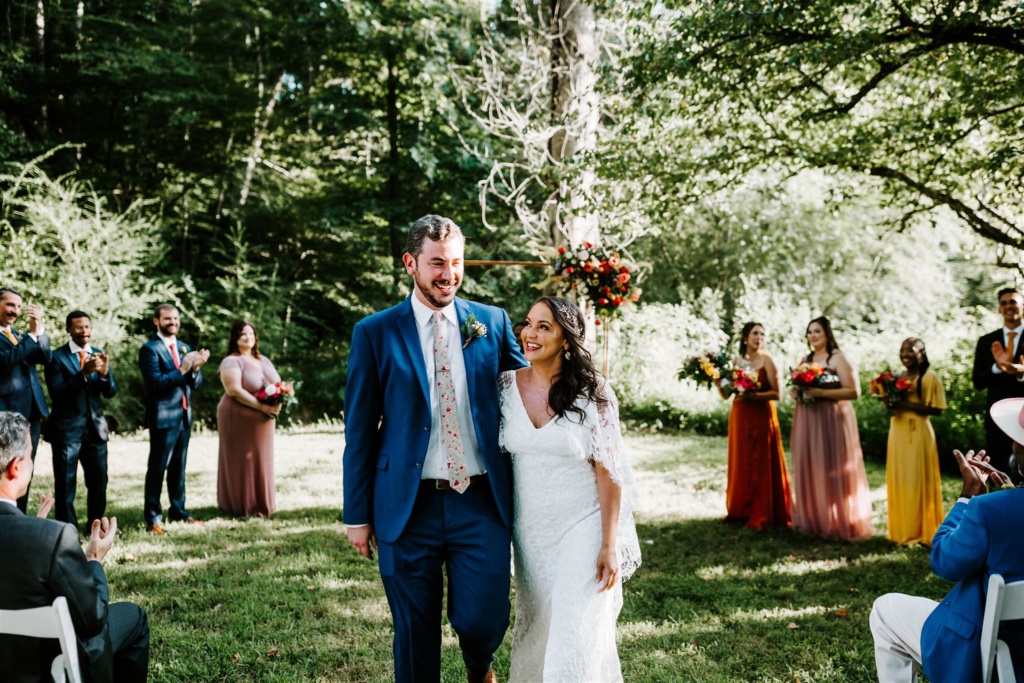 Kacie and Eric's wedding day was postponed several times but on this lovely day in late August, the planets were all aligned for this sweet couple to become wife and husband. Their design was very much a mission of love. Kacie and Eric came to our studio twice to finalize their look and a week before the wedding, Kacie spent an afternoon choosing each place setting for their guests. The final result? Perfection!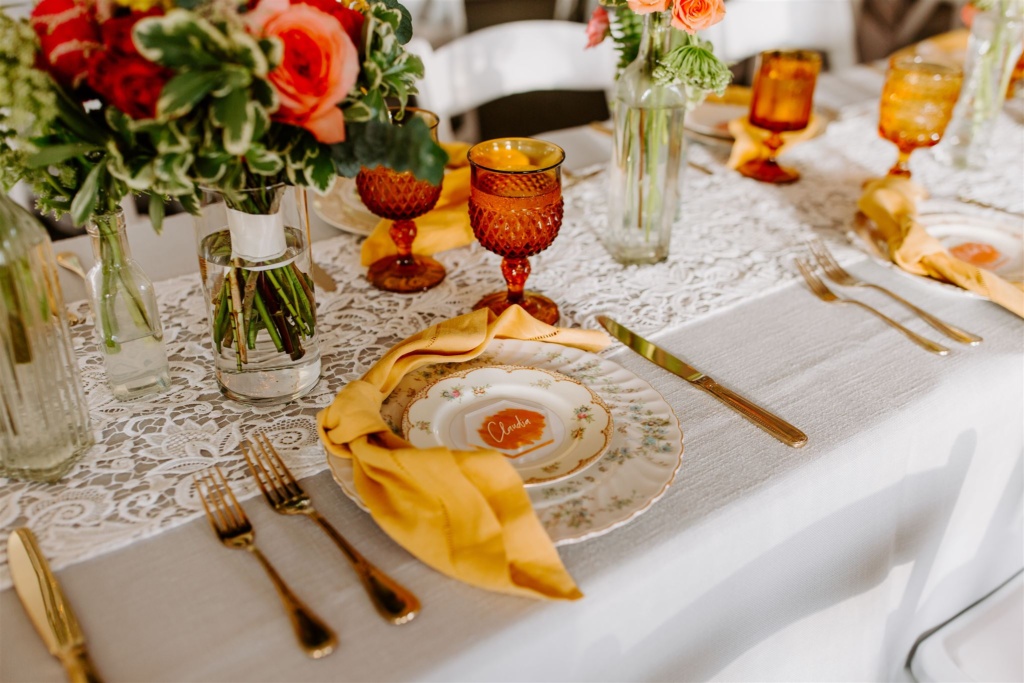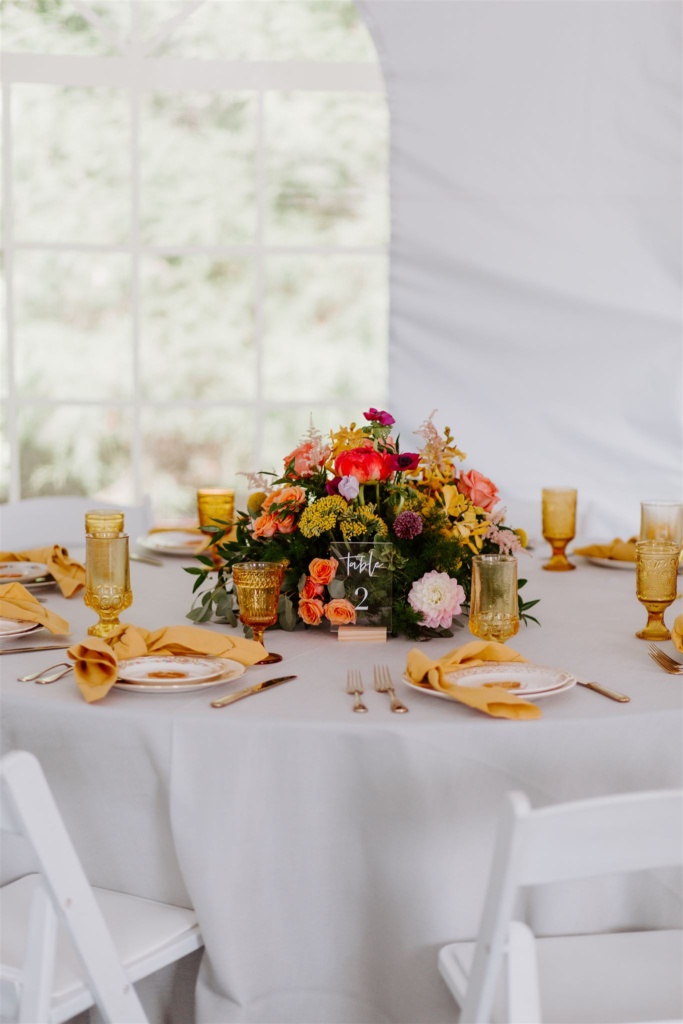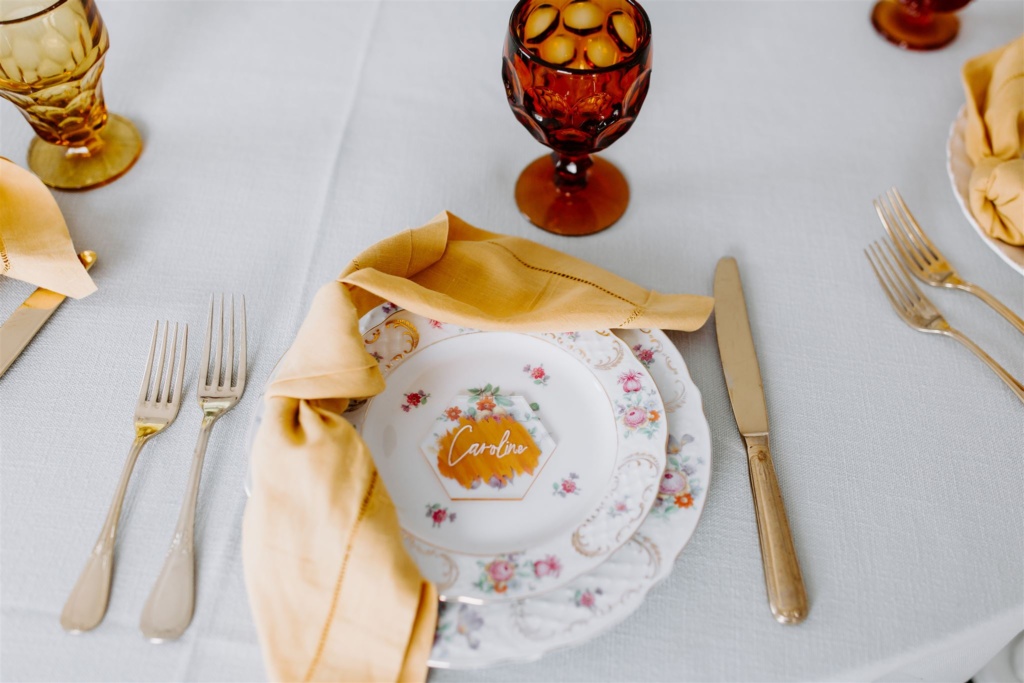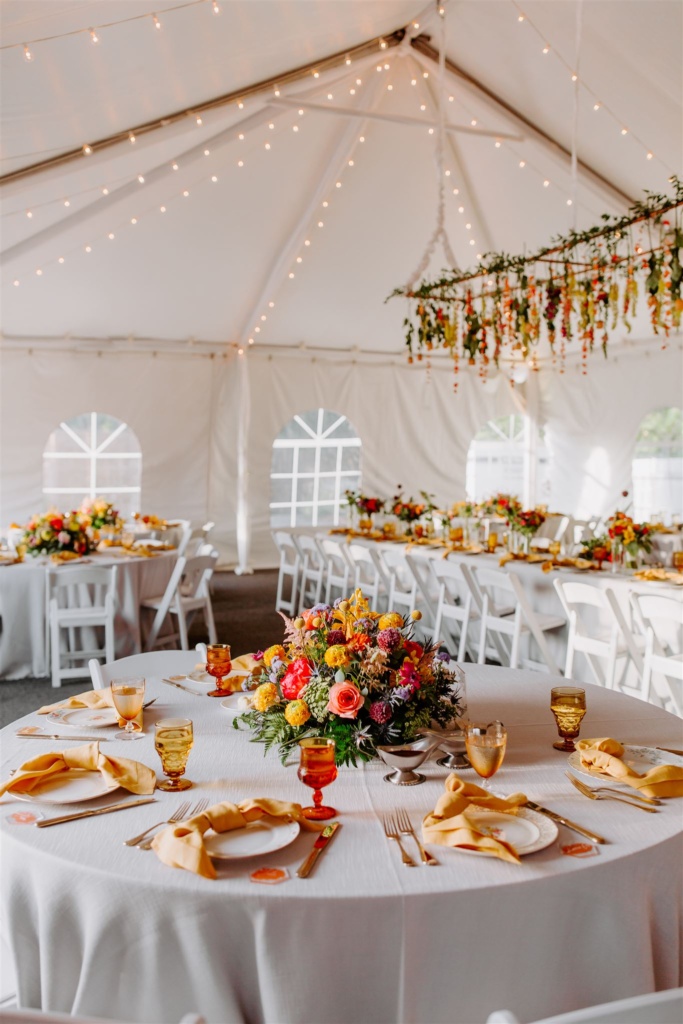 We are so happy for you two! Your day was romantic, magical,and perfectly you. Best wishes!!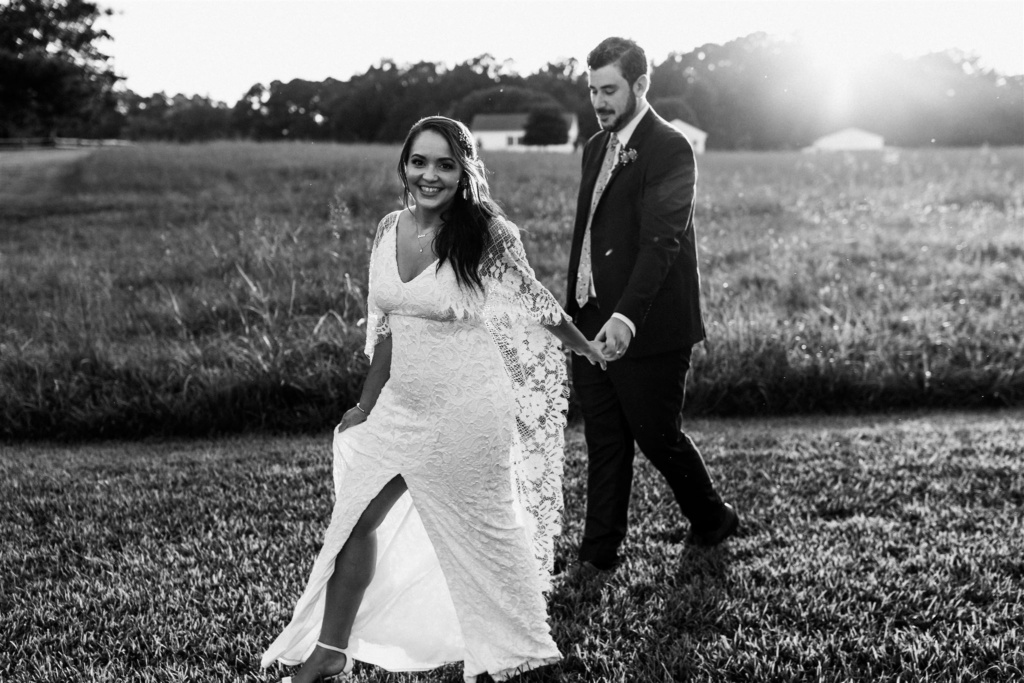 Venue: Barn at Valhalla
Planning: Marguerite, Barn at Valhalla
Photographer: Eliza Jane Willey Photography
Forist: Blossom Artistry
Caterer: CHRG – Chapel Hill Restaurant Group
Rentals: CE Rental
Rentals: Southern Vintage Table
Hair and Makeup: The Beauty Tribe
Cake: Humble Bee Shoppe
Officiant: Lamar Gibson
DJ: Cool Receptions
Videographer: Will Fryar
---