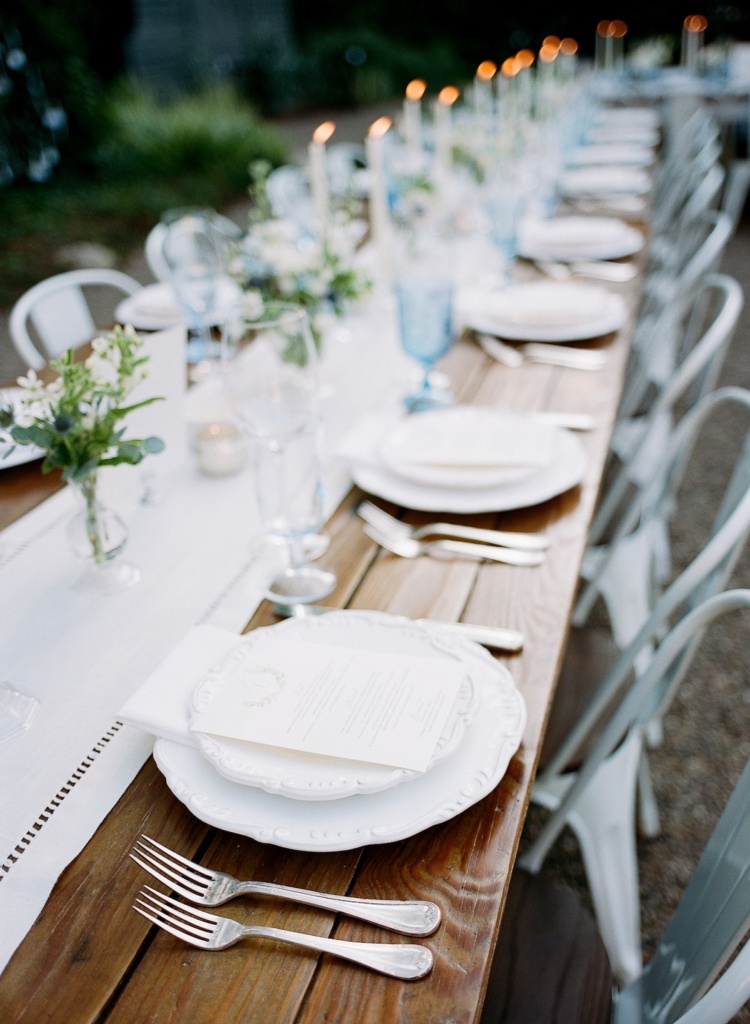 We distinctly recall this day – it was one of our first glorious September days in North Carolina and it was Katherine and Colby's wedding day. After several reschedules in 2020 through 2021 due to health safety concerns, outdoor gatherings started opening up. And, if we might speculate, this absolutely perfect day was meant to be for them and their guests.
Our contributions to their tables were our beautiful light blue vintage goblets which adorned each place setting. The color of the sky and sea, light blue signifies trust, loyalty, and sincerety and they sparkle with joy down the tables. As you can see in the details shot below, we also provided our vintage blue and white dessert plates.
Held at the amazing historic Parlour at Manns Chapel with their lush landscape of flowers and greenery, Radian Photography's images capture their story. We mostlyhave included those that feature our pieces, but trust us, the gallery is as glorious as the day.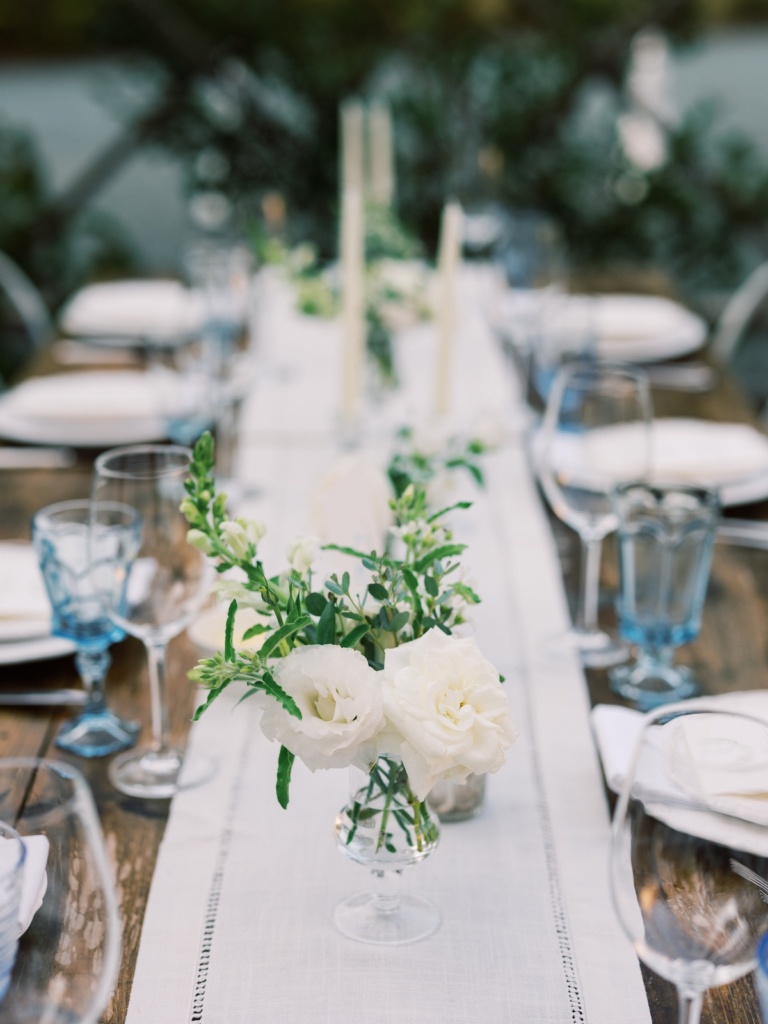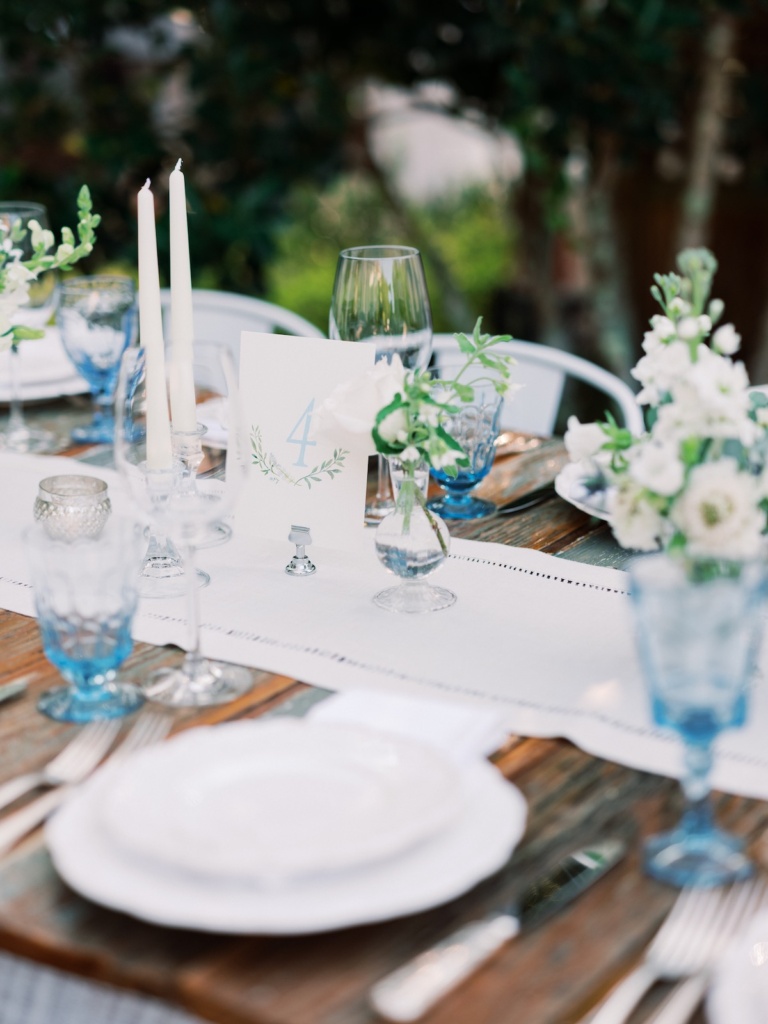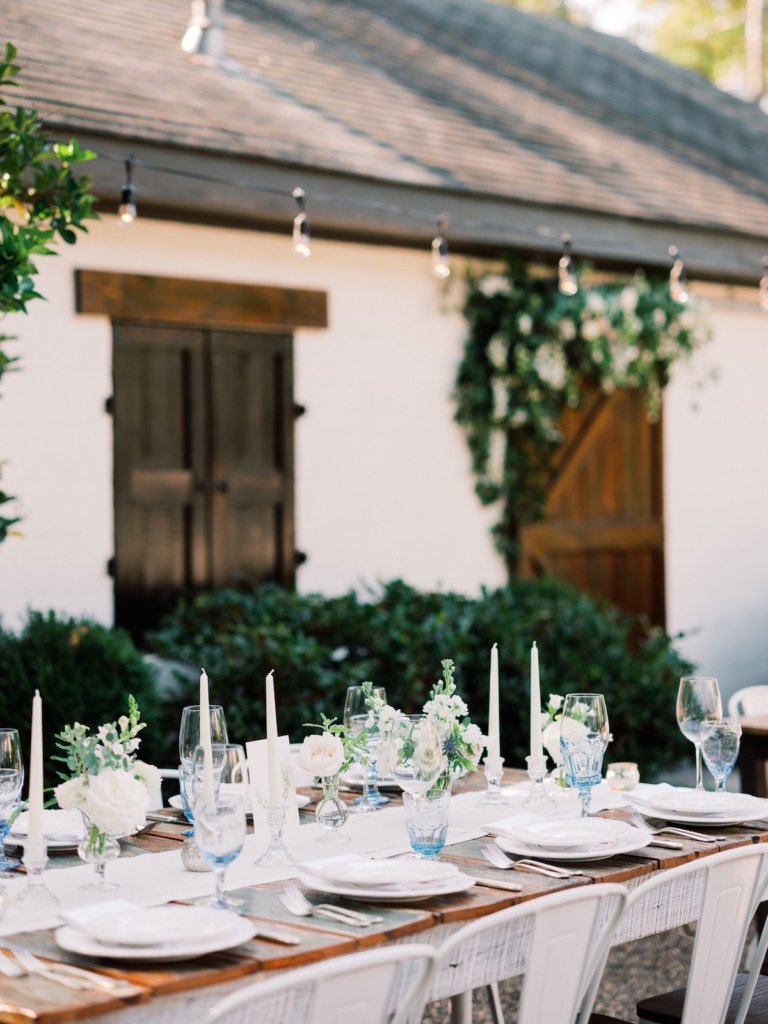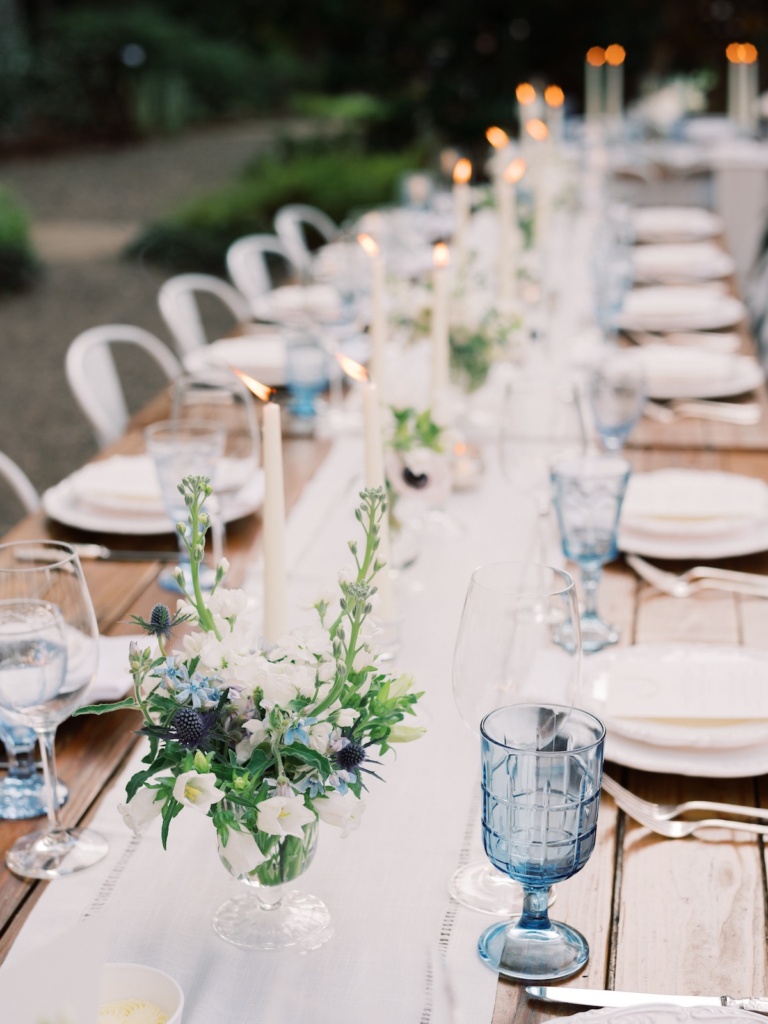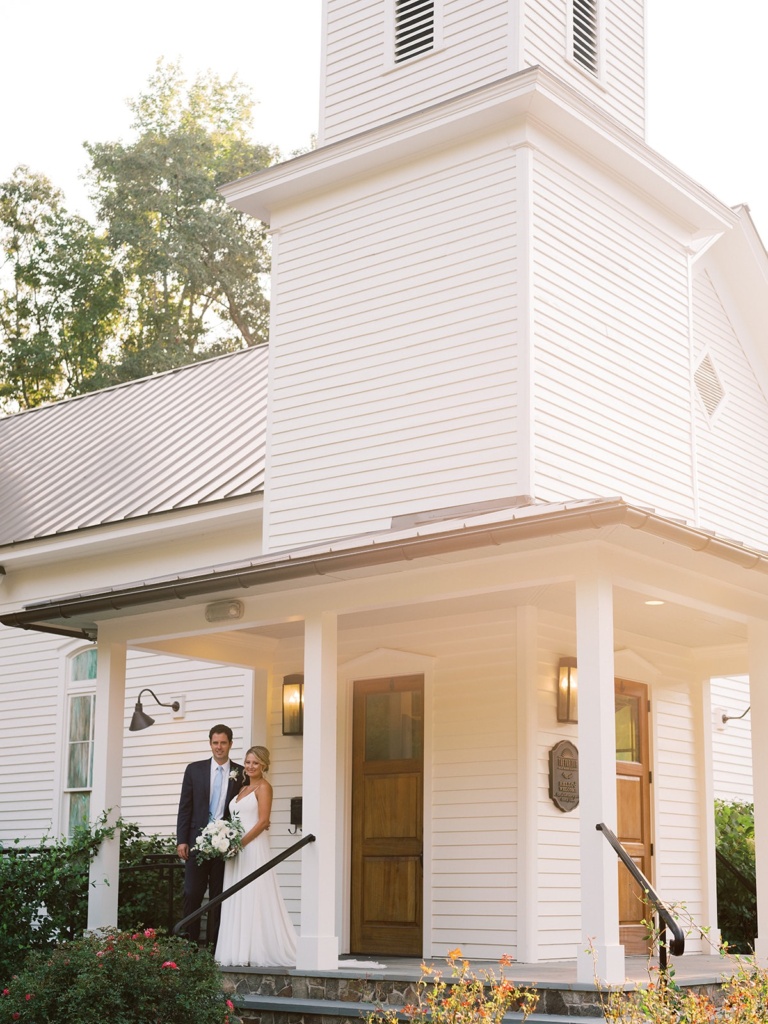 A beautiful day, venue, and couple. Thank you, Katherine and Colby, for allowing us to be a part of this long-overdue celebration!
Photography: @radianphotography  
Planning & florals: @plumeevents
Venue: @theparlourchapel
Stationery: @lorobe
Dress: @rebeccaschoneveld_bridal from @gildedbridal
Music: @save_the_date_music
HAMU: @thebardotbridal
Rentals: @ce_rental_raleigh & @southernvintagetable2
Linens: @nuagedesignsinc
Catering: @chefparisllc
Film scanning: @richardphotolab
---