We are tickled to introduce you to our new grand baby, Isla Elaine! Recently SVT took off a couple of weeks from blogging and Miss Isla is the reason – who can blog or do much of anything else when you get to hold your first grand baby.
Our daughter, Taylor, and her husband, Cameron, invited us to meet their sweet girl so Randy and I drove 2 days to Boston, taking the longer, more scenic route to avoid the busy highway. It was good trip and the closer we got, the more excited we were to meet our baby granddaughter.
Our new names are Yayee (that's me) and Grandy (which is the most perfect name for Randy!) Yayee is the name my twin brother called me because he had a hard time saying "Shelly" and I started calling him Yayee, too. I wish I knew why! It must have been a little confusing because Yayee always was the culprit behind any misbehavior. One sweet memory I'll have forever is that my Aunt Maeline called me Yayee even when I was a grown woman. She had this sweet way of saying it that made me feel loved. It will be awhile, but I do look forward to hearing Isla call me Yayee.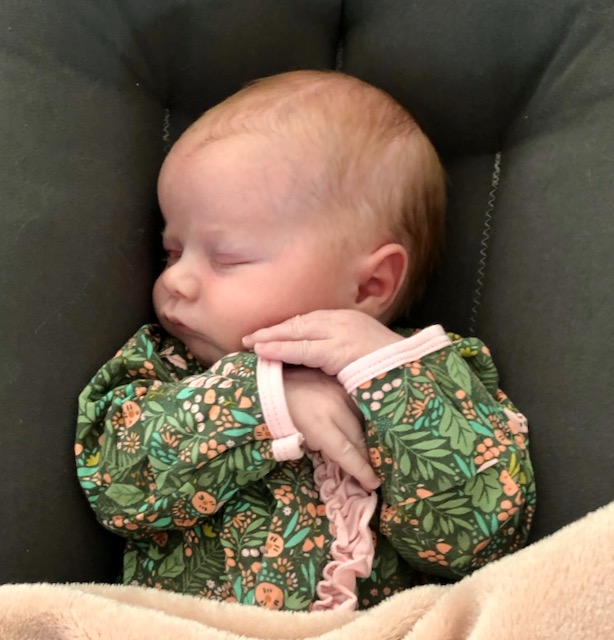 Of course, as all grandparents would say, Yayee and Grandy thinks she's the most adorable baby ever. Cameron and Taylor are smitten with this little one and we are, too.
---