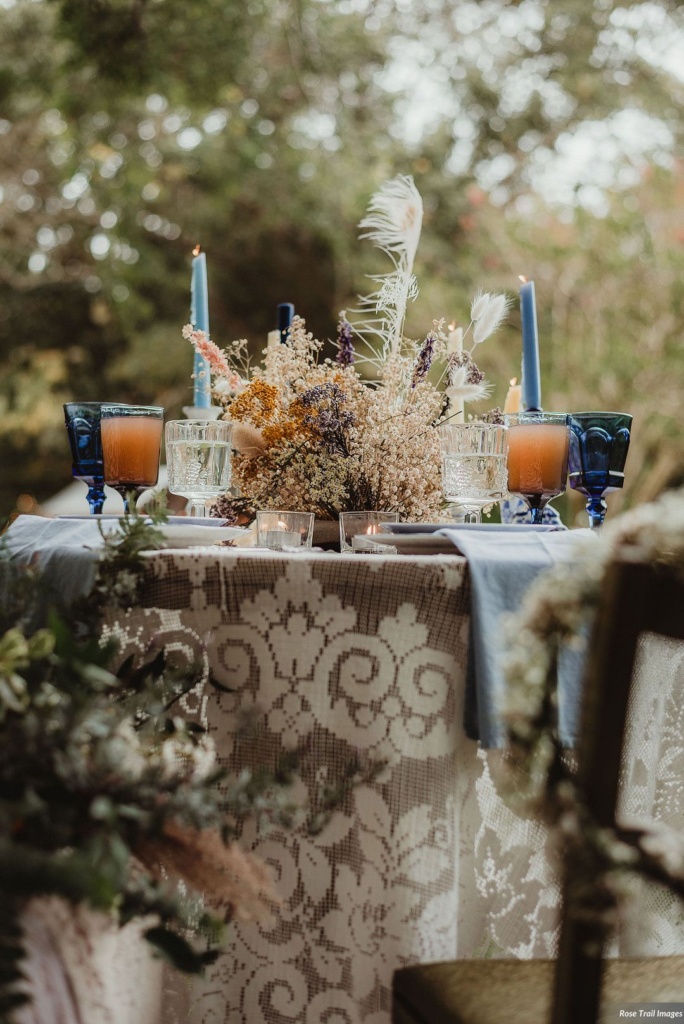 Kacye of Kay Mae Design is featured today as the 2nd planner of the Green Wedding Guild Challenge at Windy Hill in Cedar Grove, NC. (See more about this sustainable wedding matchup at Styled Shoot – The Green Guild Wedding Challenge at Windy Hill as well as the vintage stoneware theme composed by Maria of KaraMia Events.)
As you can see from these glorious photos by Rose Trail Images, Kacye beautifully designed a sweetheart table fashioned on Windy Hill's wooden spool. This romantic visage, complete with a vintage lace tablecloth, vintage blue & white layered place settings and decor, and a dessert vignette set on our vintage trunk and suitcase, was strategically positioned under a lovely, old tree.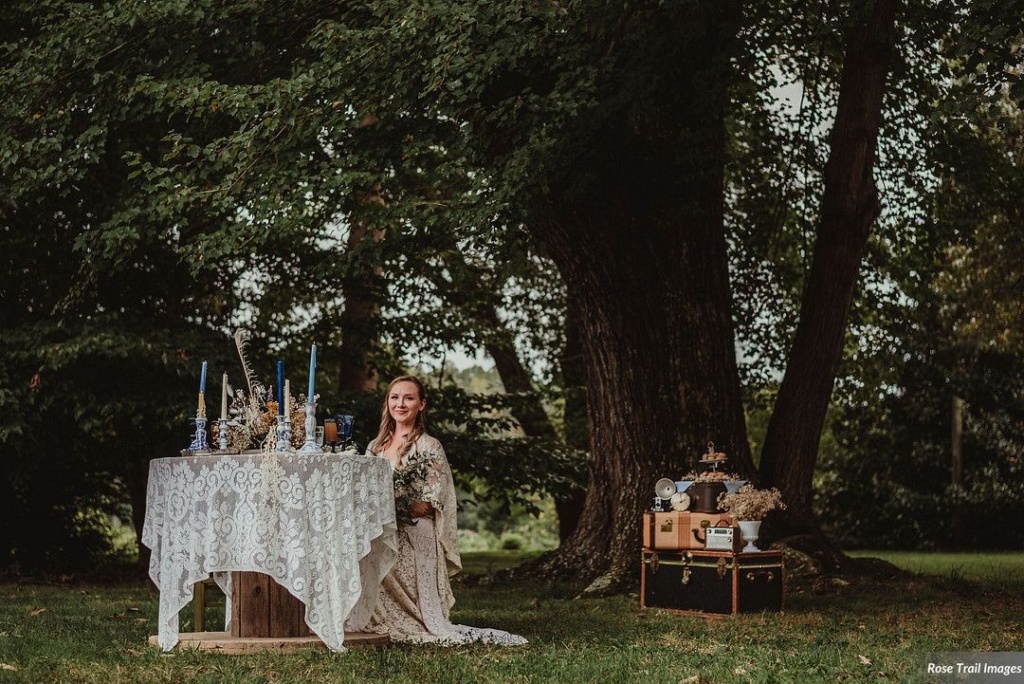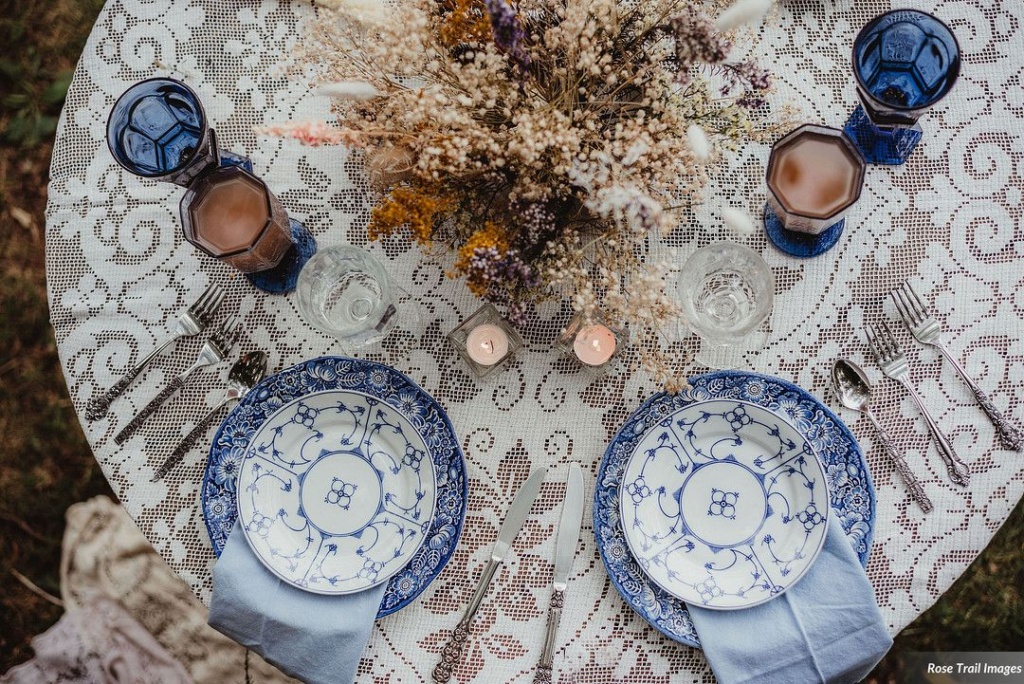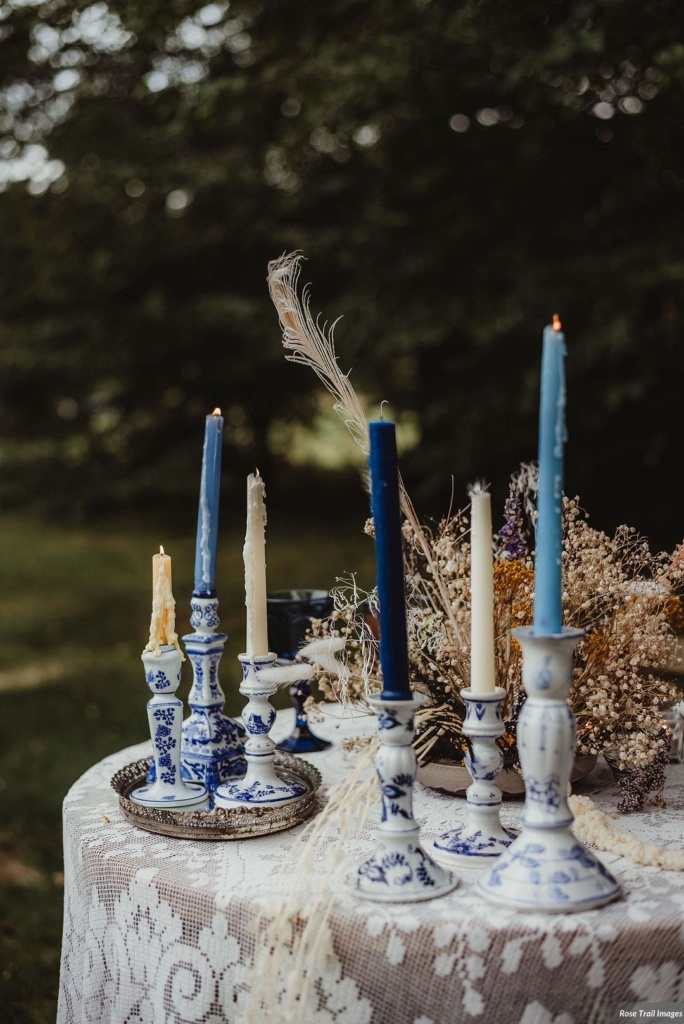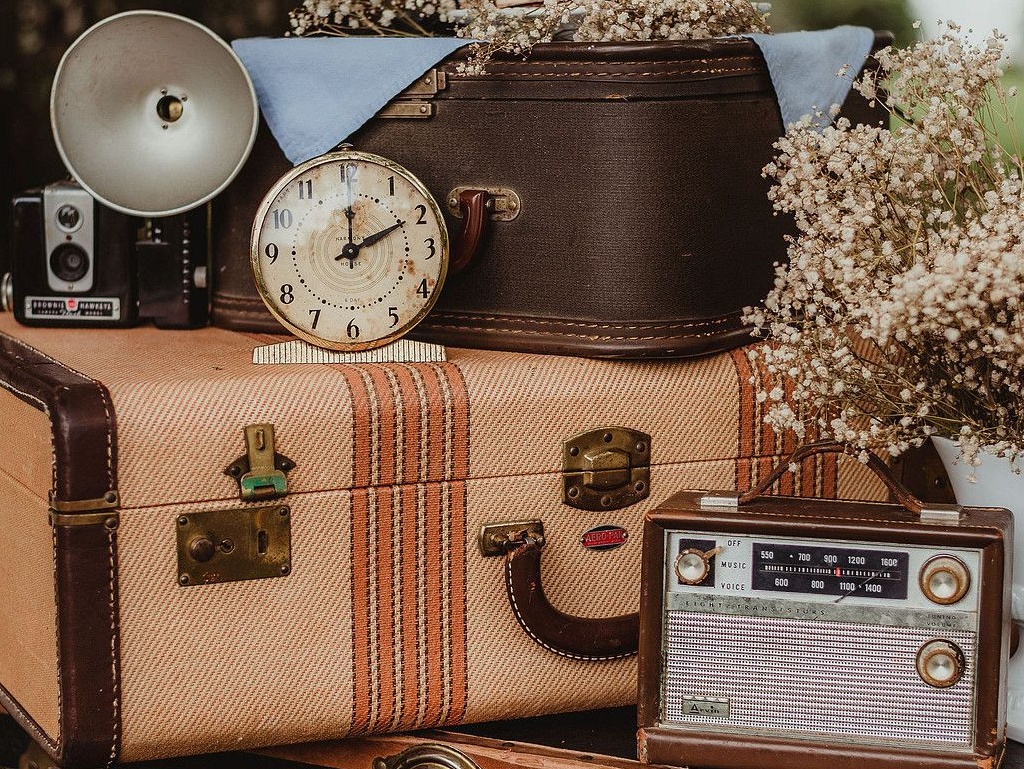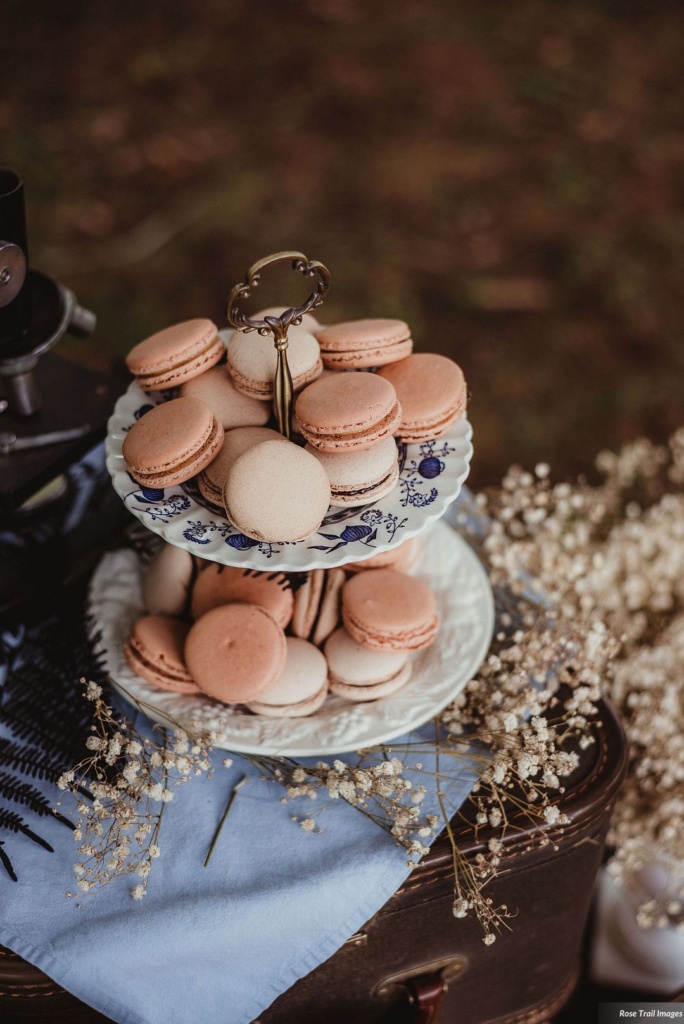 Well done, Kacye! We are so pleased you made your way to Cedar Grove from Maine to participate in this eco-wedding challenge. The final two table designs will be coming soon!
Vendors:
Kay Mae Design
Rose Trail Images
Windy Hill Farm
Green Wedding Guild
Southern Vintage Table
Bowerbird Flowers
Lili's Sweet Shop
---