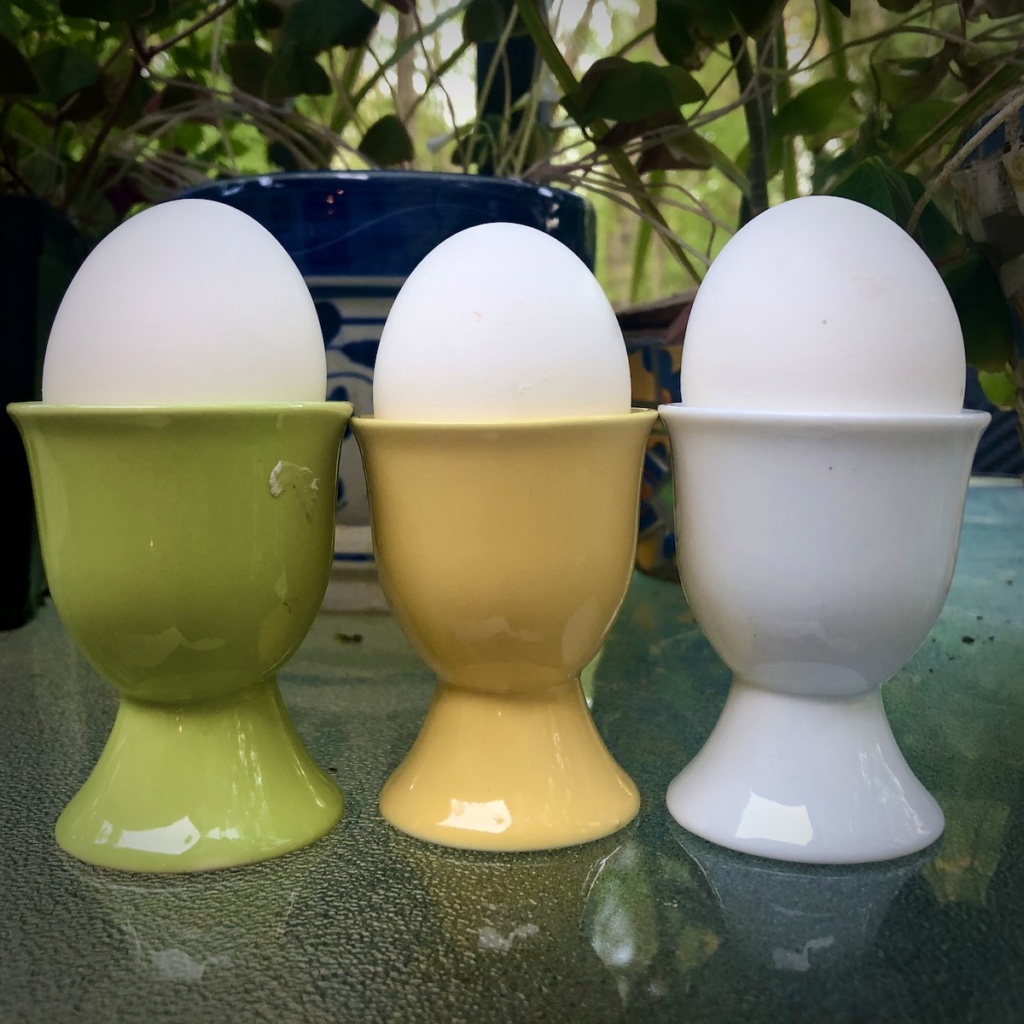 Today's post is about a little known piece of tableware that most of us in the US have never used or even seen. On the contrary, on breakfast tables all over Europe and Australia, folks are enjoying their soft-cooked eggs in an eggcup. Many are dipping pieces of toast, called soldiers, in the yolk and loving every morsel. For someone who doesn't like runny yolks, this sounds anything but yummy but we decided that we had to at least try it.
---
Following directions, we placed eggs in water, took them to boiling, then turned off the heat and let them sit for 3-4 minutes. After pouring off the hot water and cooling them down with cold tap water, we placed them in the egg cups.
Tapping around the top with a knife, we carefully pulled off the broken shell. We dipped one soldier in and tasted it. Not yucky but not good either. We sprinkled salt and pepper on top, added more butter to the toast, and tried again – much better!
Will we eat soft cooked eggs on a regular basis? Nope. But, will we use vintage eggcups in other ways? Definitely!! Not only are they adorable, but eggcups can also hold pretty things other than just eggs!
---
Our favorite use is to add small clumps of fresh green moss. Against the crisp white of the eggcup, the organic green just pops. Don't you love it, too?
A petite floral bouquet can be the perfect detail for a tablescape. We love how this is illustrated in the last photo here, taken by Jackson Signature Photography. It's a small yet meaningful detail for guests to enjoy.
Other ideas? Why not present a small edible treat in egg cups, or use pinecones or Christmas decor to create a festive table? So many possibilities! As you can probably tell, we adore these little things!
---
To close, we send Happy Easter greetings to all. Many will miss the family traditions of this treasured spring holiday this year; however, we'll all remember this Easter for many years to come. Here's hoping that along with our lifestyle adaptations, we'll all be more aware of two things that bind us all – hope and love.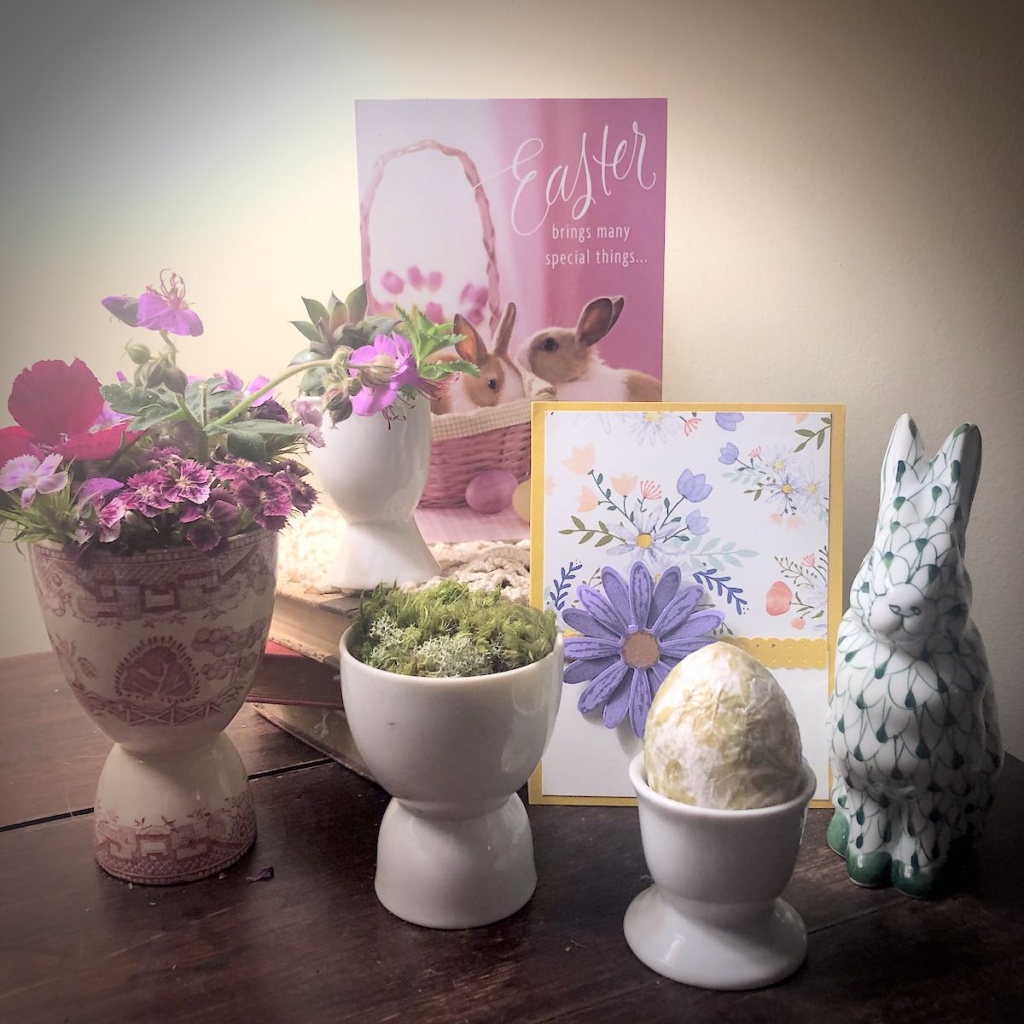 Read more about these vintage lovelies:
History of Eggcups -Replacements
I Suddenly Wanted to Eat All of My Breakfasts Out of Eggcups – New York Magazine
---