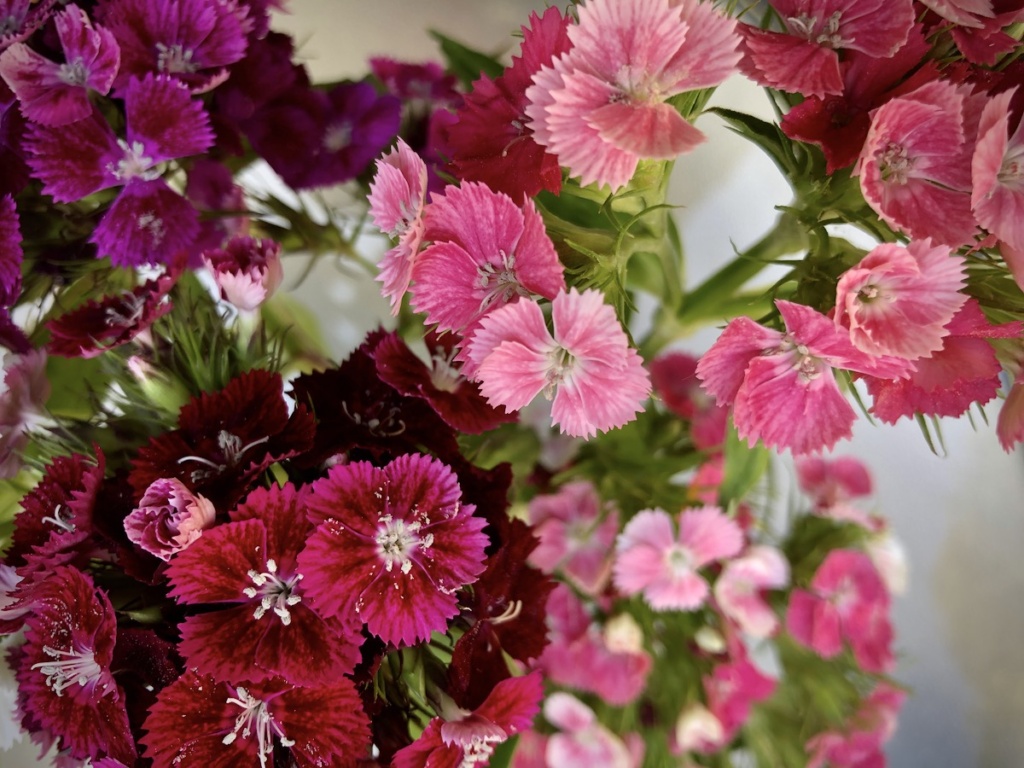 Reason 1 – Spring is here! So happy to see new growth on the trees, bright flowers, and longer days. Yay!
Reason 2 – We had a surprise delivery from Fernrock Farm! What a wonderful treat to find this assortment of blooms on our porch Monday morning. This floral package is a sample "make your own bouquet kit" that will be offered soon. Be sure to follow Fernrock Farm for the lastest in classes and offerings.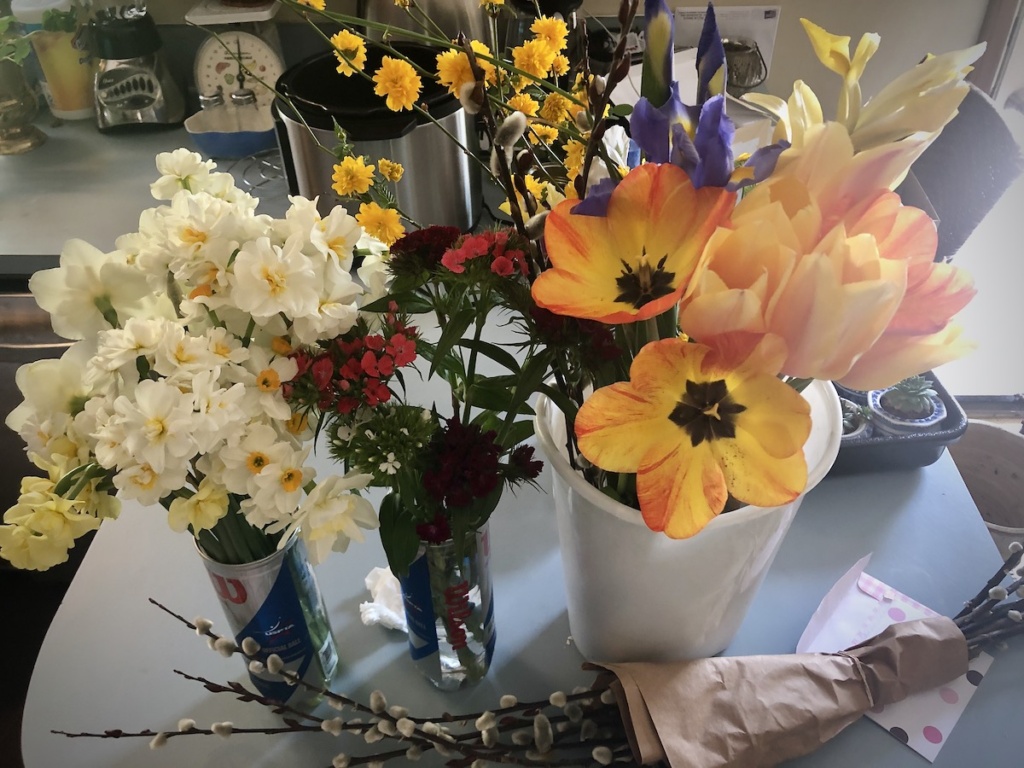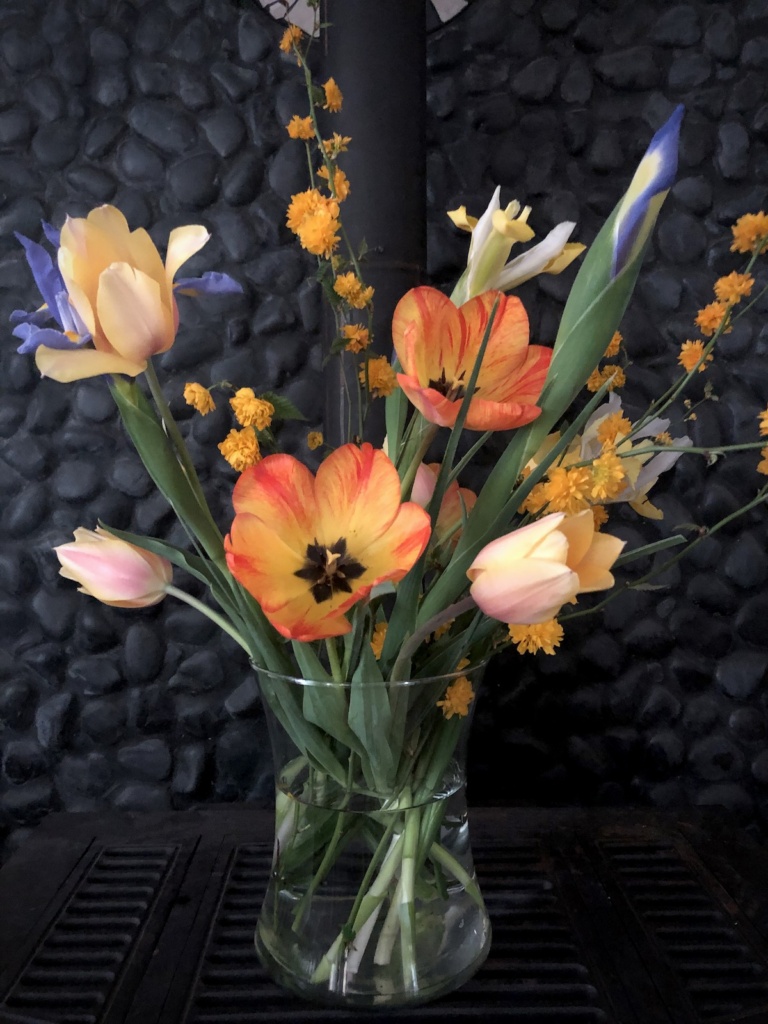 Reason 3 – We are planning to be busy soon because most of our spring and early summer clients have been able to reschedule their weddings. Thank goodness! Although we've had cancellations – all with good reason and sincere regret – we will be okay and even more ready to help you create a memorable, eco-friendly, vintage event!
We know you have reasons to be grateful, too. Take care and stay well.
---