This week we received a phone call from Kimberly, our new account manager from Wedding Wire. After congratulating us for receiving the Couples' Award, she asked if there was anything she could help us with. Turns out she had a great idea for our potential clients so they can see the different options we offer.
Voila! We now have a new downloadable pdf on Wedding Wire that gives clients three ideas for possible table settings. But, of course, we went even further! A new page has been added to our website under the Services & Pricing section – Examples of Vintage Place Settings & Pricing – which illustrates 5 different packages from previous clients. Here's another example of one package.
---
Vintage Elegant Floral Patterns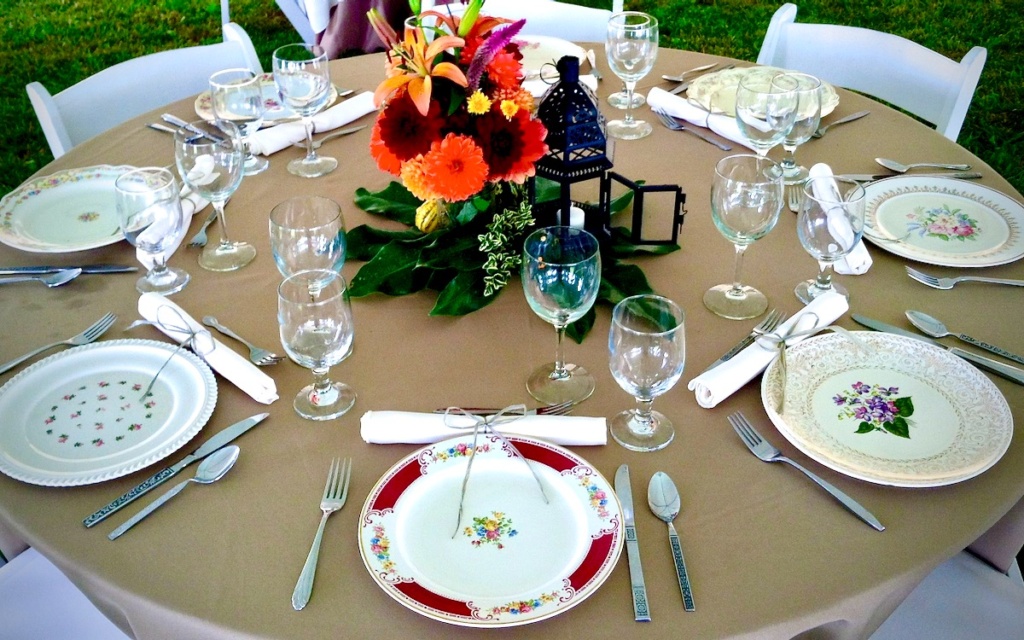 Elegant dinner plate
Stainless flatware:
Dinner knife, dinner fork, spoon
White/cream napkin
100 place settings as shown starts at $325.
---
Our second big news is that we have added a new china collection for our clients – Vintage White/Cream. Currently there are 80 in our inventory but we'll be adding more. We also have salad and dessert plates that beautifully coordinate with this collection.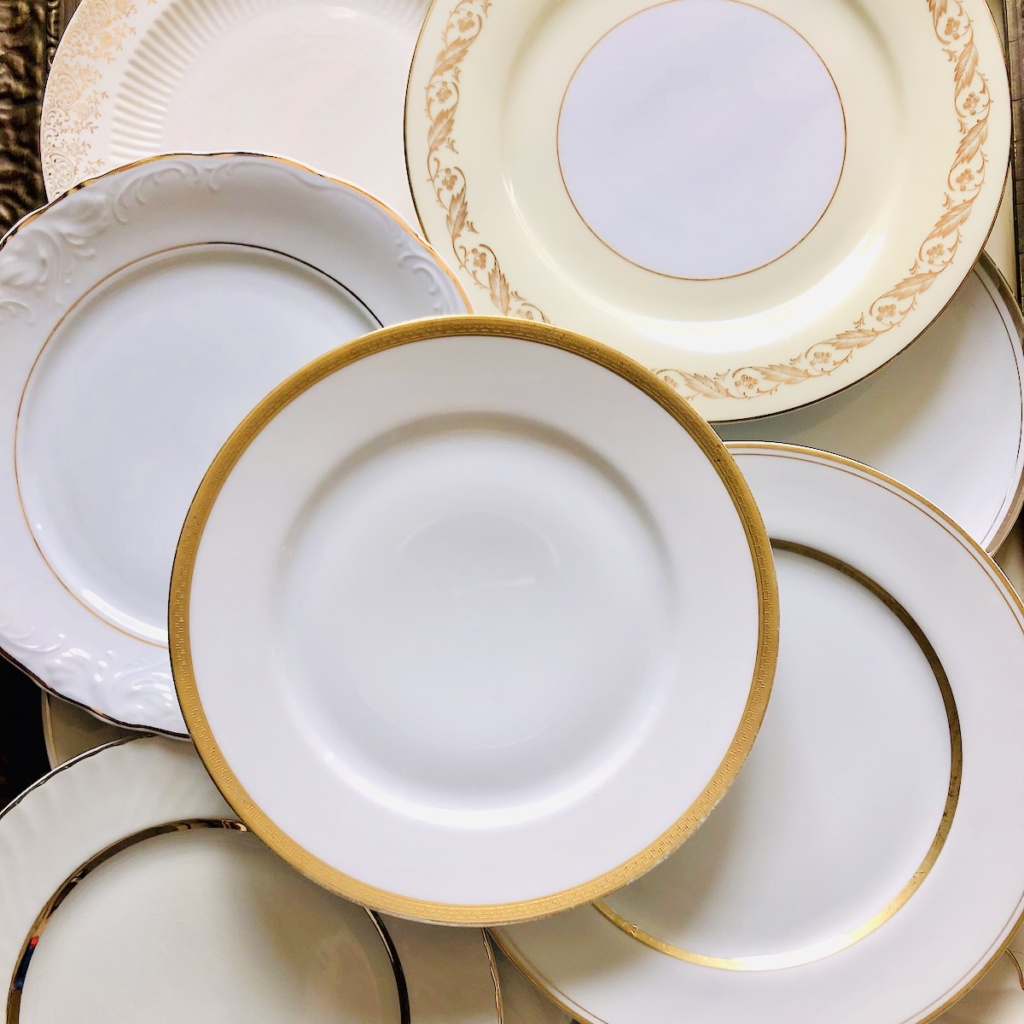 ---
There are also many updates on our site that synchronize with the new theme. Take a look when you have time!
Our 2020 calendar is filling up but we still have available dates. Let us know how we can help you with your next special occasion!
---