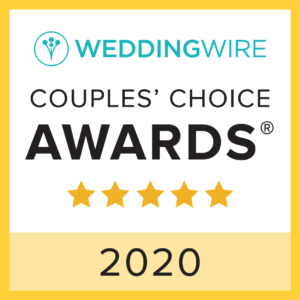 How exciting is this? For us, it's really, really, exciting!! We are soooo very grateful to our couples who gave us the opportunity to play a part in their wedding day and shared a review on Wedding Wire. Today we are featuring four such reviews that we made us really proud.
---
Erin – Perfection!
Everything we rented from SVT was beautiful. Dinner plates, dessert plates, flatware, appetizer plates, goblets, and some extra funky vintage decor like an old radio and record player. Everyone commented on how cool and quirky our mix and match items were. Shelly is sooo friendly and sweet. Her shop is amazing, I wanted to buy everything in there!!!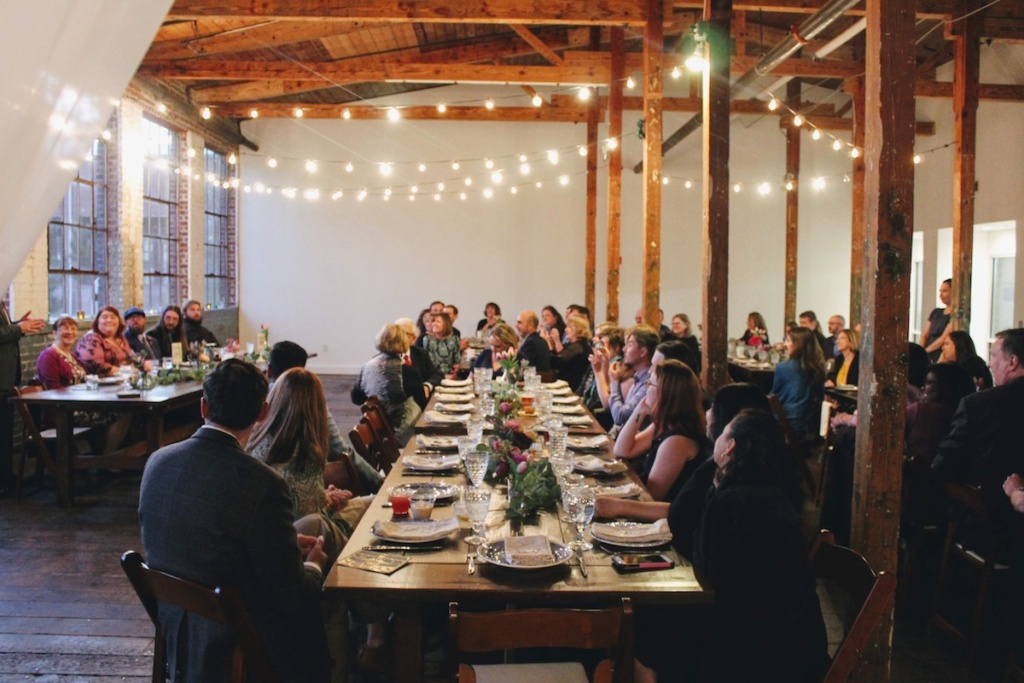 ---
Lisa – Vintage Chic Wedding
If you're envisioning an elegantly chic vintage ambiance for your wedding, reception, party special event. Southern Vintage Table in Hillsborough, NC has the candelabras flatware. plateware, glassware, vintage accents and seamless service to create the ideal setting. Thank you Shelly!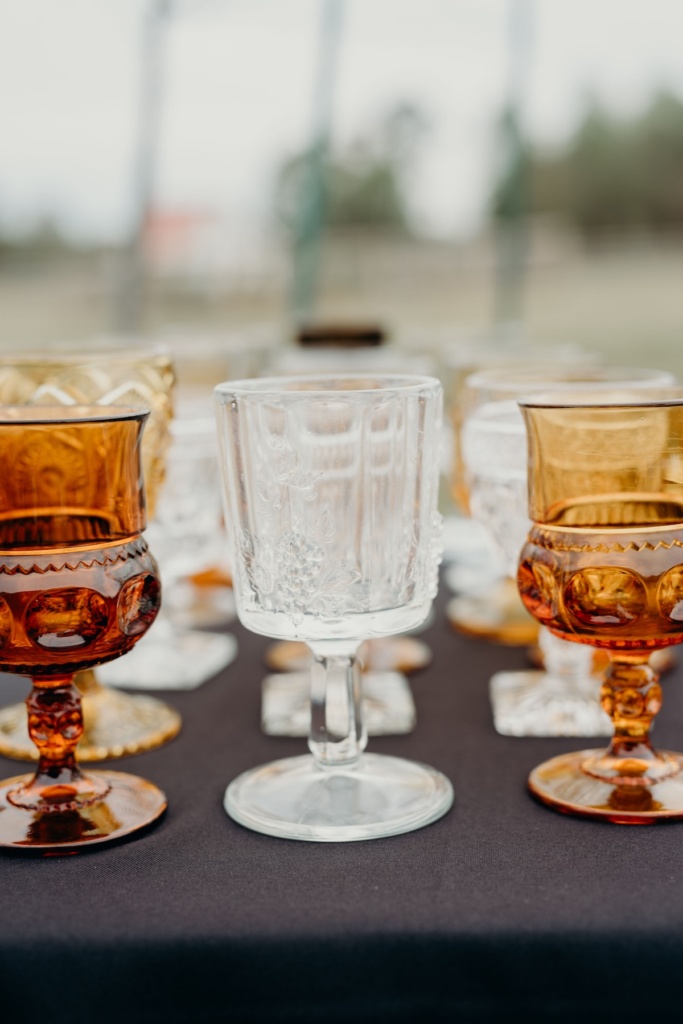 ---
Abbie – Shelly will bring your vision to life & make your tables look incredible!
Shelly is amazing! She has so many options for plates, glasses, and everything in between— she is so helpful in making your vision come to life, even if you're not quite sure what it is you're looking for. She was incredibly dependable and great to work with, and the table scapes she created for us matched our wedding vibe PERFECTLY. She provided colorful goblets, flower plates, napkins, flatware, mugs, dessert plates, and it all was wonderful! We loved working with her 🙂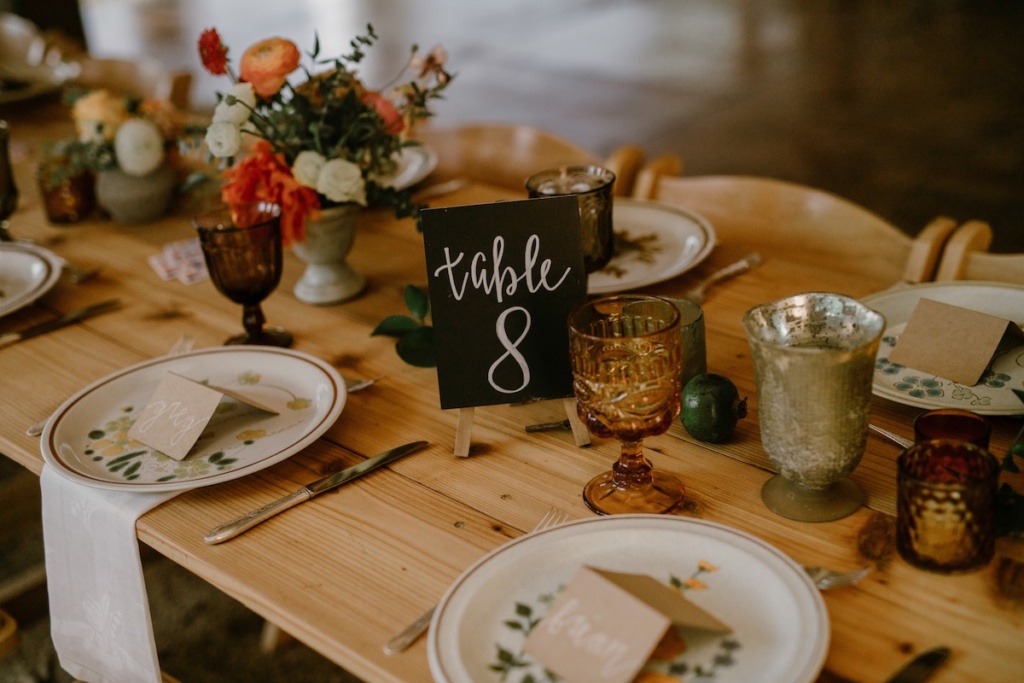 ---
Alisha – Beautiful choices and so easy to work with!
We loved working with Shelly! First of all, her space is amazing. It was so fun to walk through her inventory, pick out items, and "set" a table to see what we liked. She has so many beautiful choices–we ended up renting gorgeous mismatched plates, colorful glass goblets, dessert stands, vases, and pitchers (all vintage). The rental went perfectly. Also, Shelly was very helpful and flexible when our delivery times had to change. Highly recommend her!!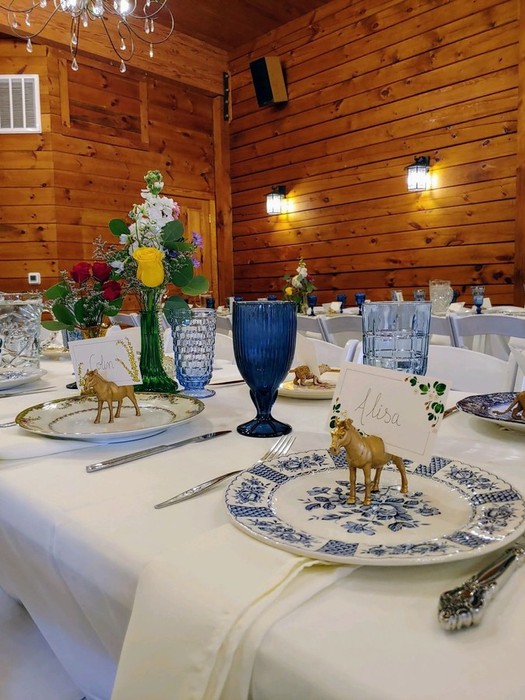 ---
Thank you all. It was sincerely our pleasure! Looking forward to this new year with its new opportunities!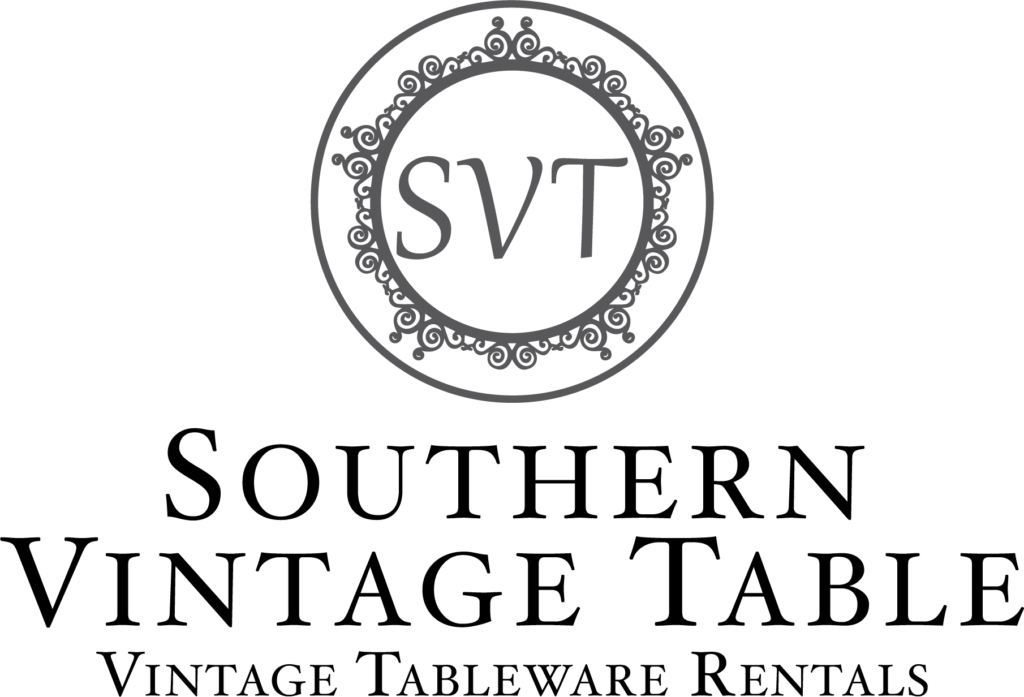 ---