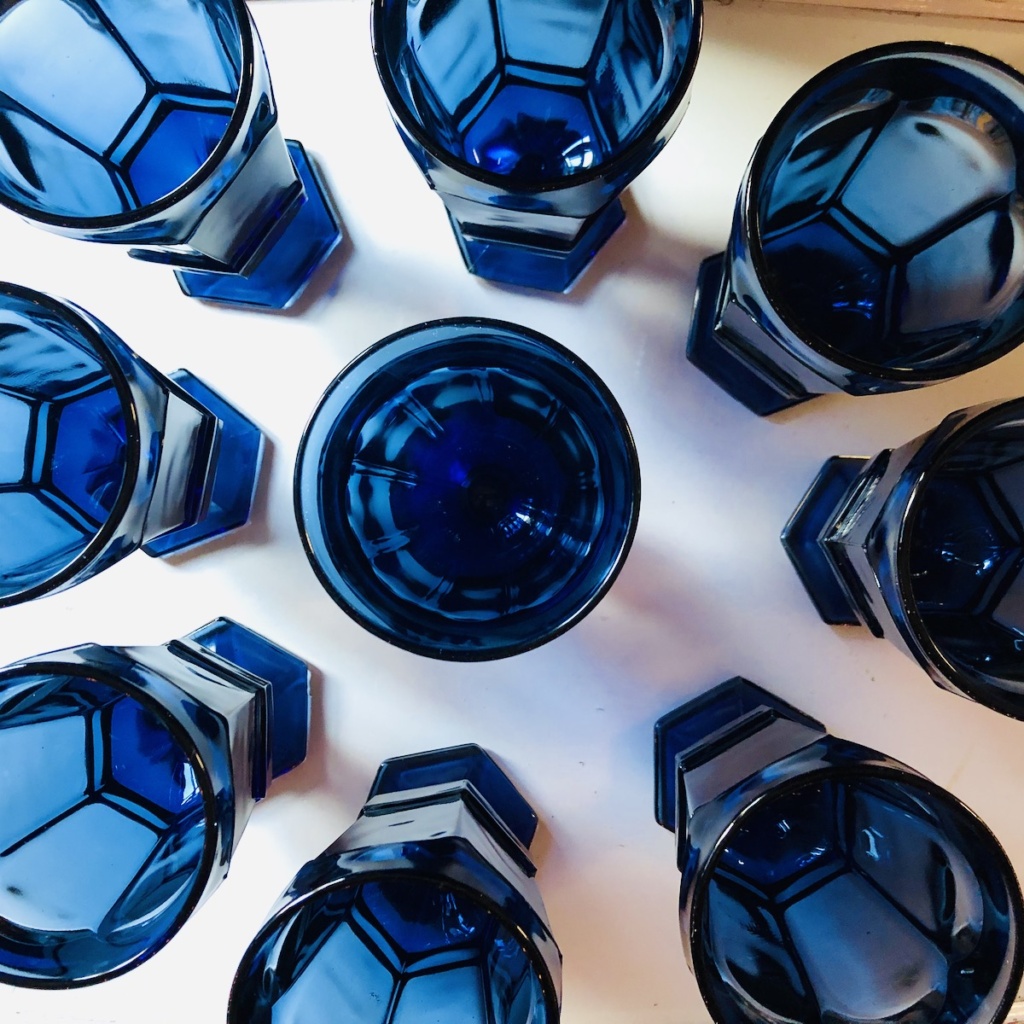 SVT has been in a busy, busy stretch with events and client meetings and in-between, we've been "procuring inventory, " which is the fancy term for hitting the thrift stores. Hee hee! We thought you might want to see what we found these last two weeks. Although we can't give away our secret places, we can say that these came from 4 of our favorite spots.
We mentioned these vintage dusky blue goblets in a recent Facebook post. It was a true vintage find – 9 total, 8 at one thrift shop and one more at another, all in the same day. This color is highly popular and we are so happy to add these to our collection!
These vintage silver-plated items are soooo nice! The compote needs a little polishing, but there are no dents nor pits. Imagine this filled with apples, lemons, or even a lovely floral bouquet! We love this unique flatware pattern, too. Found bagged up, when we got back to the studio we discovered that instead of stainless, it's inlaid silver-plated. They will look terrific with our other vintage mixed patterns.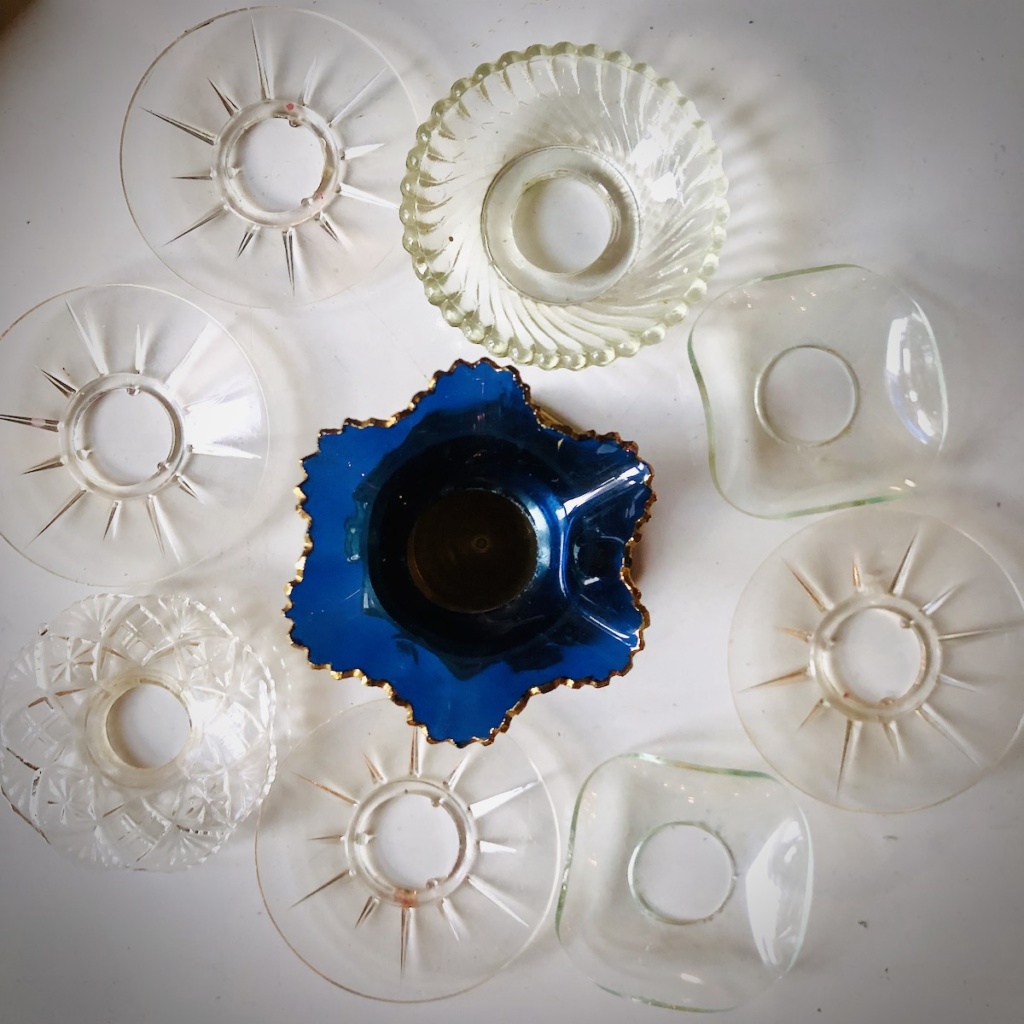 Perhaps the most atypical find were these vintage bobeches! These unique items are used to catch the wax from a taper candle. Some are plastic and some are glass but all are great to have in our inventory for someone looking to protect the surface under the candleholder.
You might think we found these two vintage tea pieces at the same place and time but that's didn't happen. They were at two separate thrift stores and found days apart but they do look so lovely together!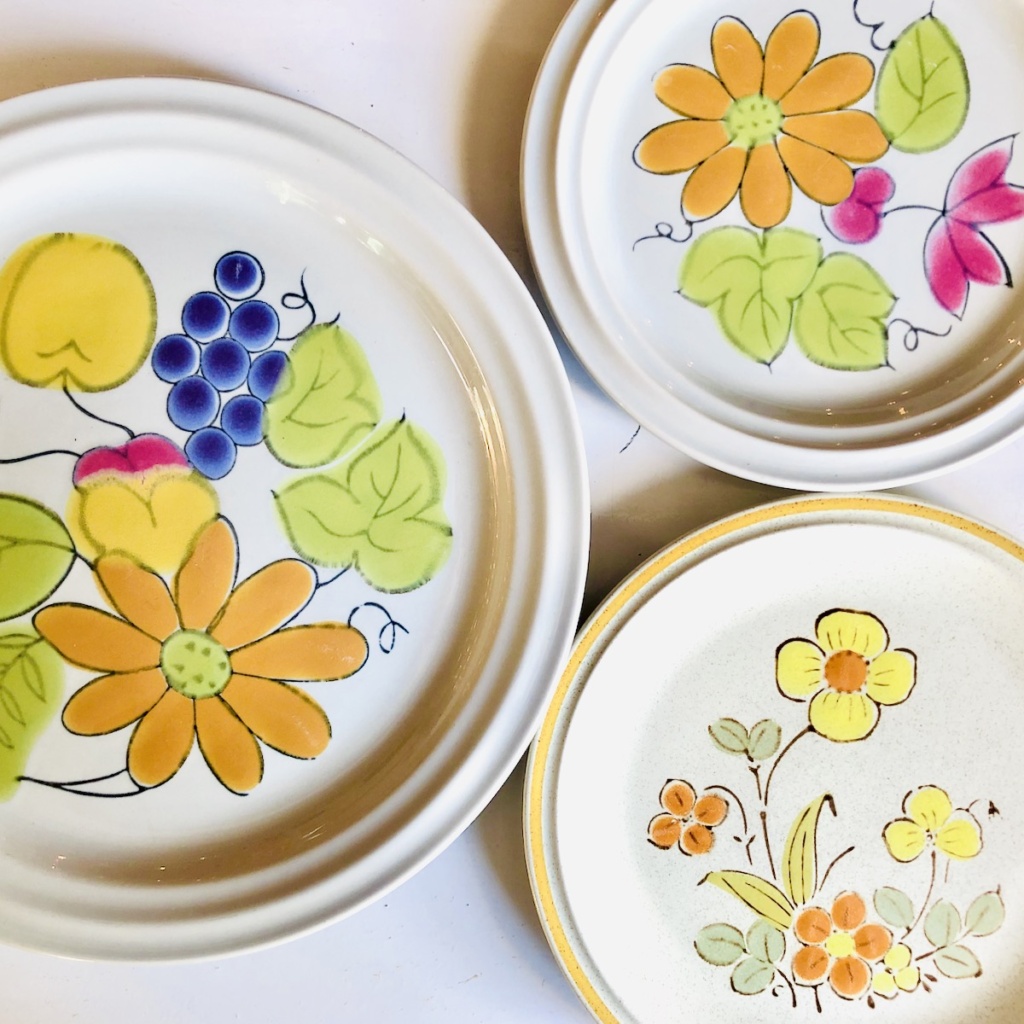 Finally, we came across these darling stoneware patterns. As vintage stoneware becomes more appreciated, we want to make certain we can accommodate our clients with enough for their guests!
Lastly, we've been contemplating our featured posts on Instagram and Facebook. Thanks to those who have chimed in – we hope to start soon!
---