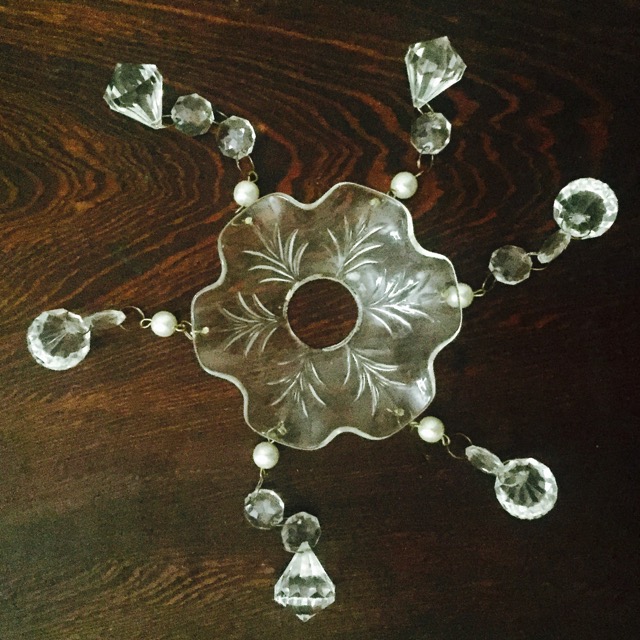 We learned a new word this week – bobèche.  It's such an elegant sounding word – pronounced as bō-ˈbāsh – and it's something you've probably seen but didn't know that it had such a cool name.  So, what is a (now practice saying it) bobèche?
A bobèche is the collar placed under a candle or light and adorned with crystals and pretty do-dads. The collars might be made from plastic, glass, or metal. Fun, huh?  They make any brass, pewter, silver, and glass candle holder look so glam!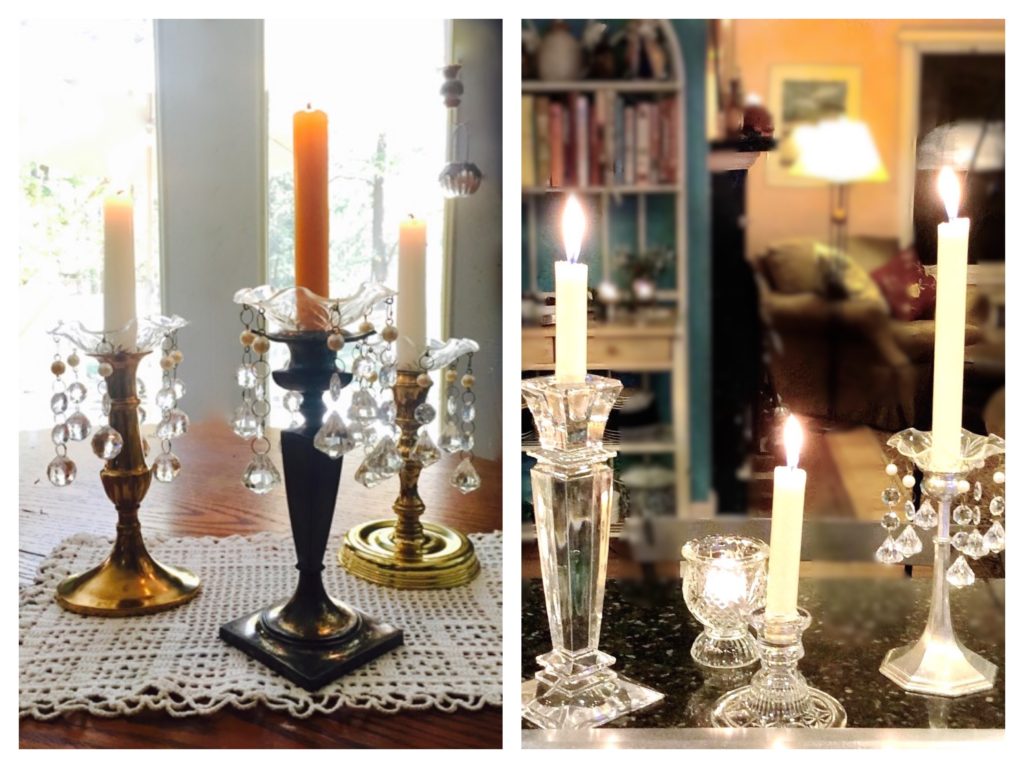 After experimenting with our collection of bobèches, we are itching to try out a few ideas. We're not ready to share them just yet except to say we've seen some pretty crystals that match the colors of our vintage jewel-toned goblets. Oops, we probably said too much. 

  In the meantime, after this tumultuous week, this empowering quote has given me new purpose.
Thinking will not overcome fear but action will.
~ W. Clement Stone
Wishing you all a terrific week.
---