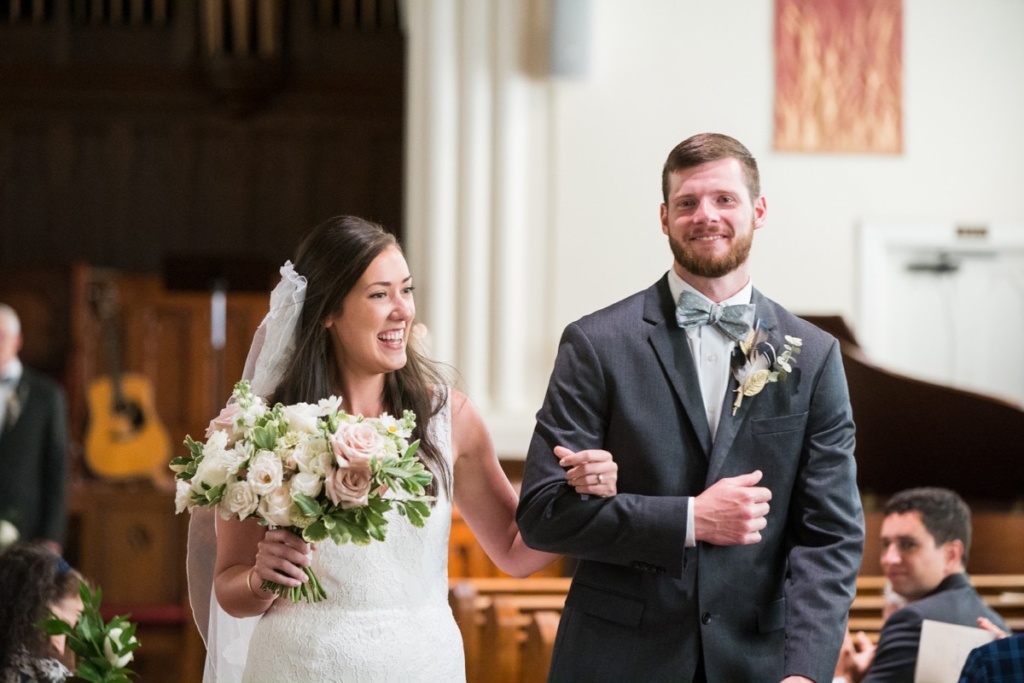 Love is the most important thing in the world but baseball is pretty good – Yogi Berra
It was a beautiful June day – perfect for the artistic teacher and outdoorsy soon-to-be physical therapist to begin to their lives together as a married couple. College sweethearts, Jessica and Stephen, pledged their love for each other at the Trinity Avenue Presbyterian Church with friends and family in attendance, then we all skipped over to the Rickhouse to celebrate with this sweet couple.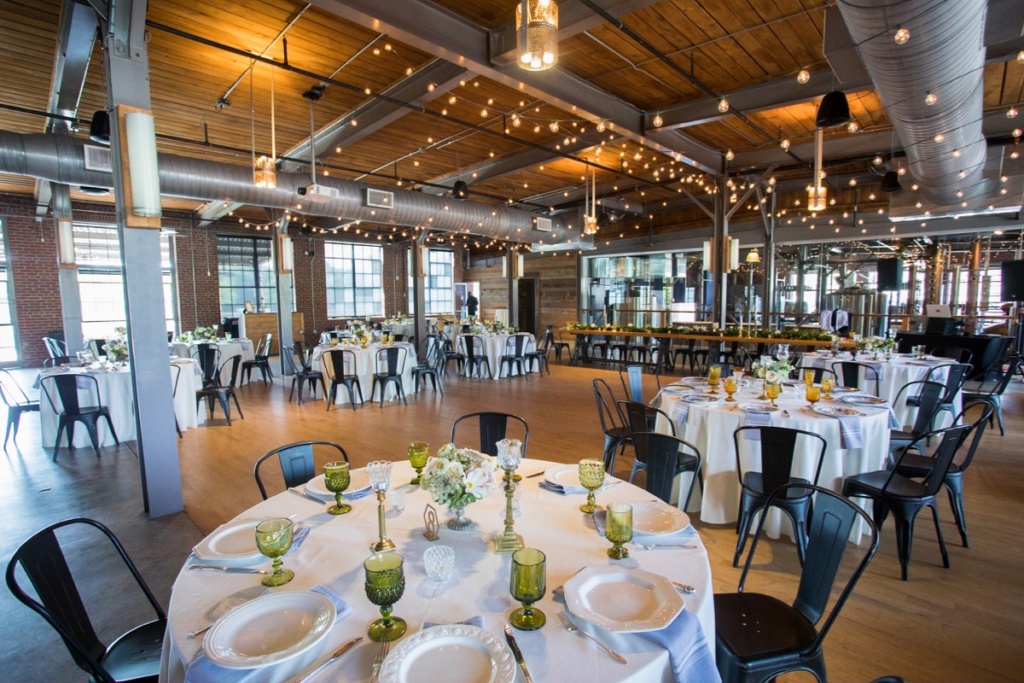 This love-filled day was captured by Photography by Bellagala and we are so pleased to share their photos with you. As a friend of the family, we happily set the reception tables and arranged the vintage dessert stands for donuts, the couple's favorite treat, before joining in the festivities.
Jessica and future sister-in-law, Melanie, designed these lovely, colorful tables. Notice the three vintage table designs – one with gold embellished plates and brown goblets, a second with blue & white plates and amber goblets, and the third with white stoneware and green goblets. With the beautiful floral centerpieces by Color Fields Farm and our brass candleholders topped with clear votives, the tables sparkled!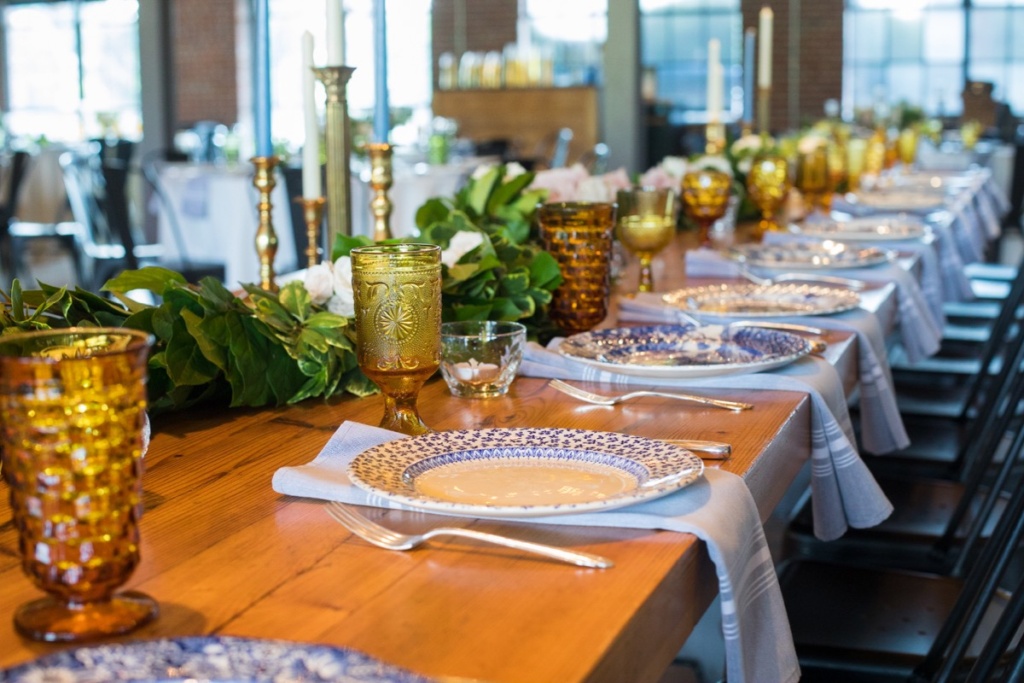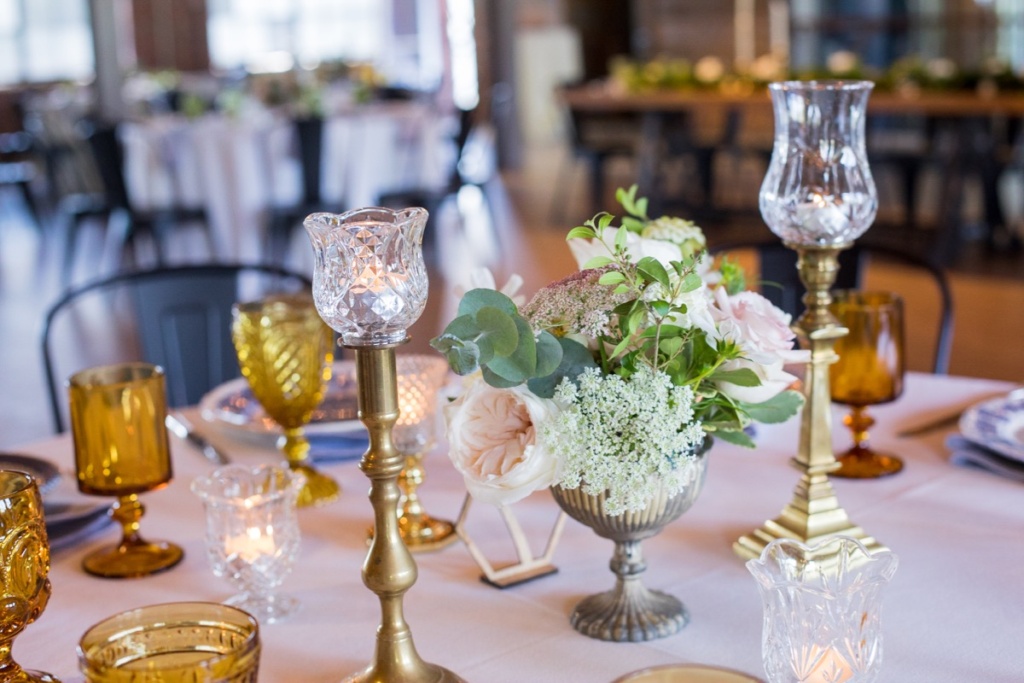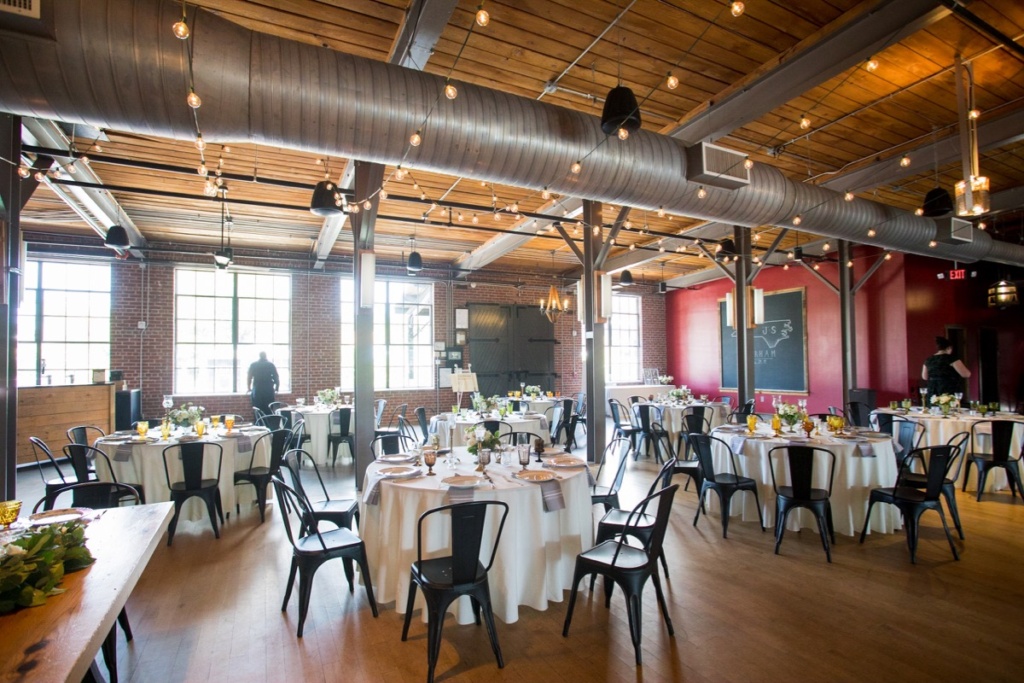 Congratulations, Jessica and Stephen! Here's to many joyful, fun adventures ahead!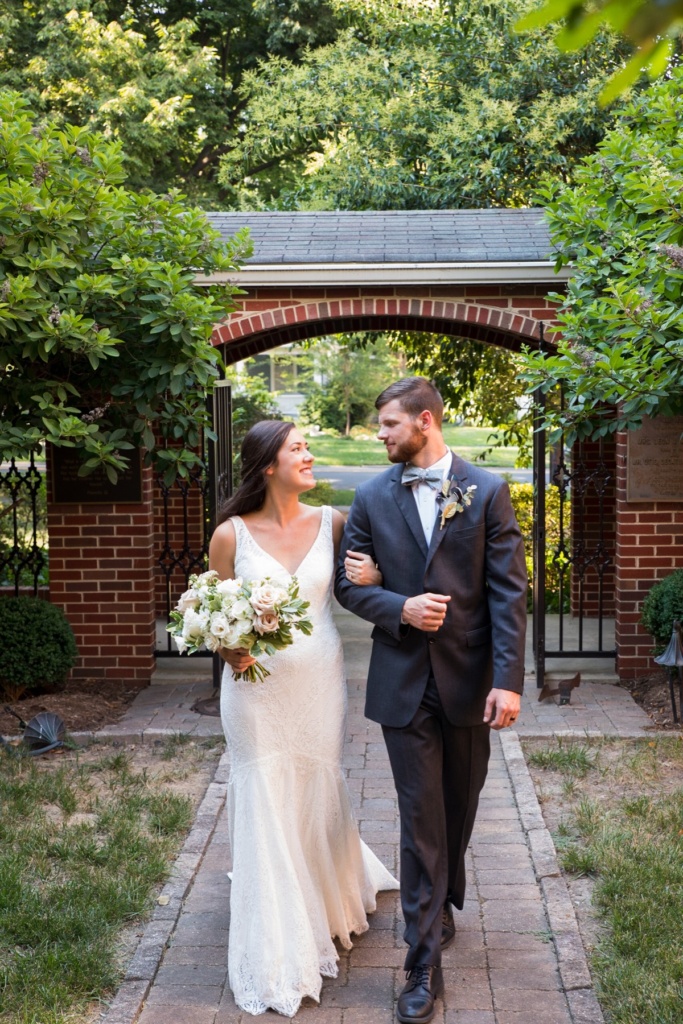 Venue: @rickhousedurham
Photographer: Photography by Bellagala
Coordinator: @unearthedevents
assisted by: @paisleyandpearlevents
Caterer: @picnicdurham
Servers: @topoffevents
DJ: @plamoremusicdj
Photobooth: @snapitphotobooth
Florals: @colorfieldsfarm
Vintage: @southernvintagetable2
Linens: @americanpartyrentals
Church: Trinity Avenue Presbyterian Church
Donuts: @krispykreme
Lighting: @getlitspecialeventlighting
Special thanks goes out to the amazing team who helped set the tables at the Rickhouse – the Yayas, Jay, Betty, Carolyn, Priscilla, and Sarah. Ya'll are supastars!
---