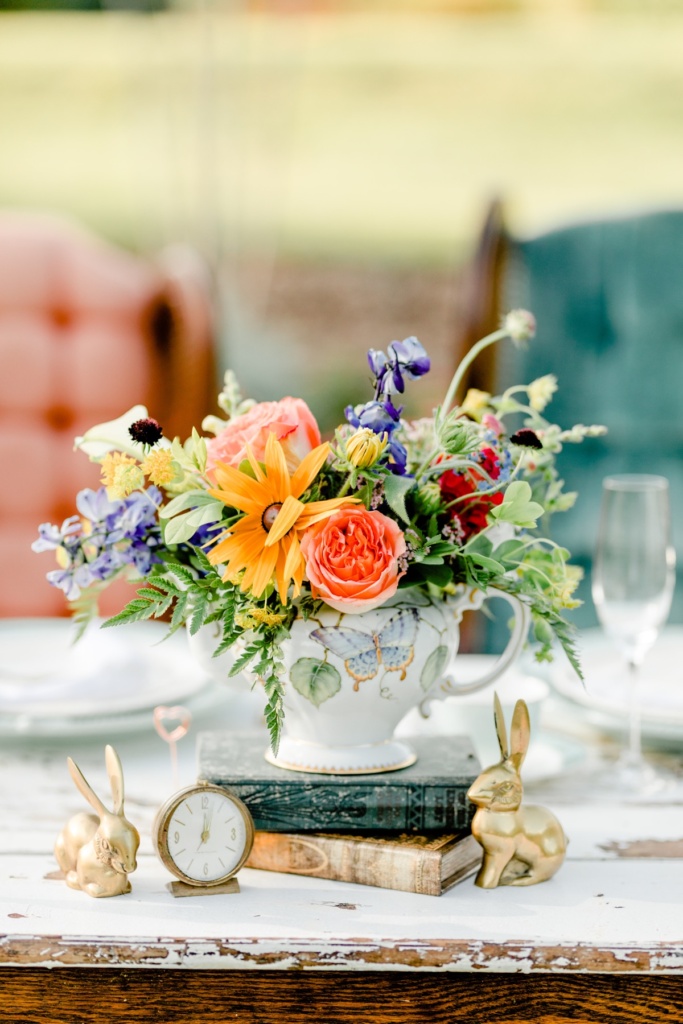 The Tea in Wonderland styled shoot, creatively orchestrated by Stephanie of Beauty and The Budget Events and Ariel Kaitlin Photography, is colorful, playful, and truly delightful! We loved seeing Ariel's photos as did the editors of The Carolinas Magazine because they chose this shoot to be featured in their magazine!
With this publication, The Beauty and the Budget's blog post, a video by Jared Cook's Films, and Revelry + Heart's behind-the-scenes video, you will enjoy this shoot from multiple perspectives. Today's post will focus on Southern Vintage Table's vintage decor items and vintage tableware chosen by Stephanie for the shoot.
When Stephanie contacted us, we invited her to visit our studio to "go shopping" for the vintage pieces she'd like to use. We love seeing how our vintage decor is sprinkled in these photos and are thrilled to share them with you!
Vintage frame, bottles

Vintage mirror

Vintage typewriter

Vintage frame

Vintage petite art

Vintage brass bunny, cloak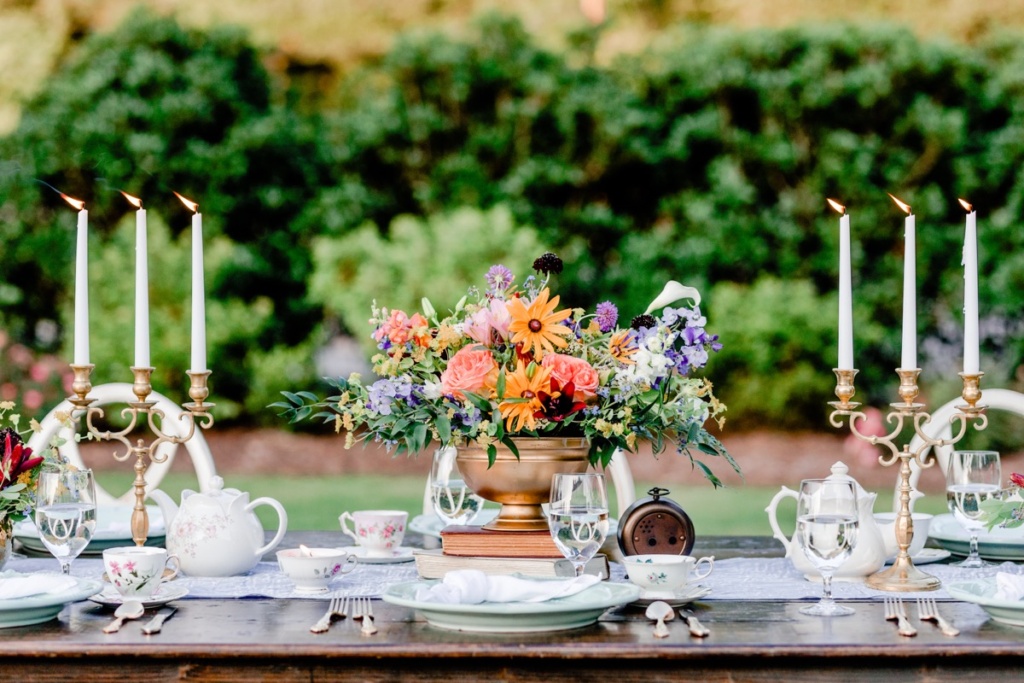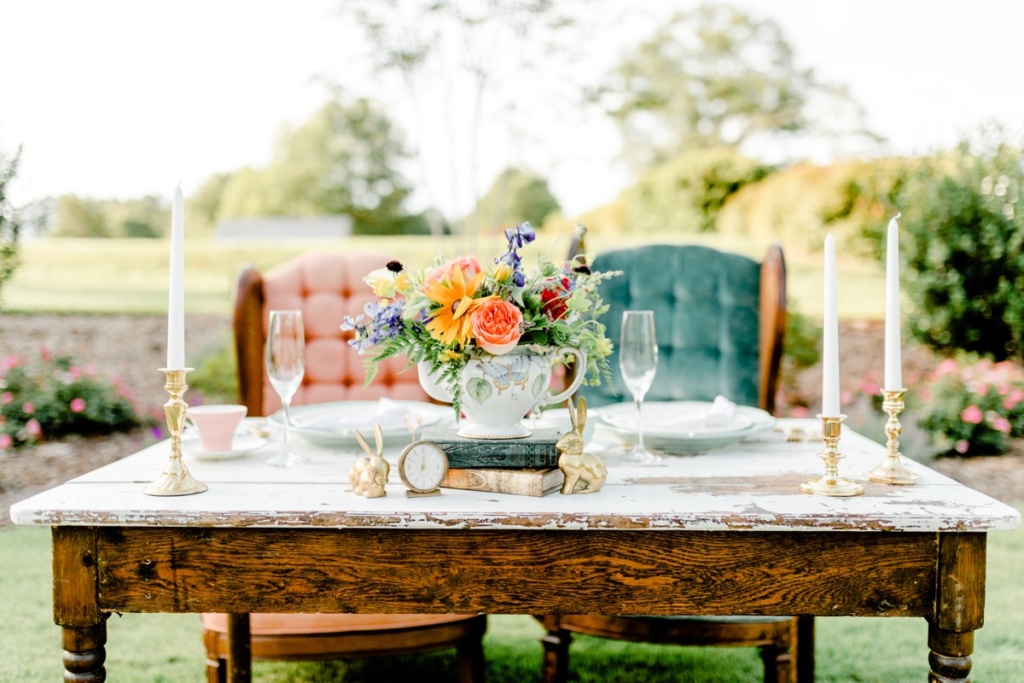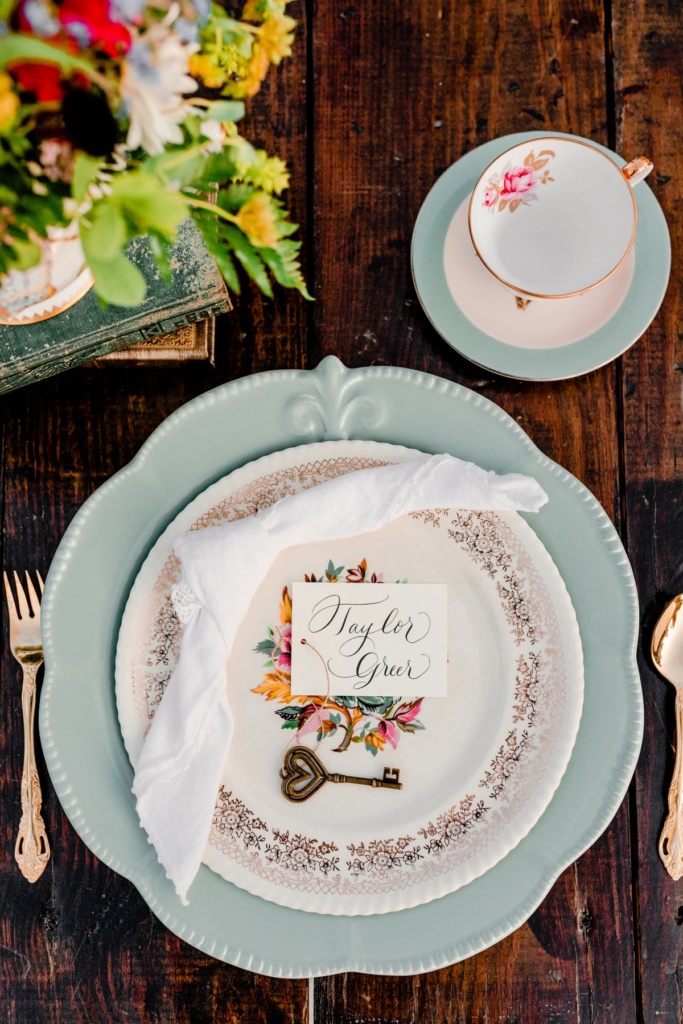 Thanks to all for your part in creating such a fun, whimsical shoot, especially Stephanie of Beauty & The Budget Events and Ariel Kaitlin Photography! We look forward to future collaborations!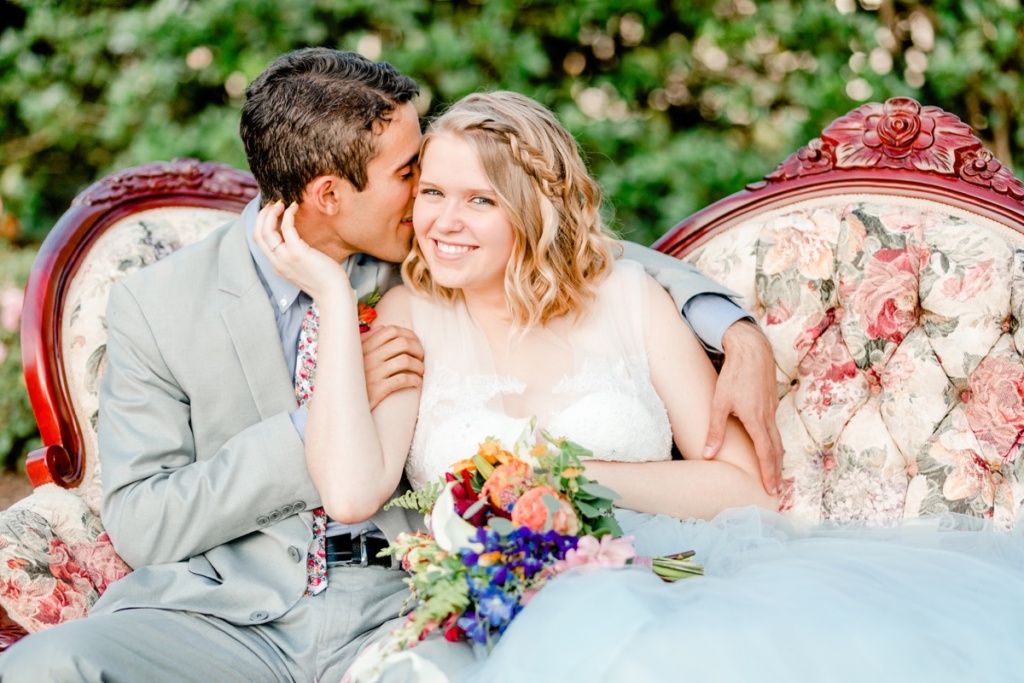 Venue: Walnut Hill
Wedding Planner: Beauty & the Budget Events
Photographer: Ariel Kaitlin Photography
Videographer: Jared Cook Films
Florist: Springwell Designs
Officiant: Liz Grimes of All Faiths Wedding Officiants of the Triad
Cake: The Crepe Cakerie
Cupcakes: Cupcakes d'Amour
Macarons: Main Street Cake
Structural Rentals: Party Reflections
Lounge Rentals: Moon & Oak Rentals
Tabletop Rentals: Southern Vintage Table
Bartender: Celebration Sidekicks
Entertainment: The Amazing Magic of Wayne Anderson
Bridal Skirt: Mr Pretty Skirt
Groomswear: Knotty Tie Co
Hair & Makeup: Heather Hall HMUA
Stationer: revelry + heart
Calligraphy: Yellow House Calligraphy
Model Couple: Andrew & Morgan Ruiz
---