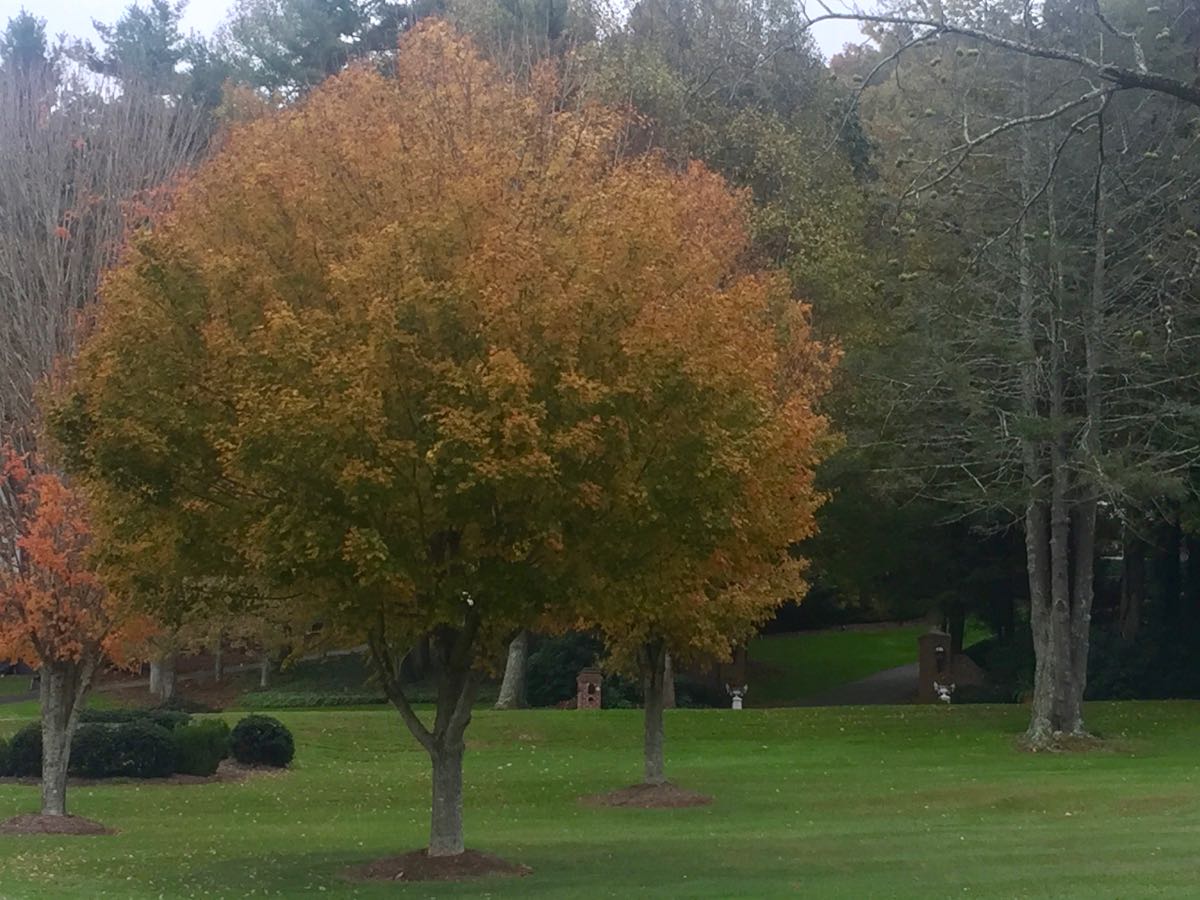 Whew! We've been on the road again this weekend and this time we headed to the beautiful mountains of Hendersonville. Our destination was the Kenmure Country Club and the vista was spectacular. The foliage was tinged with yellows and oranges, the cool autumn weather was refreshing, and the company couldn't have been more perfect.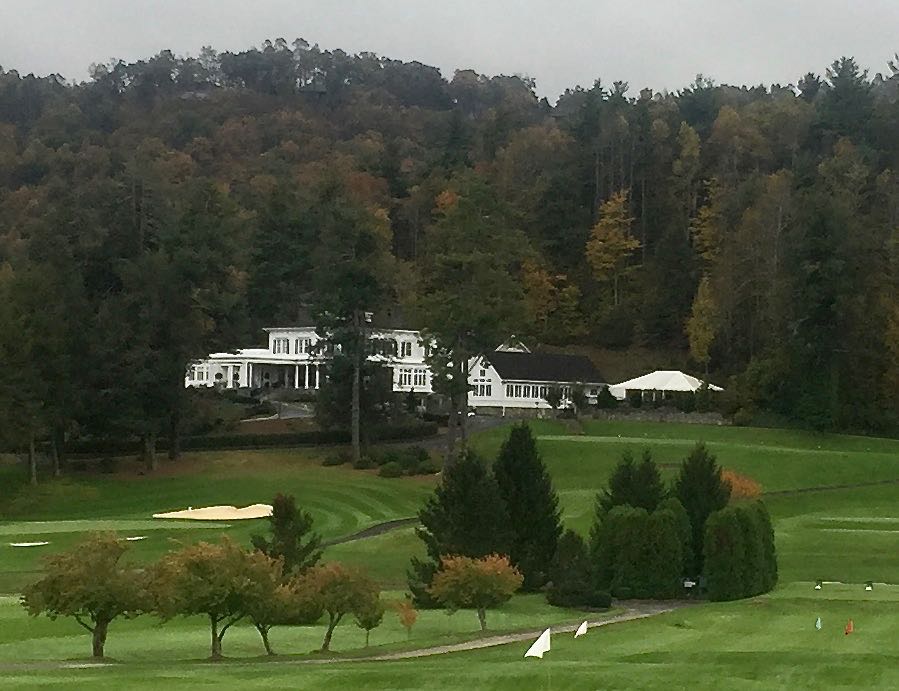 After loading the van to the hilt with place settings for 175 guests, Priscilla and I began our westward journey Thursday afternoon. Along the way we stopped for lunch at a restaurant that just so happened to be near a thrift store  

  and arrived, via the more scenic backroads, to Kenmure in the early evening.
The tables were all ready for us and we meticulously set them with our vintage plates and goblets. The head table donned our blue and white collection while the guest tables featured a more eclectic mix of patterns. These photos are missing the floral arrangements and soft candlelight so we'll be sharing an updated gallery in the weeks to come. Can't wait to see them!!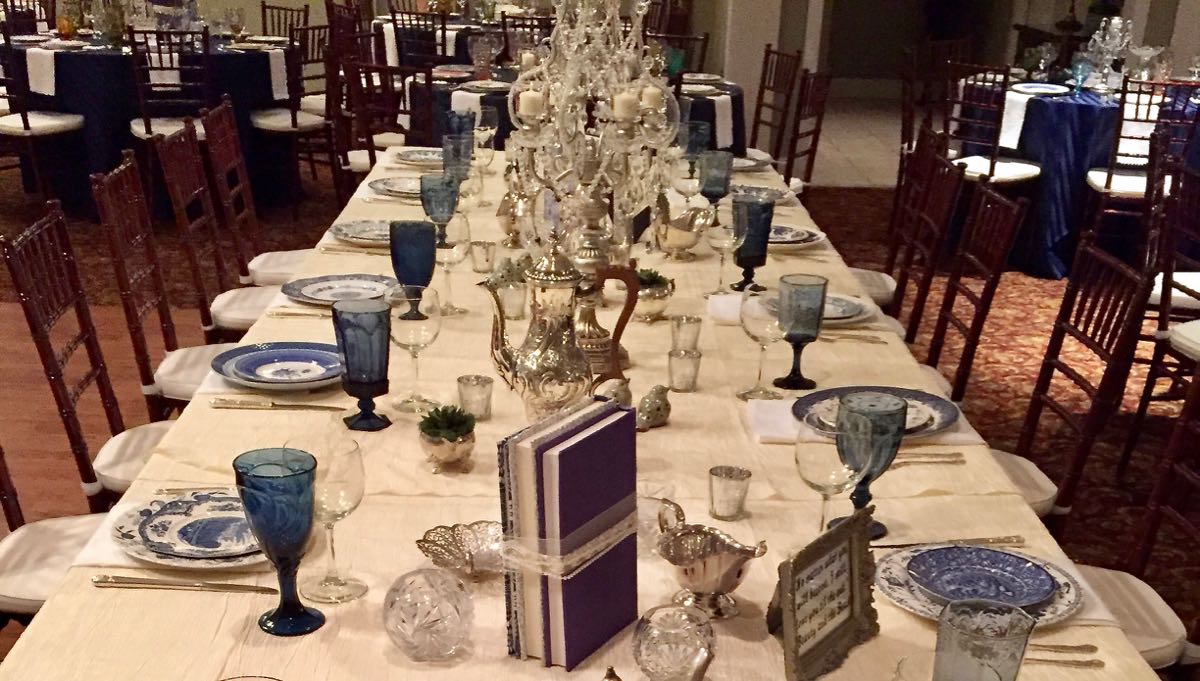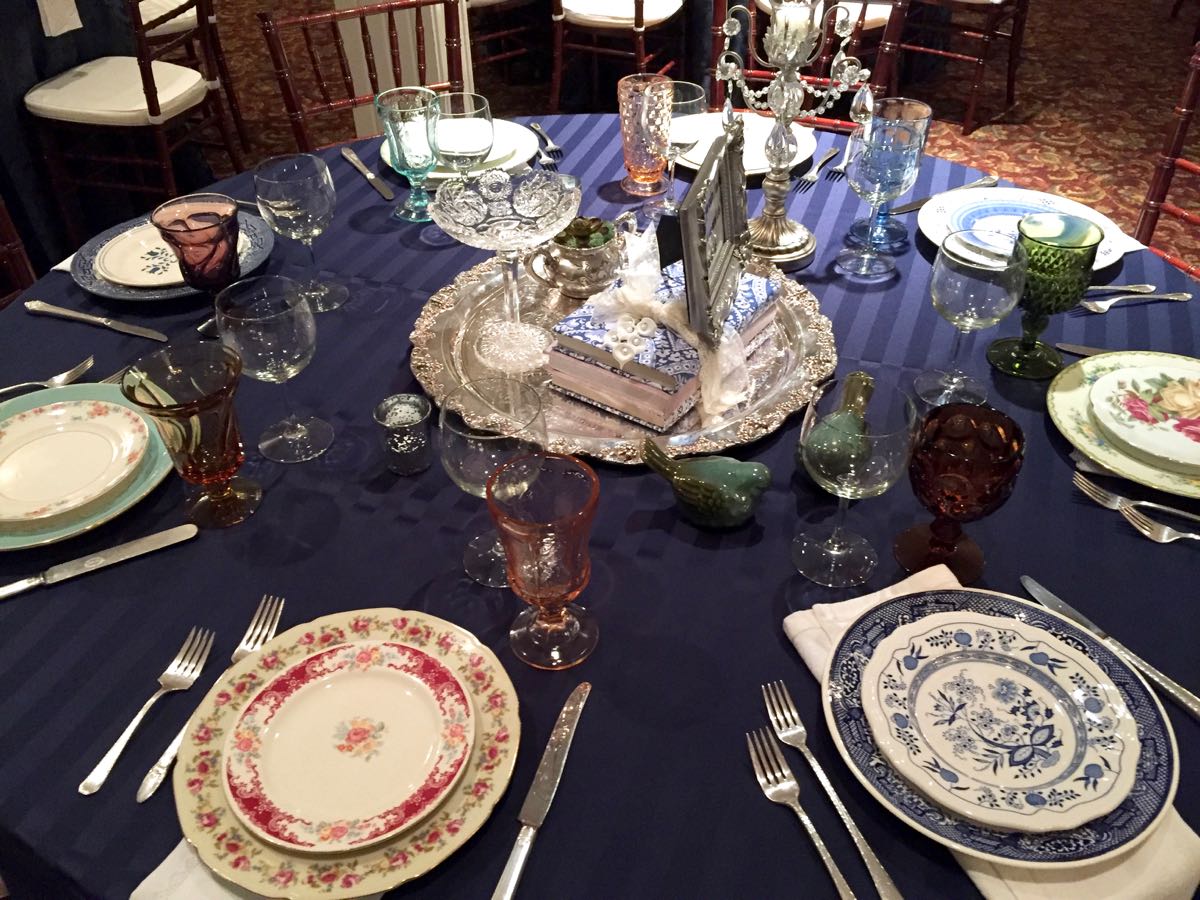 Following a restful night at a charming AirBnB home, we excitedly began exploring the thrift stores in the area. Over the course of three days, Priscilla and I browsed through 8 or so stores – some high end, some more junk, and all worth the time! What was our find of the weekend? A medley of  terrific vintage napkins – including ones with some groovy prints for our growing bohemian offerings – and a gorgeous set of china from Germany.
These last two weekends have shown us that traveling to destinations is a service we can happily accommodate, especially if it includes a day or two of exploration and delicious meals shared with a kindred soul! Thank you, Taylor and Priscilla, for two delightful back-to-back weekends!
Planning a wedding in the "beyond" region of our studio and want a vintage look? We may be able to help!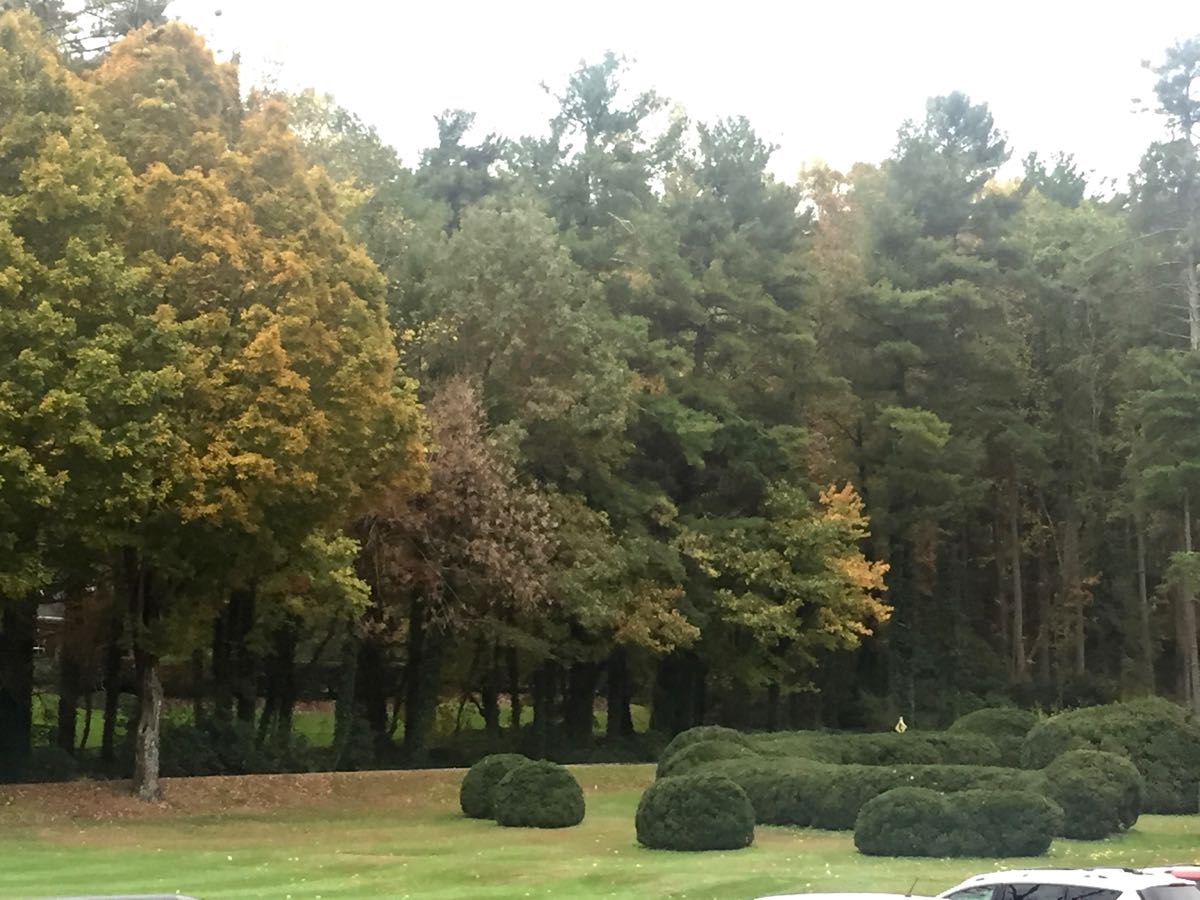 ---