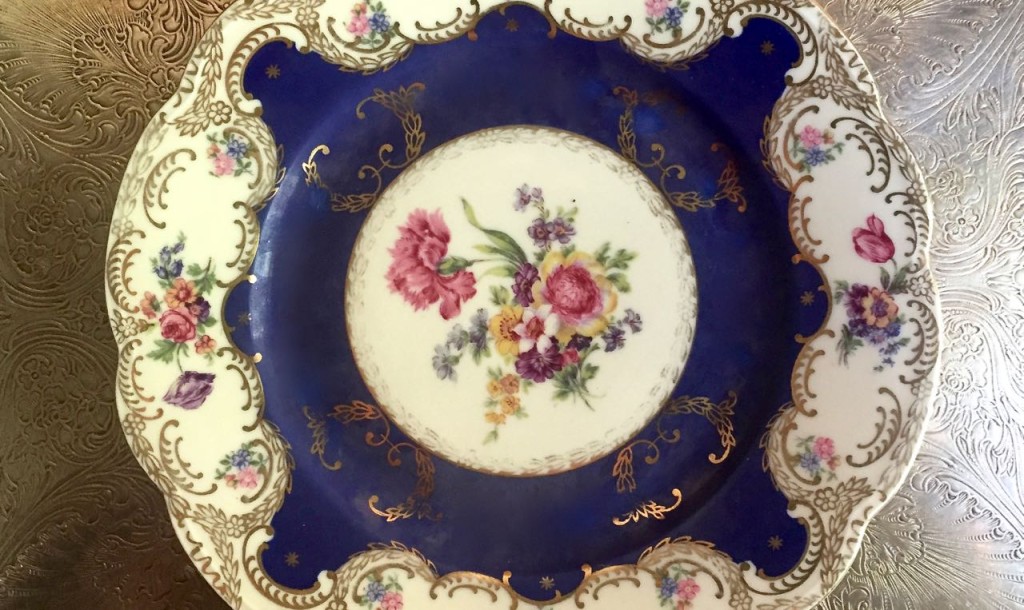 Lately, more times than not, I have walked through a thrift store without finding anything to add to our vintage collections. Yep, I swept through the shelves and swept right out the door. Admittedly, mixed emotions were at play – disappointment and relief. Disappointment because I didn't experience that "Wow, that's cool" moment to the revelation, "Whew! Nothing I couldn't resist today."
However, things changed over the past few weeks. These additions fed our love for the hunt while adding some pretties and functional needs. Here are 5 treasures we found and the biggest prize is the last!
---
Find #1 – More colored vintage goblets.
Vintage glasses and goblets are hot-hot-hot right now and we totally get why.  Look at their texture, their color – and they look so beautiful on the table.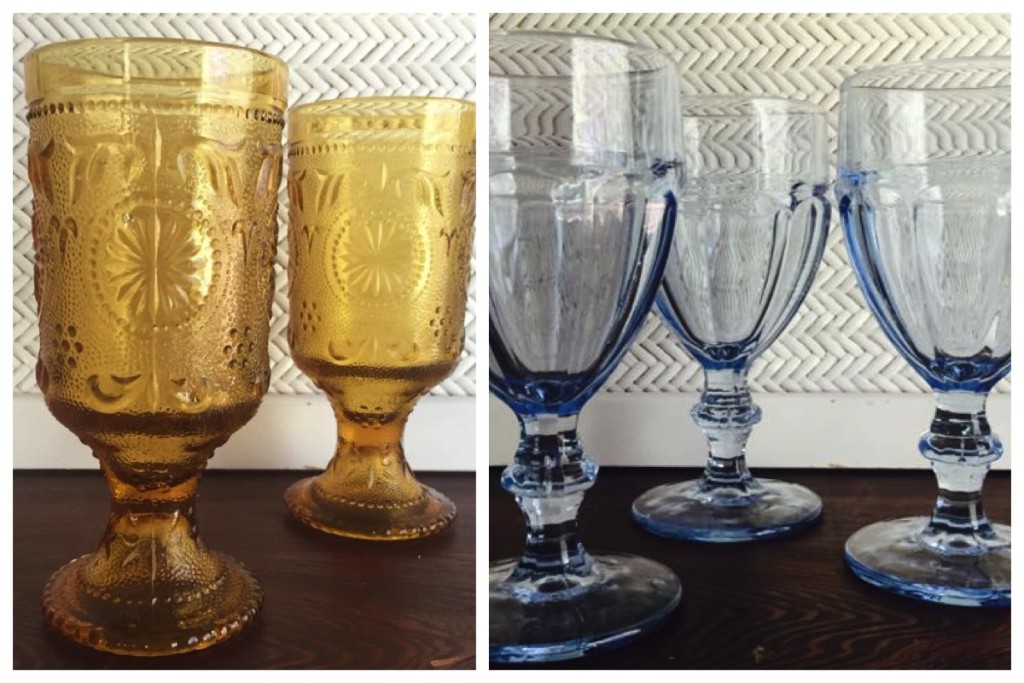 ---
Find #2 – Silver-plated Sets of Vintage Candleholders
Within one week we found these two silver-plated candleholder trios.  We love these as a set but they also look terrific mixed in with our other patterns.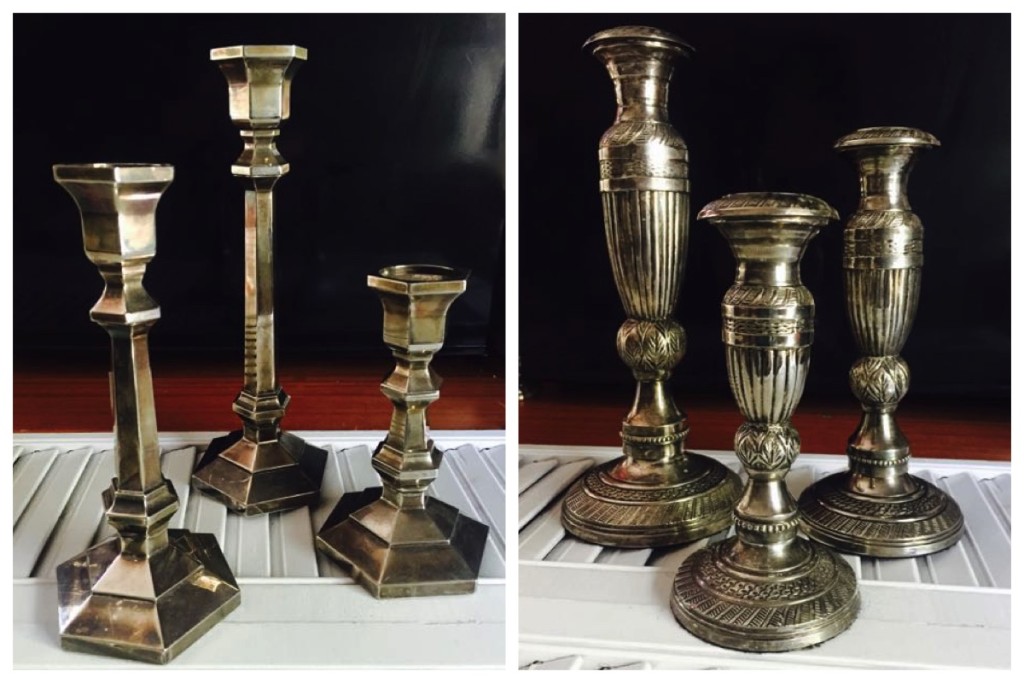 ---
Find #3 – Vintage Milk Glass Stand or Vase
Don't you love it when you have something that can be used in more than one way?  Judging from the orientation of the embossed florals on this milk glass item, it is probably intended to be a stand for a bowl or dish, but turned upside down, it can also hold a beautiful bouquet of flowers!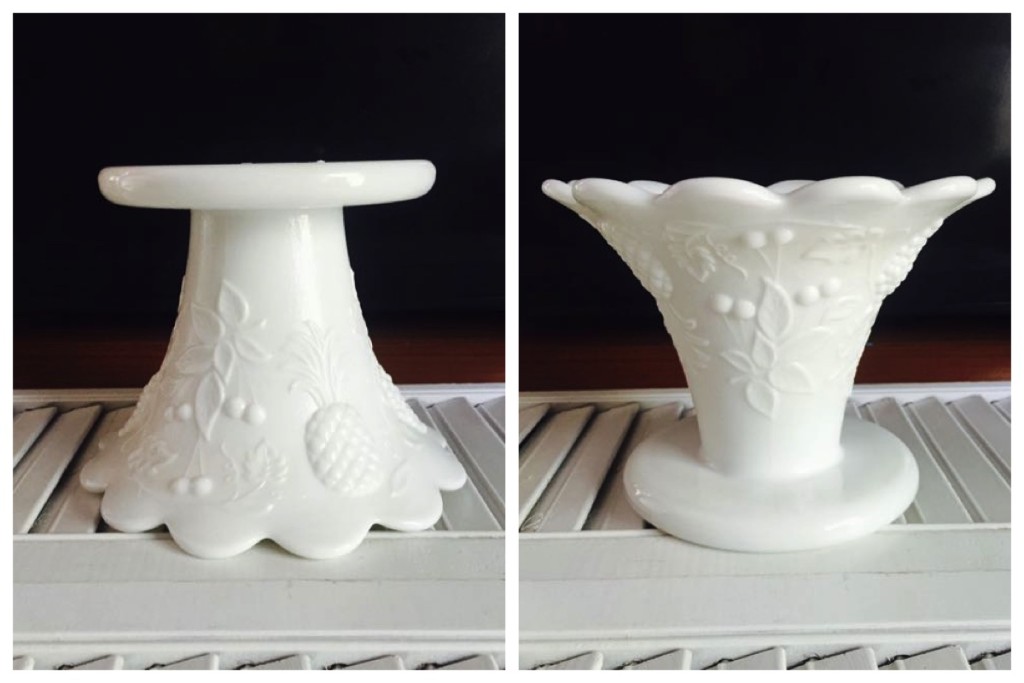 ---
Find #4 – More beautiful vintage china patterns!
Take a look at the top vintage salad plate – it's a beauty!!  We also found one more vintage blue & white, a new Blue Ridge Pottery pattern, and several all-white ones.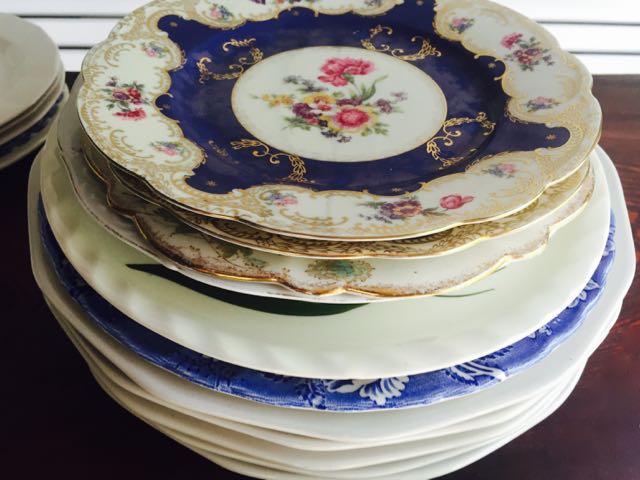 ---
Find #5 – This one is definitely not sexy but it's our most treasured – glass crates!
We have never found glass crates at a thrift store – never. But, these past few weeks we have picked up 6 – amazing – at 3 different stores!!  Not only are these used to store and transport our vintage goblets, they can also be used to transport other items such as bud vases and votives.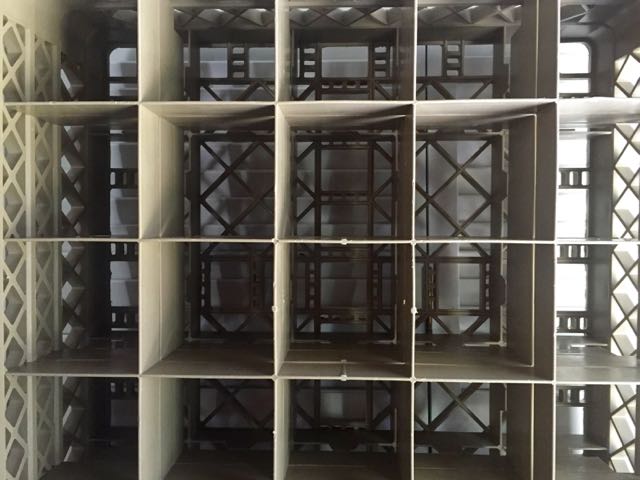 ---
Thanks for visiting and have a fabulous week!  We'll be excitedly getting ready for a styled shoot this Friday with the awesome Stacy Newburg of Events by Memory Lane. Whoo-hoo!
---