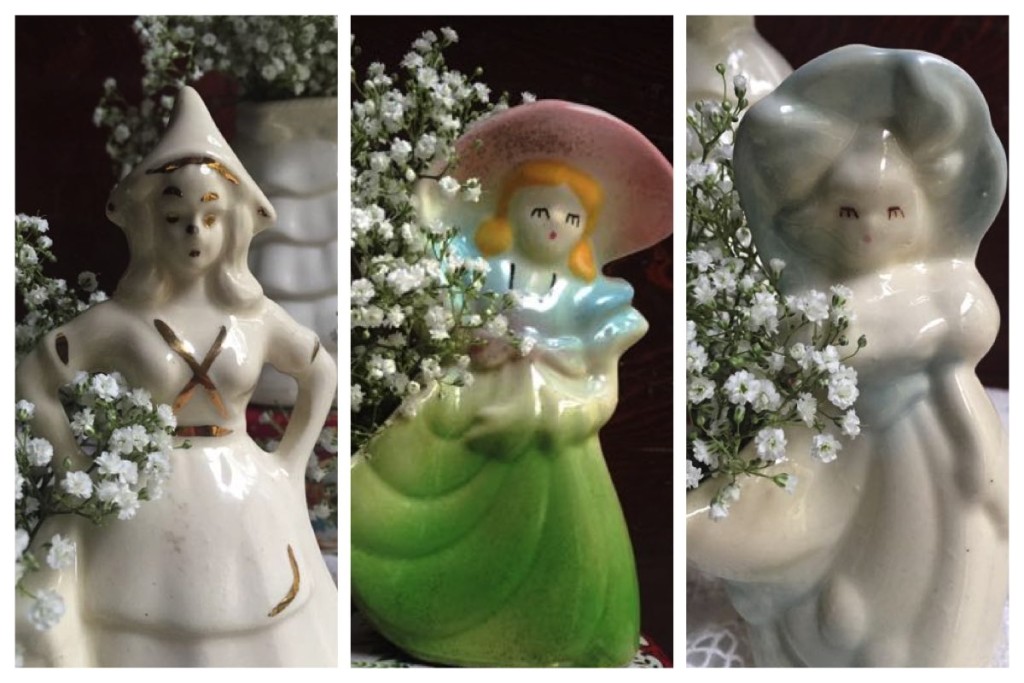 We have a new infatuation – vintage girl flower vases and planters. With their simple lines and faces, the six in our collection are oddly adorable. They have this quaint vintage look that we love!
The only vase with any identification is the one below.  She was made in Czechoslovakia and her story is very interesting! Here's an excerpt from Kovels regarding her mark, Erphilia.
Erphila is a mark found on Czechoslovakian and other pottery and porcelain made after 1920. This mark was used on items imported by Ebeling & Reuss of Philadelphia, a giftware firm that was founded in 1866 and out of business sometime after 2002. The mark is a combination of the letters E and R (Ebeling & Reuss) and the first letters of the city, Phila(delphia). Erphila is one of many marks used by American importers. Many whimsical figural pitchers and creamers, figurines, platters, and other giftwares carry this mark.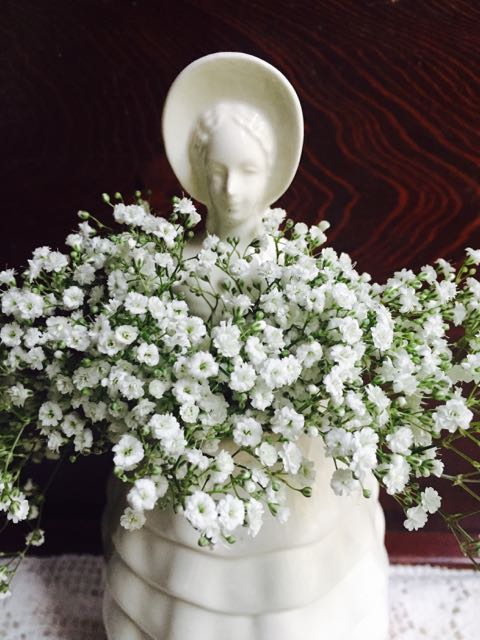 The rest do not have any identifying marks and after hours of researching, their origins remain a mystery. With the exception of the one from Czechoslovakia, our educated guess is that the others were made during the 1940s-60s, probably in the USA. There were many pottery and china companies during that time in America, many of which are no longer operational. We did pick up a few names of companies that made figurines and planters – NAPCO, Royal Copley, Treasure Craft, Shawnee Pottery, Hull – but we really have no clue as to who made these specific cutie-pies.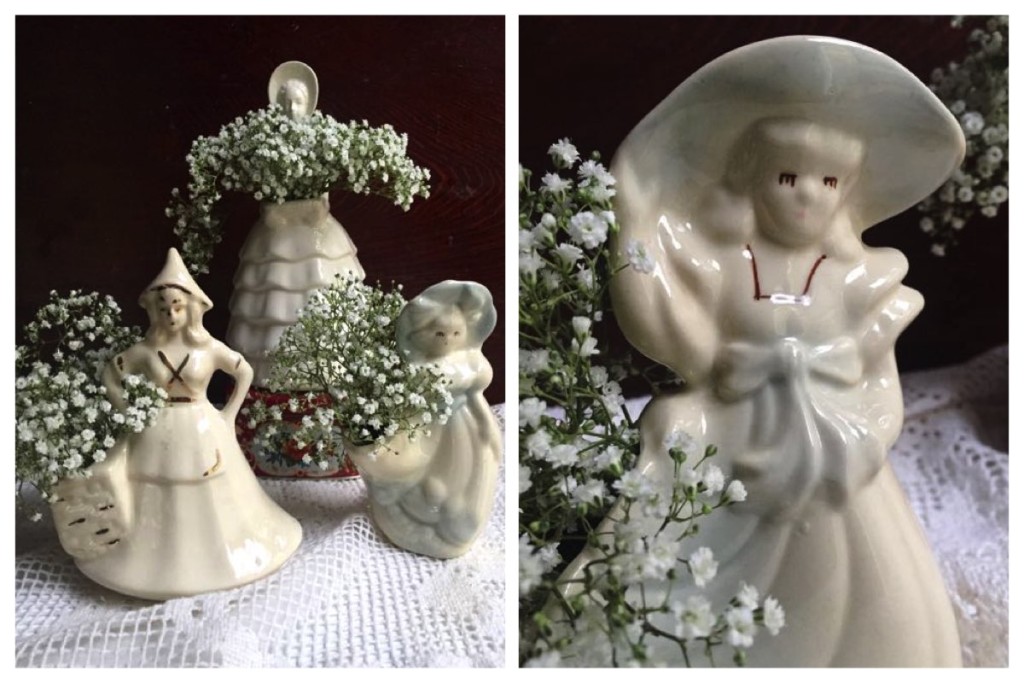 These mysterious lovelies, as well as our other vintage vases, are available for your guests to also adore!
PS – Still updating and revising our inventory pages – newly added is our Vintage Suitcases & Such. Here's your invitation to take a look!
_____________________________________________________________