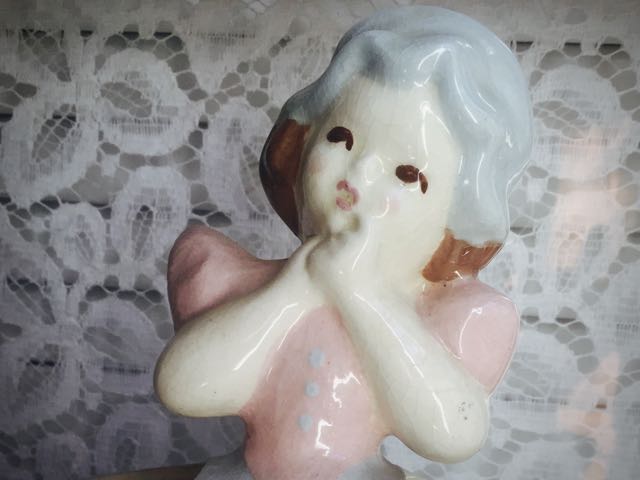 Serendipity: Such a beautiful word describing the occurrence of events by chance.
I like to think it's the energy you put out into the world returning your energy with love.
― Steven Aitchison
---
As part of our vintage china rental business, we routinely pop into the local thrift stores.  We know, a pretty tough assignment and admittedly, something we do love!  As our inventory is pretty well stocked, we're mostly browsing for unique pieces that fill a niche in our offerings. Thrift store serendipity struck this week because we came across three very wonderful vintage items, all coincidentally connected. Two are related to last week's post about our vintage girl vases and the other was linked to a casual conversation I recently had with my husband.
Well, the first find was a girl vase!  I almost didn't notice her because she is so much larger than the petite ones we have. Standing almost 10 inches tall with two openings for her flower bouquets, she is indeed very sweet!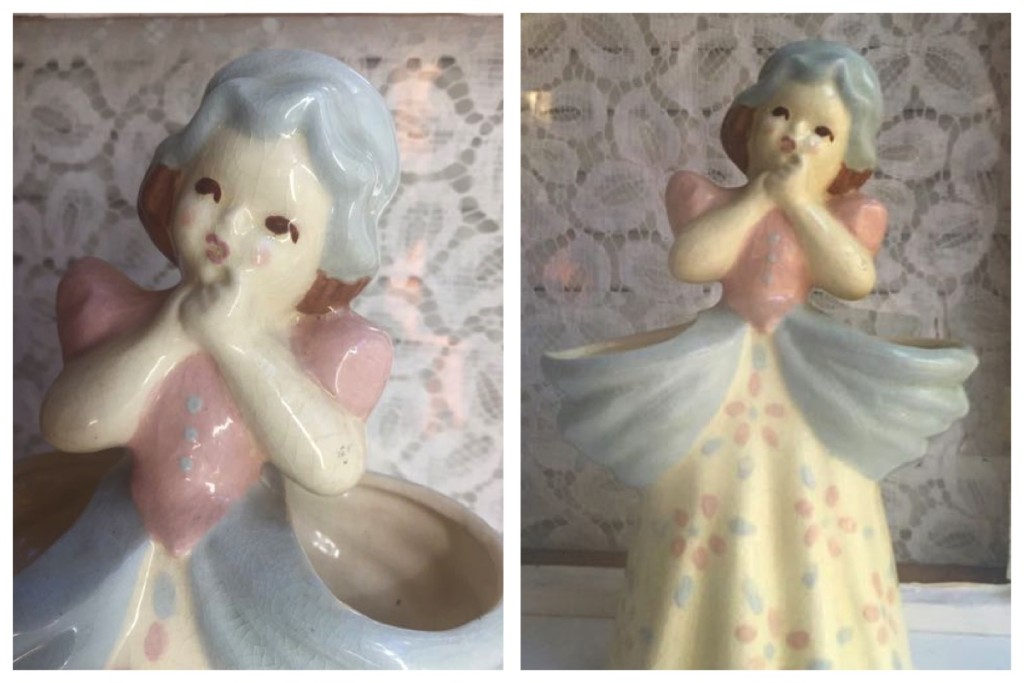 The other connection to last week's post was the Erphila mark.  In almost three years of regular thrift store shopping, we have seen this mark only once and that was on one of the girl vases featured last week.  This week we found this pretty vase with the Erphila mark.  As you see, this footed vase was made in Bavaria and, as shared last week, the Erphila mark refers to the owners of the import company with the E and R being the first initials of their names, and Phila referring to Philadelphia where their business was located.  Can't wait to see a beautiful bouquet in this one!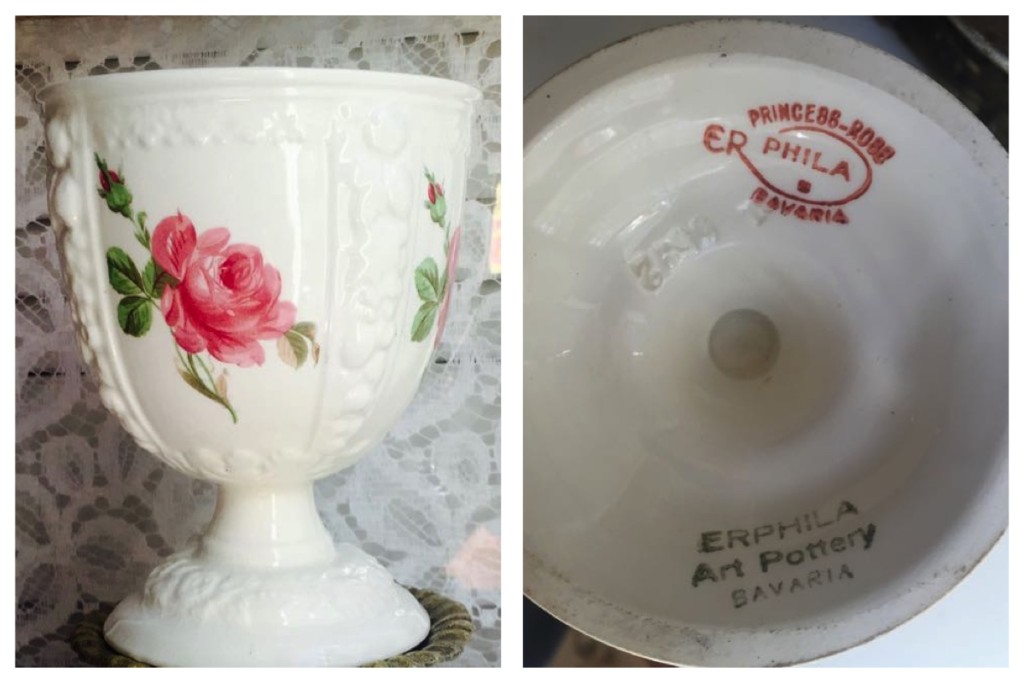 The final lucky find was a cup and saucer. We have a sincere appreciation for Blue Ridge Pottery because of its charming history, shared in a post last year.  I was showing a plate to my husband this past week and mentioned that I haven't come across any Blue Ridge cups and saucers. Yep, that changed – came across four cups and one saucer – at separate thrift stores, too!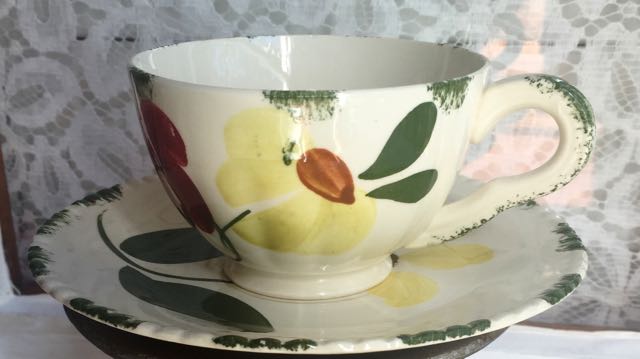 Thank you, cosmos.  We will share these vintage treasures with great appreciation and love.
_____________________________________________________________