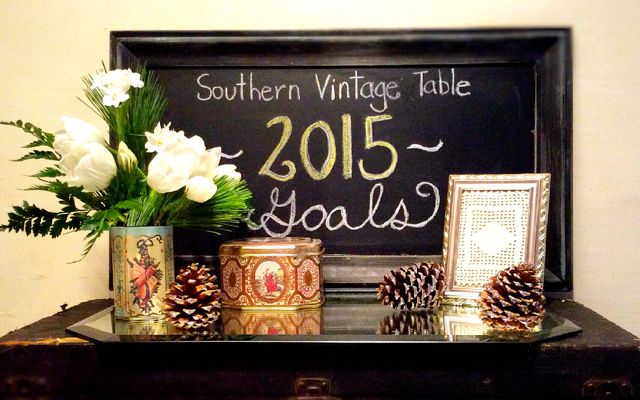 A new year is the perfect time to set a few goals and we have three major ones on our list at Southern Vintage Table. Here they are!
~ Goal 1 – Develop a "Table Decor" package ~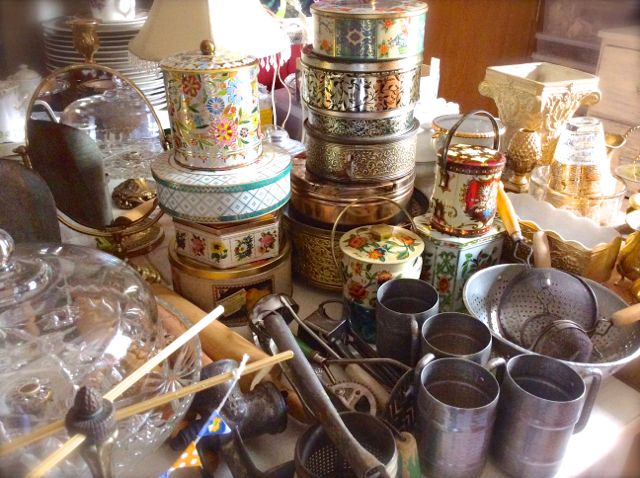 We have collected all kinds of cool, wonderful vintage doo-dads and small linens – tins, vases, books, postcards, coasters, votives, doilies, hats, gloves, small purses, small stands, candle holders, small frames – to use as table decor.  Our next step is to put together a "per table" package so clients can customize their own vintage look for their guest and serving tables.  If I haven't checked this off my list and you would like to know more, please let me know! I'll get right on it!
~ Goal 2 – Work on assorted DIY projects ~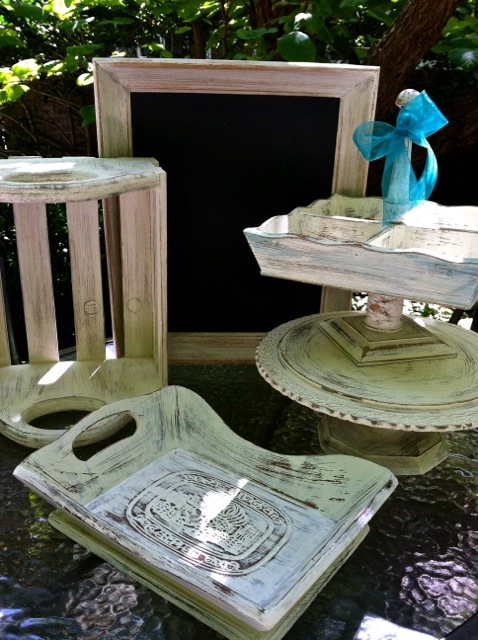 This one may be the most fun goal of the three but figuring out which ones to tackle first will take some time.  For instance, I found two 3-paneled dividers but both of them need a little work – one needs embellishing and the other needs to be repaired.  We also have a few wooden items that would look so much better with a distressed look and a couple of trumpets just waiting to be upscaled into something unique. Just waiting for some cosmic inspiration…
~ Goal 3 – Revamp our website and Pinterest Boards ~
H-u-u-ge job, I know, but it's time for a fresh look and we now have lots of terrific photos from this past year to showcase. I will be moving my business site to Wordpress but I have a lot to learn about how to do it.
Okay, my goals are out there which means I better start checking them off.  In the meantime, sending you wishes for a wonderful, happy and prosperous new year from
Southern Vintage Table!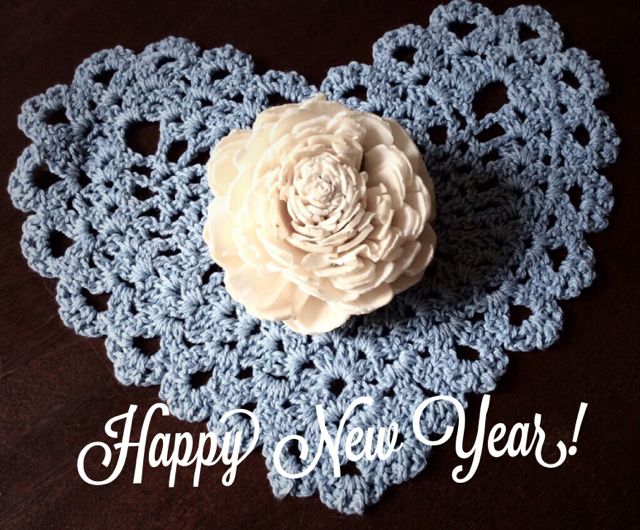 • — • — • — • — • — • — • — • — • — • — • — • — • — • — • — •