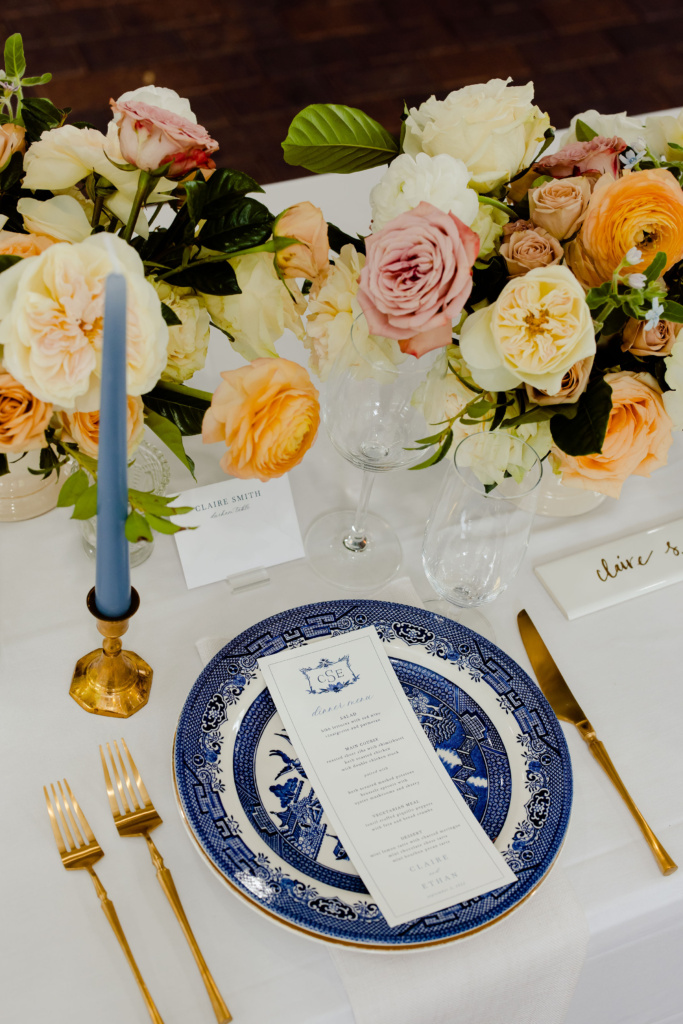 The classic combination of blue and white was featured in Claire and Ethan's gorgeous wedding at the historic Merrimon Wynne venue in downtown Raleigh. There's so much to love about their wedding day – the splendid weather, the stunning ceremony setup, the lush tablescape on the reception tables, and, of course, the blissful couple. These artful photos, courtesy of @mackensiemkern show us how dreamy it all was!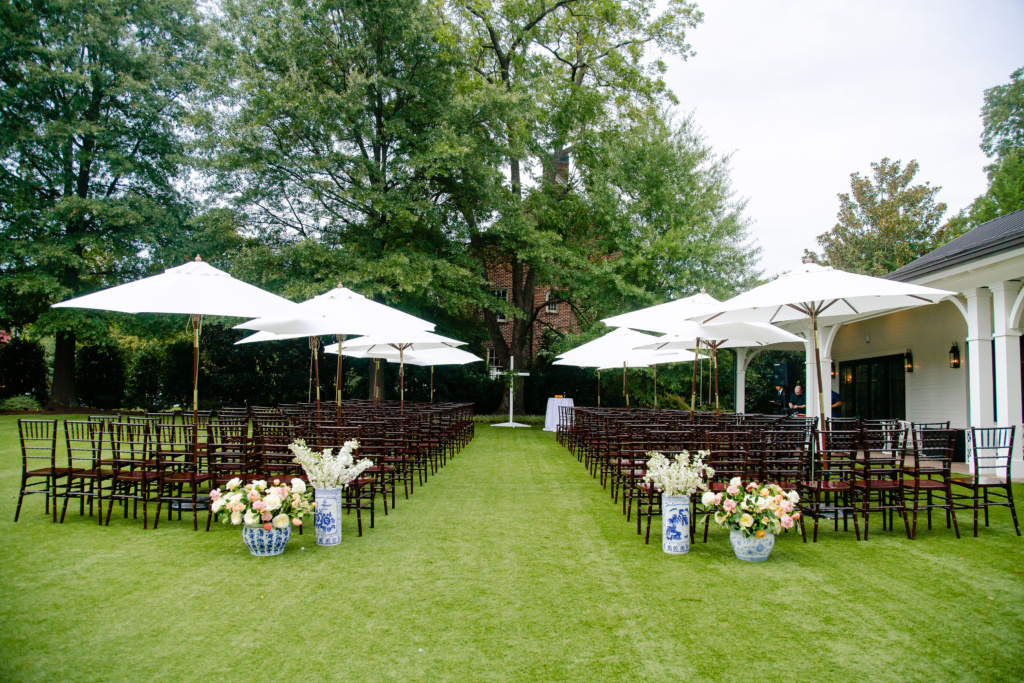 For their wedding, Southern Vintage Table provided the large floral vessels that first greeted guests at ceremony side and then were donned in front of the bride and groom's seats. Filled with exquisite florals from Hathaway Floral Designs, they were meant to be seen wherever the guests were.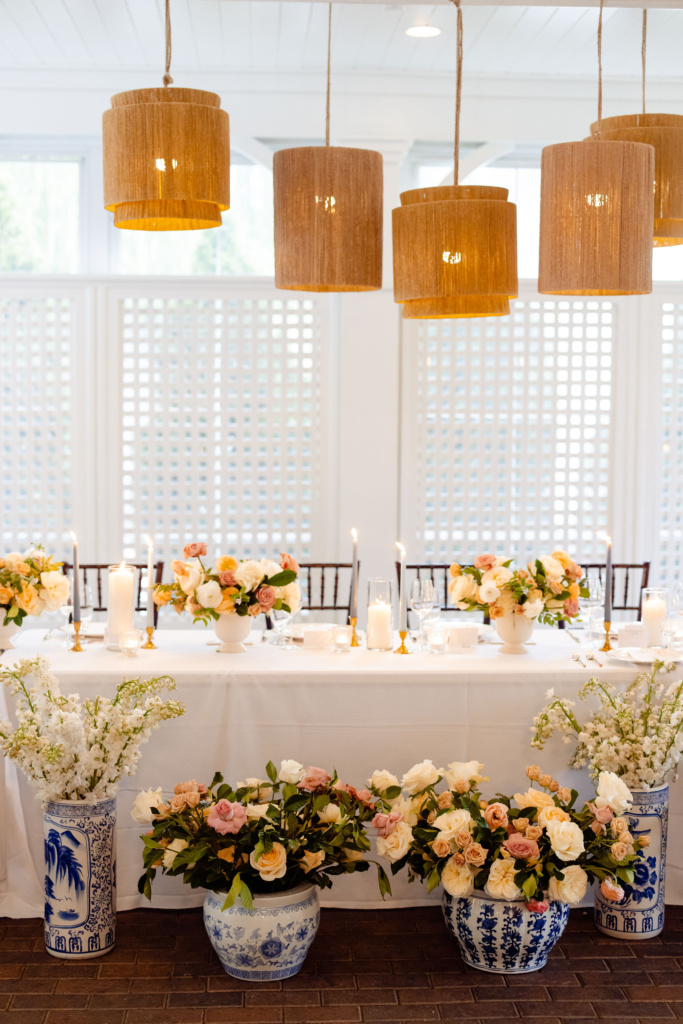 Since this was a plated reception, our vintage blue and white plates were presented to guests with their delicious meal prepared by AC Events. As seen below, those vintage salad plates offer a perfect hint of blue and white at each place setting.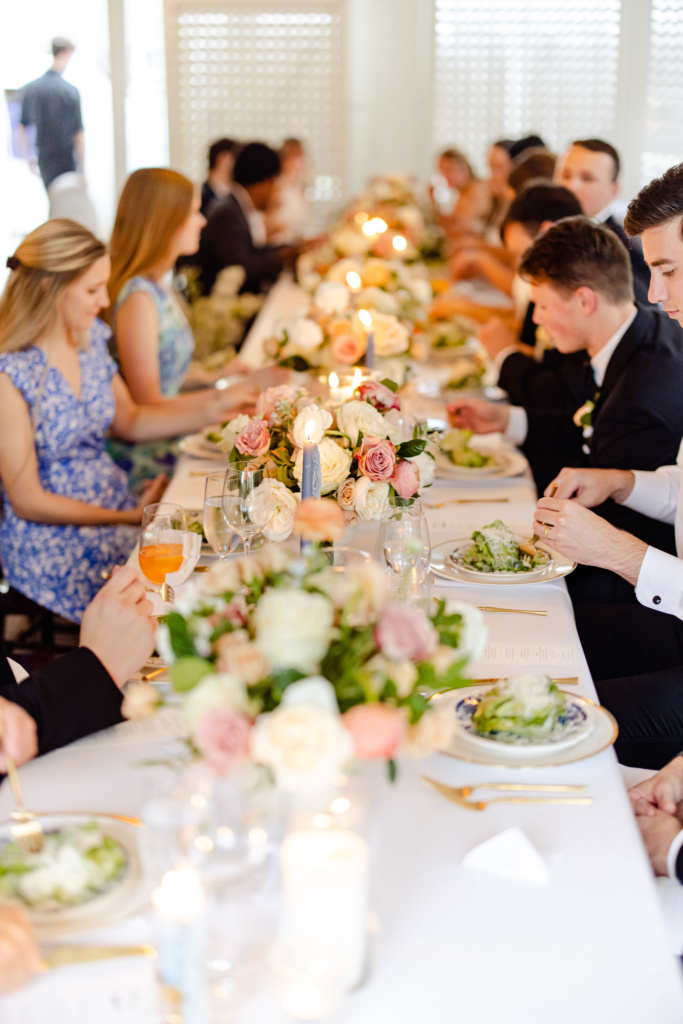 Bravo, Claire and Ethan! This memory-filled day was the perfect beginning to your life together. May your lives be filled with joy, love, and lots of adventures!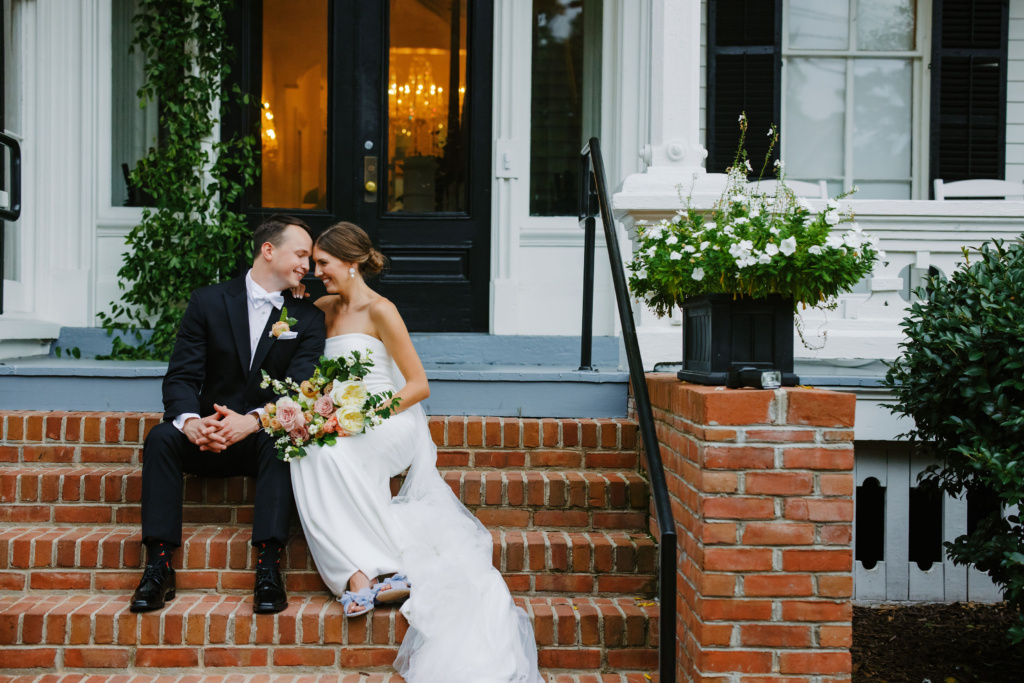 Venue: @merrimonwynne
Photography: @mackensiemkern
Planning: @vivalevent@brittnee_vivalevent
Rentals: @curatedeventsraleigh @southernvintagetable2
Catering: @acevents_raleigh
Florals: @hathawayfloraldesign
Stationary: @ruthiekellar.studio
Entertainment: @voxdjco@deansduets
Dress: @lanaaddisonbridal
Hair: @hair_by_kyndall
---