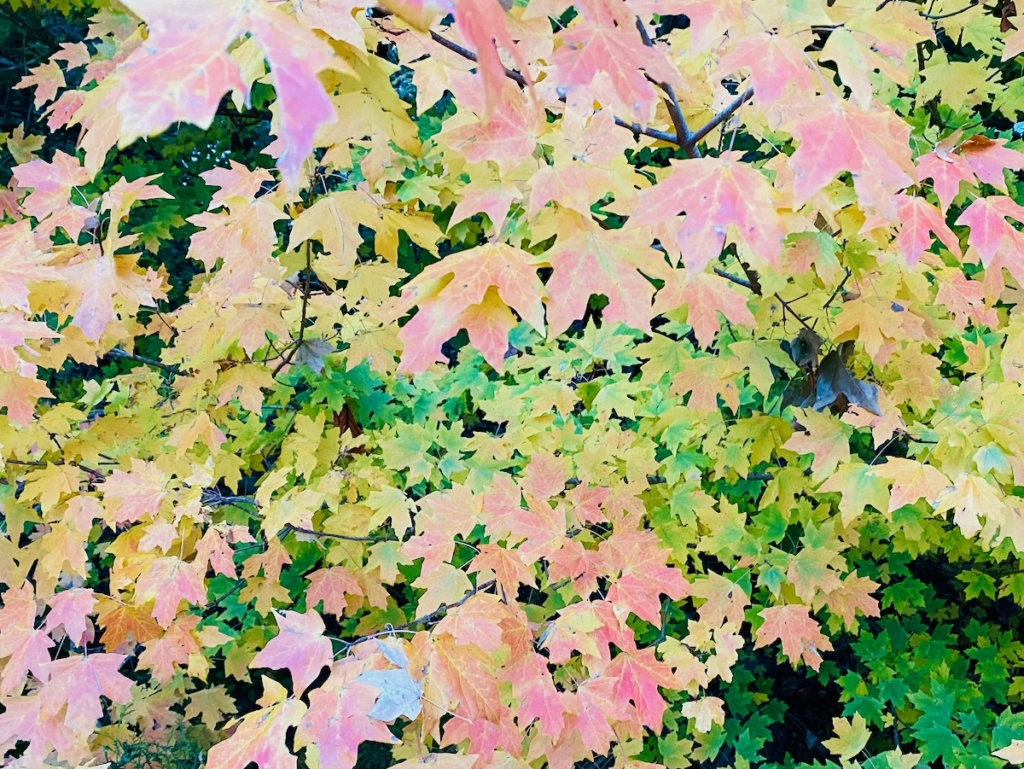 The fall foliage is exceptional in North Carolina this year! No need to travel to the mountains – the beautiful colored leaves are right here and we are all delighted by their splendor. Driving to and from venues with our vintage wedding tableware was quite a treat!
Let's start with our visitors. A bride wanted to select her vintage pieces and she brought her mom and close family friend. They had a great time and were quite organized in selecting and packing. Our involvement was minimal so her vision was truly her own!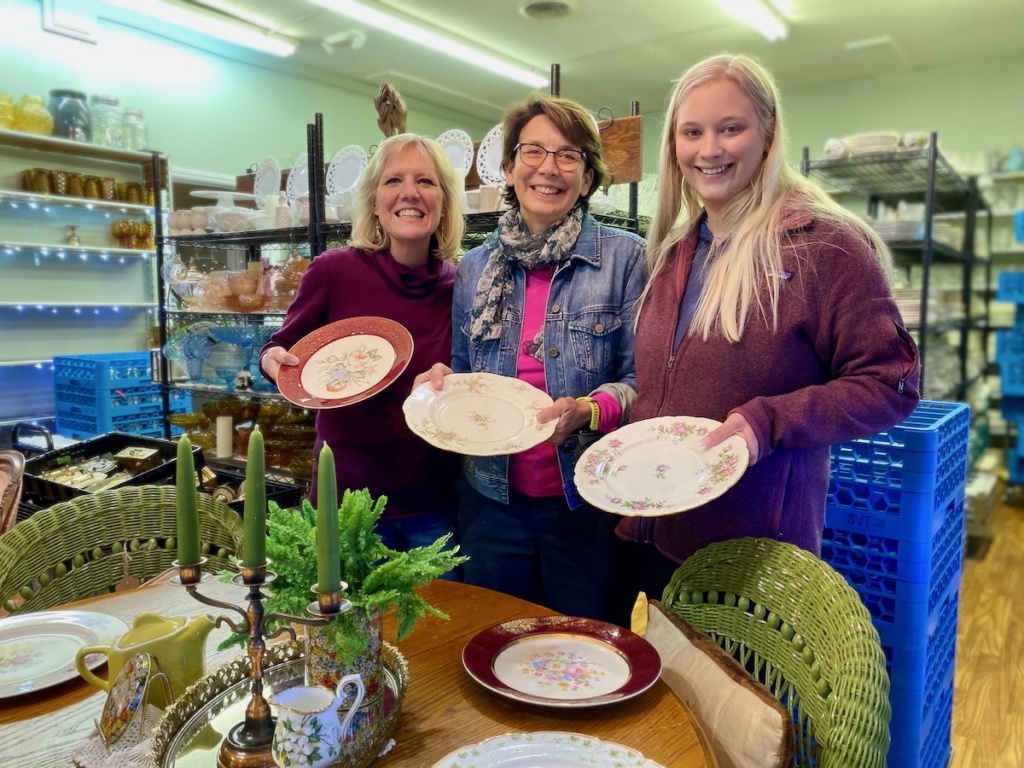 Next, our recent additions! We have a new set of blue and white dinner plates by a company new to us – Swinnerton Pottery. This family has a long history, tracing their ancestors to the 1300s in England. The pottery company started in 1911 and ended in 1973. Look for the couple working in the field, the church on the other side of the river, and two boats on the river. Much to see!
We also found these cute dessert plates with handprinted poppy pods. There's no mark on the back but it's probably a midcentury pattern made in the US. You can see they are handprinted because each plate is slightly different.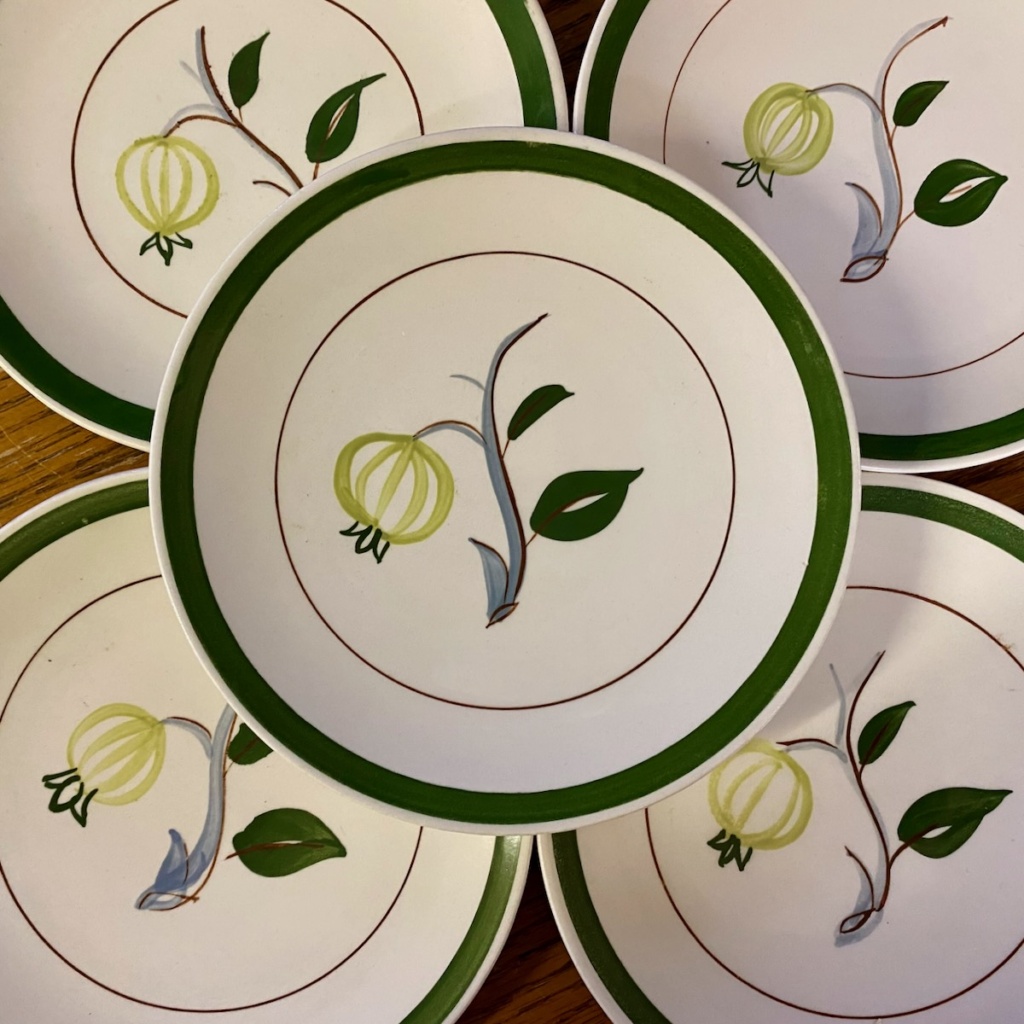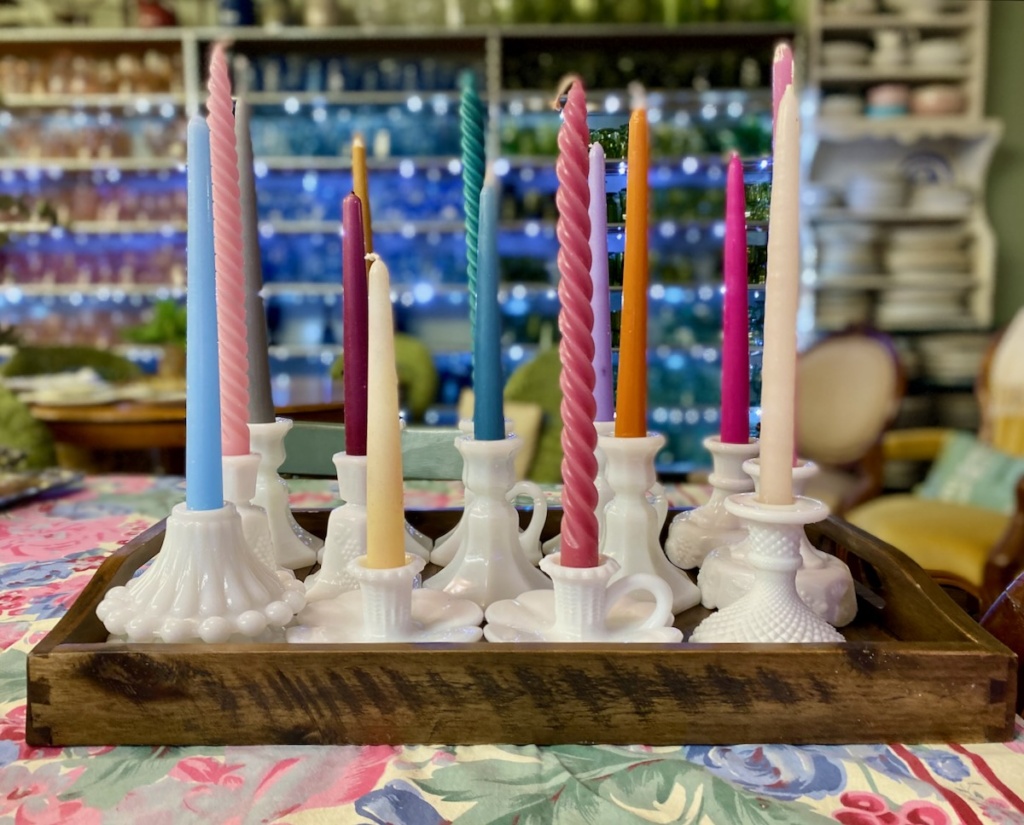 We found two more vintage milk glass candleholders and our numbers are now 15. Filled with colorful candles, they look amazing! This collection started with one several years back and it's taken a while to find more but once in a while we get lucky!
Lastly, a few more vintage light blue goblets are now on the shelves. The Fostoria Moonstone pattern from the 1960s is quite beautiful and we were stumped by the cameo inside the moonstone design. Not all of them feature this silhouette and we wondered who she is. After researching a bit, we found the answer. Not gonna share this one just yet, but here's a hint. Her name appears in many different places – an island in Canada, many streets in both America and England, a creek in Australia, and even a locomotive. She was quite revered and loved! (Oh yeah, she's not from the United States and lived during the 1800s.)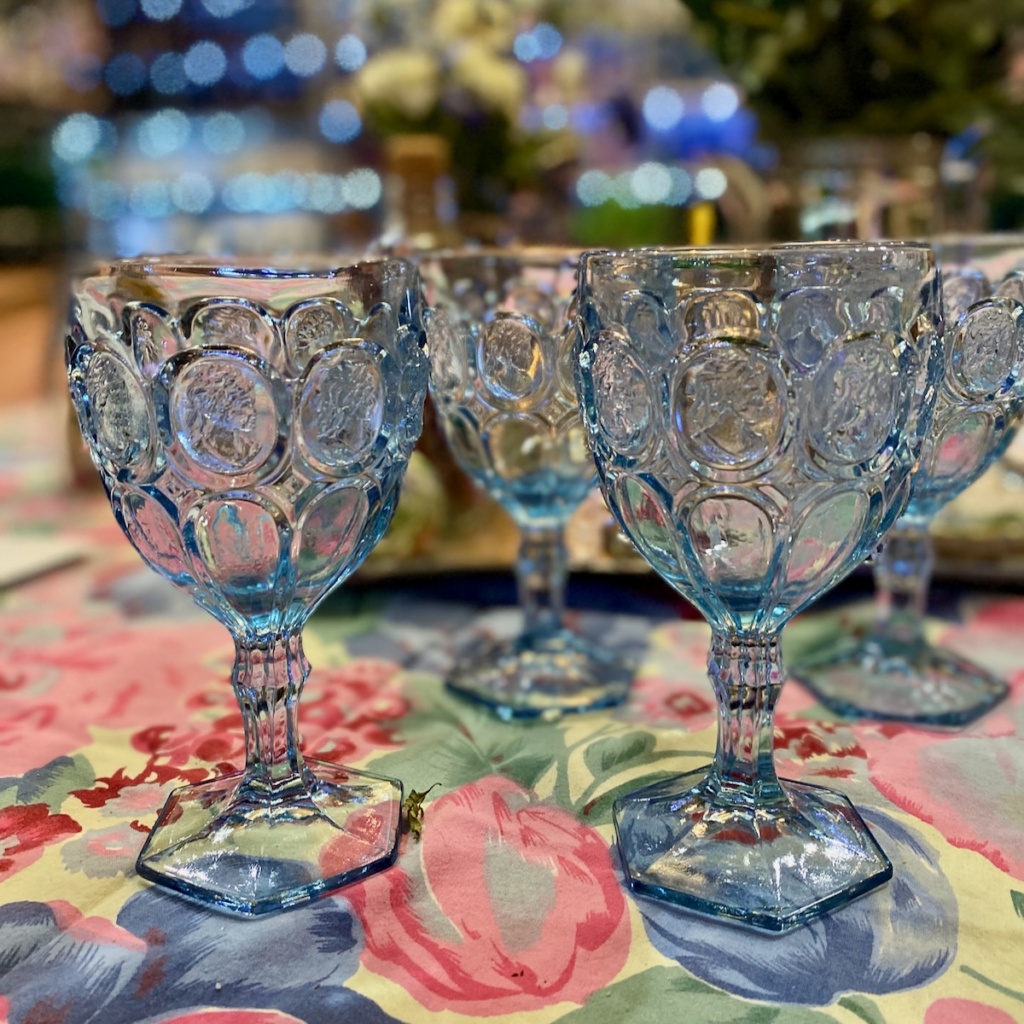 We will leave you with one final image – the colors in this tablecloth are vibrant and the centerpiece is framed with a vintage tray with vintage teapots and a compote. Three of our decoupaged treasures fit the pattern nicely, don't you think?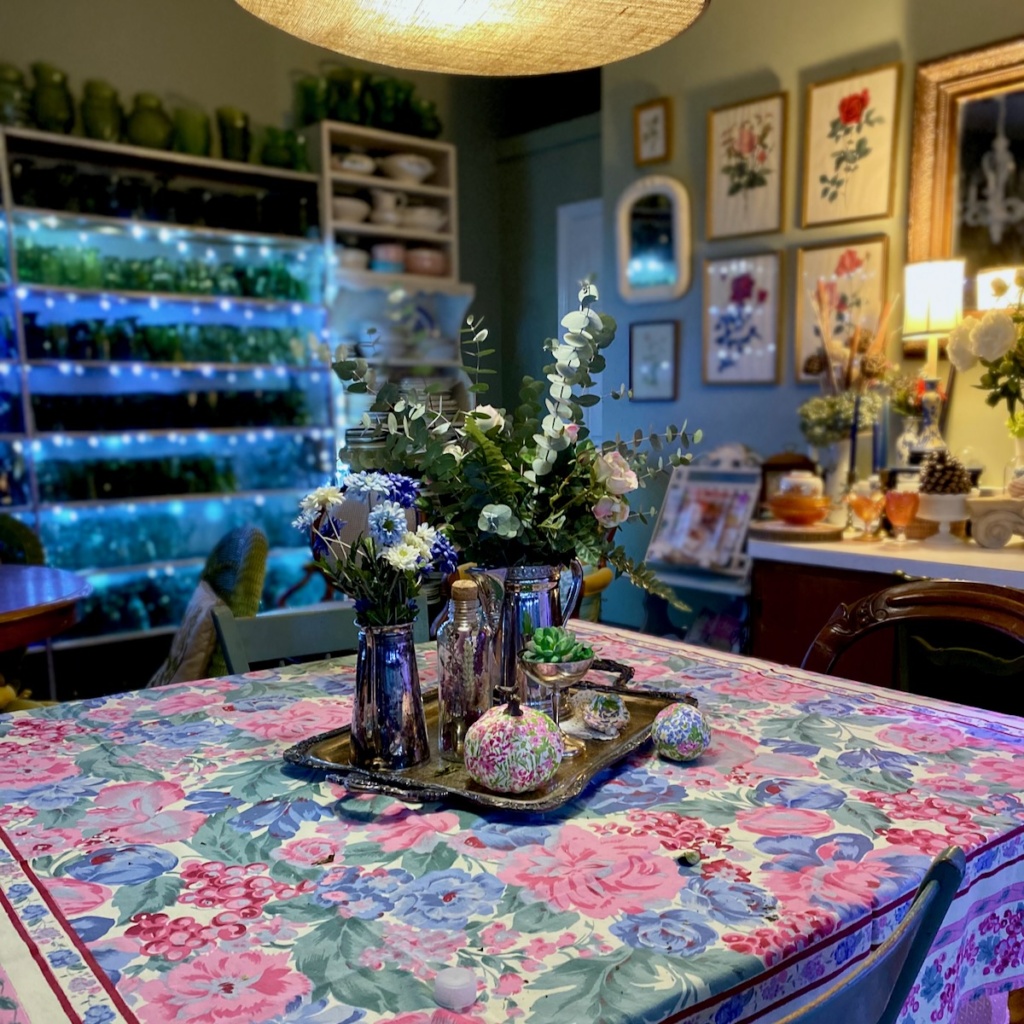 ---