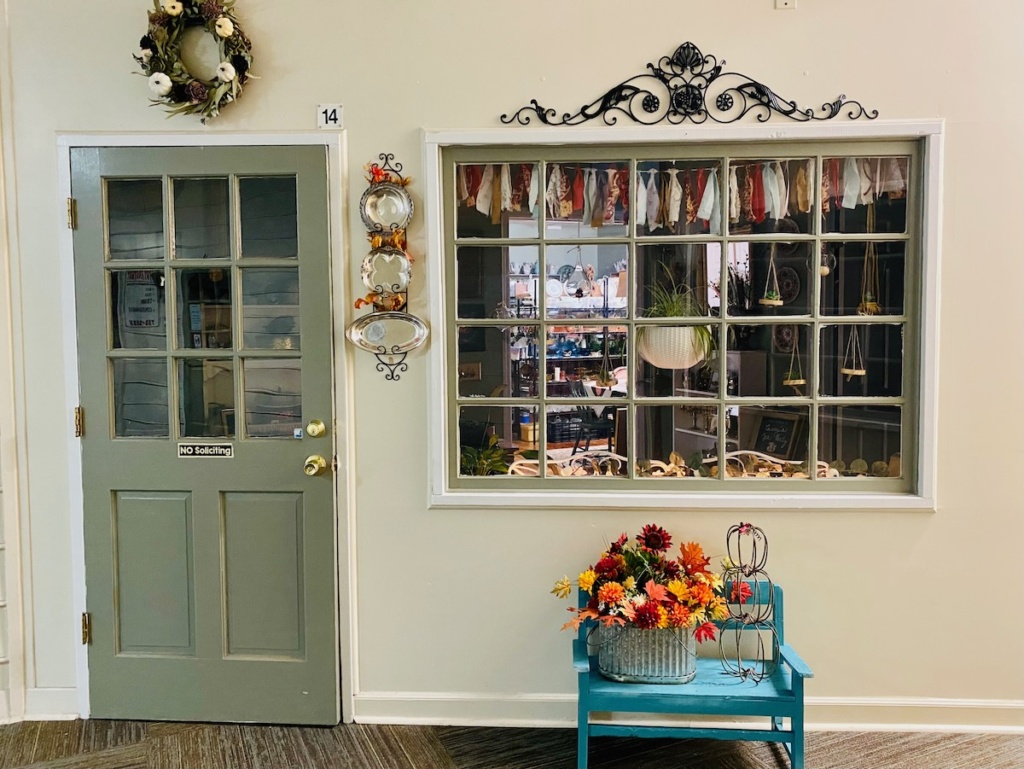 Hi everyone! We have lots to share in this week's Scenes from SVT, from clients to studio updates to newly added inventory. First, how do you like our new outside look? After asking just about anyone and everyone to offer suggestions about this and that, we think we've got a winning look!
We had one wedding this past weekend and it was really fun to pack up Heather and Preston's rentals. Their order included clear vases and bottles, green and amber goblets, stainless flatware, coupe champagne goblets, lots of brass candleholders, easels and blackboards, picture frames, and, our favorite, our vintage microscope. Darn it, we took only one photo – this one – of the clear vases and bottles. But, we've got our fingers crossed that we'll see more from their wedding!
Caroline and Todd visited and set up the coolest sample table for their wedding next year. With their glorious vibe, we really enjoyed chatting with these two dedicated nurse anesthesiologists. And – yay! – Todd's Bills won this weekend! (I had to ask what team his hat represented. 🙂 )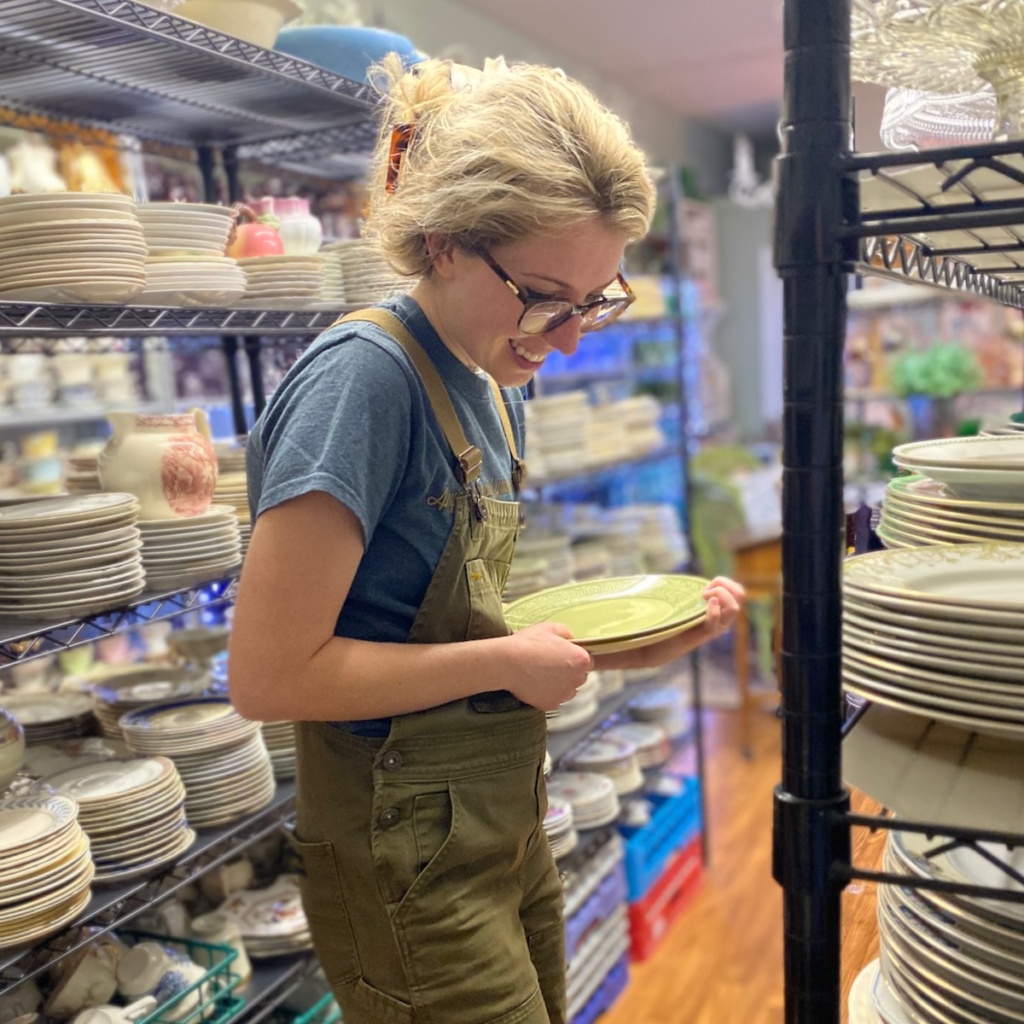 The rest of October is super crazy fun busy with 8 weddings over the next two weeks. One option we offer our clients is to come before the wedding to pick out their items. This week we have two brides who wanted to do this. Today Samantha and her parents came to pick out the assorted vintage dinner plates and clear goblets for her wedding taking place this weekend at Debbie's Vineyard in Albemarle. Our second bride is coming Wednesday with her mom to make their selections. Not only does the client get to handpick each piece but they always comment how much fun they had!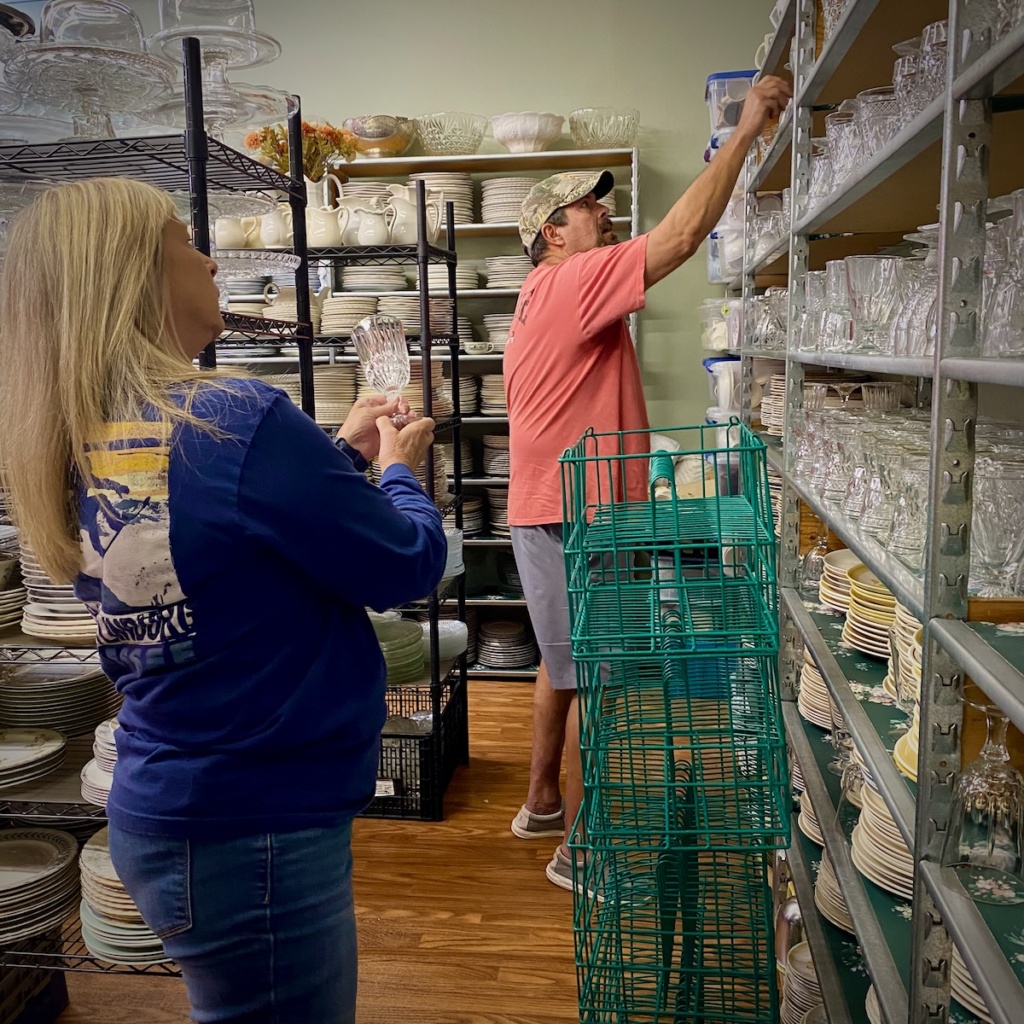 These awesome vintage cricket boxes are headed to a wedding at the Barn of Vallhala this weekend along with our abalone embellished candleholders. Candelabras and amber peg votives are also part of the decor. We love all of this!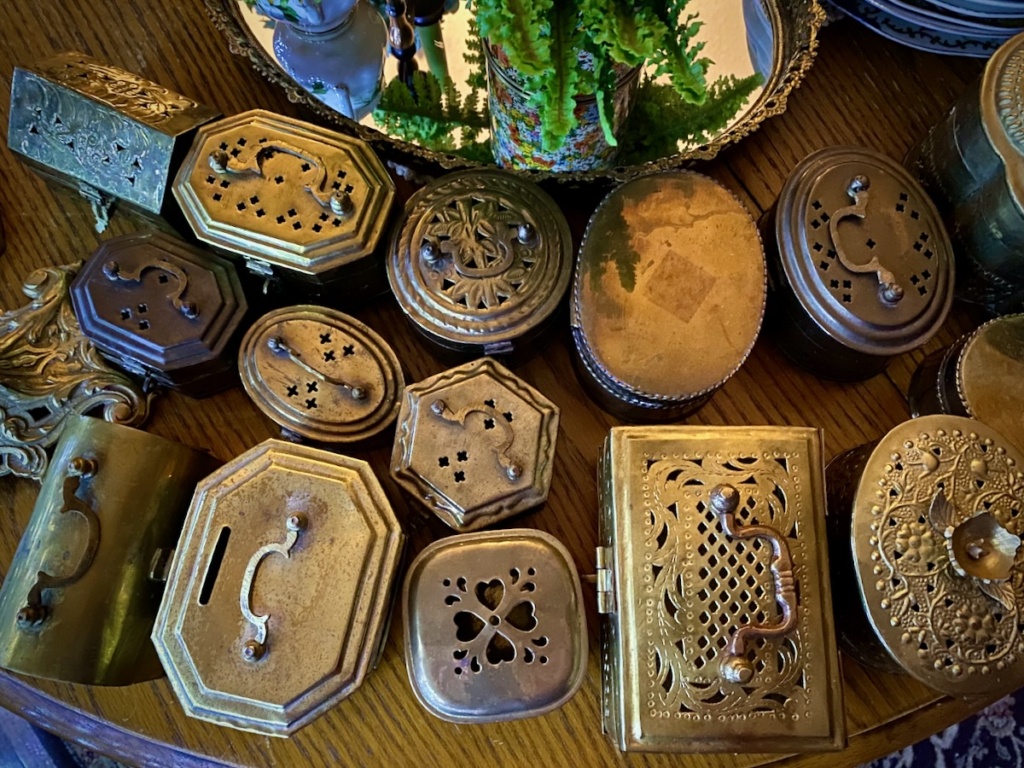 Now, as a final hurrah, here is the newly organized linen room. A few bins need more attention but we can now see and find our napkins, tablecloths, and such. This was a biggie!
These vintage colored goblets were added to our inventory last week. It's uncommon to find so many at one shop and we thank Priscilla and Sarah for finding them!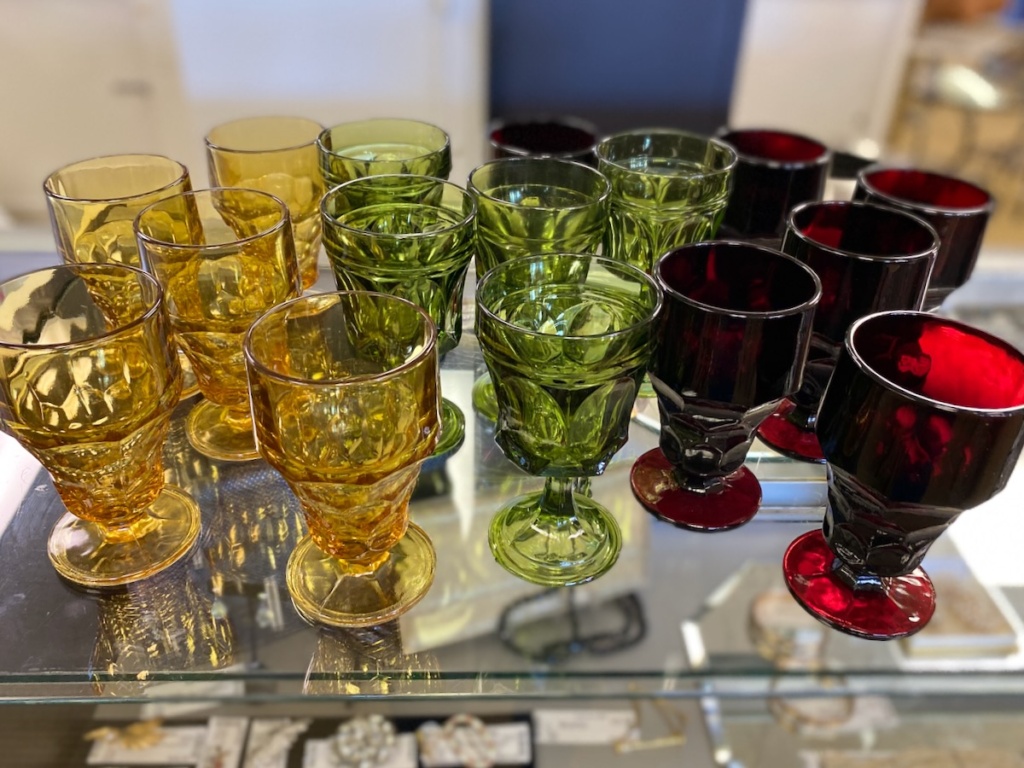 That's it, folks! If we haven't recently said it, here it is: we truly and absolutely appreciate you!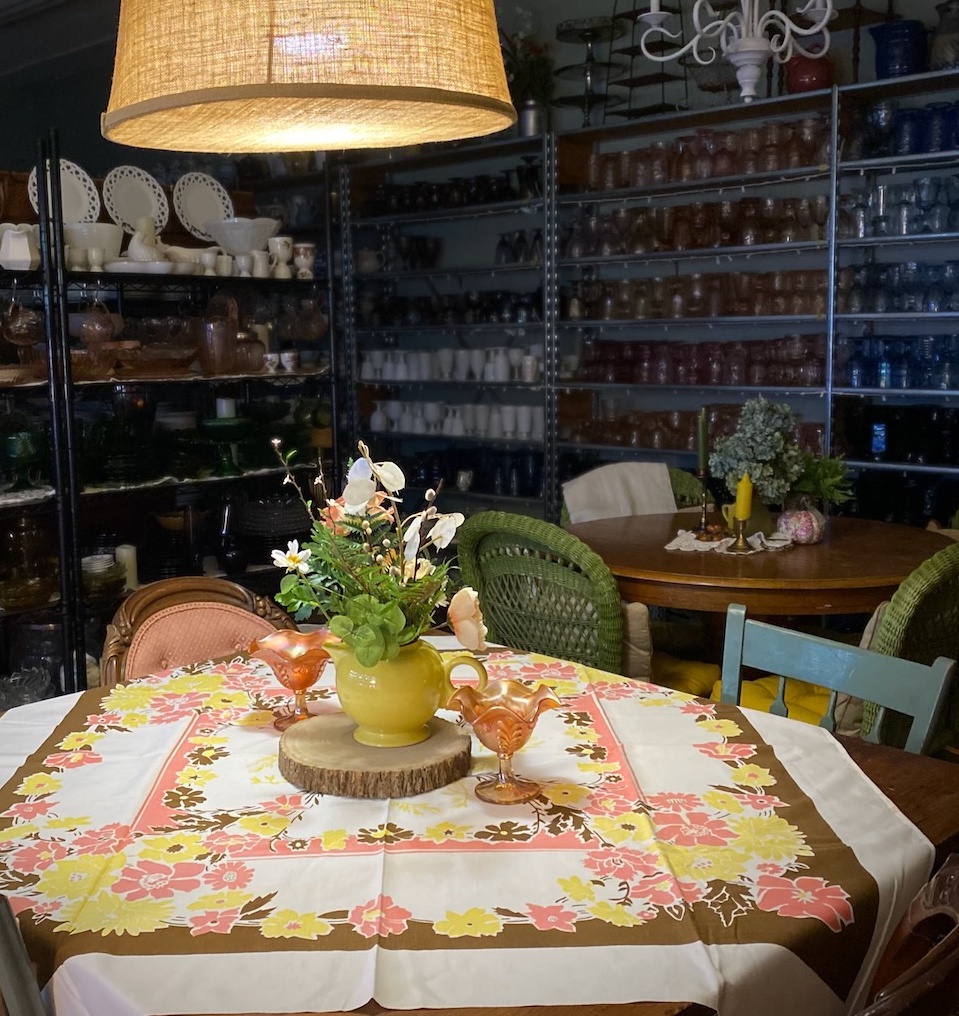 ---