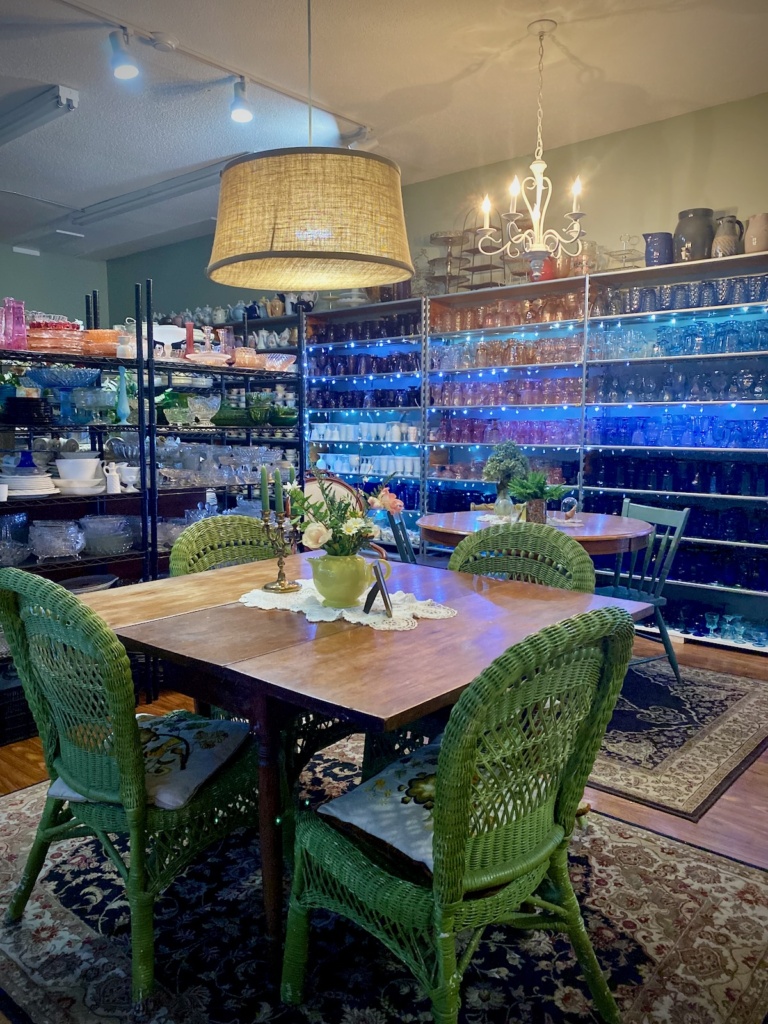 Let's get started on our latest Scenes from SVT! First, we had two sets of client visits at the studio. One couple really liked the blue and white theme for their 2023 summer wedding. Green and amber were the primary colors preferred by our second bride who has a fall 2023 wedding date. The best part of their visits is that they enjoyed creating their own vintage table design. Oh yeah, the medley of retro plates in the header are connected to a bride we are remotely helping with her tablescape.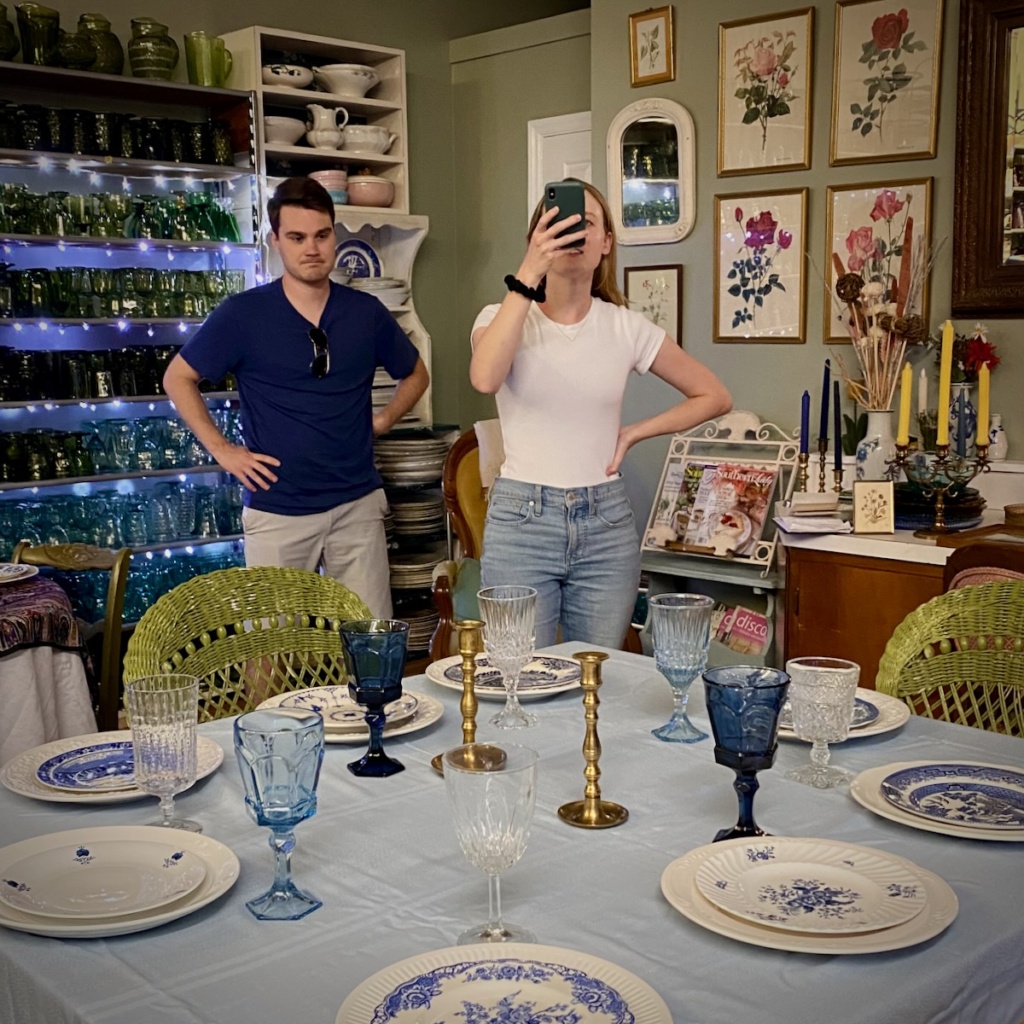 With the basics in place, we continue to personalize the space with more of our vintage finds. More pictures, trays, and plates are going up in the entrance and main room. Our favorite update? The hanging light over the table!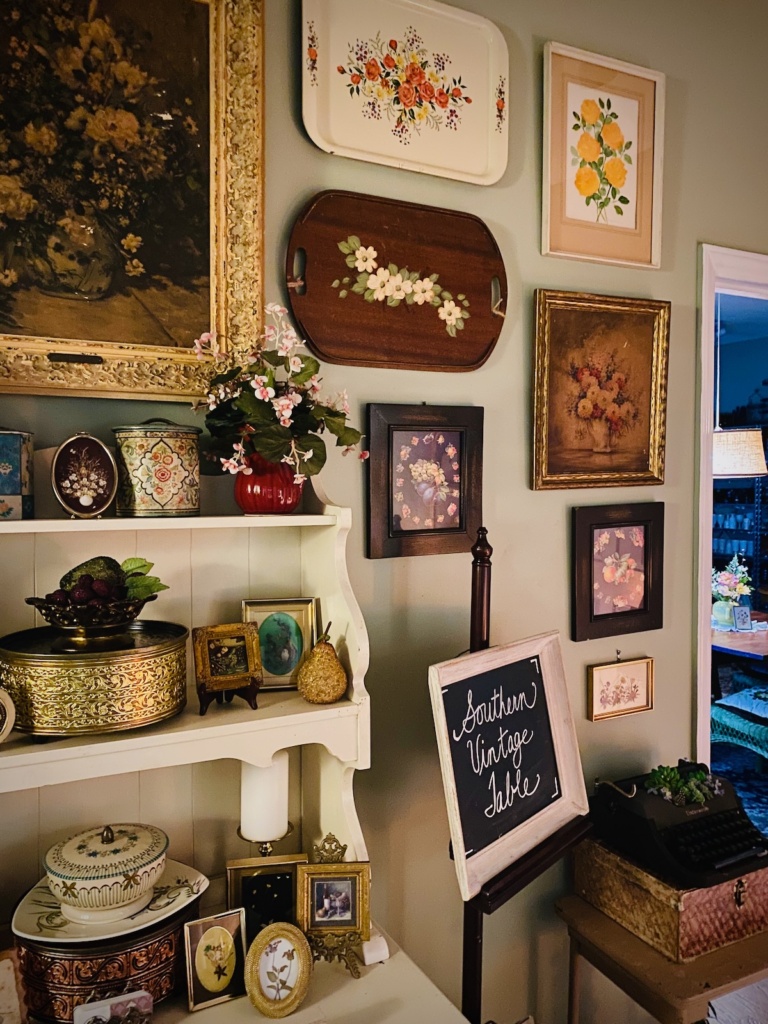 We also are gearing up for a busy weekend ahead! We have 3 weddings and we will be headed to Whitsett, Chapel Hill, and Waverly, Virginia. Pink, blue, purple, and clear goblets, a total of 470, have been washed, and plates selected. Washing plates, wrapping crates, and selecting the brass decor are on the agenda for tomorrow!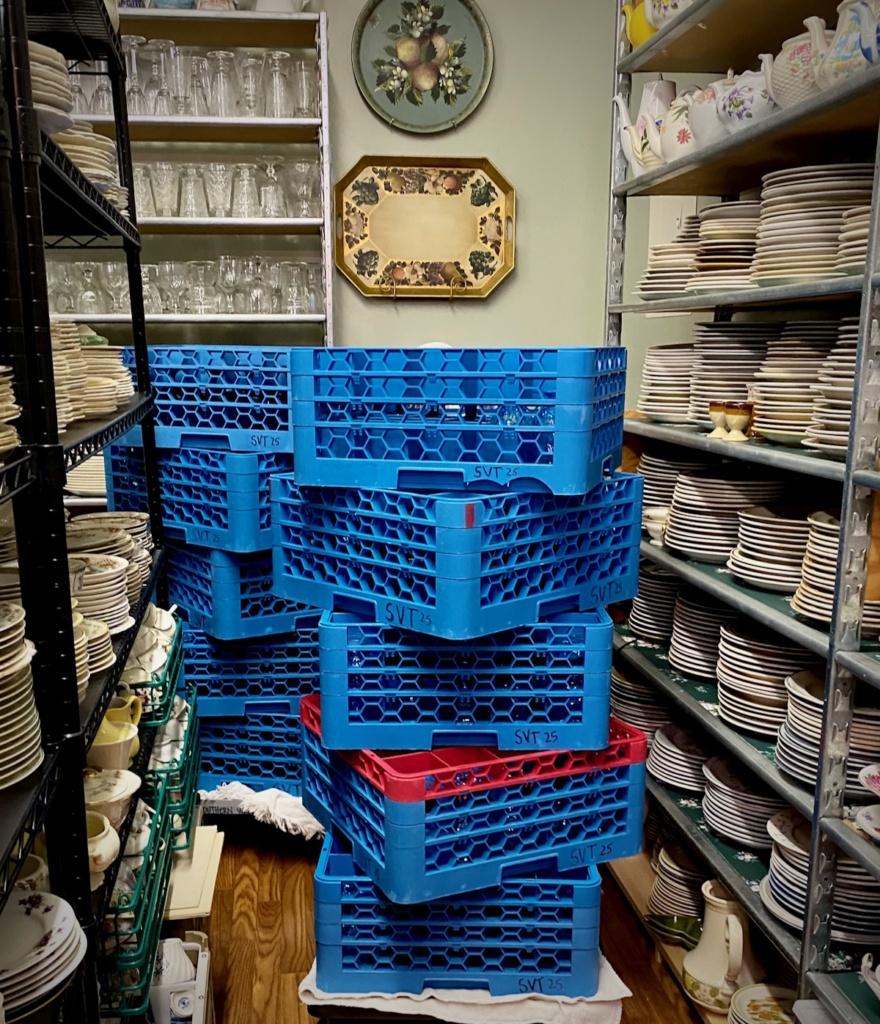 Have a great week ahead!
---