Wonder why so many couples wish to get married in the fall? The tribe of loved ones under this glorious tree in early November reveals one reason – nature's beautiful fall colors provide an amazing backdrop for this very special day!
The site of this sweet wedding was Highrock Farms in Oxford, NC. This was our first visit to this farm venue and we were captivated by the open fields, historic barns, and the rustic, homey reception hall. Being our first visit to this lovely place, we archived these photos of the front gate and reception building for this blog post. The awesome opening photo of the bridal party and reception photos are courtesy of Holly Kearney Photography.
Caroline adores vintage as much as we do and she envisioned her reception tables with a lovely mix of vintage china patterns, vintage colored goblets, and vintage flatware. We distinctly remember the day she and her mother visited the studio. When the final design came together, Caroline radiated pure joy. We all knew this was going to be a magical day for everyone.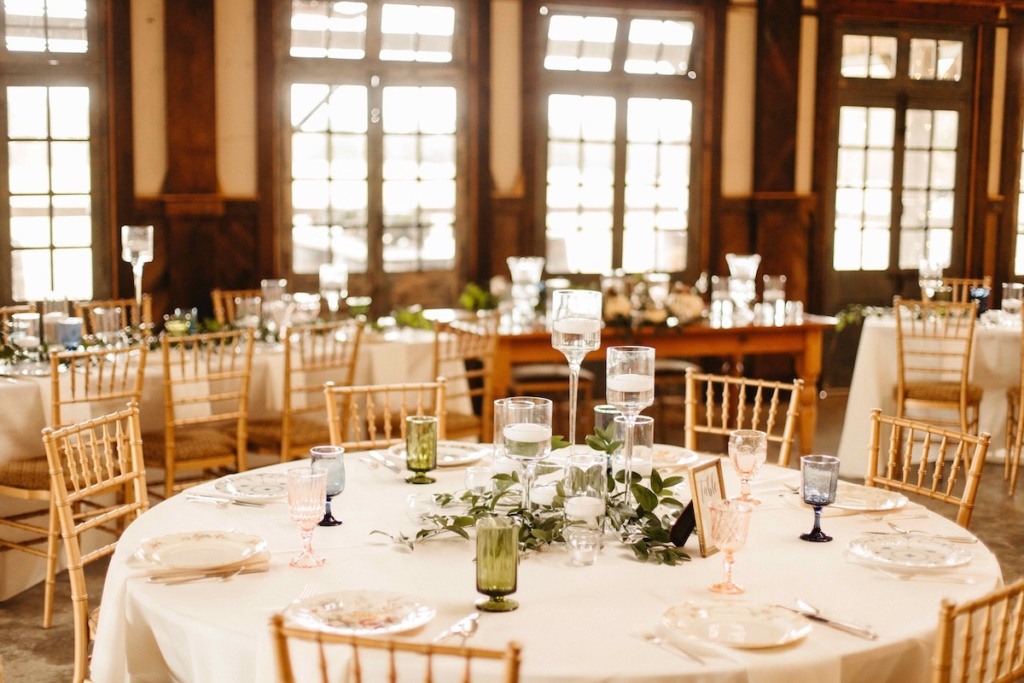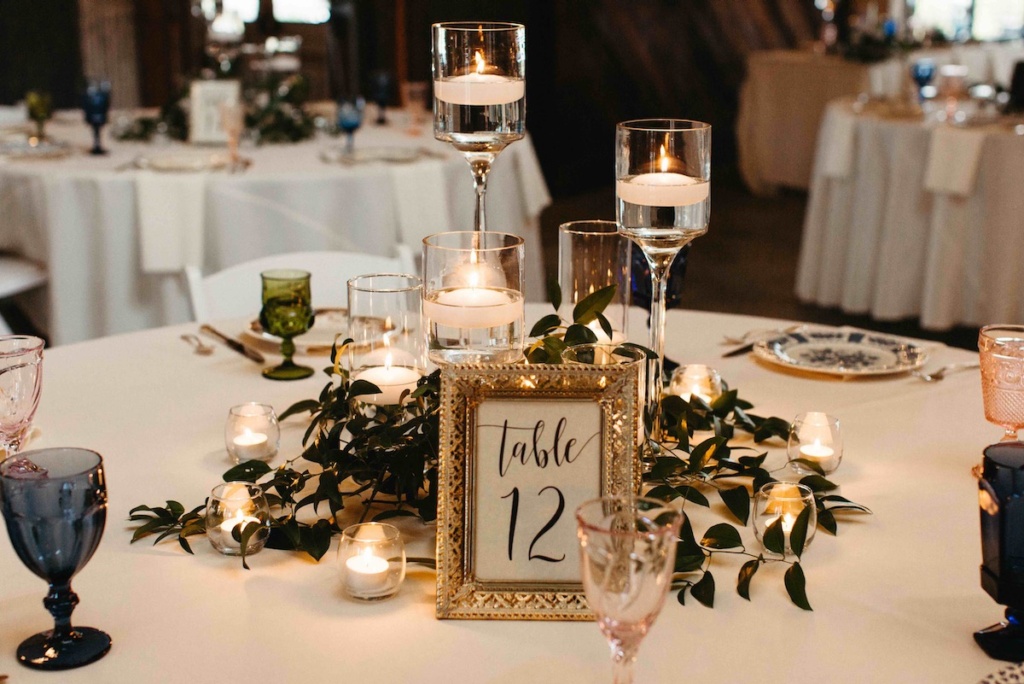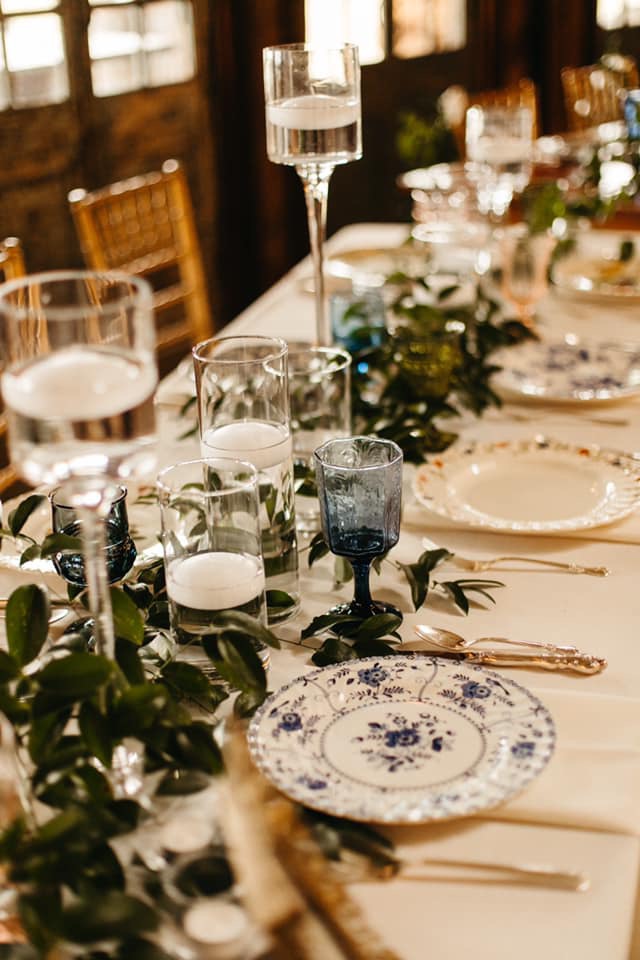 These two photos were shared with us by Caroline's mother, Jennifer, on the day of the wedding. She knew we would be excited to see them after the tables were set!
Bravo, Caroline and Van! Your wedding day beautifully reflected your exuberance, happiness, and love. We were truly honored to help with this happy occasion. Best wishes to you and your family!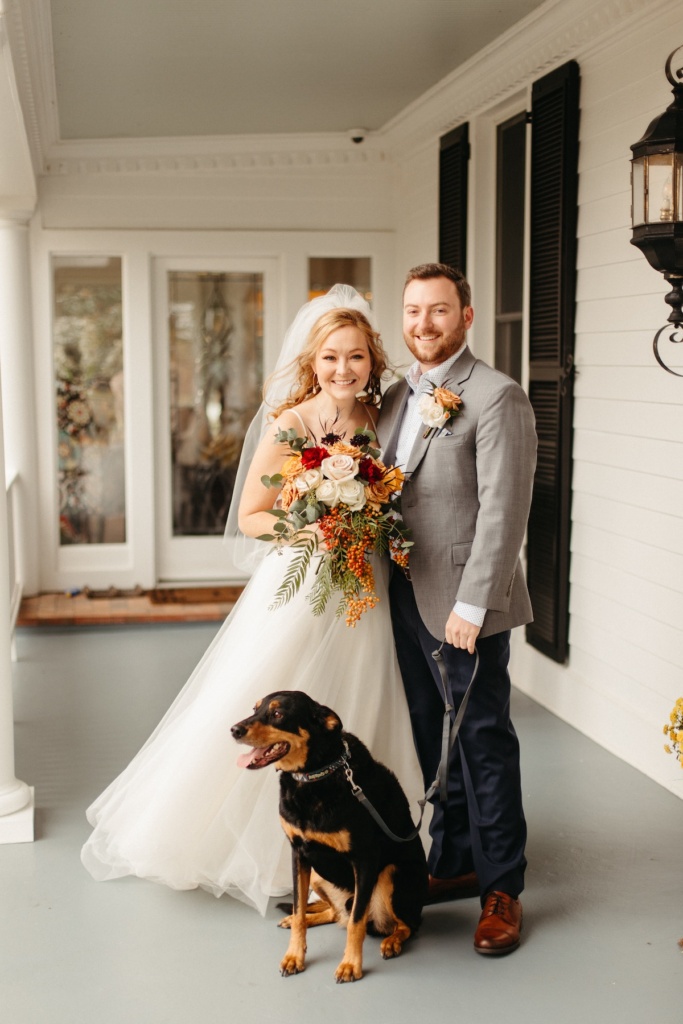 Wedding photographer: Holly Kearney @hollykearney
Venue: Highrock Farms @highrockfarms
Vintage Table Rentals: Southern Vintage Table @southernvintagetable2
Dress: Vow'd @vowdweddings
Makeup: Shannone @itsshannone
Floral designs: Janet Mills
---