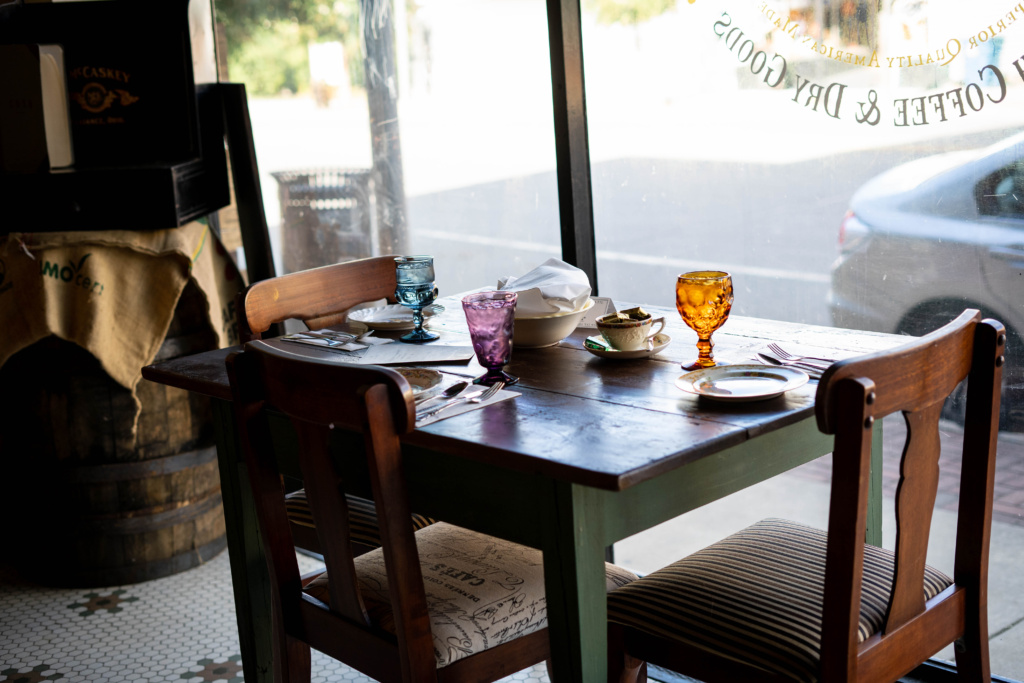 This fall we had the unique opportunity to help with a fundraiser meal held at The Uwharrrie Mercantile in Troy, NC. "The Supper Club with Anthony" was organized to feature this talented chef as well as a fundraiser to support a local candidate for sheriff. A two-for-oner!
When our clients, who were spearheading the event, visited the studio they knew what they wanted for this special meal. First, vintage white stoneware plates were requested by Chef Anthony to complement his menu. The clients decided on small vintage elegant salad plates, stainless flatware, and, as you see in our photos, vintage colored goblets. Brian King's photos truly capture their vintage beauty.
We loved their selection of vintage serving bowls for Anthony's delicious rolls and, for the butter, they chose to use vintage teacups and saucers. Awesome idea, right?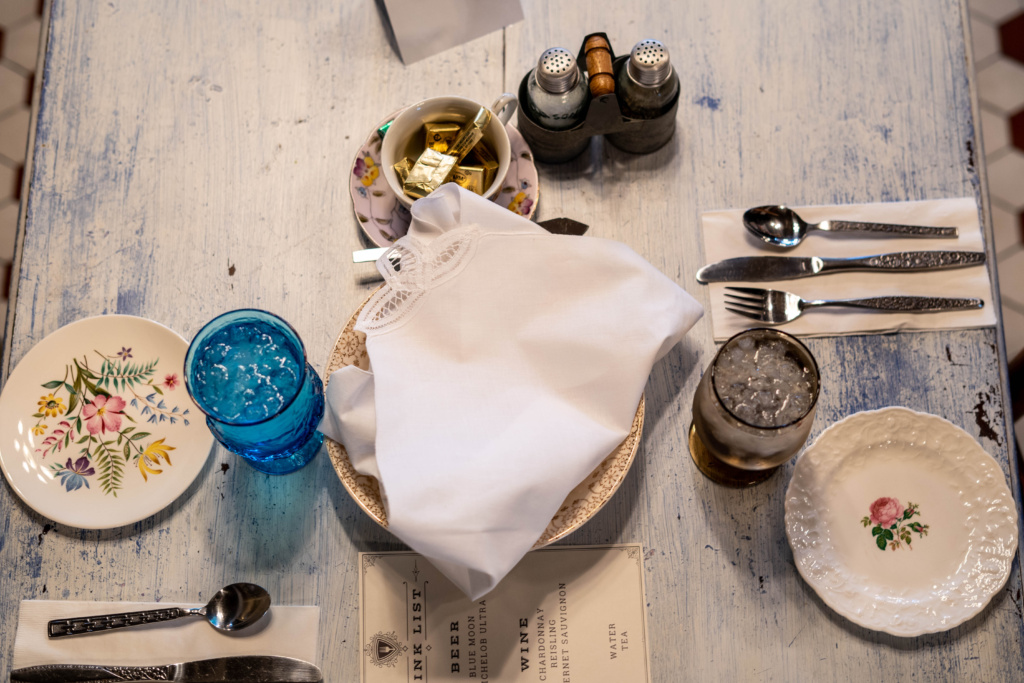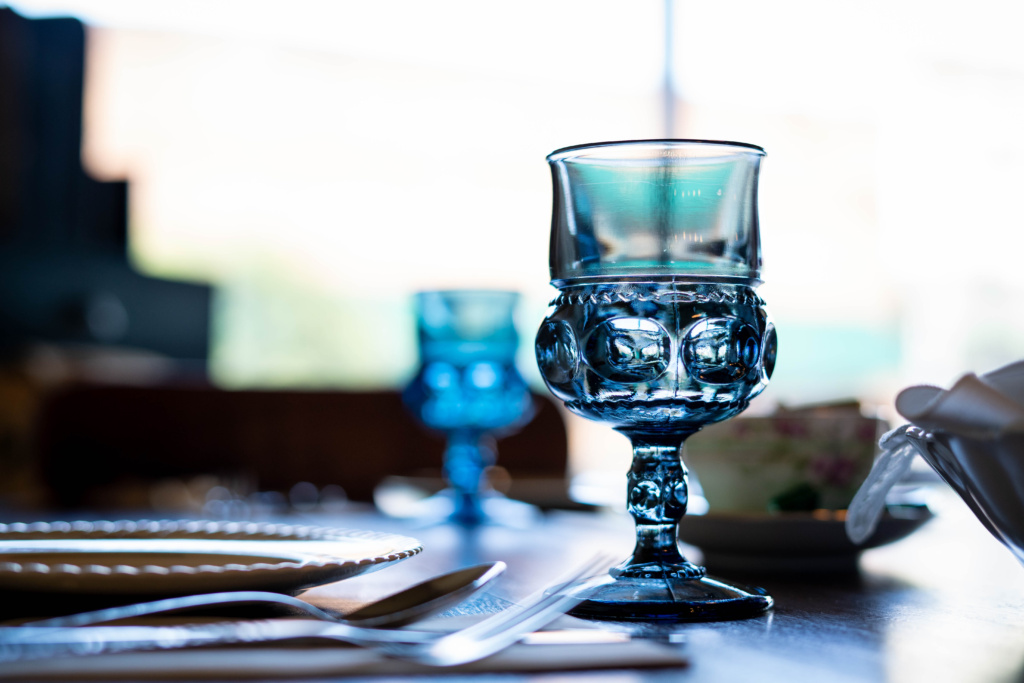 Thanks, Stacey and team, for choosing us to help with your event. After meeting ya'll, we have added Troy and the Uhwarrie Mercantile to our places-to-visit list!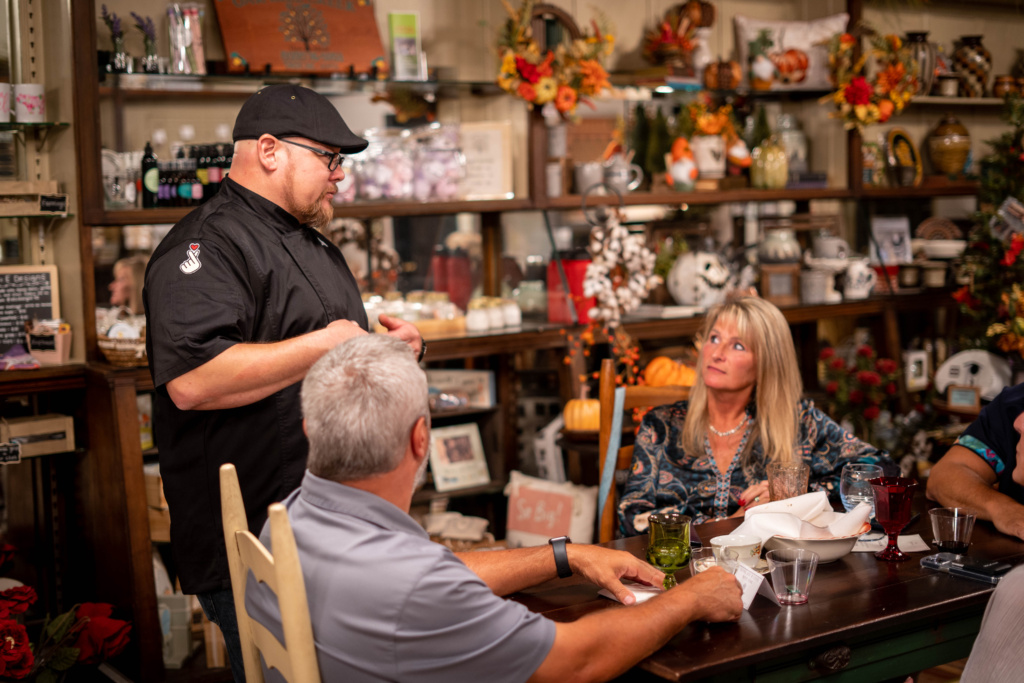 Photos – Brian King, Cedar River Studios
Venue – Uwharrie Mercantile
---