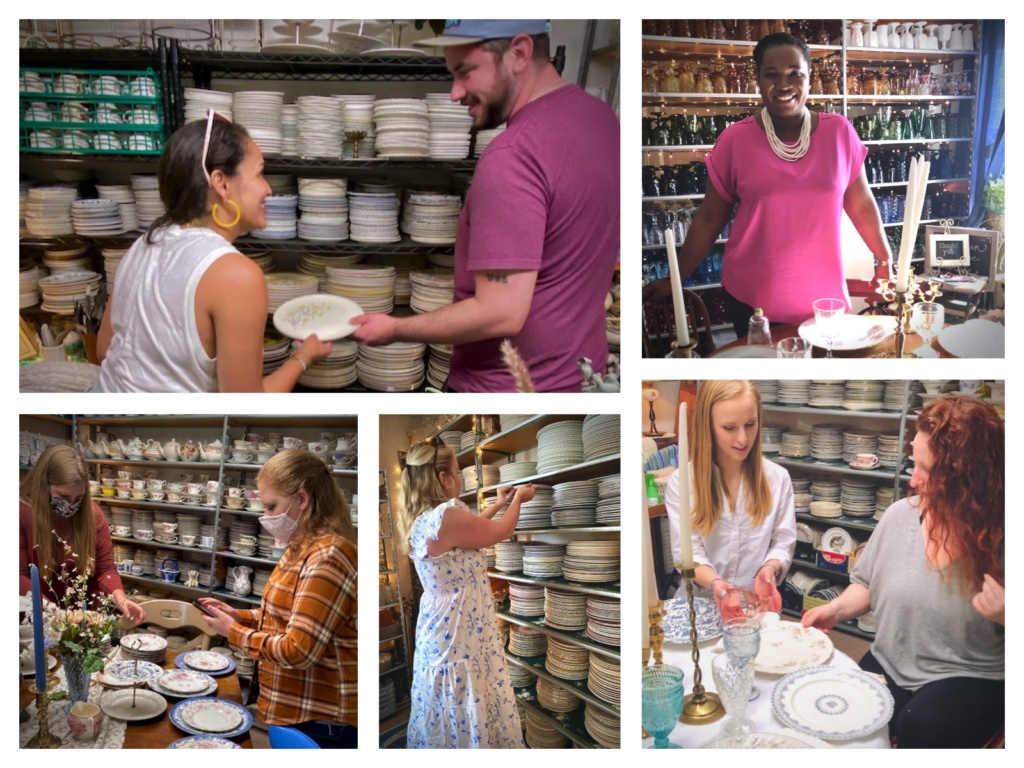 Today's post is not about pretty vintage dishes or goblets; it's all about the fabulous folks who have visited our studio in search of their vintage jive. Whether planning a wedding reception, birthday party, bridal shower, dinner party, or styled shoot, there's nothing quite like being amist rows of vintage goblets in almost every color, vintage plates from different decades, shelves filled with teacups, and a room full of decor.
Some folks come solo to concentrate on their own vision; others bring their mother, sister, best friend, planner, and even their florist with whom they share ideas. And, of course, the bride and groom often arrive together to plan their reception tablescape that's uniquely theirs.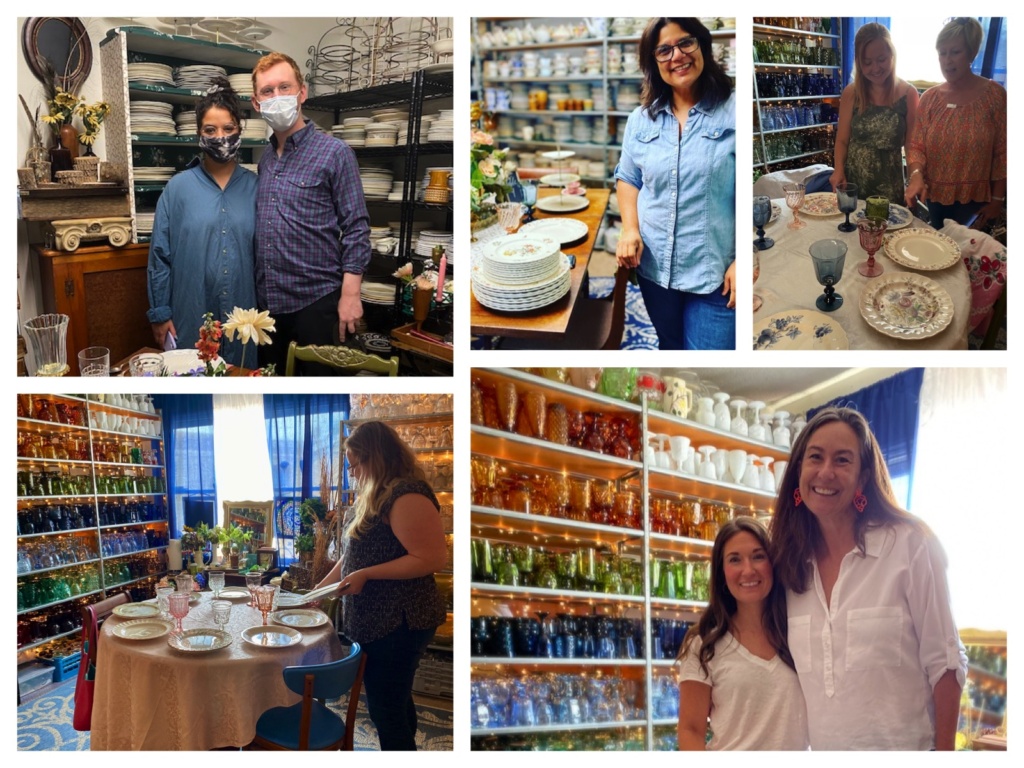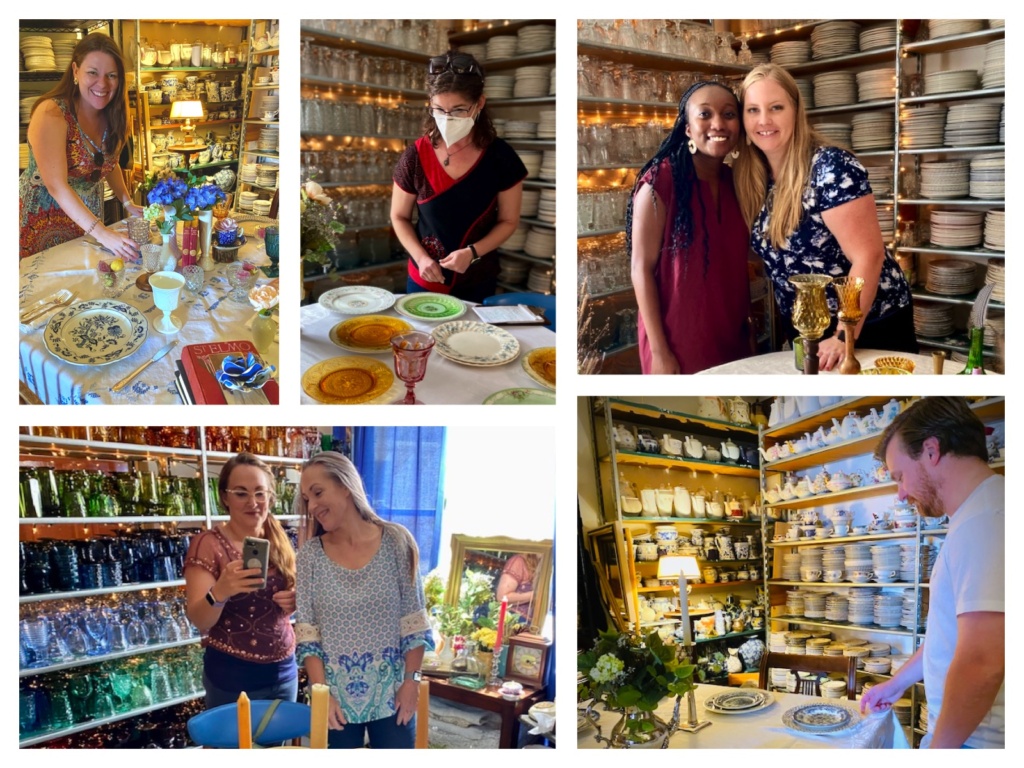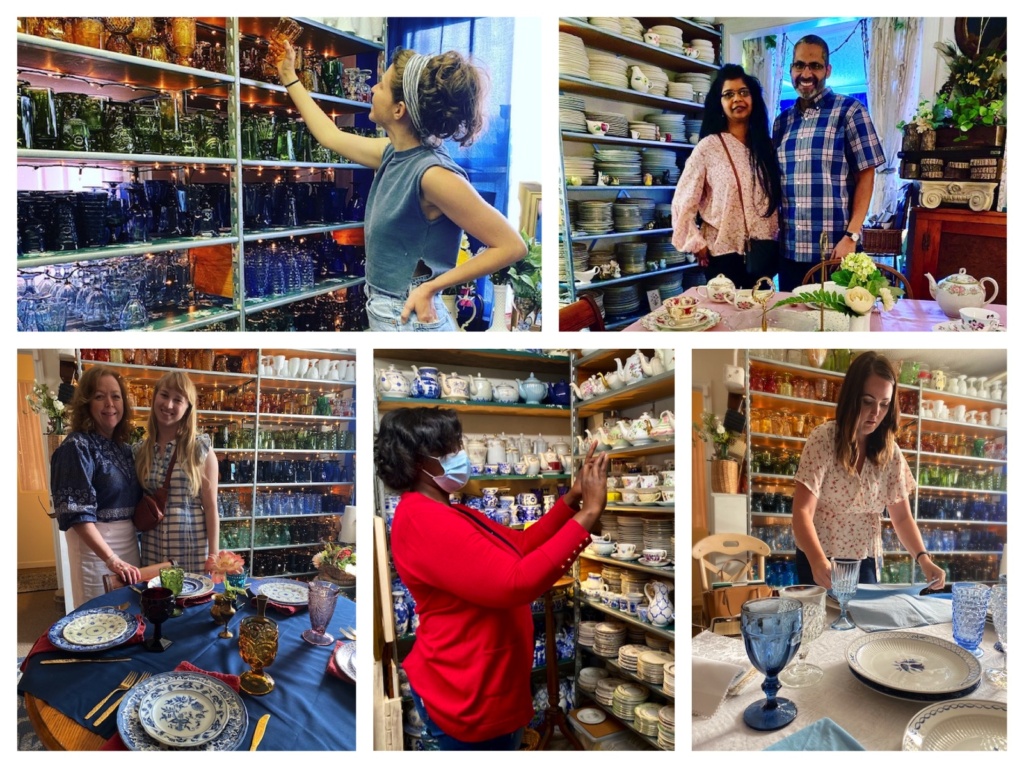 Thank you all again for coming over and chatting with us! We are always excited to share our inventory and witness how your creative tablescape emerges!
---