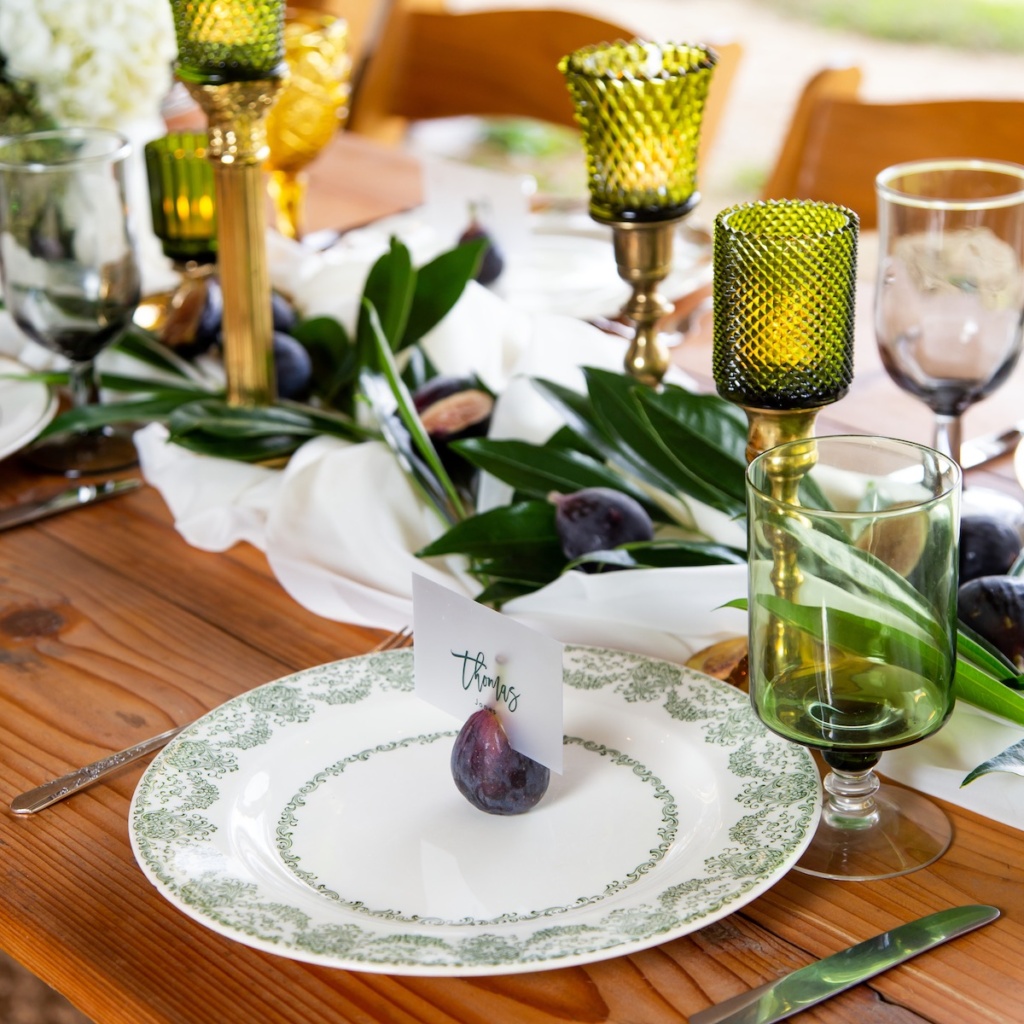 Today's post, our final feature from the Green Guild's Wedding Challenge at Windy Hill Farm, is fittingly a "green" vintage green tablescape. There are so many details we adore – the fig cardholder, the greenery with cut figs, the vintage green peg votives, and the vintage plates.
Here's how Addie describes the day:
"Addie Thompson of Dogwood Gatherings and Events (Dogwood) put together a wedding styled photoshoot as part of a challenge event for the Green Wedding Guild (GWG) on Tuesday, September 29, 2020 at Windy Hill Farms in Cedar Grove, North Carolina. Photography services were provided by Kevin Seifert of RTP.Studio, which is a member of the the GWG. Dogwood created a sustainable, environmental friendly tabletop setting using vintage repurposed glassware and sustainable practices in floral arrangements. The venue has fig trees on-site so Dogwood added figs to the decor. Windy Hill Farms is also a member of the GWG. As a venue, Windy Hill Farms has on-site composting available, solar powered amenities, low-water restroom facilities, partners with local, sustainably minded vendors, maintains permeable surfaces (i.e. no paved surfaces), and both the farm & venue are in conservation (protected from future development)."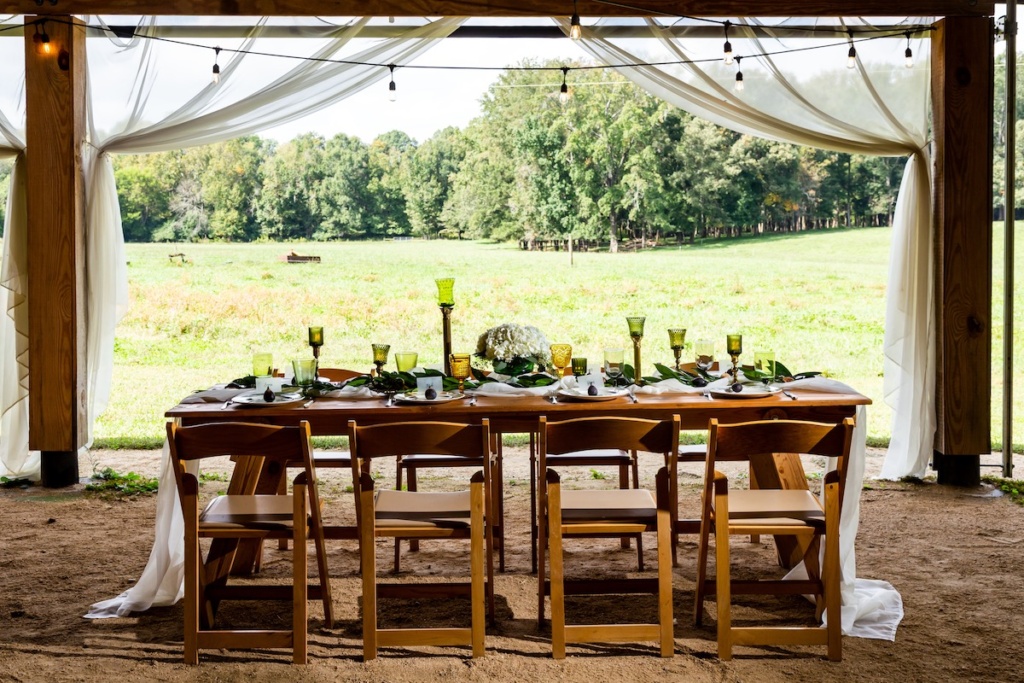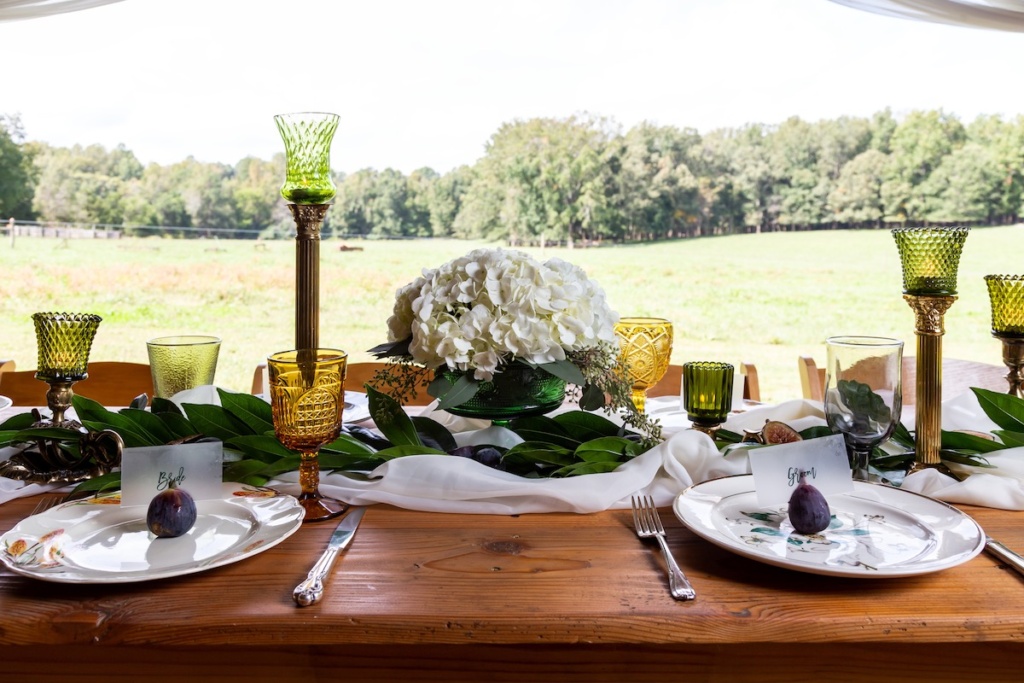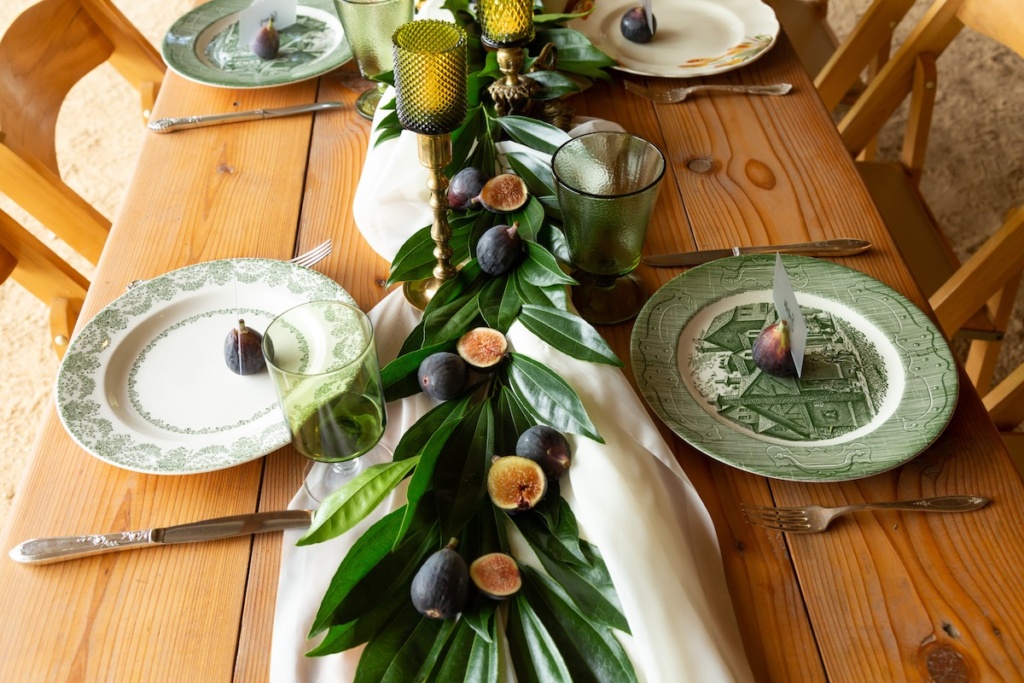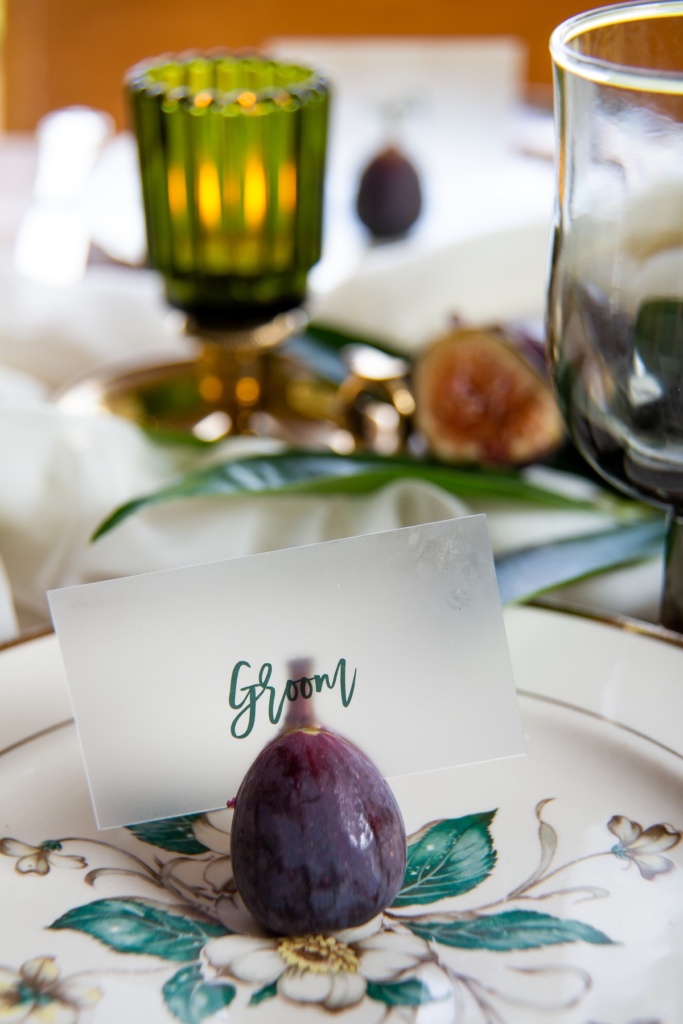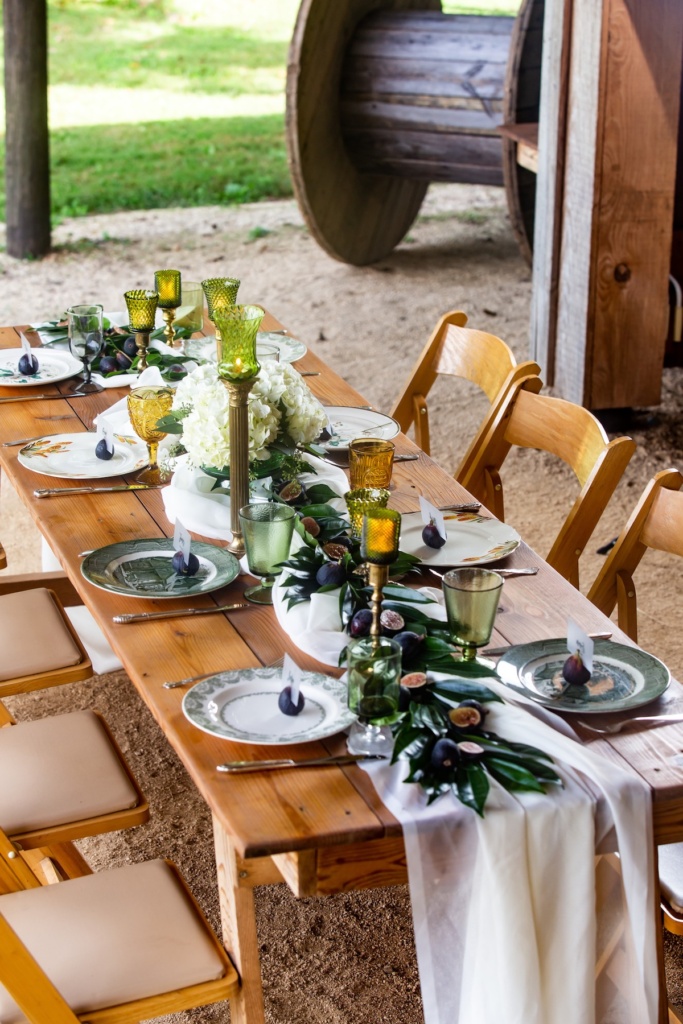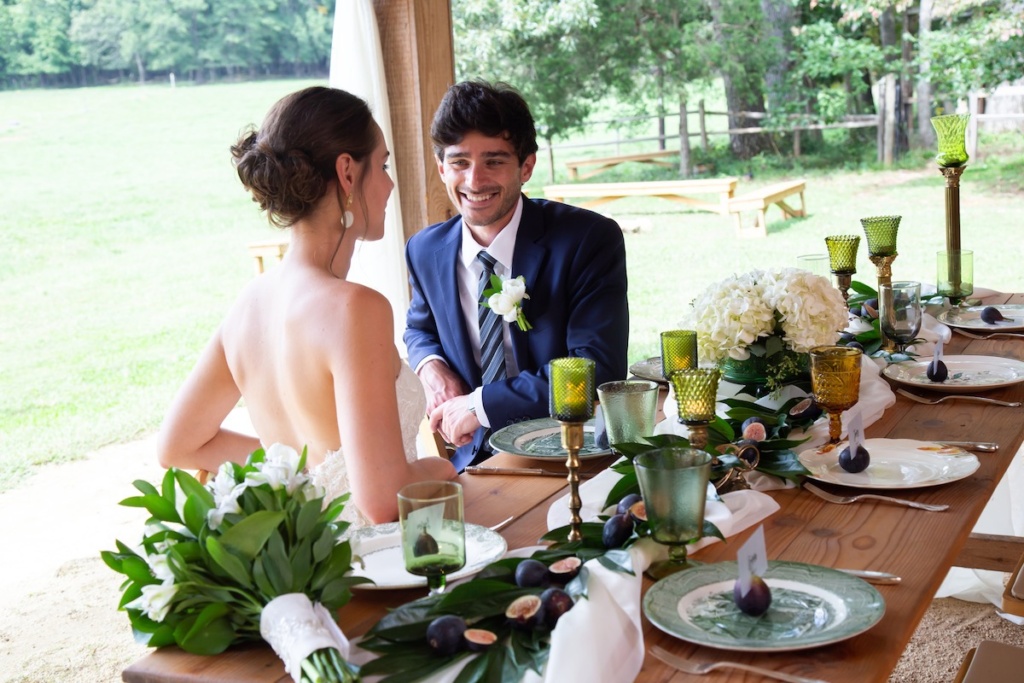 "Other contributors to the styled photoshoot were Shannon Andrews, permanent cosmetics and make-up artistry; White of Raleigh, bridal shop/gown/dress; SoCharm Designs, earrings/jewelry; and Southern Vintage Table, plates, decor, and flatware. Dogwood is a "less is more" design company. Special thanks to our model couple Shana and Anton!"
On a final note, we absolutely loved this challenge! Working with a cadre of extremely dedicated Green Wedding Guild members was inspiring, uplifting, and fun. More Guild events are coming up this year and we'll be there!
---