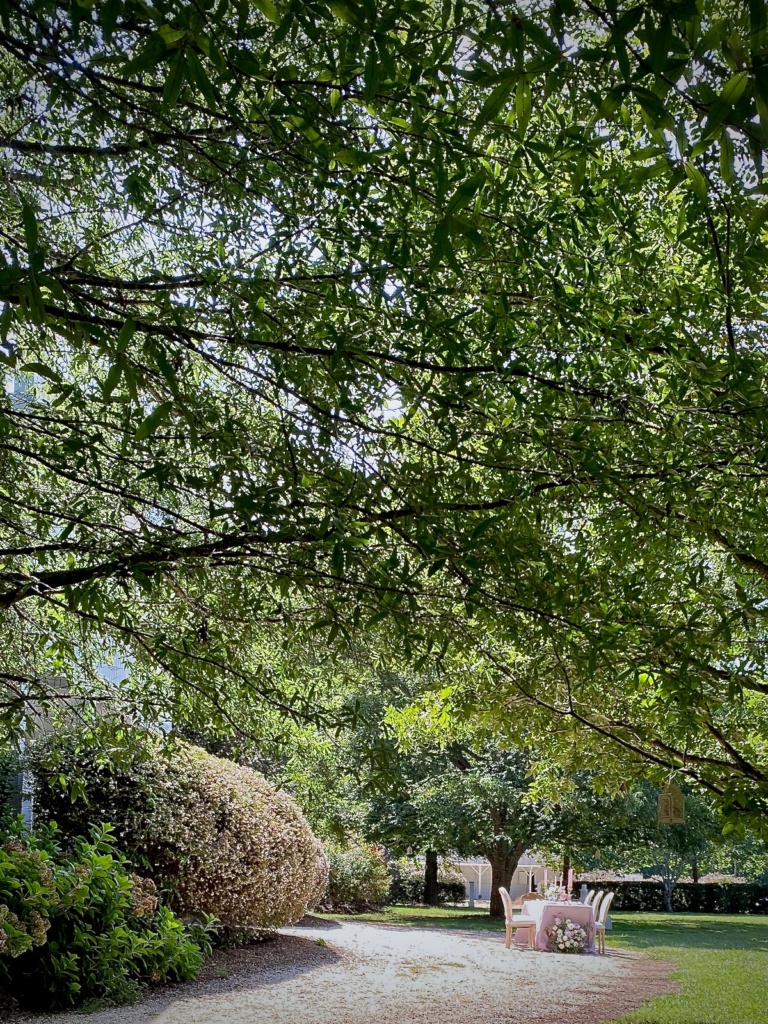 Finally, a glorious cool September day – perfect to be outdoors at Merry Hill for a Keys Events styled shoot. Originally, our two companies were set to be part of a vendor wedding team on this day, but, alas, things didn't quite work out. When Monique suggested that we join her team of vendors for a shoot on this day, we immediately said "yes". How splendid it was!
Styled shoots have always been a great means to meet new vendors and experiment with creative designs; however, they have become the saving grace for many vendors during this pandemic year. We have been able to keep busy, stay focused on our business, and work alongside other vendors in a shared creative enterprise. Typically, SVT might be part of 2-3 styled shoots in a year – so far this year, we have participated in 5 and have 5 more on the calendar. We have met many new folks in the wedding industry and visited several new venues. As the saying goes, "when life gives you lemons, make lemonade!"
With our masks donned, Monique of Keys Events and Jaclyn of Jaclyn Auletta Photography worked together to get that perfect shot. It's always inspirational to see our fellow vendors in their element. These two professionals collaboratively hummed along, getting the most out of the setup.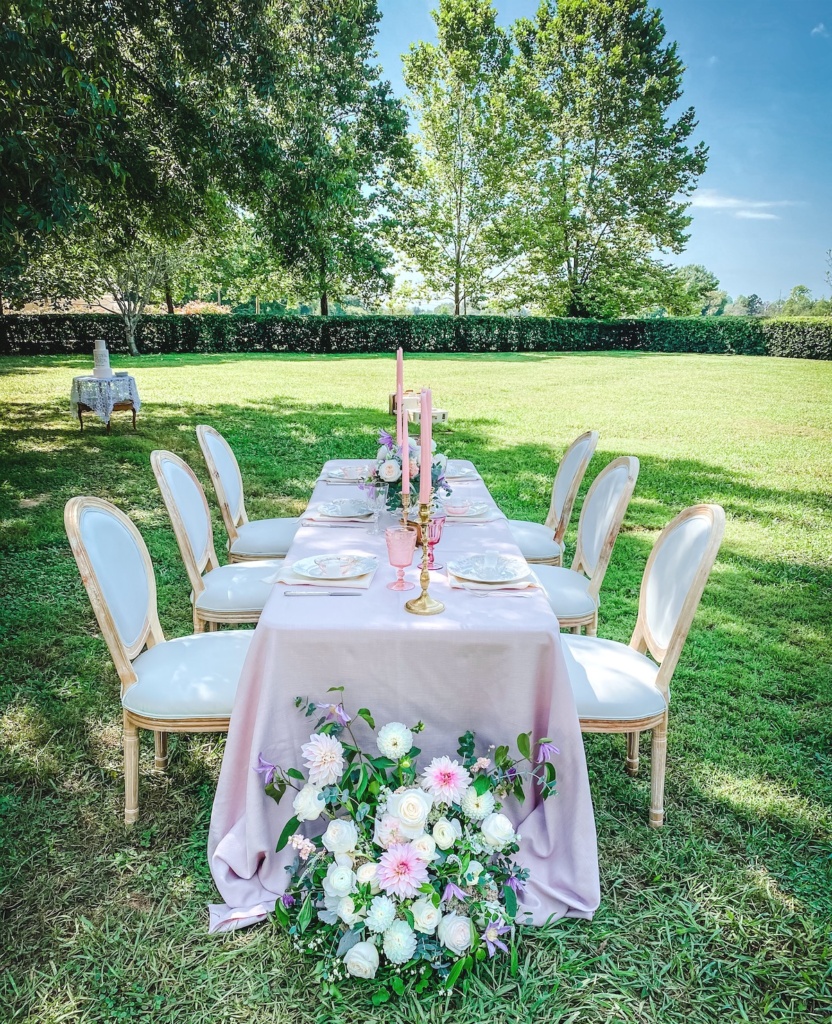 The photos shared today are our own and we'll be eager to share Jaclyn's professional images. Armed with a new iPhone 11, we loved focusing on our vintage wares, especially those placed on the bar provided by Oak City Rental Events. And, with Folie a Deux Events' luscious florals, this vignette on Merry Hill's front porch was so pretty!
Vendor Team
Planner and Stylist – Keys Events
Venue = Merry Hill Weddings
Photographer – Jaclyn Auletta Photography
Florals – Folie à Deux Events
Linens – CE Rental
Chairs and Bar – Oak City Event Rental
Cake – Maryanne Harris Cakes
Stationery – Safari Calligraphy
Tableware and Decor – Southern Vintage Table
---
Enjoy your Labor Day holiday! SVT's vintage items will travel Wednesday to Gibsonville. Bess and Beau Event Design will be styling 4 different shoots, all in one day! Since we are unable to attend, we'll be extremely excited to see these photographs!

---