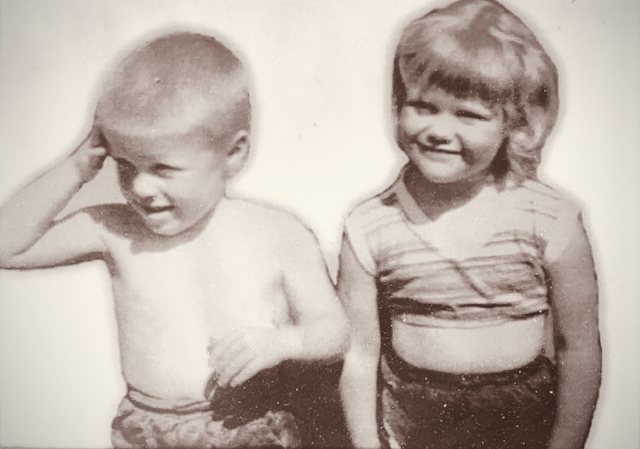 Yesterday was my birthday. No need to reveal which one 🙂 but I will tell you that I share this day with my twin brother. I think we were about 3 or 4 in this photo and living an idyllic life, free to roam the neighborhood with our 5 other siblings, hop boats docked at the pier, and stroll down to the bay beach to find horseshoe crabs. Many years later, I fondly remember these days but my birthday is also a reminder that my twin is no longer here in the physical world. He is sorely missed by so many, and although we think of him every single day, our shared birthday will always be a day of remembrance. 'Til we meet again.
---
So, as a bonafide vintage twin, we decided to showcase some vintage twin decor pieces in our inventory because sometimes things are better in twos. By no means is this an inclusive list, but instead features an array of lovely paired treasures.
We are virtually available for consults and meetings to see these and other cool vintage pieces. Have a great week ahead!
---