Have you been considering using vintage tableware for your wedding or dinner party and wondered how to create the perfect vintage tablescape? We want to show you just how easy and fun it is for you to see firsthand how it's done at Hillsborough's Southern Vintage Table's studio.
Not only do we have all the dishes, glassware, and flatware you can possibly imagine, we have all the fixings', too – candleholders and candles, fake flowers, vases, tablecloths, doo-dads – and we are here to help you see the many options. Ready to sign up? Read on!
First, we make an appointment for us to meet at the studio. We don't have regular hours, but we are very flexible and try to meet at your convenience. We can meet after noon on most days – including weekends and early evenings – whatever suits your schedule.
After we chat about basics – date, venue, guest count, etc – the conversation turns to your vintage vision. We tour the studio rooms and highlight pieces that might suit your vision. Following our tour, the round or rectangular table is covered with a tablecloth of your choice, and the fun begins – you start setting that beautiful table that will wow your guests.
To help create the total look, we have an assortment of tablecloths, fake florals and greenery. and candles of almost every color. We want you to be able envision that final look!
The visit concludes with a listing of items you'd like to rent. In the following days, we'll submit a rental proposal and contract for you to review. After approval, we ask for the signed contract and a fifty percent deposit to hold your pieces for your event date. Don't worry if things change between signing the contract and the date – we'll happily adjust the order accordingly.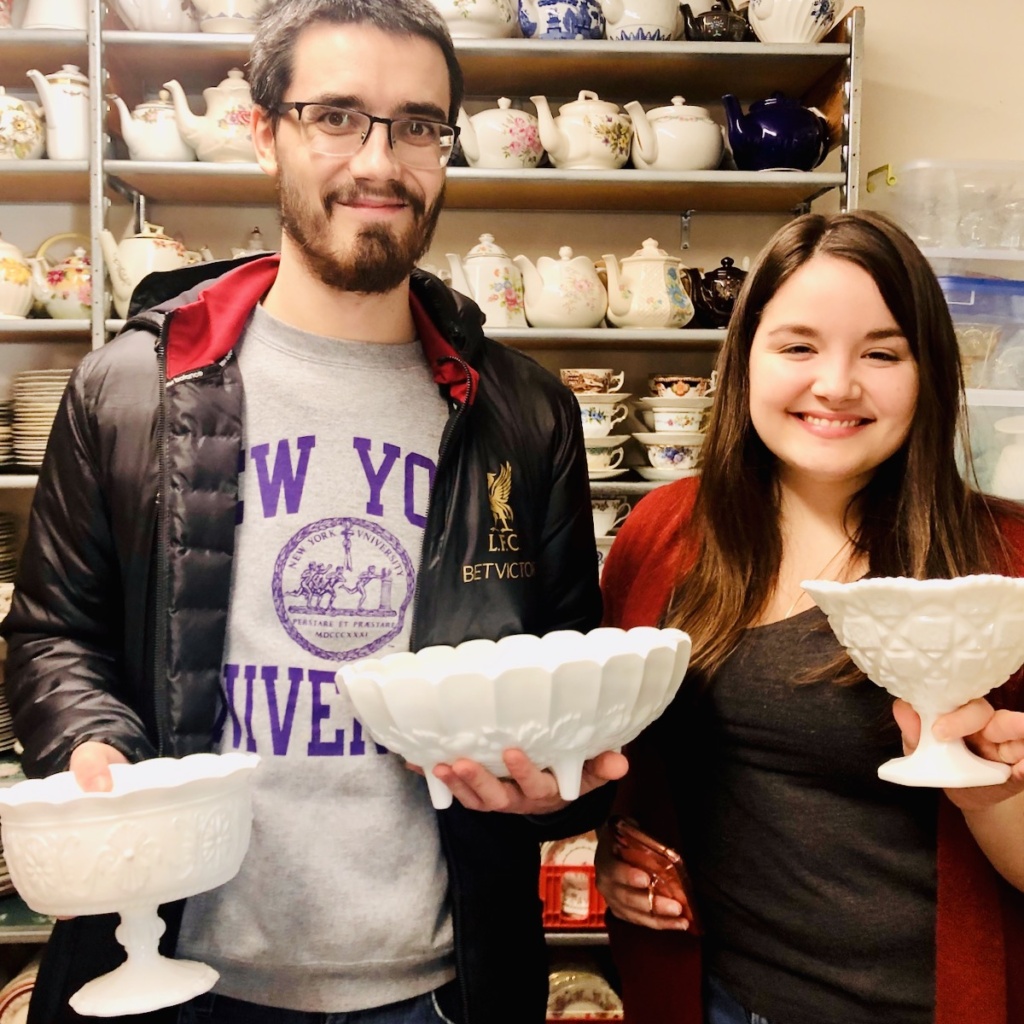 So, connect with us either by phone, email, or through our contact page, and we'll make a date. And, as you can see in our photos, you will have fun!
919 428 4502 – shelly@southernvintagetable.com – Contact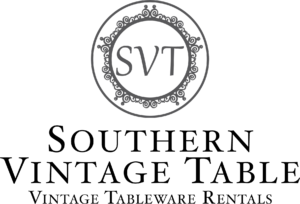 ---