Dang – We wanted this week's post to feature before and after photos of The Parlour at Manns Chapel's open house but it just couldn't happen! Our weekend is joyfully packed with this gala event, a mother-daughter tea party, and a Sunday bridal tea shower we are hosting with the dearest of friends.
This post is being written Saturday morning before heading over to Fernrock Farm to fill brass vases with Carrie's gorgeous flowers. Then Priscilla and I are going to The Parlour at Manns Chapel for our evening open house. Sunday morning our destination is the Kings Daughters Inn in Durham to set up and host our bridal tea party. Busy, busy, busy and we love it!
Here are a few photos of our Friday afternoon setup sans beautiful flowers by Fernrock Farm which will add that last bit of gorgeousness. Our setup showcased our 5 vintage collections – white stoneware, elegant florals, blue and white, bold retro, and wildflower stoneware – along with samples of our vintage table decor. More photos of the evening will be forthcoming!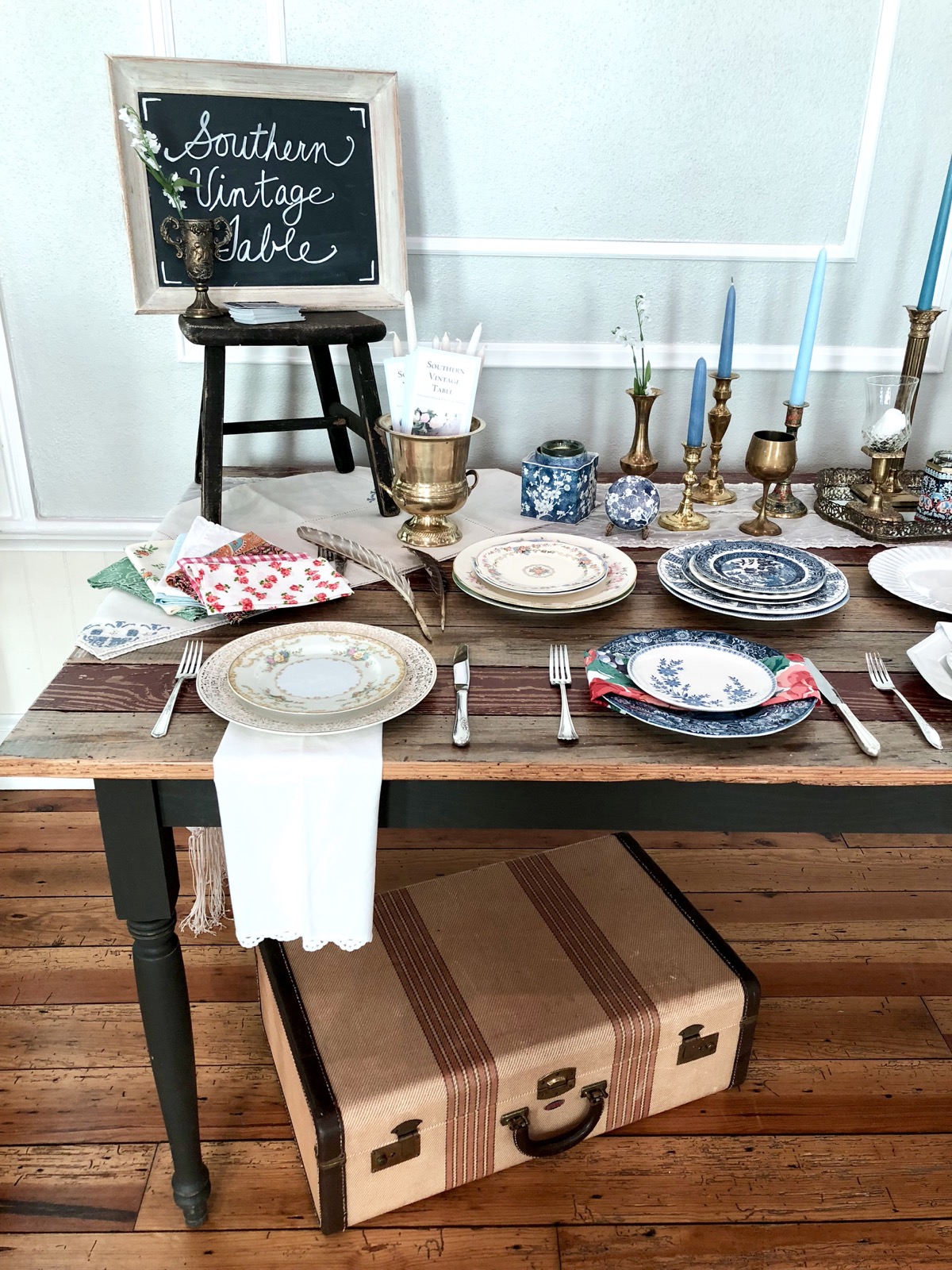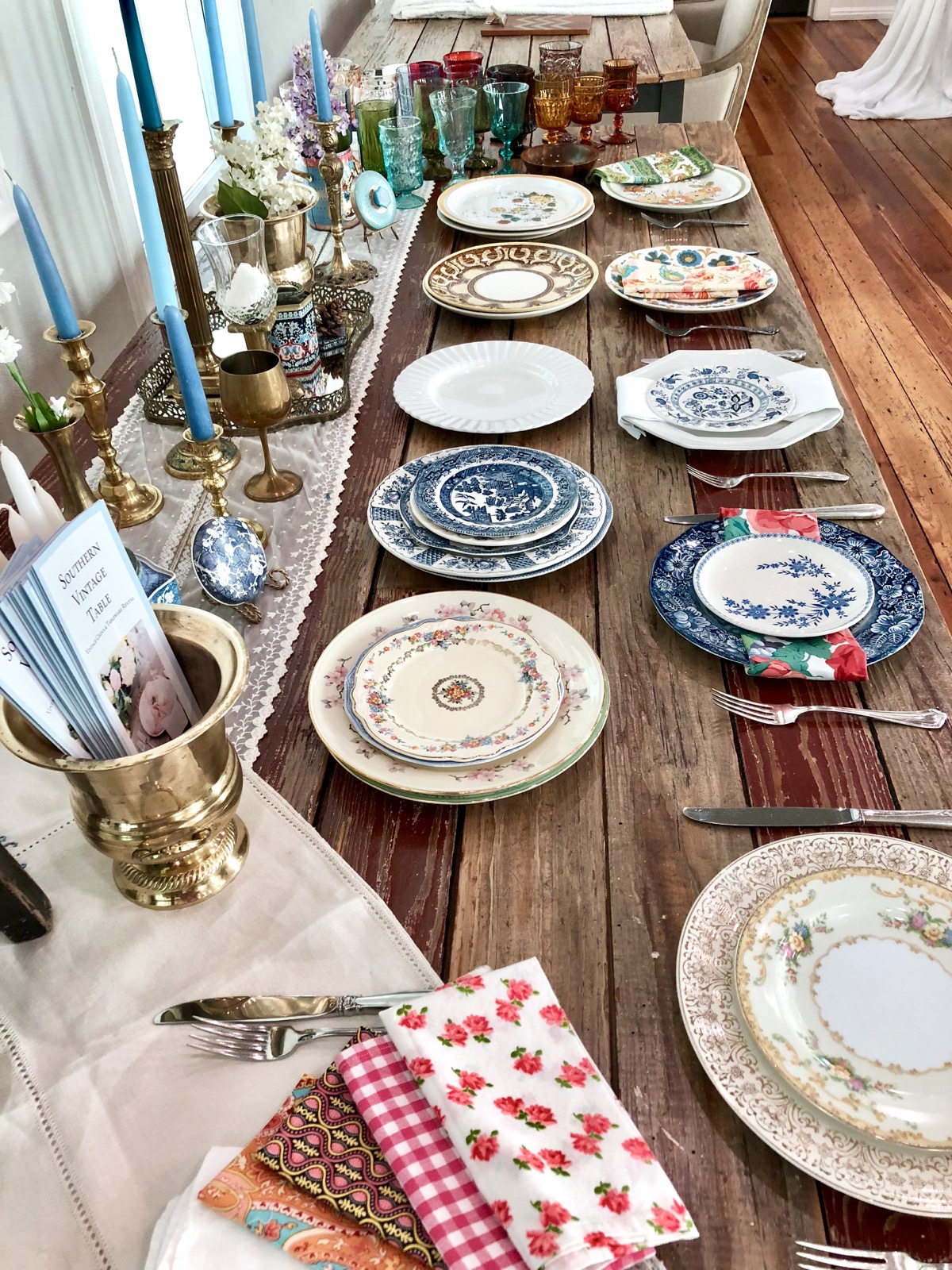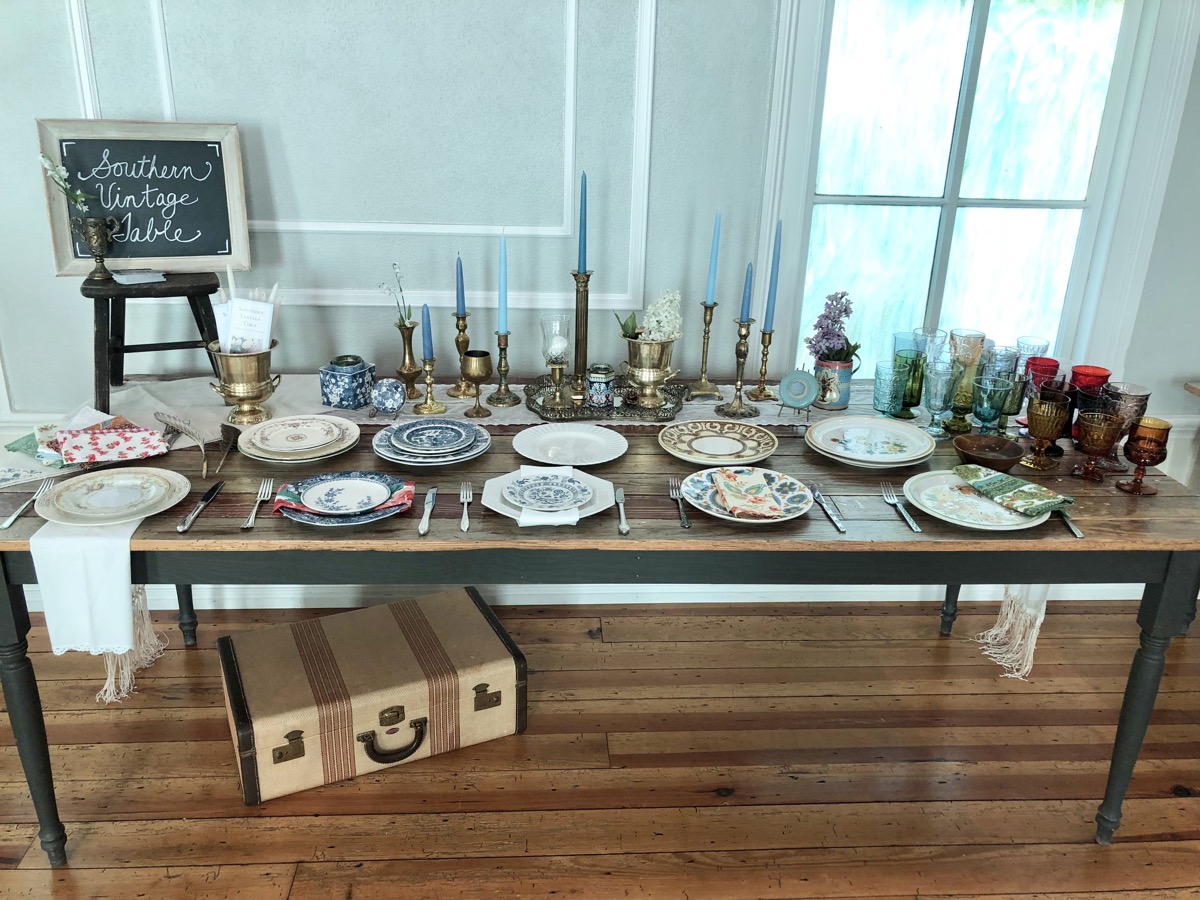 Can't wait to hang with Priscilla and these vendors tonight!
A Signature Welcome, Abigail Porter Bridal Yoga, Amanda Blair By Design, American Party Rentals, The Bardot Beauty Bus, Bri Bakes, Carolina Livery, Cat Call Collective, CE Rentals, Chad Biggs Event Planning, Chatham Cider Works, Chatham Rabbits, Chef Paris Fine Southern Catering, Choco Sweetness, Cottage Luxe Boutique Event Rentals, The Gathering Company, H+L Catering, Happy Tines Calligraphy + Design, Heir Raleigh, Ida Lou Bride – Fine Bags & Trimmings, Juniper and Rye Floral, Kast Events & Co, Krystal Kast Photography, Laurel Calligraphy, Lil Photobus, Mason Dixon Designs, Mood Fleuriste, Party Tables, Pinola Camper Bar, Rebecca Ames Photography, Salt & Smoke, Simply Cakes, Southern Sugar Bakery, Southern Vintage Table, Tenco Coffee Truck, Top Off Events, Trillium Workshop, Two Roosters Ice Cream, Wink Hair & Makeup
---