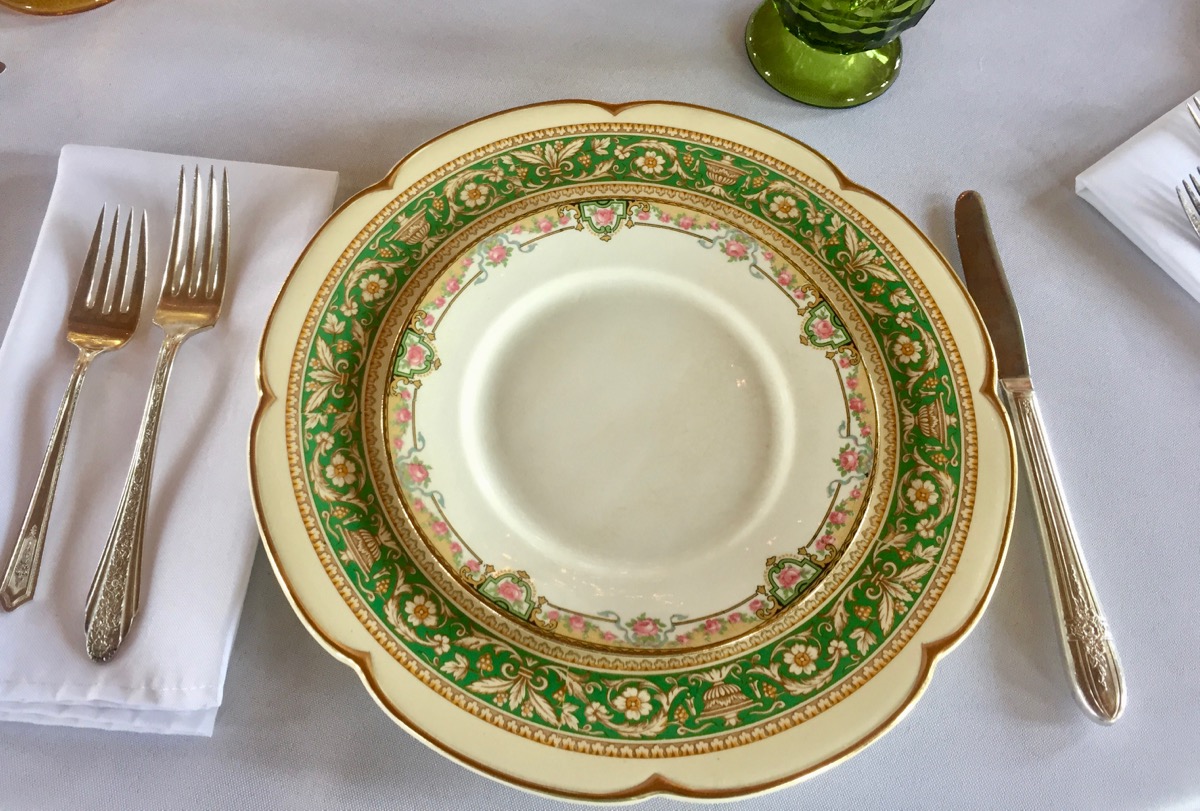 What a wonderful, busy week! We've helped with three weddings – a rehearsal dinner at Stoneleigh Estate in Virginia, a reception at Windy Hill Farm in Cedar Grove, and a reception at Snipes Farm in Chapel Hill. We look forward to sharing a few photos from each of these in the near future but today we want to share five different place settings created for Lindsey and Brad's reception tables.
This couple wanted a vintage salad and dinner plate for each guest. When preparing for an order that includes this pairing, we first select a mix of vintage dinner plates. One by one, each dinner plate is matched with a salad plate with a complementary pattern. The results of this "labor of love" are mixed and matched, beautiful, unique place settings for each guest!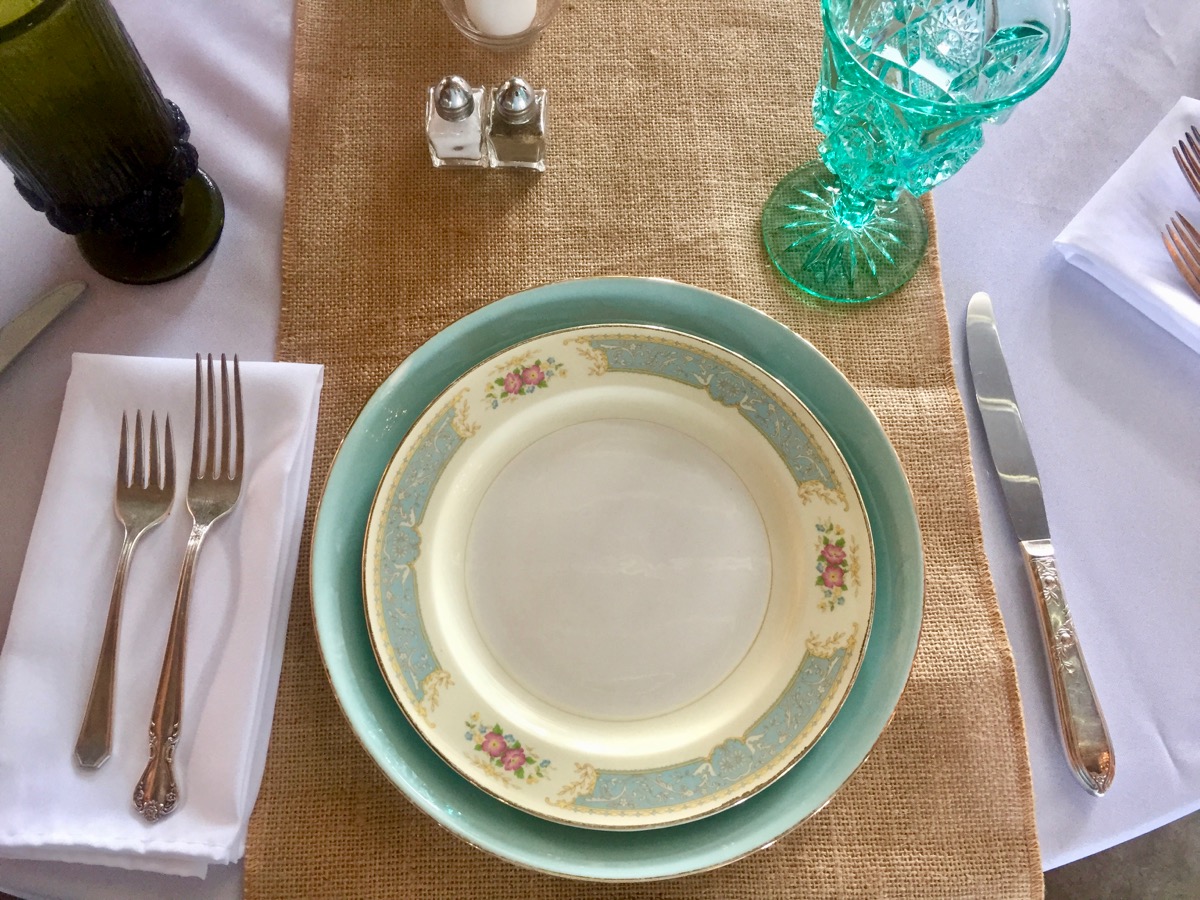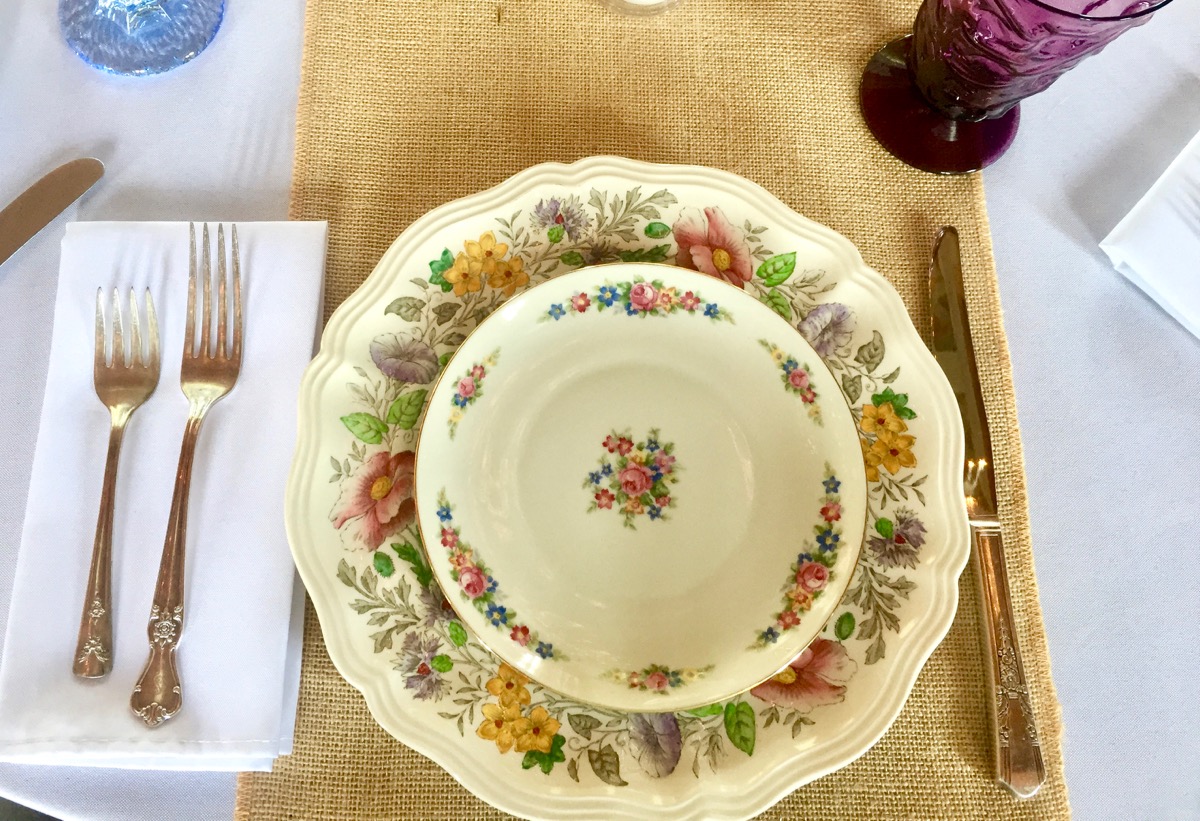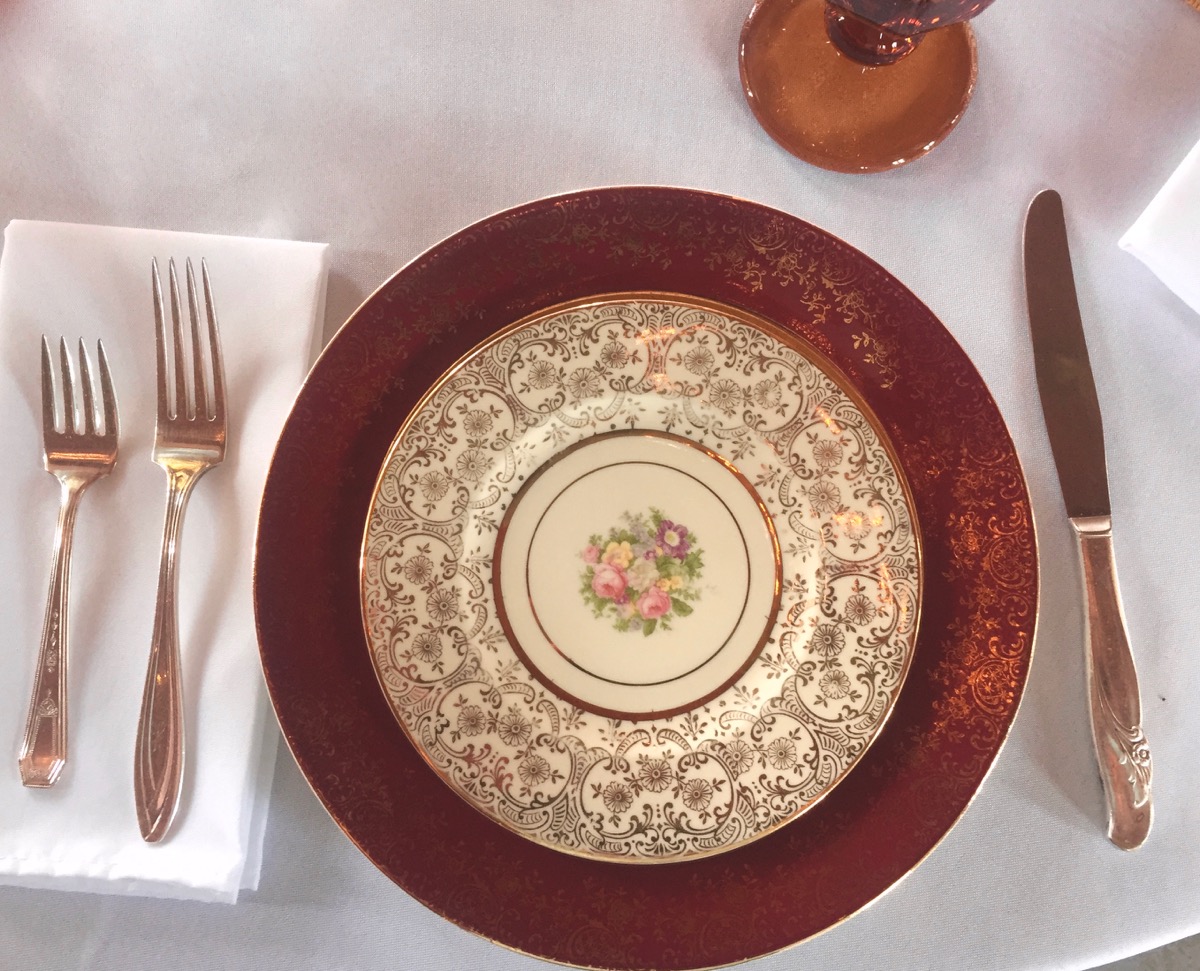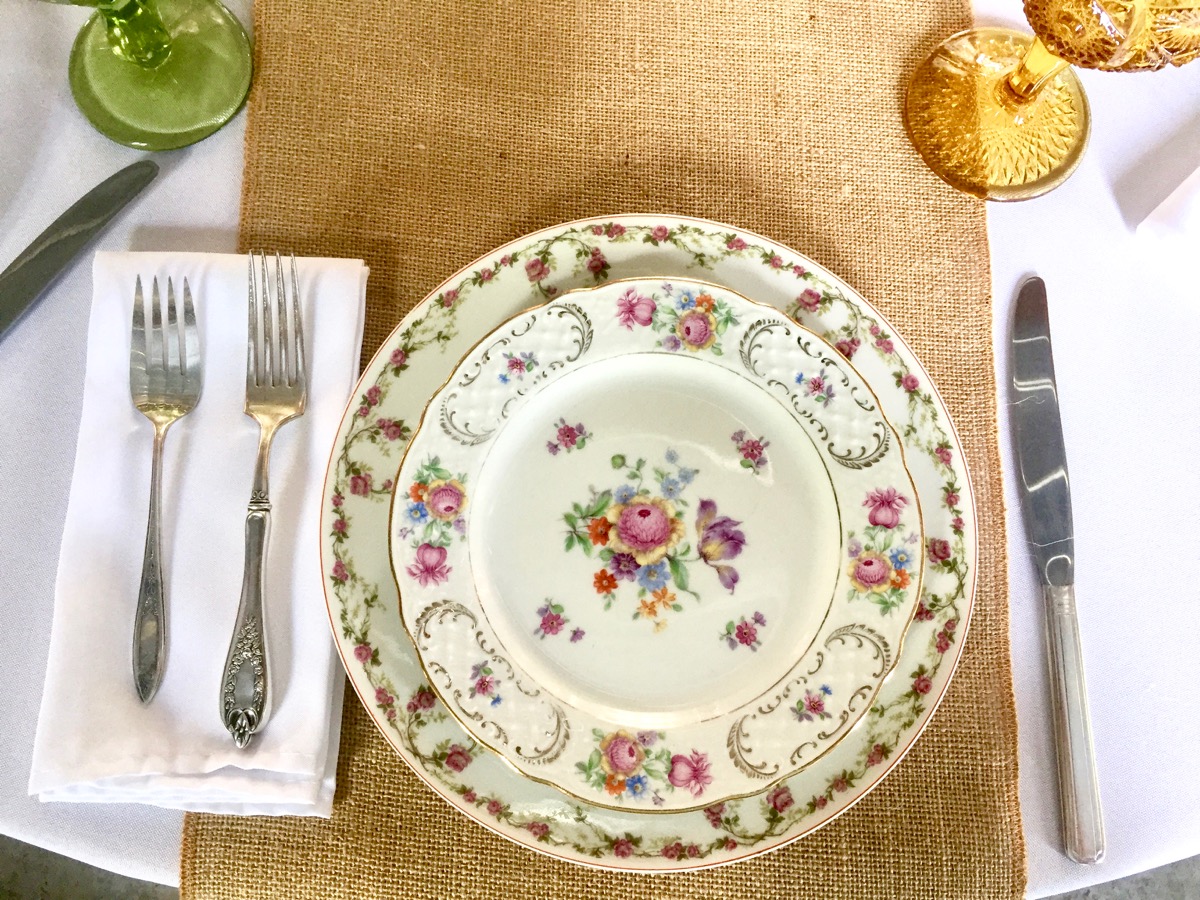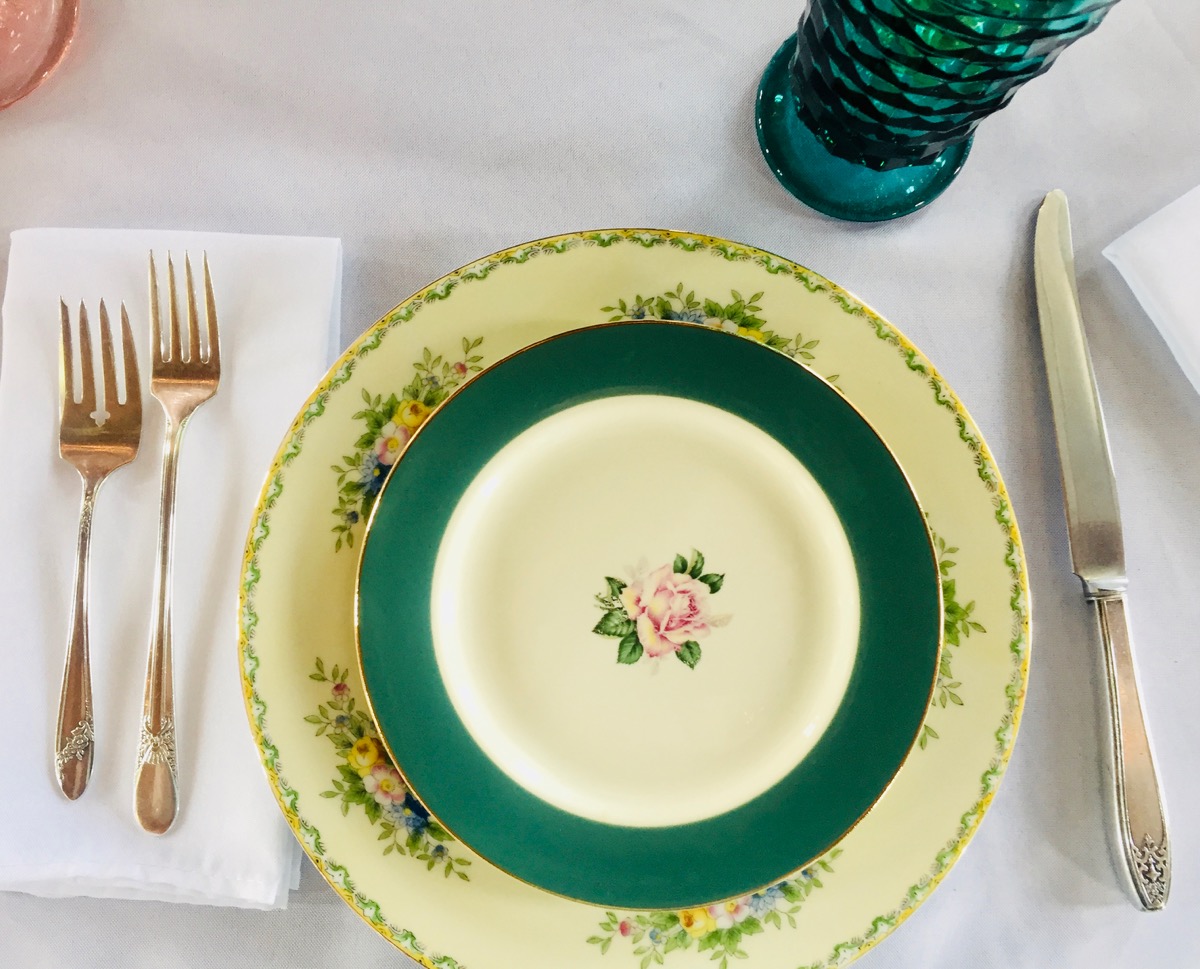 Here's a final look at the tables with their place settings. We can't wait to see them with the floral arrangements and candle light!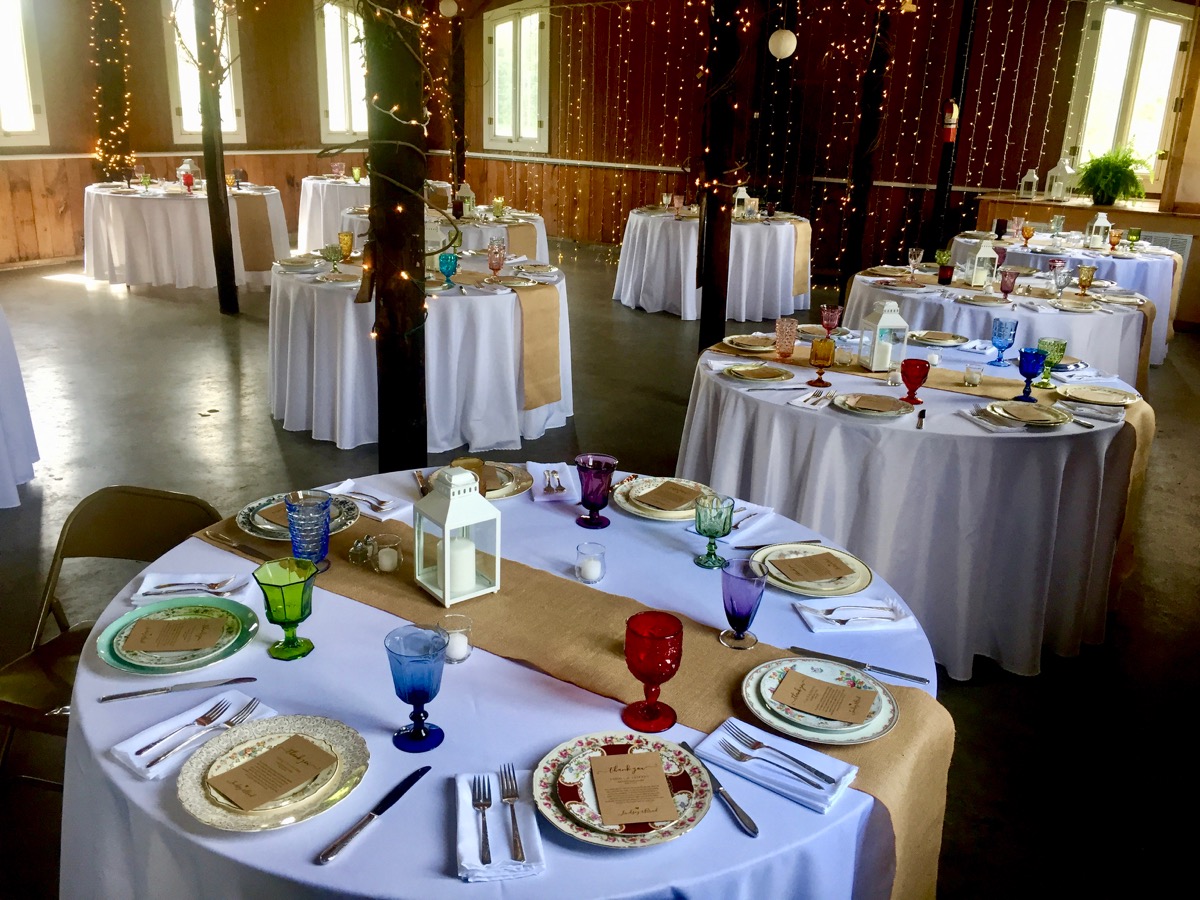 ---