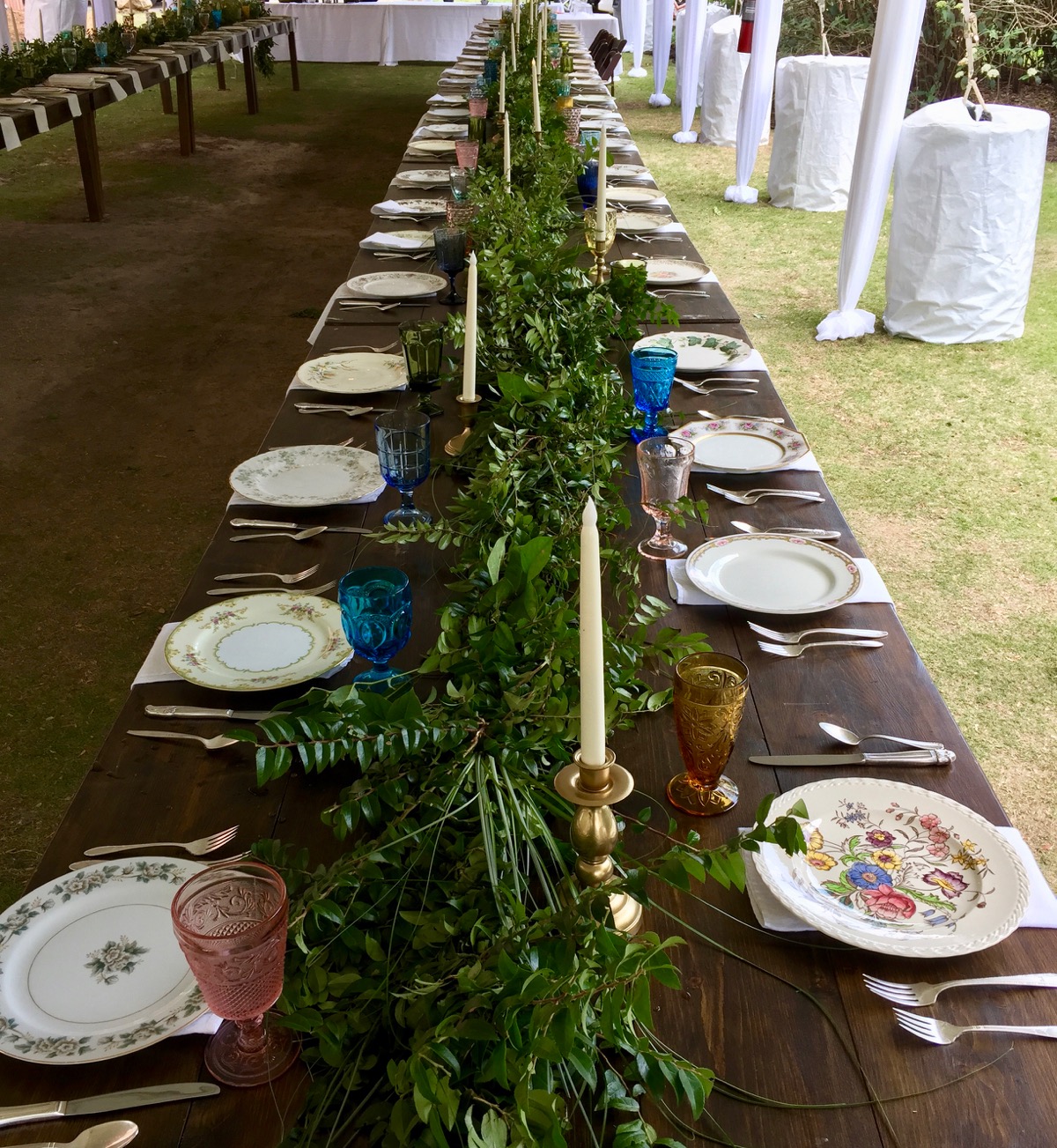 Today's post is this. That's right; this one photo from an absolutely gorgeous wedding that took place yesterday at Fletcher Park in Raleigh. Are you familiar with the the saying, "there's so much to do and so little time."  Bingo.
There is time, however, to thank three amazing friends – Priscilla, Pat, and Jami. Their help, support, and laughter created so many memories it will take days to totally unpack them.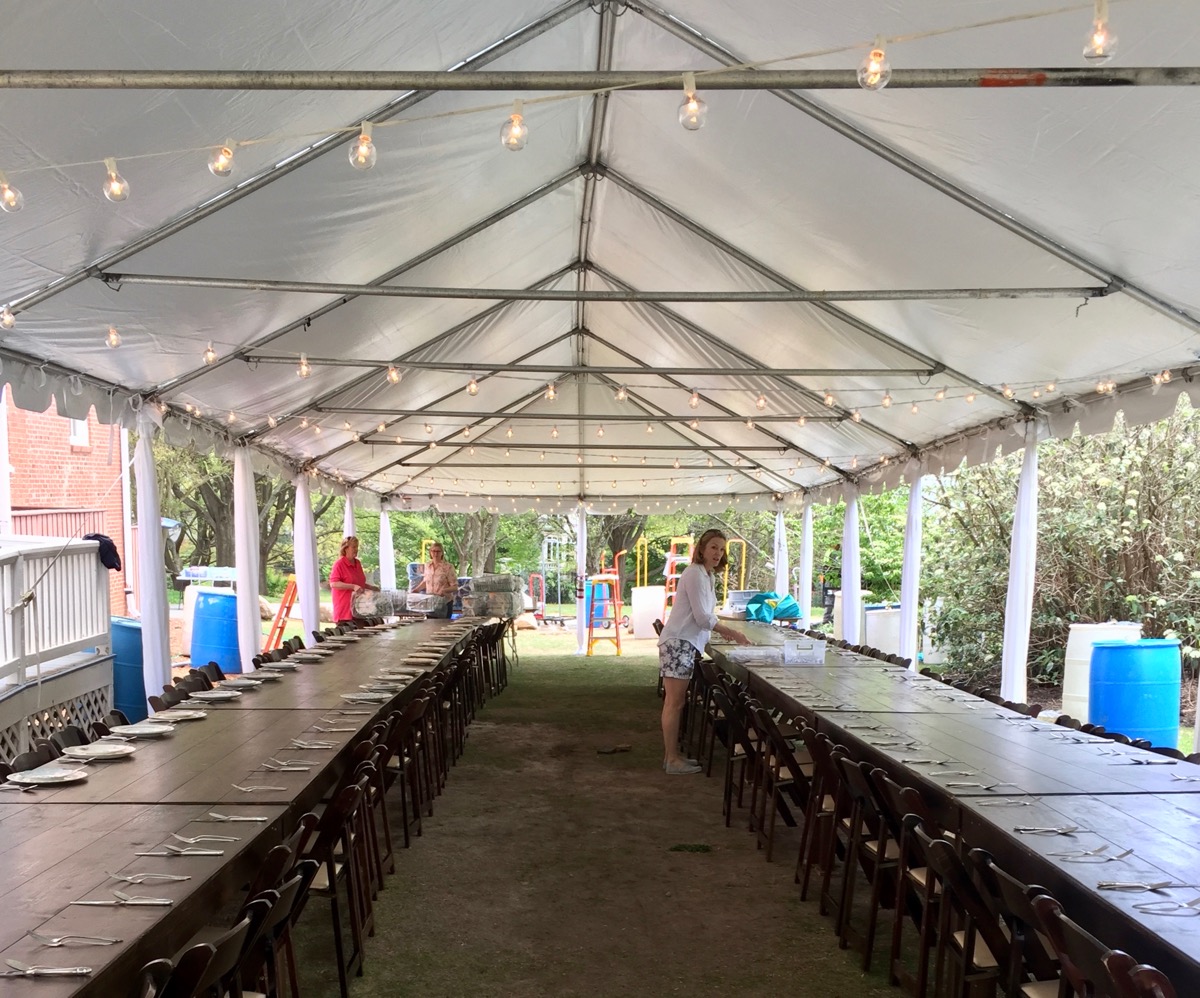 Also, thank you, Sam, for your help loading up at the end of a long day. That clock is ticking and we have to get to the studio, unload dishes, and get that dishwasher humming. More photos will be forthcoming and we will be so excited to see and share them!
---